---
Candice Yu On On
Candice was the plaything/concubine (Cici) of Brigitte Lin in Swordsman II. I just found out from YTSL that she was also the ex-wife of Chow Yun Fat. Apparently, after Chow's first love with Idy Chan was broken up by his mother he turned to Candice and they were married shortly afterwards in 1983. It only lasted for nine months.

She had been acting since the late 70's - one of her first films was Massage Girls in 1976 which co-starred Chow. For the next decade she starred in a number of varied types of Shaw productions - Deadly Sword, Heaven Sword and Dragon Sabre, Disco Fever, Buddhas Palm, Black Magic with Buddha, Deadly Snail vs. Kung Fu Killer, Mercenaries from Hong Kong and Lust for a Love of a Chinese Courtesan - of which John Charles describes in his HK Filmography as a "stlish softcore period drama" in which Candice "indulges in all manner of immoral acts". I can't find any credits for Candice after Swordsman II - so perhaps after being Asia the Invincible's lover she decided she might as well retire. It couldn't get any better than that! She is currently married to a businessman and has two children.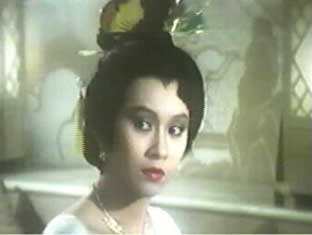 ---
Carina Lau Ka-ling
Born 12/06/65 in the Xuzhou province of China
I think I first became a big fan of Carina Lau in the film Days of Being Wild in which she poignantly portrays a hostess girl with a sense of bravado and vulnerability at the same time. But the exact minute was when she walks down the stairs from Leslie Cheung's apartment and runs into Jacky Cheung. He asks her what she does for a living and she replies "turn on your radio and I'll show you" and then proceeds to dance a little hootchie-kootchie number to the music - swaying her hips rhythmically to the sounds from the radio. That short scene spoke to the fact that this was a total woman - not half woman/half girl as so many HK actresses tend to be these days. She is also one of the finest actresses in HK.

She left China when she was thirteen and moved to HK with her parents who are both painters. She later studied at Kiangsu College and after graduating she applied to TVB. Initially, she was rejected because of her Mandarin accented Cantonese but in 1983 she joined TVB. She appeared in a number of television dramas - many with her now long time boyfriend Tony Leung Chiu-wai. In 1986 she made her film debut with Naughty Boys and has been nominated four times for Best Actress - Intimates, Gigolo and Whore, I Am Sorry (a.k.a. Her Beautiful Life Lies), and Days of Being Wild - but has never won. When she lost to Maggie Cheung in 1997, there was apparently an uproar of disappointment from the acting community and also the showbusiness media. Some other films - Project A II, He's a Woman, She's a Man, She Shoots Straight, Forbidden City Cop, Girls without Tomorrow, Deadful Melody, The Eagle Shooting Heroes (with much of the rest of the Ashes of Time cast plus Joey Wong and Kenny Bee) and of course in one of my very favorite roles - she is "The Pet Lady" (a.k.a. "Madam of Pets") in Saviour of the Soul.
In 2002 Carina found herself involved in a scandal that rocked Hong Kong for months. A magazine owned by Albert Yeung (head of EEG and manager of The Twins and Joey Yung among others) displayed a picture of a female Hong Kong actress in an obvious state of distress and in topless mode. Though the face was pixillated over it soon became common knowledge that the person was Carina and that the picture was taken years before when she was kidnapped by some triad thugs. As more information spilled out it was revealed that at the time of the kidnapping Carina was having a financial dispute with Yeung and much speculation arose that he was in fact behind the kidnapping and the photo and was now publishing it to embarrass Carina. The city and other actors were outraged at this - Carina addressed the issue with dignity - and soon the magazine was closed down - but as of yet the investigation into the kidnapping has not come up with anything.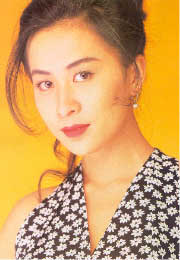 ---
Carman/Carmen Lee Yeuk-tung
Born 08/16/73 in HK
In her few years in film she managed to impress many with her beauty and her ability. Right from the beginning she was able to appear in top films. At one time she was a Cathay Pacific airline attendant - but at some point she was discovered by Tsui Hark and he cast her in his 1992 film Wicked City. She also became a favorite of Johnny To's and appeared in a number of his films.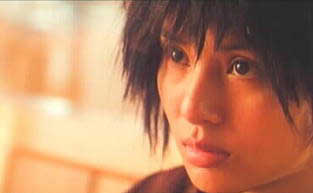 Some other films - Loving You, Forbidden City Cop (remember to watch the outtakes!), Somebody Up there Likes Me, Victory (the volleyball captain),The Odd One Dies (in which she is willing to play down her beauty as a junkie looking assassin), Lifeline, Final Justice, Final Option, Too Many Ways to Be No. 1, Burning Paradise and Legend of the Wolf. After a lengthy break from her acting career, Carman returned last year - but so far she has only acted in some Mainland TV dramas. She says she prefers working on the Mainland where the conditions and the pay is better - but hopefully she will be returning to film soon.

---
Carrie Ng Kar-lai
Born 1963 in Kowloon
Something about Kowloon has attitude and so does Carrie Ng. Her sexy and wicked red lipsticked smile is unforgettable and entrancing. When she smiles at times, my knees practically buckle. She is also a terrific dramatic actress though most people remember her as the lethal lesbian assassin in the trashy but sublime Naked Killer. Like Carina Lau, Carrie comes across as all woman - an adult who can match you step for step. Though now known for her sexy demeanour, it wasn't always that way for Carrie.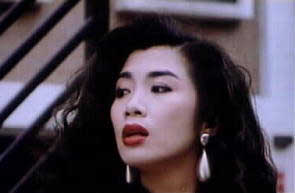 Being an actress was always her ambition, but her parents were dead set against it - and when she first joined TVB she only received bit parts. She was considered too plain to make it and was nicknamed the "Ugly Sister", but she presevered. In 1987 she made her movie debut in City on Fire as Chow Yun Fat's girlfriend and she went on to perform in a number of films - alternating between dramas such as Girls Without Tomorrow, Call Girl 88 and 92, the First Time is the Last Time and more commercial films such as Dragon from Russia, Cheetah on Fire, Evil Instinct and Angel Terminators. To me Carrie is like a super hero - without her flashing red lipstick she is just an ordinary citizen - no one you would look at twice - no one you would suspect. But once she takes out her secret weapon, slashes it across her face like an invitation to an all night orgy - she becomes Lipstick Woman with the ability to make any man (and apparently some women) wobble at the knees at fifty yards with merely a smile or a sneer.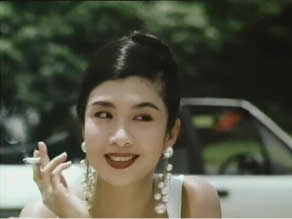 She won the Golden Horse Best Actress award for 1993's Remains of a Woman - a huge upset at the time because it was a Cat III film. Carrie received her first HK award -- for Best Supporting Actress -- for her deliberately unglamorous role in The Kid in 1999. It's hard to imagine Carrie already taking on mother roles - but I suppose in HK once you pass thirty thats often an actress's fate - but she was terrific as in a mother role in both Diamond Hill (2000) and Glass Tears (2001).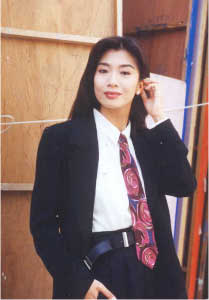 ---
Catherine Hung Yan
Catherine is primarily a TV actress, but I've had a soft spot for her ever since I saw her as Charmy, the lovely widow in Wing Chun.
Some other films: Black Cat in Jail, Tri-Star, Front Page

---
Cecilia Cheung Pak-chi
Born 05/24/80
She seemingly came from nowhere or Australia which is nearly the same thing to become a major star in the time it takes most of us to choose dinner from a menu. In 1998 she made a commercial for a lemon tea product that brought her a lot of attention and Stephen Chow cast her in his film King of Comedy as a tough hostess girl with a tender heart hidden behind walls of attitude. She bedazzled the critics and the audience with her clean fresh looks, talent and incredible charm. It was absolutely one of the best debuts for an actress since Audrey Hepburn in Roman Holiday. Cecilia moved to Australia when she was fourteen with her mother after her parents were divorced. In 1998 she came to HK on a vacation and was spotted on the street by a modeling agent. She made the commercial and as they say the rest is history.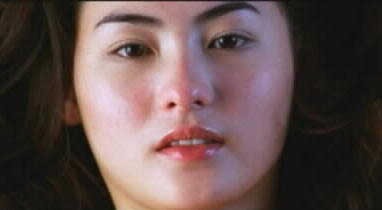 She almost immediately became the "It" girl in HK and was seen everywhere. Her next turn in the weepie Fly Me to Polaris cemented her position as the hottest new actress around. Like most new actresses she has also cut some music as well. (N.B. One of the songs she sang in Fly Me to Polaris won the HKFA Best Song Award).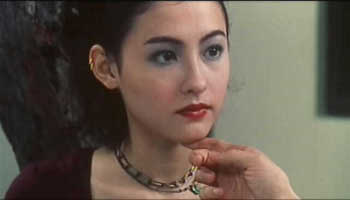 I think Cecilia is absolutely terrific - one of the most natural actresses I have seen in a long time, but she does so much PR and the press hounds her constantly (about her love life and her father's connections to the triads and various threats made to her from certain triads) that I fear burnout is a possibility down the road. She has a frightening and near death experience while doing a charity stunt in a car that went very wrong. She was badly injured and paralysis appeared to be a very real possibility. Fortunately, she recovered and has revved up her career with a number of good performances in The Lion Roars, Second Time Around and Cat and Mouse. One of her very best performances came in a Korean film - Failan - a tragic tale of a Chinese woman marrying in Korea for the sake of being able to work - she will bring you to tears with her restrained characterization.
Some other films: Legend of Speed, Twelve Nights and a small part in Tokyo Raiders.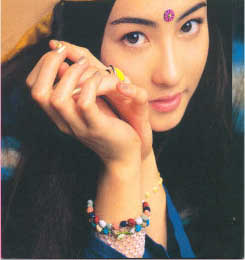 Here is a good site about Cecilia

---
Cecilia Yip Tung
Born 03/08/62
By general consent Cecilia is one of the best and classiest actresses to be in HK over the past two decades. She still looks so young that many people don't realize how long she has been appearing in films - and that she even appeared in a few old kung fu films.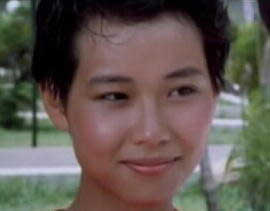 One of her earliest successes was in the 1982 film Coolie Killer for which she won the Golden Horse award for New Talent. One of her best known films to western audiences was in Peace Hotel in which she pretty much stole the film from Chow Yun Fat with an effervescent performance.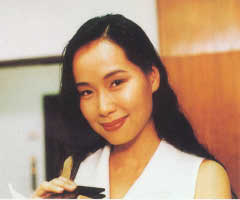 A few other films: She teamed up earlier with Chow Yun Fat in the classic Hong Kong 1941. She also had significant roles in Swordsman (I), Call Girl 92, Love Among the Triad, To be Number One and recently was in the intriguing Phantom of Snake in which she slithered around the streets of HK. In 1991 she received the Best Actress award for This Thing Called Love.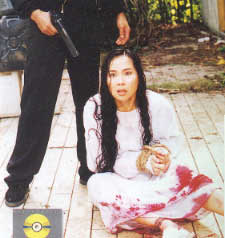 ---
Celia Sze/Celia Sie
Ungrateful Tink, Life in Last Hour, Troublesome Night VII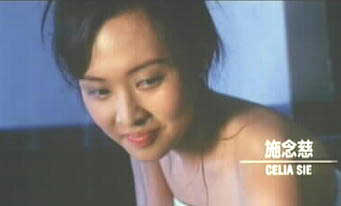 ---
Chan Chung-yung/Chen Sung-yung
This Taiwanese actor has had a few good character roles in No Risk No Return (the main gambler), Requital, New Legend of Shaolin, Fong Sai-Yuk (Michelle Reis's father), Prison on Fire II (Chow Yun Fat's friend).

---
Chan Fai Hung
He has been in films since the 80s - Carry On Hotel (the bellboy), They Came to Rob Hong Kong (the informer that Roy Cheung kills), Operation Pink Squad, 92 Legendary La Rose Noire, I'm Your Birthday Cake (the lawyer Andy Lau), Rose, Private Eye Blues, Fallen Angels (Takashi's main "client), And I Hate You So (radio station manager) and Jiang Hu "The Triad Zone" (the lawyer).

---
Chan Chi-fai
With his brutish looks this fellow has had no scarcity of bad guy roles over the years.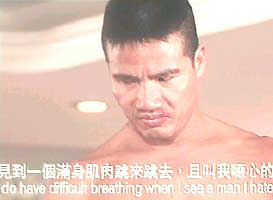 Some of these were in As Tears Go By ( Cameo ), A Better Tomorrow (gangster in Taiwan that ambushes Ti Lung), City on Fire, Return to a Better Tomorrow, Hot Hot and Pom Pom ( Cameo ), Cop on a Mission ( Cameo ), New Dragon Gate Inn ( Cameo ), Love Generation Hong Kong (Cameo ), Young and Dangerous 4 ( Jordan Chans Rival ), Young and Dangerous 5 ( Cameo ), Rules of the Game ( Cameo ), To be Number 1 (1966) ( Cameo ), Sixty Million Dollar Man, Return Engagement, Walk In ( Cameo ), The Blade, To Live and Die in Tsimshatsui ( Cameo ), Legendary Couple ( Cameo ), Her Name is Cat - the fellow killed near the beginning.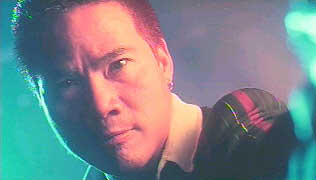 (Thanks to Nando Rohner for the filmography)

---
Chan Kam Chuen/Piggy Chan
Chan has appeared a few times in small cameos - Love is Not a Game, Jiang Hu "The Triad Zone" - but his most famous role was as the owner of the Midnight Express in Chungking Express. He was also the stills photographer for Chungking Express and Wong Kar-wai asked him to take on this role.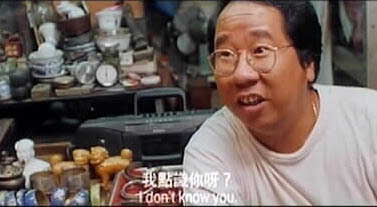 ---
Chan Kwok-bong
Chan graduated from the HK Academy of Performing Arts. These days he is primarily doing TV on the Mainland, but earlier in the 90's he was in a wide variety of films - Modern Romance, Final Option, Why Wild Girls, Eternal Evil of Asia, Story of Ricky (the mute), In the Heat of the Summer, Spike Drink Gang and Diary of a Serial Killer. He also portrayed the character Bucktooth So in Once Upon a Time in China IV, V and In America as well as in the TV series.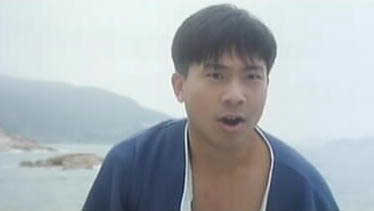 ---
Chan Lung, Peter
This slightly portly actor, Chan Lung, was an essential part of Sammo's stunt team during the 80's and appeared in many of his films. Some were Encounters of the Spooky Kind (as the bad wizard), Prodigal Son, Winners and Sinners (one of the bad guys who fights Sammo in the warehouse), Victim (the brother-in-law), Fong Sai Yuk (the servant) and Heart of Dragon.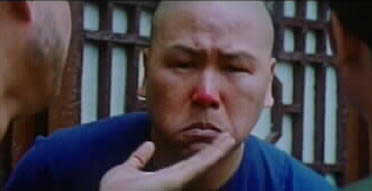 ---
Charles Heung Wah-keung
As they tell it in HK – there are the bad triads and there are the good triads. Once the film industry started making money hand over fist in the 80's and early 90's many triads began moving into the business – often using unsavory and violent tactics to force actors or directors to work for them.
Charles Heung's brother Jimmy is a top triad figure in HK – but he is considered a "good triad". Both of these brothers apparently truly love film. It's right out of a Damon Runyon story. Charles is a producer as well but has also been acting in films since the early 70s. His best known role was as the God of Gambler's bodyguard in parts I and II. Some other films were Arrest the Restless, Prince of Temple Street and Casino Raiders.

His brother Jimmy stuck to producing and some of his many films are the God of Gambler series, Casino Raiders, Lee Rock, Royal Tramp, Crazy Safari, the Fight Back to School series, King of Beggars, Kung Fu Cult Master, The Last Hero in China and Handsome Siblings. Not a bad filmography for a triad!
Rumor has it that the film True Mob Story with Andy Lau and Alex Fong was based to some degree on their lives - though Charles denied it. At some point a few years ago the brothers split and went their own ways with Jimmy running the Wins production company and Charles getting China Star - which is now the most powerful film company in HK.
Here is some more interesting information provided by James Chang.
His father, Heung Chin, was the head of all Triads in Hong Kong. However, he was expelled from Hong Kong in the late 1950s and fled to Taiwan.
His eldest brother, Heung Wah Yim, the Godfather of Sun Yee On, was sentenced to ten years imprisonment by H.R.H. Sir Ti-Liang Yang, the chief justice, in 1987. However, he was released two years later since his lawyer was able to provide sufficient proof of his 'innocence'. Sir Ti-Liang, a very respectable elderly judge (also the Chairman of the Board of Directors of the HKU), was enraged, and on the very day when Heung was released, he publicly condemned him at the court, calling him a scoundrel and a 'dirty rat which dwelled in the drains'. After this incident, the Heungs stayed out of the business and Charles has always pretended that he was a normal citizen.
Charles tried to keep himself away from his family's triad image and so he broke with Jimmy in 1995,as Jimmy's style of negotiating business too closely resembled that of a Triad member. Later in 2000, when his brother Heung Wah Po was arrested for setting fire to his own apartment (after quarreling with his mistress), Charles refused to help him and publicly announced that he did not know his brothers well since they were given birth by different mothers.

---
Chang Chen
This Taiwanese actor has just received a lot of press for his portrayal as the romantic bandit in Crouching Tiger, Hidden Dragon.


His other main Hong Kong film was in Wong Kar-wai's Happy Together as Tony Leung's friend and co-worker. He is in the cast of the science fiction film -- entitled 2046 after the year in which it is set -- that is Wong Kar Wai's latest project.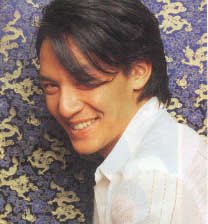 ---
Chang Ling/Pearl Cheong
During the 70's, she acquired the nickname of "The Wolf Devil Woman" for her roles in Taiwanese films such as Wolf Devil Woman I & 2, Miraculous Flower, Dark Lady of Kung Fu, General Invincible and as Jackie's partner in Fantasy Mission Force.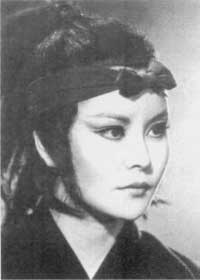 ---
Chang Siu-yin
Where a Good Man Goes (Lau Ching-wan's wife), Young and Dangerous, Pretty Woman, Erotic Ghost Story.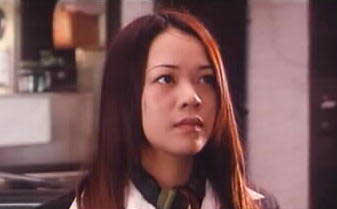 ---
Chapman/Chatman To Man Jat
Like his Golden Chicken co-star, Sandra Ng, he is a Commercial Radio DJ/talkshow host. This fairly young fella first caught my eye when he put in a good supporting performance in Forever and Ever (as Luk Chi-Keung). He has appeared to have put in some time and effort in a whole bunch of low budget -- but not necessarily bad -- productions including Paramount Motel, Undercover Blues and The Wall plus had supporting/character actor roles in other works like Goodbye Mr. Cool and a cameo appearance in Just One Look.

More recently, Chapman To has had eye-catching supporting roles in blockbuster as well as star-filled offerings like Infernal Affairs (for which -- like with Eric Tsang and Anthony Wong -- he got a HKFA Best Supporting Actor nomination) and Colour of the Truth.

(Written up by YTSL)

---