---
Charine Chan Ga-ling
Charine was one of the many young talented women that Cinema City pooled together for their youth comedies in the mid-1980s. She has great dimples and went on to make films into the 90s'. A few of her films were: Happy Ghost (debut), Wild Ones, Lung Fung Restaurant, Isle of Fantasy, Rose Rose I Love You (Agent 3) and Holy Weapon. Later after she retired there were rumors swirling about that she had gotten involved with a member of a triad (the Tiger of Wanchai) and she in fact did executive produce the film of that name starring Simon Yam.
(Partial information provided from Crayon)

---
Charley Chin/Chun Cheung Lam
Born on May 19, 1948 in Nanjing China
Tall, dark and handsome. Though born in China - and though he grew up in Hong Kong, Charlie became one of the premier leading men in Taiwan during the 1970's and may well have been Brigitte Lin's most frequent co-star (Among the movies in which they appeared together are The Legend of the White Snake, The Love Affair of Rainbow and Misty Moon). He was married at one time to Josephine Siao but left her to romantically pursue Brigitte all the way to the U.S. (where she had ostensibly gone to temporarily further her studies. N.B. Charlie, Josephine and Brigitte all appear in the 1974 movie entitled Girlfriend). In the 1980s he tried to make a switch to HK films and though he appeared in a number of solid films he was never able to gain the success that he had in Taiwan.
Some of his HK films were: Love Massacre (co-starring Brigitte), the first couple of the Lucky Star films, Coolie Killer, The Imp (1981), and Eastern Condors. He was the corrupt cop in Yuen Biao's On the Run.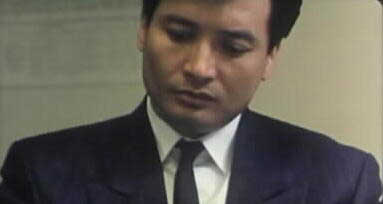 Here is an excellent website dedicated to Charlie Chin

---
Charlie Cho Cha Lee
Do you need an actor to play a smarmy, sex mad, sleazy character? Look no further - Charlie Cho is your man! He made a pretty good career playing these types and has appeared in loads and loads of films - some pretty good, many of them low brow Cat III fare - but he almost always plays the same type of character.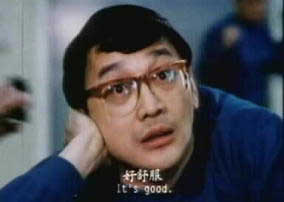 Some of his films: My Neighbors are Phantoms, Police Story, Crazy Companies, Hidden Desire, Four Loves, Ghostly Vixen, Pretty Woman, Fortune Code.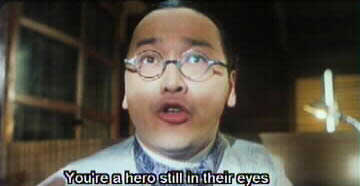 ---
Charlie Yeung Choi-nei
Born 05/23/74 in Taiwan
From 1994 through 1997, Charlie Yeung was the hottest actress in HK. Nearly everyone fell in love with her slightly off kilter face that was incredibly appealing but far from a classic beauty. She seemed to be everywhere - from magazine shoots, to recording albums to getting choice roles in good films. And then she announced her retirement - the high profile life left her no time and no privacy and she moved to Kuala Lumpur, Malaysia to open an image consulting business. Rumors of her return to the film industry float through the air like wishful thinking, but other than her temporary return to provide the voice for one of the characters in Tsui Hark's Animated Chinese Ghost Story (1997), they always have proven false thus far.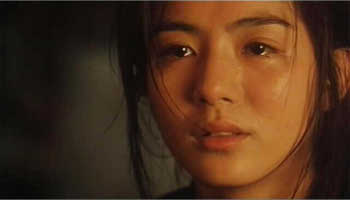 While still living with her parents, she moved to HK from Taiwan and did some commercials in high school, but her big break was doing one with Aaron Kwok that thrust her into the publicity spotlight. In 1993 she made her film debut in Future Cops and then began a remarkable run of films in 1994 with Ashes of Time (actually the first movie that she worked on but since it took so long to finish...!), What Price Survival, The Lovers, Love in the Time of Twilight, Young Policemen in Love, How Deep is Your Love, Dr Wai, Fallen Angels, High Risk, The Wedding Days, Intimates and Task Force. An incredible series of quality films. It would be lovely having her return but as intrusive as the press is in HK one can certainly understand her opting to get out and stay out.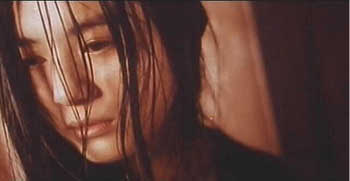 ---
Chen Jing/Chan King
Long Arm of the Law (one of the gang), Return of the Lucky Stars, Tiger Cage (one of the cops), They Came to Rob Hong Kong (Rooster), Royal Warriors (one of the cops in the station house), Story of Rickey (the snitch) and one of the rapists in Her Vengeance.

---
Chen Kuan-tai
He was in loads of kung fu films in the 70s – Boxer from Shantung, Flying Guillotine, Blood Brothers, 3 Evil Masters, Killer Constable, a couple of the Five Deadly Venom films – Crippled Avengers (the father) and Daredevil, Iron Monkey (1977) – often cast as a villain - but held in very high regard by kung fu fans for his abilities. He appeared in such a large number of the Shaw Brothers films that he became known as "Mr. Shaw Brothers". He was a martial artist before becoming a film star and had won the 1969 light-heavyweight championship at the East-Asian Tournement. His Monkey Style (which he began learning at the age of 8!) is suppose to be one of the very best. In the 70's, he also participated in two of the first films to deal with the triads - The Teahouse (1974) and Big Brother Cheng (1975). One of his better good guy roles was in a few of the Shaw Brothers films portraying Hung Sze Kuan; who is the same character that Jet Li portrayed in New Legend of Shaolin.

His attempt to transition to the films of the 80's was not entirely successful though he did get some solid roles – Just Heroes, Shadow Cop, All Mighty Gambler, the triad gambler in Fortune Code, Sleazy Dizzy and Angel Mission.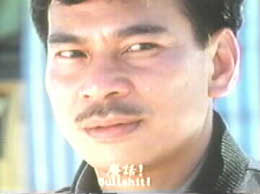 ---
Chen Ping/ Chan Ping
Chen Ping was born in Taiwan in 1948 and began her acting career at the age of 16 in Taiwanese film and television. In 1972 she moved to Hong Kong and signed up with the Shaw Brothers and in her first film for them Kiss of Death she immediately established herself as an erotic actress and was to appear in a number of films of that nature over the next few years – The Girlie Bar (middle sister), Illicit Desire, The Sinful Adulteress, Women of Desire and Crazy Sex to name a few. She also made appearances in a few more mainstream films such as The Killer Clans and Mighty Peking Man. She had a solid career in the 1970's but by the early 80's was out of film.

---
Cheng Meng Ha
She has had a number of small roles in films (The Greatest Lover, Heart of Dragon) and is also the wife of a famous Chinese Opera composer and lyricist, Tang Di Sheng.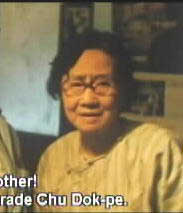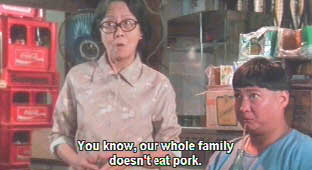 ---
Cheng Pei Pei
Born in 1945
Cheng Pei Pei. The name has such a ring to it. She was the first modern day action film heroine and is revered by many to this day. Though her major films were in the 1960's, she still acts from time to time and just had a major part in the film Crouching Tiger, Hidden Dragon as the evil Jade Fox.
She was trained in dancing more than the martial arts (as of course were many of the action heroines - Michelle Yeoh, Cynthia Khan and Moon Lee) but was interested in acting and graduated from the Southern Screen Experimental Theater in 1963 and was hired by the Shaw Brothers. Under the Shaw Brothers she acted in musicals and dramas until she was chosen by a little known director (at that time) named King Hu to star in his film Come Drink with Me.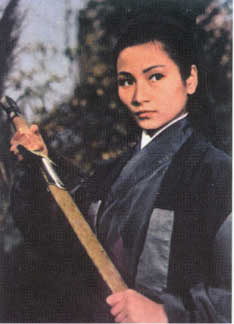 King Hu was of course to completely revitalize the martial arts genre over the next 10 years and like Tsui Hark who was to follow enjoyed giving prominent action roles to females. In Come Drink with Me, Cheng Pei Pei plays Golden Swallow, a remarkably swift and deadly swordswoman and her performance is simply dazzling. She is so graceful and charismatic that you get totally swept up with this lone woman taking on and defeating much greater forces. The scene in the inn and the one at the temple are the stuff of legend.
Pei Pei reprised this role in the film Golden Swallow (a.k.a. The Girl with the Thunderbolt Kick) but under director Chang Cheh the focus shifted to a male (as was his wont) Jimmy Wang Yu. Some other action films of hers are: Shadow Whip, Whiplash, Kung Fu Girl, Jade Raksha and Flying Dagger. By the mid-70's she had basically retired from the film business and at one time even had a cooking show on TV in Los Angeles during the 80's. Some of her rare film appearances afterwards were - a small cameo in Wing Chun as Michelle Yeoh's sifu, as the competing head of a Peking Opera school in Painted Faces (1988) and she had a terrific part in Stephen Chow's Flirting Scholar.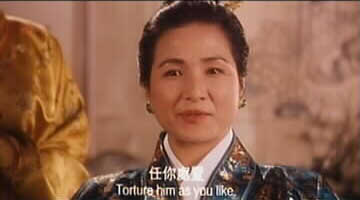 Cheng Pei Pei has a daughter who has recently decided to follow in her mother's professional footsteps.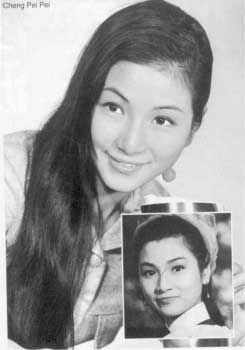 ---
Cher Yeung Suet-yee
This former Miss H.K. has only appeared in a handful of films to my knowledge - most of them fairly quality dramas. Her best known role was as Chow Yun Fat's distraught girlfriend in Dream Lovers (for which she got a HKFA Best Supporting Actress nomination) - and has also been in The Log, Intimates and Tempting Heart (Gigi's aunt).

---
Cherie Chan
Like the character she essayed in 1993's Three Summers (and for which she got a HKFA Best Newcomer nomination), Cherie Chan is an actual Lantau Island villager. Other films in which she has appeared include Always on My Mind, Tian Di and Victory (the player wishing to go to the USA).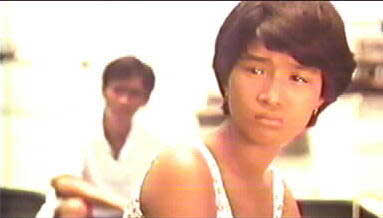 ---
Cherie Chung Chor-hung
Born 02/16/1960 in HK
During the 1980's there was perhaps no more popular actress in HK than Cherie Chung. In a number of polls, she was consistently voted most popular. It's not difficult to understand why. She was of course lovely - and could be absolutely radiant and sophisticated if the role called for it - but her beauty was more of the girl next door kind - soft and inviting - someone you would like to know and be friends with. She emitted great amounts of warmth and charm along with just enough sexy quirkiness to be endearing.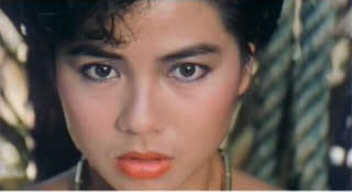 She entered the Miss HK contest, but did not win one of the vital top three positions that almost guarantee a job offer in the entertainment world. Disappointed she returned to working in a jewellery store, but in 1980 Damian Lau introduced her to Johnnie To who was making his directing debut film the Enigmatic Case and Cherie got a good role.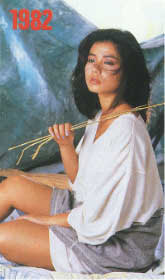 Next she made The Postman Strikes First which was her first film to co-star with Chow Yun Fat. They made a wonderful screen couple and acted in a few films together - some of them classics - Autumn's Tale, Wild Search, Once a Thief, Story of Wu Viet, Spiritual Love and Eighth Happiness.
She was equally adept at comedy and drama - and some of her other films are: Peking Opera Blues, Winners and Sinners, Dead and the Deadly, The Good, the Bad and the Beauty.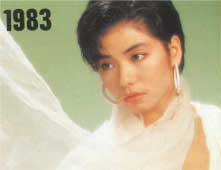 In 1991 she was married and retired from films at the top of her career. She now runs a furniture store in HK.

---
Cherrie Ying Choi-Yi
Born 06/20/83 in Taiwan
With a face as fresh as a newly baked apple pie, Cherrie has hit the HK film scene with a nice splash. With a maturity that belies her young age, she has managed to be in a number of high profile films within a very short time in the business and before even hitting the ripe old age of twenty.

She debuted as Simon Yam's partner in Full Time Killer, was the hostess girl in Dance of a Dream, the schemer with a heart of gold in Fat Choi Spirit, the sister in My Left Eyes Sees Ghosts, received her largest part in Visible Secret II, was in another hit with Mighty Baby and played the femme fatale in the Wall opposite Jordan Chan. Not a bad start!

She spent the first decade of her life in Taiwan before moving to the United States where she graduated from high school in New York. With a short stop in Canada to participate in the 1999 Miss Asian Canadian contest, she moved on to Hong Kong and soon was picked by Johnny To for Full Time Killer. Her other co-star in the film, Andy Lau, took a liking to her and asked her to be in his Dance of Dreams and Fat Choi Spirit (though she got this role after Cecelia Cheung was injured).

---
Cheung Hok Yun
This fellow has had a few film cameos over the years - usually as a clearly gay fellow - recently he was in naked Poison as the cop. He is actually quite well known though as a film art director and has many credits for costume design and Art Director.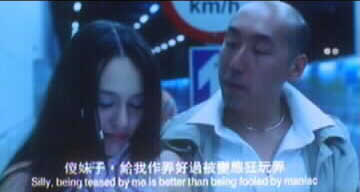 (Information and write up provided by Sebastian Tse)

---
Cheung Kwok Keung
Born 11/28/56
In "Hong Kong Babylon", Ric Meyers is quoted as stating that Peking Opera Blues was: "So glorious a showcase for the talents of Brigitte Lin, Sally Yeh, and Cherie Chung, that their male co-stars fade away, both on screen and in memory". Still, I am surprised that such as Cheung Kwok Keung (who played the soldier with glasses) did not proceed to have a more extensive and distinguished filmography. Having seen him convincingly play a character very different from that one in Candlelight's Woman (for one thing, he is a married man; for another, he is a physical cripple), I do think this to be rather unfair.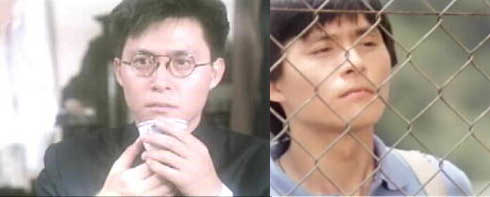 Other works in which this under-rated actor has appeared include: Eastern Condors, Love, Guns and Glasses, Untold Story III, and Champions (Yuen Biao's friend).

---
Cheung Man, Sharla
Her cool, sharp looks, piercing eyes, high cheekbones, hourglass figure and short stylish hair make her an entrancing vision and in the 90's she became quite a favorite and appeared in many popular films.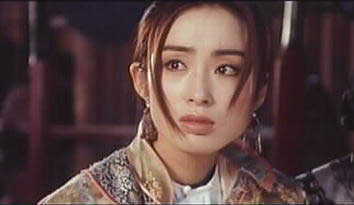 For a while Stephen Chow in particular enjoyed employing her in his films and she co-starred with him in the Fight Back to School series, Fists of Fury 1991, King of Beggers, All for the Winner - until apparently there was some falling out. She has a reputation as being something of a hard nose and has apparently annoyed more than a few people in the film industry. After the film Ten Brothers in 1996, Cheung dropped out of the film industry to focus on her business interests, but has recently edged back in.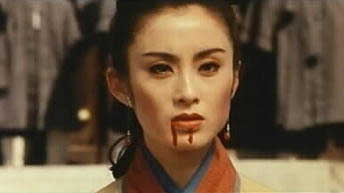 Some other films: God Of Gamblers, Swordsman, Handsome Siblings, Holy Weapon, Deadly Dream Woman, Crystal Fortune Run, Dragons Chronicles, Call Girl 92 and It's Now or Never.
In June 2001, she announced that she is returning to the film industry.
---
Cheung Tat-ming
He graduated from the HK Academy of Performing Arts and in 1995 began a stand up comedy act with Dayo Wong. He made his film debut in 1989's My Heart is the Eternal Rose (as the obnoxious son) but did not really begin his film career until 1995 with the terrific film Golden Girls. A few other films are: Love and Sex Among the Ruins, Once Upon a Time in Triad Society II, F***/Off, Lost and Found (as That Worm's primary assistant), Forbidden City Cop and in Too Many Ways To Be No. 1 (as the boss of the crew who has fate against him).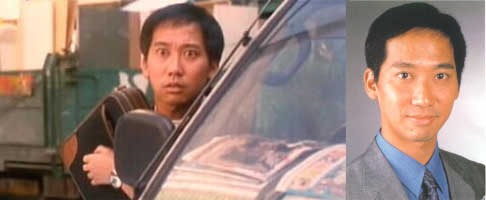 ---
Cheung Ying Choi
Cheung Ying Choi was one of the biggest Cantonese movie superstars of Hong Kong cinema in the 1960s. He was at the peak of his popularity from 1962 till 1965. He was born in 1934 and appeared in his first movie in 1953. He made a total of over 300 Cantonese black & white feature films - many were box-office classics. Only a handful of his movies are in colour.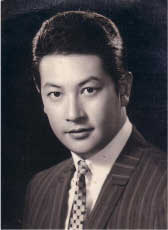 From 1958 till 1961 he was under contract with Shaw Brothers and starred with Cantonese movie queen Lam Fung in many classic movie roles with that Studio. He then left Shaw and from 1962 till 1966 he made many movies with independent companies. During this period, he was a much sought after actor and sometimes had to be in 3 or 4 different movie studios in a single day shooting different films. Because of this heavy schedule the movies made from 1965 onwards are mostly of very poor quality in story, acting and so on.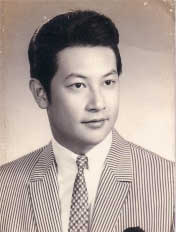 Then due to the huge popularity of Mandarin films - he made only a handful of films in 1967 to 1969--after that Cantonese films died and he went on to TVB to work as a dubbing actor and later on starred in some Cantonese serials (The Semi-Gods and Semi-Devils, Cheng Sing Gong, Glittering Fortune). Today, he can still be seen in acting bits in various TV serials. In recent years, he also made some guest appearances in some cinema movies – Lost and Found, Love Undercover 2.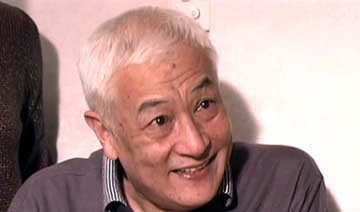 Sadly, today he is a forgotten and neglected actor-- the Hong Kong Cinema Industries has NEVER honoured him. But his popularity with the older folks can still be seen in his old movies still being available and selling well on VCDs & DVDs. Many of the old classics are still being shown on re-runs of late night TV programs.

(Text and pictures provided by HT Long)

---
Chi Chuen-hua/Hu Chun-hua
With a bald headed visage like his, it is no wonder that he almost always got stuck as a nasty kung fu villain. Some films he was in are: - The Shaolin Temple trilogy, Deadend Besiegers, White Lotus Cult, New Legend of Shaolin (the poison monster), Fong Sai Yuk II (the main villain) and Tai Chi II.

---
Chikako Aoyama
Born in 07/07/68 in Osaka, Japan
This curvaceous Japanese actress has appeared in two HK films - one as the police woman/robot in Robotrix who displays her vast charms. Her other film is Finale in Blood. She has also I have read appeared in a number of revealing Japanese films such as the Rapeman of Edo series. She is also in the recent Japanese film Gohatta which has received much praise.
---
Chin Han
Born on July 10, 1946 in Shanghai.
Chin Han is a stage name - his real name is Sun Siang Chong - and he is the son of World War II nationalist hero General Sun Yuen-liang. He made made his movie debut in 1967. He was the leading male actor in Taiwan during the 1970s and was often paired with Brigitte Lin. He had a long-term affair with Brigitte -- who he met on the set of her debut film, Outside the Window -- in fact that created a bit of a scandal (he was married and with two children at the time that their affair was revealed). He appeared in a number of first class productions in the 1990s such as Red Dust (with Brigitte) and Actress (aka Centre-Stage, which stars Maggie Cheung). He also appears in the 1991 TV documentary tribute to Brigitte entitled A Portrait of Lin Ching Hsia.
His acting career is apparently still ongoing but he has also made a name for himself as an oil and watercolor painter (His mother was an extremely gifted artist who founded an Art Gallery in Taipei).
Chin Han now lives in Taipei with his two children.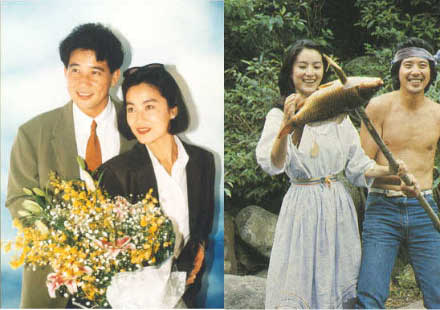 ---
Chin Kar Lok
Born 08/07/65
Chin Kar Lok has a reputation as being absolutely one of the best stuntmen and martial artists in the business - but much of his finest work has gone unaccredited because he was doubling for someone else.

He received Peking Opera training from Madame Fan Fa Fok and began his career in the mid-80s working as part of Sammo Hung's stunt crew - and doubled for Michelle Yeoh in Yes Madam, for Andy Lau in My Lucky Stars and for Jackie Chan in Thunderbolt. He has appeared in many films though as himself - Bury Me High, Avenging Quartet, Operation Scorpio, Intimates, Drunken Master II, Hero Dream (in which he matches off a few times against his real life brother Chin Siu-ho) and Young and Dangerous 5.

He has gone on to be an action director as well for such films as The Iceman Cometh, Task Force and Option Zero.
---
Chin Siu Ho
The brother of Chin Kar Lok had the makings of a leading man with his strong good looks, but even though he has had some good roles in a few classic films the "leading man" aura never quite took.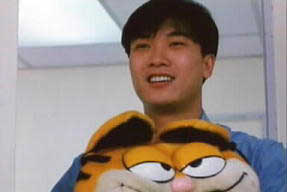 He is an excellent martial artist and his career began in the waning movie days of the Shaw Brothers. After the Shaw Brothers discontinued making films, Chin moved on to Golden Harvest and worked with Sammo for a few years and had a large role in Sammo's classic Mr. Vampire. In Mr. Vampire one need only to view the final scene against the vampire to realize what skills he has as he gives an amazing demonstration of athletic ability. Another classic film of a different kind was his lead role in The Seventh Curse.
In the 90's he showed some great moves in two Jet Li films - as the villain in Tai Chi Master and as Jet Li's friend/rival in Fist of Legend. At the same time though he was making a number of low budget films such as Hero Dream and Visa to Hell that probably didn't help his career too much. Recently, he was in something called Royal Sperm!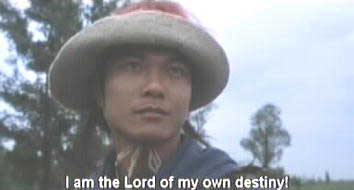 Like his brother, he too received Peking Opera training from the legendary Madame Fan Fa Fok - and at one time he was married to actress Sharon Kwok (they co-starred in the very bad but good Dead Target -1991) but they are now divorced. Recently he had some troubles with the law for shooting up women's dresses with a hidden camcorder!
---