---
Stephen Chow Sing-chi/ Stephen Chiau
Born June 22, 1962 in Hong Kong
In Hong Kong, there are three men who have to a large degree dominated the comic silver screen over the past three decades. Michael Hui in the 1970's, Karl Maka in the 1980's and Stephen Chow in the 1990's. In the 90's Chow not only dominated the comedy scene, he was the largest box office draw in Hong Kong over the decade by a large margin. He did this with an amazing output of films – from his first hit (All for the Winner) in 1990 to his most recent hit, Shaolin Soccer (2001), that set a new box office record. Not only was the sheer number of his films remarkable (42 movies in 10 years) – but the generally high quality he maintains and the varied stories that he depicts are extraordinary by any measurement.

He is the class clown writ large – with an entire movie industry at his disposal. One can easily picture him as a youth at the back of the class – his face expressionless as it often appears in his films – and everyone else cracking up in hysterics at some prank he has performed or some comment he has made. Like most class clowns, Chow will do anything to get a laugh – no matter how crass or how silly or how embarrassing or how politically incorrect – laughing is what counts and his life seems to be judged by the laughter he receives. Transferring this notion to the screen, Chow's comic style became known as "mo-le-tau" and approximately translated as "no-brain" or "non-sequitur" nonsense comedy. Anything that produces a laugh is permissible – it doesn't have to necessarily be logical or fit into the narrative or time period of the film – it only has to be funny. Chow is all to willing to use any comic device in his large arsenal – and he relentlessly peppers his films with a non-stop barrage of parodies, puns, slapstick, sight gags, songs, verbal banter, insults, sarcasm, irony, sexual innuendoes, toilet humor and anything else that comes to mind. In total it is like an absurd and surrealistic journey through the mind of a comic genius.

One can see many comic influences in his work – from the Hong Kong comics who preceded him – the whimsy and sly wit of Hui and the madcap antics of Maka – to foreign comedians like Tati, the Three Stooges, Laurel and Hardy and others. The one comedian that he most reminds me of at times though is Buster Keaton. Like Keaton, Chow often maintains a completely straight face in the midst of total anarchy, portrays an innocent or a country bumpkin who is taken advantage of by others, is the underdog who somehow manages to succeed through luck or unexpected skills and yearns for the seemingly unobtainable female object of his desire. Chow does break out of this mold of course from time to time – though if he starts out on top it is just a matter of time before he is humbled and made more human. His best and most endearing comedies have strong elements of these characteristics and a large dose of sentiment that Keaton also utilized - though always with a winking eye edge and never as mawkishly as did Chaplin. Of course Keaton did all this silently – Chow is rarely silent.

His comedy is verbal overload – a never-ending stream of bumper car chatter that can make your head explode. It is of course this aspect of his comedy that often eludes non-Cantonese speakers such as myself (and this would also include Mandarin only speakers and those of any Chinese people who can't understand Cantonese as well) because much of what he says translates poorly to Chinese as well as English sub-titles – it is his tone or the slang or the puns or the references that makes it work. Because of this – Chow has been often called a singularly Hong Kong comedian who's comedy will never travel well beyond the borders of his beloved city – and perhaps this is true. It is difficult to imagine audiences in the West taking to him in mass. Much of his comedy also assumes a knowledge of his earlier works, other Hong Kong films, commercials, current Hong Kong events, the relationship between Hong Kong and the Mainland and Hong Kong society – because his work constantly references such. This of course makes it all the more astonishing that so many non-Cantonese speakers still find him so enormously funny – that there are still enough comic elements in his story, his visuals and his characters to make us fall down laughing so often.

Another trait that Chow shares with Keaton is that both are terrific athletes and often utilize their physical skills in their movies. Chow grew up worshiping Bruce Lee (and still does), studied martial arts and he inserts kung fu into many of his films (sometimes doing Bruce Lee imitations). In fact one of the many pleasures in his films is how good the action can be – often better than that in real action films. There are certain films in which the action is a very large component – Fight Back to School, God of Gamblers III, Legend of the Dragon, Fist of Fury, Love on Delivery, Shaolin Soccer – and the physical performance from Chow always astonishes me at how good he is at this. He could have been an action star if he had so chosen. One of the admirable things about Chow is how dedicated to his films he is and how he wants all aspects of them to be topnotch. Not only does he do this with his action scenes, but his period films as well. His period films always have great sets and costumes and the fantasy flying aspects of them – Royal Tramp (I and II), Flirting Scholar, Forbidden City Cop – are some of the best around.

His acting career began in 1982 – though it almost came to an end very quickly. He and his boyhood friend Tony Leung Chui-wai both applied and auditioned for the TVB training classes – the starting point for many Hong Kong actors. While Tony was accepted, Chow was rejected – but he managed to use a connection to get him into the night classes. This led the following year to his hosting a children's TV show – "430 Space Shuttle" that he continued for five years. They must have seemed like five very long years to Chow – he reportedly was not particularly fond of children (note how few appear in his films) and he was less than patient with them – his behavior at times being quite rude in fact. Yet this attitude towards the children caught on with his audience and the show became a hit – but a hit children's show nevertheless. This was not what Chow wanted.

Finally around 1987 he began receiving parts in some dramatic TV series – and this led to his film debut in 1988 in the film He Who Chases After the Wind. It was a small – primarily dramatic role – but it was a start. Over the next few years, Chow was to participate in a series of generally dramatic/action roles – Final Justice (for which he won the HK Best Supporting Actor award), Thunder Cops II, Just Heroes, My Hero, Triad Story, Love is Love and the Jet Li film, Dragon Fight. Some of these were produced by Danny Lee who clearly saw potential in Chow (and has claimed to have discovered him) – but not as a comic actor. Chow definitely shows some dramatic ability in these films – but there are moments in My Hero and Dragon Fight that gives strong hints of his comic mind.

In 1990 he finally got the opportunity to star in a comedy – All for the Winner. It is a very amusing take on the box office hit from 1989 – God of Gamblers – and it capitalized on the enormous popularity of gambling films at the time. Many of the traits that he was to include in most of his future films were there from the beginning. Chow plays an innocent hick from the Mainland who comes to Hong Kong and when it is discovered that he has supernatural gambling skills his relatives use him to make them money. The film indulges in parodies, slapstick, toilet humor and just plain silliness – and also contains a terrific Bruce Lee imitation. Chow also begins two film collaborations that were to recur many times over the next few years. One is with the lovely Cheung Man. She appeared with Chow in many of his early films until they had a falling out – God of Gamblers II, the Fight Back to School series, Fists of Fury 1991, Royal Tramp and King of Beggars. The other collaboration lasted much longer – in fact to this day – and that is with the working man actor, Ng Man Tat. The two of them clicked wonderfully on screen – they are great contrasts to one another – the pot-bellied Ng Man Tat looking like rumpled laundry compared to Chow's more sleek and urbane appearance – and they have appeared in many films together either as friends or as opponents. A few of these are Fight Back to School, God of Gamblers III, King of Beggars, Royal Tramp, Justice My Foot, Love on Delivery, A Chinese Odyssey I & II, God of Cookery, King of Comedy and Shaolin Soccer.

All for the Winner surprised everyone by becoming a huge success and actually breaking the existing box office record. Chow's brand of comedy was hungrily devoured and appreciated by HK audiences. In the years leading up to this, HK comedy had generally become a bland product – family comedies like Mad Mad Mad World, juvenile ones such as Isle of Fantasy or just middle class ones such as 18 Times had come to dominate the comedy scene. Chow reinvigorated and reinvented HK comedy. He was irreverent, hip, clever, fast thinking and faster talking – he embodied the spirit of Hong Kong – the little guy fighting to make his way – a city wary but not intimidated by its large neighbor. With the impending Handover casting a large shadow over the city, Chow was the perfect antidote. Over the next few years Chow's output was astonishing – 11 films in 1990, 7 films in 1991 and 7 films in 1992 before he began slowing down. This is of course not that unusual for Hong Kong – when you become a not commodity you are expected to make movies and cash in as quickly as possible. Certainly the quality of some of these films were diminished by the rapid productions, but a surprising number of them are quite wonderful.
Chow soon showed his versatility – he goes undercover as a high school student in Fight Back to School, does two more gambling films (God of Gamblers II and III), is thrown up on by Amy Yip in the underrated Magnificent Scoundrels, is a fabulous pool player in Legend of the Dragon, does another Bruce Lee imitation in Fist of Fury 1991, enters into the world of period films with Justice My Foot and King of Beggars and delivers a stunning wuxia film with Royal Tramp I and II. All in three years. It is an incredible accomplishment that few actors if any have emulated.
After this three year period of non-stop filming, Chow began slowing down considerably as he began spending more time and money on his projects and getting more involved in the productions. This sometimes led to problems as with The Mad Monk (1993) in which Chow and director Johnny To constantly fought with one another and in which Chow made constant revisions. It turned out to be one of his worst failures at the box office. The next year he returned to the basics with Love on Delivery – once again the lowly fellow striving for success and for love – and it was a huge hit. He followed this though with some of his most ambitious films, the James Bond parody From Beijing with Love (which he directed) and the two Chinese Odyssey films (that many consider his greatest accomplishment).

Afterwards though his films became much more hit and miss – the unpopular Out of the Dark and Sixty Million Dollar Man – both in 1995 – were followed by the brilliant Forbidden City Cop (another Bond parody – but this one in a period setting) and God Of Cookery (in which he made his then girlfriend, Karen Mok, wear makeup to appear hideous). His production slowed down even more and what came out felt highly uninspired for the years of 1997 and 1998 (Lawyer Lawyer and The Lucky Guy) – but just as people were wondering whether he was losing his magic he returned with two brilliant and more adult films, King of Comedy and Shaolin Soccer. Both films showed a real maturation in his comic style. He is no longer a kid but nearly a forty year old man and his comedy has had to change as he has gotten older.

He is the King of Comedy. He is the greatest comedian of our age and has given his audience a constant river of laughter and giggles. Just looking at his filmography can make one begin chuckling by recalling certain scenes – the growing snot in King of Comedy, the vomit kiss in The Magnificent Scoundrels, the final fight in Love on Delivery, watching porno films as an anesthetic in From Beijing with Love, the human paint brush in Flirting Scholar, the crazy inventions in Forbidden City Cop, out- talking Yuen King Tan in Hail the Judge, the upside down kiss with Maggie Cheung in All's Well, Ends Well, carrying Brigitte Lin in his tiger suit in Royal Tramp II, the prison mime in When Fortune Smiles and so many more. Behind his best comedy and the apparent cynicism that is on the surface lies a sweet sentimentality - his stories are about impossible loves, friendship and loyalty, redemption and a sense of being all too human. This makes his comedy much more than just a series of laughs. In the end his comedy manages to touch us all somewhere within.
---
Stephen Fung Tak-lun
Stephen seems to be part of a recent trend of U.S educated Chinese returning to Hong Kong and taking up acting and/or music. He studied graphic design in the U.S. and graduated from the University of Michigan. At 14 years old he performed in a television movie – Forbidden Nights – while there. After returning to Hong Kong he formed a band with Mark Lui called Dry, but they broke up after a few years and Stephen has since released some solo music.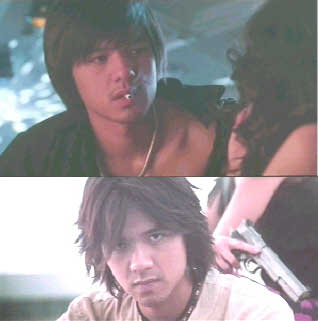 I have to say that I find him rather mopey, but he certainly has his fans – and he has become one of the more successful new male actors – appearing in many high profile films – The Log, Gen-X Cops, Gen-Y Cops, Metade Fumaca, Bishonen, The Poet and Un Baiser Vole. Though he is not high in my books, I do have to give him credit for taking on a diverse range of roles and acting in small artistic films. His mother (Sek Yin/Julie Shih Yin) was a singer and then an actress for the Shaw Brothers studios in the 1960's, appearing in films such as Love Parade (the sweet model), Love Eterne and My Lucky Star - she retired in 1965, married and moved to the U.S.A.
---
Stephen Tung Wai
Stephen has been one of the topnotch action choreographers in Hong Kong over the past 20 years. Many of his films tend to be more gun play oriented than martial arts, but he can do terrific choreography in all types of action scenes. Some films in which he has performed these duties are – A Better Tomorrow, Magnificent Warriors, Flaming Brothers, Red Shield, A Taste of Killing and Romance, The Blade, Downtown Torpedoes and Purple Storm. He has also directed Magic Cop, Foxhunter and Hitman.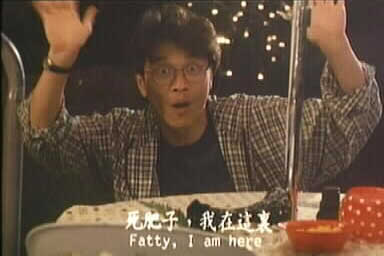 Though he hasn't appeared in many films, he has on occasion shown some terrific martial art skills. He has been in Mr. Handsome, Return Engagement and Pom Pom and Hot Hot (in which he also choreographed one of the more exciting gun scenes ever put to film). When he was growing up he was trained by Fen Juhua in the Northern school of martial arts for ten years. He was initially a child star but later became a stuntman under Han Yingjie and worked along with Lam Ching-ying. He also joined up with TVB in the early 1980s and was in a number of kung fu dramas. As a young person he appeared as a student in Enter the Dragon and had a large role in Mars Villa.
---
Stuart Ong/Yung Sai-kit
Almost always an oily snake like villain in his films – Stuart Ong has been the bad guy in In the Line of Duty III (the terrorist), Evil Cat, Escape from Brothel, Evil Instinct and many more. He has shown some solid action skills in many of these films and seems to take pride in his muscular physique. This build has also allowed him to be in a number of Cat. III films in which he has had some fairly explicit sex scenes. Some other films in which he played the villain are: Crazy Companies, Mr. Boo Meets Pom Pom and Rock on Fire.

---
Sue Au Suk-jing
This young actress was very impressive as the shaven headed tomboy in Sealed with a Kiss. Since then she has appeared in Twelve Nights (with hair this time as one of Cecilia's friends) and Cross Harbour Tunnel.

---
Suki Kwan Sau-mei
Born 03/01/66
Suki followed the path of many HK actresses – entering into the Miss Hong Kong contest in 1987 and though she did not win it led to a contract with TVB. She had some very small roles in a few prominent films early on in her career – her debut in the 1988 Pink Ops Squad (and the 1989 sequel), Jet Li's wife in High Risk, one of Anita Mui's friends in Miracles, the woman in the car in Ghost Vixen – but it wasn't really until the late 90's before her buxom figure caught on with audiences. One of the most infamous of movies in with there are close-ups of her heaving bosom is the sadistic Category III horror, Twist.

In 1998 she made a very nice impression in the comedy Your Place or Mine as the secretary friend to Alex Fong. This was followed by starring roles in Gigolo of Chinese Hollywood, Prince Charming, Century of the Dragon (she was the best thing about the film), Blood Rules (absolutely terrific as one of the robbers), A Gambler's Story and Sausalito (Maggie Cheung's friend).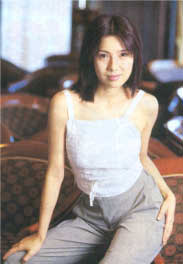 ---
Sun Jian Kua
This actor/martial arts teacher appeared in Jet Li's Shaolin Trilogy and then later as the evil eunich in Tai Chi Master. He is now teaching martial arts in the U.S.A. Here is a link to his school.
---
Sun Yueh/Sun Yuet
Suen Yueh was born in 1930 in Mukden, Manchuria. A year later, his hometown was already under the rule of the Japanese, marked by monstrous Fascist cruelty. His mother died 18 days after he was born and it was his stepmother who saved his life in WWII. After the war, he joined the Nationalist army in 1948, enlisted in the 208th division (a tank division) and went to Taiwan in 1949. In the 1950s, he started his acting career in the Army theatre. After leaving the army, he became a major star mainly playing villains. In 1969, he won the best supporting actor of the Golden Horse Award. His career continues into the 70s, appearing in classic films such as Raining in the Mountain (1979, King Hu) and in traditional kung fu films such as Mars Villa (the advisor).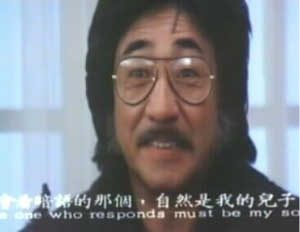 He accidentally became a Christian in 1981. It was quite an interesting story. He was invited by the church to sing in a concert----he went there and expected to be paid! After the performance, he was given a book and he thought the banknotes were inside it. After arriving home, he read the book that turned out to be a gospel. He believed and was baptized. He became a philanthropist. In 1983,even when he was very sick, he went to Burma and persuaded the Nationalist soldiers who lived there after the Chinese civil war(1946-1949) to live in Taiwan, bringing them medicine and food.

His career continued to flourish, winning the best actor Golden Horse by his impeccable performance in Papa, Can You Hear me Sing? (1983), in which he played a deaf-mute old man. After hearing this good news, this very respectable artiste, who once used to make 9 films simultaneously, swore to God that he must devote 8 months a year to become a volunteer social worker. He was in a number of films from Taiwanese director/producer Chu Yen-ping – Fantasy Mission Force, Seven Foxes and Black and White.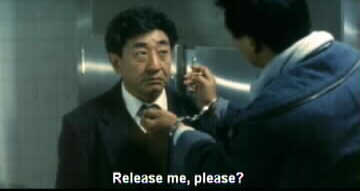 Later in the 80s, he continued to make very solid films like City on Fire (1987, playing Chow Yun Fat's boss) and Pedicab Driver (1989, playing the chief baker who chased after Nina Li - whom he later successfully persuaded to become a Christian in 1996). He also starred in The Butterfly Dream, a stage drama directed by King Hu.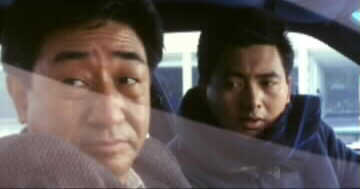 In 1989 he retired. He wakes up every morning at 4:50, takes part in the morning service at 7:00a.m. and participates in social work during the rest of the day. Sometimes he would also deliver speeches in schools. He would go home at exactly 7:00p.m. to take his dinner with his wife. Although being a devoted Christian, he is not a religious maniac. In 1991, he organized a trip to the Mainland together with Buddhists, Taoists and Muslims in Taiwan to help his compatriots who lost their homes in a flooding. He also joined the anti-smoking campaign in Taiwan.
The last time I heard his voice was in a TV program about Field Marshal Chang H'sueh Liang (1900-), the greatest national hero of China of the 20th century, who saved his country by arresting Chiang Kai Shek in 1936 and forcing him to stop the civil war with the Communists to resist Japanese invasion. (He was imprisoned for 50 years in Taiwan for that.) Sun was the narrator of this TV program.
(Written up by James Chang)

---
Sunny Chan Gam-hung
Sunny Chan has also been acting since the early 90's – Modern Love, Tri-Star and Scorpio, but it wasn't until the 1998 exploitation film, Cheap Killers, that he really made an impact in film. As Alex Fong's "killer for hire" partner, he gave a memorable performance. He has followed up that with the equally memorable performance as Chingmy Yau's husband in Hold You Tight and then as the cop in Comeuppance. His film roles have been few and far between, but he is also a very popular television actor.

---
Sunny Fang Kang
With his pockmarked face, Sunny is pretty much typecast as a villiam - some of his films - The Magic Touch (the triad head), Miracles (the fellow Jackie Chan replaces), Look Out Officer, Thunder Cops II (the bad guy) and one of the triad leaders in The Longest Nite.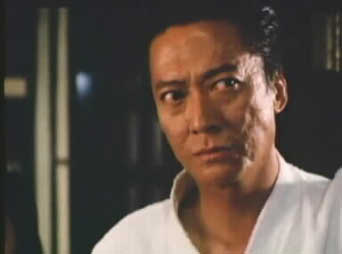 ---
Sylvia Chang/Cheung Ai Chia/Sylvia Channing
Born in Taiwan, 1953
"I used to think that God was fair until I met Sylvia -- how could anyone have great looks, brains, success AND a wonderful personality AS WELL!!" Thus gushed Karen Mok in the pages of 1999's "Dear My Love -- Sylvia" album notes re the woman who had directed her, Gigi Leung and Takeshi Kaneshiro in Tempting Heart (a film named by TIME-Asia as one of that year's top ten movies).
To share a sense of Sylvia Chang's awesome accomplishments, here's listing the major awards and nominations which the singer-actress-director-producer-scriptwriter -- and possibly also song writer?! -- as well as happily married mother of two has garnered over the course of her 90+ movie career:-
At Taiwan's Golden Horse Film Festival: Best Actress nominee for White Jasmine (1980), Passion (1986) and Full Moon in New York (1990); Best Actress winner for My Grandfather (1982) and Passion (1986); and Best Director nominee for Passion (1986).
At the Hong Kong Film Awards: Best Actress nominee for Aces Go Places (1982), Shanghai Blues (1984), All About Ah Long (1989), 8 Taels of Gold (1990), Queen of Temple Street (1990); Best Actress winner for Passion (1986); Best Director nominee plus Best Screenplay winner for Tempting Heart (1999), HKFA winner for Best Actress for Forever and Ever (2001).
At the Asia-Pacific Film Festival: Best Screenplay winner for Tonight Nobody Goes Home (1996).
At Quebec's Jutra (Film Industry) Awards: Best Actress nominee for The Red Violin (1998).

Sylvia Chang was born in Taiwan but spent part of her childhood in Hong Kong and her early teen years in Riverdale, New York (where, she attests, "The Jewish girls at school made fun of my name. 'Oh, you Chinese have such funny names, like frying pans dropped on the floor--ping-ping, chang-chang.' I always got into fights with them. And I beat them up. After that we were friends"!). Shortly after returning to her birthplace, the daughter of a famous actor embarked on what was to be an astonishingly creative, productive, diverse and -- by Asian female standards -- long career in the entertainment industry.
At the tender age of 16, she was doing radio programs. One year later, she had morphed into a singer (As of 1997, she had seven platinum albums to her credit) and television presenter (Sylvia went on, in the mid 1990s, to become the managing director of a Taiwanese cable-television network aimed at the youth market). At age 18, she signed a five year contract with Hong Kong's Golden Harvest Productions and made her acting debut in Flying Tigers (a kung fu movie that actually got banned in her homeland).

After one year of being "the reaction person in martial arts films, a very weak person", Sylvia -- who knew kung fu but hadn't told her bosses re this! -- decided that acting was not for her, and successfully got Raymond Chow -- a family friend who (in)famously adjudged her to not be very photogenic -- to release her from her Golden Harvest contract. Far from spelling the end of her movie career, this just served to propel her in other, more diverse directions. In 1973, billed as Sylvia Channing, she appeared alongside Chuck Norris in Slaughter in San Francisco. In 1977, she co-starred with her countrywoman, Brigitte Lin, in the Shaw Brothers' celebrated cinematic adaptation of Dream of the Red Chamber. Back home, she continued to appear in films -- e.g., the patriotic war movie, 800 Heroes (1975) -- but also spent time on television.
In 1979, this busy bee got married and moved residences once more from Taiwan to Hong Kong. That same year, she starred in King Hu's Legend of the Mountain and also served as his assistant director on Raining in the Mountain (a work that was actually shot back-to-back with Legend). She additionally was the female lead in Ann Hui's The Secret -- an important new wave film that so happened to be produced by a company that Sylvia had co-established with Selina Chow (a Hong Kong TV personality). The comfortably trilingual actress further found time in her 26th year to make a guest appearance on M*A*S*H!

In the 1980s and 1990s, Sylvia continued to make occasional professional forays beyond East Asia. In 1982, she appeared alongside Mel Gibson and Sam Neill in the Australian Attack Force Z. In 1988, she starred in the Mike Newell directed Soursweet (a British film adaptation of Timothy Mo's novel). In 1998, she had a role in Canada's The Red Violin. She additionally directed the likes of Daniel J. Travanti and Rene Liu in -- as well as co-wrote the script for -- a 1995 filmed-in-the-U.S.A. work entitled Siao Yu (that was produced by Ang Lee).
All this while also doing such as serving as Cinema City's Taiwan branch manager (starting in 1983), starring in Edward Yang's That Day on the Beach (1983), popping up in Ang Lee's Eat Drink Man Woman (1994) and directing the star-packed Tonight Nobody Goes Home (1996). In a HKIFF article entitled "Hong Kong Cinema's 'Taiwan Factor'", Taipei based film critic and distributor Liang Hai-chiang stated re this amazing individual that: "her work provided a strong impetus for the new Taiwan cinema, so she has been called the "superwoman" of the entertainment world for good reason" (1997:159).

Nonetheless, Hong Kong it was where Sylvia Chang really established herself as a pillar of the movie industry. In 1981, after having been the assistant director of Lung Gong (on Hiroshima 28) as well as the legendary King Hu, she was asked by Raymond Chow to take over the helm of a melodramatic production called Once Upon a Time after its first director died in a car crash. In a 1999 TIME magazine interview, she recalled that: "It was a disaster. At the press conference I cried. I said it was an awful film. I'd gotten drunk before the press conference, and said lots of bad, honest things." Still, it failed to put a stop to her directing career, as she might have worried that it would.
Other -- and surely better! -- Hong Kong films which she has since helmed -- and frequently also written the scripts for plus appeared in -- include: The multiple award winning Passion (1986), the intriguingly titled The Game They Call Sex (1987), Sisters of the World Unite (1991), Mary From Beijing (1992), one of the sections that made up Conjugal Affairs's anthology (1993), the critically acclaimed Tempting Heart (1999), and the upcoming Princess D. In addition, she was the executive producer for such as Lawrence Ah Mon's Three Summers (1993) -- a modest "coming of age" movie that also benefits from having Sylvia sweetly sing its lyrical end song -- and Yonfan's Bishonen... (1998).

All of this alone already constitutes a pretty impressive filmography. Then there's Sylvia's work in front of the camera over the twenty plus years or so (for Hong Kong directors other than herself)...In addition to the many for which she garnered HKFA and Golden Horse awards and nominations, the following ought to be worth checking out: The 3 other Aces Go Places movies in which she appears (II-IV); He Lives By Night (a thriller in which her radio talk show hostess finds herself having to deal with a crazed killer); Chicken and Duck Talk (a Hui brothers comedy classic); The Fun, The Luck and the Tycoon (a popular Chow Yun-Fat comedy); I Want To Go On Living (a 1995 melodrama in which she takes center stage); and Forever and Ever (her 2001 tour de force return to the big screen after 6 years away from it). I can't help but also throw in mention of the first two movies in which I first caught sight of Sylvia's sweet face: Twin Dragons (in which she had a cameo as the mother of twin baby Jackie Chans!), and C'est la Vie Mon Cherie (an uncredited appearance -- done as a favor to director Derek Yee -- as Min's doctor).
As I (continue to) explore her substantial body of work, I can't figure out whether I like Sylvia Chang more as a singer, director, scriptwriter or actress (or even just plain sight for sore eyes). What is beyond doubt though is that everything that I've seen and heard thus far of this Renaissance woman's output has been of a caliber that makes it so that she -- who also is a humanitarian who has done such as been going to Africa every year for some seven years to help out at refugee camps plus donated some of Tempting Heart's Hong Kong box office takings to Taiwan's earthquake relief fund -- is living proof that a jill of many trades can indeed possess mastery of all of them.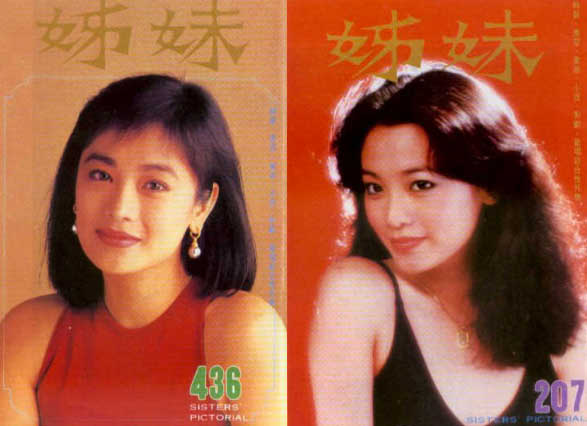 (Written up by YTSL)

---
Sze Kai Keung/Lot Sze
He is a DJ in Radio 5 channel. He is responsible in introducing movies in the radio program now but I think he was famous in music program. He always played partner with a very tall thin guy, Paul Chea, in many movies.
Here are some of the films he appeared in To Spy with Love, Lover's Tear, Fatal Love (cop teacher of Ellen Chan), The Black Panther Warriors, Bomb Lover, Spider Woman, I.Q. Dudettes and Phantom Call (2000).
(Information from Andrew)

---