---
Robin Shou Wan-bo/Wai Lung
Born 7/17/60 in Hong Kong
Though perhaps best known for a few "B" American action films during the 90s, this action star began his career first in some HK productions.
He had small parts in The Big Heat, City War, In the Line of Duty III, Casino Raiders and Burning Ambition and almost always as a bad guy. But he had larger roles in Fatal Termination, Tiger Cage 2, Black Cat II and a few other low budget "girls with guns" films - Hard to Kill, Angel of Kickboxer and Fatal Chase.

After this he made some Hollywood films - Mortal Kombat in 1995, Beverly Hills Ninja and Mortal Kombat: The Annihilation in 1997.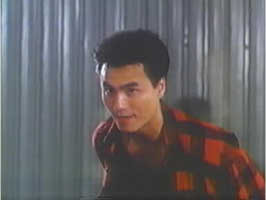 ---
Ronald Wong Pan
His rather woeful expression and slight, weak looking build was put to good use in a bunch of films in the late 80s and early 90s – often as a cowardly snivelling type - in Wong Kar Wai's first film As Tears Go By he was Jacky Cheung's follower, in Ghost Lanterns he was Tony Leung's reluctant but eventually heroic follower, Boys Are Easy (once more as a triad follower of Jacky Cheung, Chicken), People's Hero (one of the bank robbers), Crocodile Hunter, God of Gamblers I and II, Owl vs. Dumbo, Thou Shalt Not Swear (the car mechanic), The Ultimate Vampire and Young and Dangerous 4.

---
Rosamund Kwan Chi-lam
Born 09/24/63
With eyes as large as flying saucers and as soft as a warm gentle sea breeze, Rosamund has been gracing the Hong Kong silver screen with her beauty and class for nearly twenty years. In the more than fifty films that she has appeared in, she has played many different kinds of roles, but she nearly always brings her innate intelligence to bear on her characters. Even at the beginning of her career, Rosamund always seemed grown up in her roles – independent, spirited and always an even match for her male co-stars. She has almost always played the good girl as well – which is perhaps a shame because in one of her rare portrayals at being the bad girl – The Adventurers – she is absolutely deliciously evil.

She was born into an acting family – her father, Kwan Shan, was a legendary leading man in the 1960's and her mother, Cheung Bing-sai was an actress as well. She first got into television, but after getting married to a businessman she left the entertainment industry and entered into the world of fashion. This and her marriage did not last long and so the self-confessed introvert went back to acting. She admits readily that acting was really not for her "the moment I entered the movie business, I knew I was in the wrong line. It was awful because I'm naturally shy and I hate crowded places. I'm not very brave and never liked performing. Even at home, I was a very quiet child. The house was very quiet most of the time anyway except for the sound from the television!".
Her debut film was in 1982 in the film The Headhunter. Over the next few years she appeared in only a few films – Twinkle Twinkle Little Star, Millionaires Express, Project A II and Armour of God – but beginning in 1988 until the mid-90s she worked steadily and generally did five or so films a year. Many of these early roles would be termed as "flower vase" roles - she says regarding this "It wasn't smooth-sailing at first. Back then (in the 1980s), male-driven films dominated the industry and the female roles were usually the stand-there-and-get-beaten type. You can't really control the type of roles that are offered to you. There were not many strong women roles before and there are still not many now. At the same time, it's not realistic to wait until such a role arrives on your doorstep. I mean, you still have to make a living, right?".

Most of her films were dramas (though it should be pointed out that in Hong Kong, this has a wider range than one might think, e.g., Rosamund has appeared in a rape revenge drama -- Vengeance is Mine -- as well more conventional romances and other kinds of works). However, much of her fame (at least for Western audiences) stems from her appearances in action films – though she was certainly no action star. As the modern westernized Sap Saam Ee (which literally translates from Cantonese into thirteenth aunt, and gets turned in some english subtitles into Auntie Yee) in the Once Upon a Time in China series, she won not only Jet Li's heart but much of the audience's as well. She was also in the classic Swordsman II as Ying (a role which had first been played -- in Swordsman I -- by Cheung Man) and appeared once more with Jet Li in Dr. Wai in the Scripture with no Words.

It is really in the dramas and comedies (and often with Andy Lau, causing rumors of their being real life romantic links between them) though that one can indulge in those big brown eyes. At times she can be knock-kneed sexy and at other times a pouty faced sweetie. In either mode, she can use those eyes as seductive weapons to usually get her way. Some of these films are Profiles of Pleasure (a high class prostitute), Casino Raiders (Andy Lau's girlfriend), Brief Encounter in Shinjuku, With or Without You, Pretty Ghost (in full pout mode), Gigolo and Whore II (a lesbian turned straight by Simon Yam's manly charm), All's Well Ends Well Too (someone Leslie Cheung's character nicknames 'Mr. Big Eyes'), Love Among the Triad (check out her oyster eating scene), The Great Conqueror's Concubine (as the very sweet Lady Yu) and A Touch of Evil (as a "good-time girl").

These days Rosamund has been doing very little film work – her last appearance was in 1997 in Once Upon a Time in China and America. However, there are rumblings of her making a come-back to the silver screen in a Wong Jing film tentatively entitled Wesley, Blue Blood Person (which will co-star Andy Lau). Most recently, her name has been linked with a Sony Pictures Classic funded project which will be helmed by Mainland Chinese director Feng Xiaogang entitled Big Shot's Funeral (almost unbelievably, the English-speaking actress -- who was educated at a prestigious Hong Kong convent school -- is slated to play the adopted daughter of Donald Sutherland).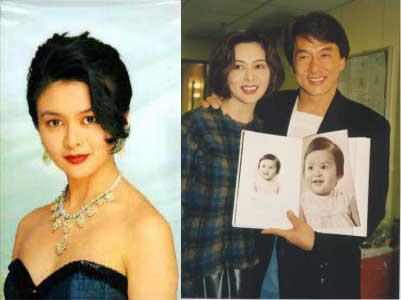 ---
Roy Cheung Yiu-yeung
For most of his career Roy has been saddled as the young nasty type who would as soon cut your heart out as speak to you. Discovered by Ringo Lam, he was cast as a bad guy in a few of his films in the late 1980's such as City on Fire, School on Fire, Prison on Fire and Wild Search. Though more often than not he was cast as a young ambitious triad, he was just as nasty in his cop roles. With his wide mouth set in grim repose and his baleful eyes, his bad guys could crawl under the skin of the viewer and sit there like an open sore.

Some of these are: They Came to Rob Hong Kong, Fight Back to School, Wicked City, Ghost Lantern and several of the Young and Dangerous films (n.b. he has played three different characters in this series of 6 films and 2 official spin-offs!). His bad guys were some of the nastiest put to screen and this was heightened by rumors that in real life he had ties to the triads as well. At the same time though, there is definitely something very charismatic and masculine about him and on occasion he had an opportunity to play a more shaded character – still generally a triad but one with a sense of honor.

In 1992 he co-starred with Maggie Cheung in Rose as a triad tamed by his love for a woman and in To Live and Die in Tsimsatsui (1994), Mongkok Story (1996) and Beast Cops (1998) he was terrific as the noble triad leader. But it was really as one of the bodyguards in 1999's The Mission that pushed him into the ranks of the good guys. In this film he was teamed up with Anthony Wong and Francis Ng and more than held his own. Since then he has been in a slew of films - including the quirky but feel-good Play with Strangers - with his best role perhaps in Jiang Hu: The Triad Zone in which he once again plays a bodyguard – but one with an interesting slant. Of course he may also be remembered for one recent film that he wasn't seen in. This was Wong Kar Wai's In the Mood for Love in which he plays Maggie Cheung's husband, but the audience only hears his voice as Wong decided during the editing process to never show the faces of the cheating spouses.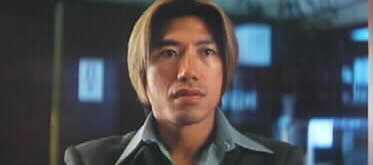 ---
Roy Chiao Hung/Hsiung
Born in 1927in Shanghai – Died in 1999 in Seattle USA
After graduating from the university in the late forties, he joined the United States Army and worked as an interpreter with the rank of a lieutenant (later captain). In 1950, he moved to Hong Kong before he was sent to the Korean battlefield to serve as a translator in the American headquarters. He did his best to assist in negotiating peace between the USA and China but for doing this he was verbally attacked by the advocates of Senator McCarthy. He then resigned from the army and retired to private life.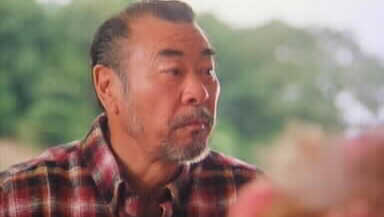 He was a good friend of Pai Kuang,the biggest star of pre-1949 Shanghai cinema, and she introduced him to the film industry in HK. His film debut was The Fresh Peony (1956) and he was soon recognized as one of the top leading men of the Mandarin cinema in HK (which was more powerful than Cantonese cinema at the time). His strong masculine portrayals soon earned him the film nickname of the "Lion" of Mandarin film. Some of his well-known films from this period in his career are Air Hostess, June Bride and Sister Long Legs
His stardom continued into the 70s with roles in classics such as King Hu's ATouch Of Zen (1970), The Fate of Lee Khan (1973) and The Valiant Ones (1975). He was also in one of the more important film precursors to the New Wave with the Arch in 1970. His dignified and noble bearing gave his characters in these films great weight and authority. Since the late 70s, he also was in many commercially successful films collaborating with John Woo, Johnny Mak, Jackie Chan and Sammo Hung.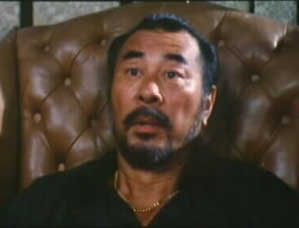 From an acting perspective perhaps, the pinnacle of his career may have been in the 90s. Both Cageman (1992) and Summer Snow (1995), in which he was the leading actor, were awarded the Best Picture of the HK Film Awards and he won a best actor for playing the lonely old man in the latter film.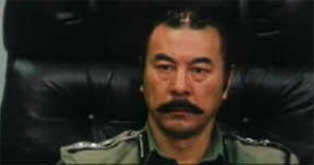 Though not born to Christianity, Roy became a devout one during his life. The reason for this conversion was quite peculiar. In Korea, he survived a car crash and he later came through a jet crash without being injured when he was flying a mini-plane. He also suffered from three heart attacks but he remained strong and healthy. He said 'There must be a God who takes care of me!' and he became a very devoted Christian. During the last days of his life, he established a Christian fellowship among actors, the Artists Home, which helped to deal with different problems faced by the actors in HK. When he finally died on the 16th of April 1999, many people in HK wept for him.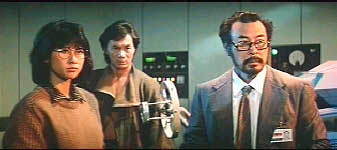 Some other films (in generally supporting roles) that he can be seen in from the later period of his career are The Protector, Righting Wrongs (the judge), Inspector Chocolate (police supervisor), The Blonde Fury (the prosecutor), Burning Ambition (the father), A Kid from Tibet, Age of Miracles (the angel) and All's Well that Ends Well (the father). His last film was Sometimes Miracles Do Happen in 1999. He should know.
It seems that he was one of the favorite Asian supporting actors of the Western filmmakers in the 50s to 80s. He appeared first in Ferry to Hong Kong (1959), which starred Orson Welles, then in Five Golden Fingers (1967), with Christopher Lee and Klaus Kinski also in it, Golden Needles in 1974. Then, in 1984, he even participated in the production of Indiana Jones and the Temple of Doom and in 1988 co-starred with Jean Claude Van Damme in Bloodsport!
(Written up by James Chang)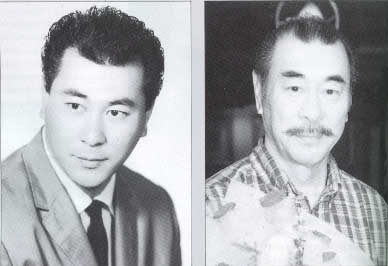 ---
Ruby Lin Xiang-ru
Born 01/27/76 in Taiwan
Most famous of course for being Sanney's favorite sweetie for a long period of time and seemingly showing up nearly every day on his Entertainment site, Ruby has been a favorite idol in Hong Kong for the past couple of years. I have no clue whether she has even a modicum of real talent or it is just good marketing, but she has had a singing and acting career as well as endorsing a number of products. Outside of television, she has also made a handful of films thus far – Winner Tales All, The Mirror, China Strike Force and Comic King (2001).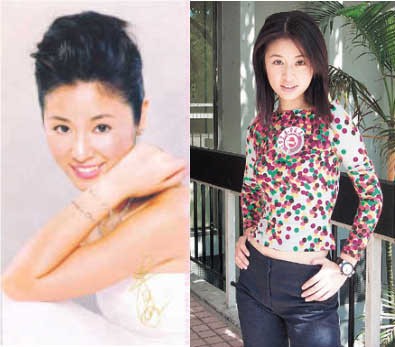 ---
Ruby Wong Cheuk-ling
These days in the world of Hong Kong actresses, there is almost a visible separation between those like the above Ruby Lin who come across like a giggly Hello Kitty toy and those like Ruby Wong who hit you in the face with their realness, maturity and understated yet distinct sexuality. There is certainly room for both types in HK films, but these days there seem to be so many more of the former than the latter – and so discovering a new talent like Ruby Wong feels like a special treat.

Ruby is simply a wonderful actress – able to essay many different types of characters – and yet give each one a distinct personality, a sense of living in the real world and having experienced both the good and bad of life. When she gives us that rare smile though it lights up her face like a beacon in a storm.

She began as an advertising model, but like so many of the best actors of recent times found film work with producer/director Johnnie To (who has also become her agent). Her debut was in a small role as the bartender in To's 1995 Loving You, but she didn't follow up on this until two years later in To's Lifeline. In this film she portrays one of the firefighters and does nearly all of her own stunts that were far from being a walk in the park. To has cast her in four more of his films – Too Many Ways to be No. 1 in an outrageous role as the sex starved widow, Expect the Unexpected (the female cop), Where the Good Man Goes (her best and biggest performance perhaps as an inn keeper in Macau) and a small role in Running Out of Time as the Interpol agent.
A couple non-To performances to check Ruby in are Killing me Tenderly (the flamboyant diva), Tamagotchi (a horror film), Night Club (the world weary Mamasan who was a teenage mother), the curious Play with Strangers (as a woman who loves teletubbies, bortscht and James Yuen movies -- perhaps James Yuen should think of casting her in one of his yuppie romances?!) and as Leslie Cheung's fiercely loyal girlfriend in Double Tap.
Ruby also has a girlfriend role in Hit Team (2001), and another one lined up (in which she plays Eric Tsang's woman). Let's hope that (other) Hong Kong movie directors will realize that she -- who may have many more overseas fans than admirers in Hong Kong -- deserves more than just getting the girfriend roles.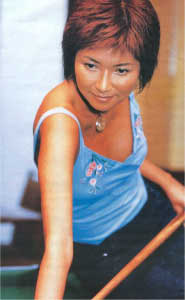 ---