---
Ma Chao
With his cross-eyed looks, Ma is difficult to miss in the films that he appeared in during the 70's and 80's. He was in flicks like Buddhist Fist (he gets his mustache shaved off by Yuen Hsun Yi), Dreadnaught, The Young Master (fights Jackie in the temple) and Dirty Kung Fu.

---
Ma Tak Chung, Joe
Joe Ma was a member of the G4 before he entered showbiz. While still with the police, a friend suggested that he be a model and in 1991 he filmed his first commercial. Joe then entered TVB and his first serial with them was Kindred Spirit in 1995. TVB kept him very busy for the next few years, in 1997, alone he appeared in 7 series and in 1999, he appeared in 8. His roles in the beginning weren't that good and he was usually bad or in minor support roles.

However, the exodus of top TVB actors in the late 90s gave him more opportunities. He began to take more substantial support roles, as the fireman turn triad leader in the popular Burning Flame (1998,) Ada Choi's dashing suitor with a secret in A Matter of Business (1999) and Paul Chan Pui's selfish eldest son in At the Threshold of an Era (1999-2000) to name a few. The year 2000 also saw him as the 2nd male lead in A Taste of Love.
Joe's first film was Raped by an Angel 2 in 1998 and he was also one of the bad guys in My Heart Will Go On (1999.) His other films include Killers from Beijing (2000 – Brother Chick,) Victim (1999) and Clean My Name, Mr. Coroner (2000 – one of the cops loyal to Ti Lung) and Marooned (2000 – the superintendent). In a short span of time from 1998 to 2000 – he has been quite busy with 18 films to his credit.
(Written up by Caroline Chai)

---
Maggie Cheung Ho Yee
Though to much of the West there is only one Maggie Cheung, in Hong Kong there are in fact two of them. Though this one has had a much less successful film career thus far, she has been an extremely popular TVB actress since the mid-90's. Her first film appearance was in Tsui Hark's A Better Tomorrow III in 1990 (as Tony Leung's cousin) followed by a small part in Tsui's Spy Games (Kenny Bee's girlfriend). After this though, she left the entertainment business and moved to England to finish her studies. She returned in 1994 and soon competed in the 1994 Miss Hong Kong contest. She did not win, but did well enough to land a contract with TVB and within a few years was one of their most popular actresses.

She has focused primarily on her TV career - with a few film appearances in Those Were the Days (plays the character based on Connie Chan Po Chu - who she had also portrayed on TV) and Highway Man. Recently though she has been putting more effort into her film career and has appeared in a few movies - When a Man Loves a Woman, Troublesome Night 9, Headlines and Thou Shalt Not Commit.

For much more information than I could ever provide - check out this site dedicated to her.
(Information provided by Maggie)

---
Maggie Cheung Man-yuk
Born on 09/20/64 in HK
Simply put, Maggie Cheung is pure cinematic energy and joy. She sparkles on screen like an exquisite diamond drawing your eyes towards her in fascination and delight. Watching Maggie can make you giddy, make you sigh, make you laugh, make you cry – make you happy just to be human and alive. The camera just loves some people – but with Maggie it is more than that. It's a love affair - it adores her, it embraces her, it caresses her like a gentle lover late in the night, it treats her face like a holy icon. But it isn't just her beauty, it isn't just her talent – it is just something that emanates from her that is so natural and real – it as if she has some inner glow within her that begins to radiate when she is in front of the camera.

This quality as a whole has been given a term – Magginess – and it takes in the absolute uniqueness of her. It is partly her stunning looks – the divine high cheekbones, the warm almond shaped eyes, her ear to ear grins, her little girl pout that is as big as a doorstop, the slightly crooked nose – and it is partly her ability to be as elegant and stylish as a dry martini or as goofy and silly as a pratfall on a banana peel. It's really indefinable - she is just Maggie – our Maggie – one of the most popular and most loved actresses ever in Hong Kong and someone who over time has become one of the finest actresses in the world.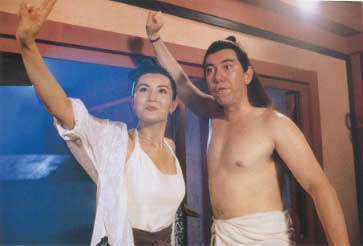 The Magster and her family emigrated to the United Kingdom when she was eight years old. She settled in for the next nine years in the county of Kent where she did her best to fit in and managed to pick up her endearingly slightly cockney accented English. In 1983, after a year working in a London bookshop, she took her captivating grin and adorable crooked tooth smile to Hong Kong where she first got work as a beautician, then as a model and then entered the Miss Hong Kong Beauty Contest where she came in second. As long as you place in one of the top positions in this contest, you usually get a crack at the entertainment world as TVB will offer you a job with them.

It is an interesting phenomenon – this springboard to an acting career. Most of the contestants never had any acting experience – and most likely have no talent for acting – but they are beautiful and that gives them a chance. Often with minimum training – they are thrown into the acting profession to sink or swim – to see if they connect with an audience. Many fade away quickly, others manage to hold on for a while, some become career TV actresses, others marry well and a few have gone on to become huge stars. If you don't get burnt out, the whole process of acting in vast amounts of TV and numerous films can be a wonderful opportunity to learn the craft and nearly every one of Hong Kong's finest actors have gone through this test of fire.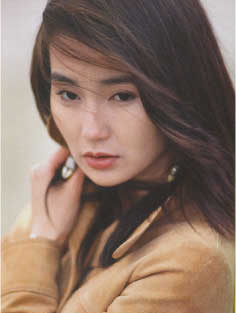 Maggie began doing TV at TVB and was soon recruited by Wong Jing to appear in one of his films – Prince Charming – in 1984. Her sweet beauty and giddy heartfelt personality was immediately popular with Hong Kong audiences. In these early films of hers, she just looks like she is having the time of her life – as if she is Alice finding herself unexpectedly in a magical place and pinching herself to see if she is dreaming. Other comedies followed, but her first big break was when Jackie Chan picked her out to play his girlfriend in Police Story in 1985.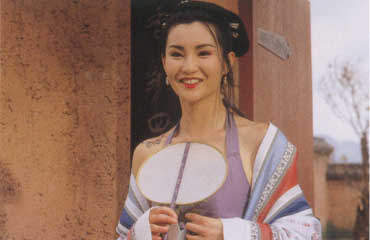 Appearing in any Jackie Chan film can be a boost to an actress's career, but Police Story was one of Jackie's most popular films and audiences fell in love with his adorable pouty faced girlfriend. Even though her role was not large, she had enough screen time to stake out her individuality and to become a star. Many more films came along – Girl with the Diamond Slipper, It's a Drink it's a Bomb (1985), Happy Ghost III (1986), the inspired The Seventh Curse, Sister Cupid (1987), Double Fattiness, Paper Marriage (famous for Maggie's mud wrestling scene) and two more Jackie Chan films – the second Police Story and the wonderful Project A II. In these films Maggie is unformed energy on the screen – charismatic, delightful and funny – but often looking as if she didn't have a clue how to act. Sheer charm and beauty was enough though.

A couple of films in this early Maggie period gave a hint at what talent lay underneath the bubbly personality. In 1986 she starred in a Yon Fan directed film Rose along with Chow Yun Fat that was generally serious in tone and well received (it was recently released in pristine condition but Maggie is dubbed by Ada Choi). Then in 1988 she was in the depressing drama Call Girl 88 in which she plays a high-class prostitute and she was quite good. Certainly, there must have been something in these earlier films besides Maggie's crooked tooth smile to make Wong Kar-wai choose her to be in his first film, As Tears Go By. Maggie had not wanted to be in the film - at that time Wong was completely unknown - and Maggie was getting so many offers but Wong insisted on her and she gave in.

This film was a watershed for Maggie. She has stated in interviews that until she made this film she had no idea what she was doing. She went from film to film and did what the director asked her to do and never thought twice about it. She never considered acting as a serious profession, a craft to be learned. She says "I was just having fun and I knew that playing the stereotypical pretty girl in a film wasn't going anywhere – you know there will be a younger, prettier girl along soon – but I planned to just take the money and go."
Under Wong's guidance that all changed - he worked with her – demanded a performance that she didn't realize she had within her – it was a revelation to her. It changed her life and made her decide that acting was what she really wanted to do – it wasn't just work, it was a calling. For this, Maggie has always been grateful to Wong and willing to work through his long and unpredictable shoots such as in the recent In the Mood for Love. Though she continued making some silly little comedies, she was different on the screen – more in command – more assured – more nuanced – she took on more challenging roles - she was becoming an actress in the true sense – and was on her way to becoming one of the finest dramatic actresses of the 90's with a series of classic films.
Films quickly came her way – this was the middle of the HK Golden Age of film and Maggie hopped on this incredible express going by. In 1989 she appeared in the glorious A Fishy Story – perhaps never looking so beautiful before – as a Hong Kong Holly Golightly. In 1990 she made a dramatic appearance in the Stanley Kwan film, Full Moon in New York, in which we get to hear her speak and curse in English for the first time. 1990 also saw her in one of her best performances in Song of Exile and in two terrific supporting roles – as Brigitte Lin's best friend in Red Dust and in another Wong Kar-wai film, Days of Being Wild.
By this time Maggie was already considered one of the finer actresses in Hong Kong (having been named HKFA Best Actress for A Fishy Story and a Taiwanese Golden Horse Best Actress award for Full Moon in New York as well as the Golden Horse for Best Supporting Actress for Red Dust), but her 1992 appearance in another Stanley Kwan film, Centre Stage (a.k.a. The Actress), in which she delicately re-creates the life of one of China's most famous film stars, Ruan Linyu, brought Maggie international recognition (including Best Actress accolades at the Berlin Film Festival along with awards from Chicago, Taiwan and Hong Kong). Though now considering herself a serious actress (and having had her teeth straightened out!), this being Hong Kong, Maggie was still involved in making all sorts of other films – from comedies (All's Well that Ends Well, Millionaire Cop, Eagle Shooting Heroes, Flying Daggers and Boys are Easy) to action fantasies (Dragon Inn, Moon Warriors, Heroic Trio and Green Snake - reputedly, her decision to do some action work of her own came after she was overshadowed by Michelle Yeoh in Police Story III: Supercop) to dramas (True Love, Enigma of Love, First Shot and Ashes of Time).

It is hard to imagine any other actress having such a range of roles – from playing Madam Sun Yat Sen to a tragic silent film star to a conniving flesh serving inn keeper to a young slithering snake turning human to a leather clad motorcycle riding super heroine to a snarling meowing character called "Flying Cat". And then there is her all too brief appearance in Ashes of Time – only a matter of minutes – and yet this gorgeous and complicated film revolves around her – and her monologue may well be the most ravishing and forlorn scene ever put to film.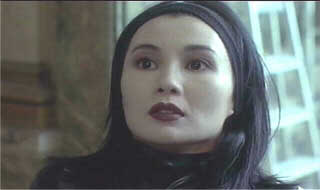 At some point though, the near non-stop work and crazy filming schedules were getting to Maggie and on top of this the constant prying and harassment from the barracudas in the press finally drove her away from the business for a prolonged period of time. At one time, the press had even published love letters that she had written to a boyfriend. She took a nearly two year hiatus to just get away from it all and to spend time outside of Hong Kong. When she returned to film making in 1996, it was now under her terms – only a few select quality films that she really wanted to make. Her first film though was not from Hong Kong – but instead she made her international debut in the French film Irma Vep in which she plays – an actress from Hong Kong called Maggie Cheung (and speaks only English in it)! This small and quirky film did surprisingly well in the film festivals around the world and it brought Maggie a great deal of attention. She was later of course to marry the director, Olivier Assayas.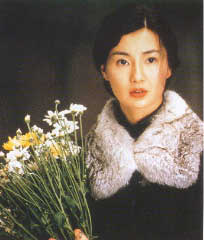 She did finally return to Hong Kong though to make a film in 1996 and one in 1997. In my opinion these are possibly her two finest performances. She is magnificent in both – radiating beauty and depth and able to reach down somehow and create two strong, very real and yet very distinct characters – one in Comrades: A Love Story and the other in The Soong Sisters. For the Soong Sisters, Maggie won her fourth HKFA Best Actress Award – her other three were for A Fishy Story, Centre Stage and Comrades. This past year, she also won Taiwan's Golden Horse award for In the Mood for Love.

Her relationship with the Hong Kong press remained as testy as ever and after marrying Assayas it appeared for a while that she would stop making Hong Kong films forever. There were constant rumors that Hollywood was interested (At the end of Irma Vep, the Maggie Cheung character is mentioned as having flown off to the U.S. to have talks with Ridley Scott! Her name is often invoked with regards to the film adaptation of Memoirs of a Geisha that would be directed by Steven Spielberg). She has made another French film (Augustin, King of Kung Fu - in which she plays a French-speaking Parisian acupuncturist), a film with Wayne Wang (The Chinese Box) in which she plays a disfigured woman – but returning to Hong Kong films seemed to be far from her thoughts. Finally after three years – an eternity to Maggie's fans – she returned in 2000 for two films – the Andrew Lau film Sausalito (actually filmed in the United States) and Wong Kar-wai's latest classic In the Mood for Love for which Maggie has received critical acclaim. Still, I don't think that this really means Maggie is back – she will likely still choose her projects very carefully and split her time between Hong Kong and other locales.

In a sense there are two Maggies out there on celluloid – the adorable happy as a magpie one from the 80's and the glorious more serious one from the 90's and I love them both. On occasion Maggie has spoken ill of her earlier efforts - understandable in the sense that her acting was so undeveloped – but she should realize just how much pleasure they give her fans. I have to say I do miss that exuberant crooked tooth grin at times – and sometimes I need to put on one of her early films and just take in some Magginess for a little while. It is a sure fire method to get over whatever ails you.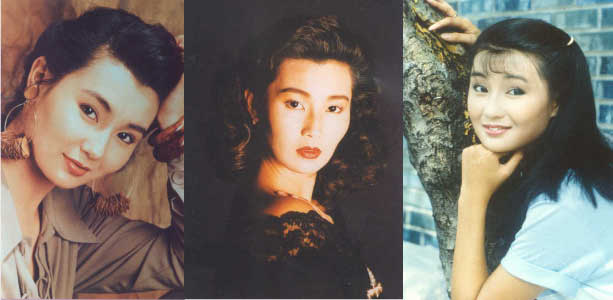 ---
Maggie Poon Mei-kei
This young actress has thus far appeared in only a few films - Spacked Out (Bean-Curd), Diamond Hill (May), Inner Senses (Leslie Cheung's character's first love) – but has shown some real talent.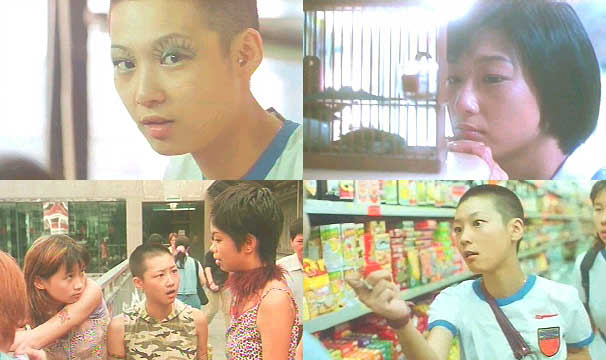 ---
Maggie Q/Maggie Quigley
Born 05/22/79 in Hawaii
This beautiful woman hit the HK runways in the late 90's and her intriguing looks - derived from her half Vietnamese and part Irish, Polish and French ancestry - made her an immediate hit. Maggie Q was soon being featured in nearly every magazine in town – picked up a hot actor boyfriend, Daniel Wu (now ex-boyfriend), and made her first film in 1999 (a small role in The Legendary Tai Fei).
In high school, she was a cross-country runner and received some athletic scholarship offers from universities but instead went to Japan to try her hand at modeling. She had little luck there and moved on to Taiwan. But again she had few job offers and decided to give HK her last shot. She was almost an immediate hit there with her modeling and soon was in a TV series. She has done a few others since. Her best role to date is in the ludicrous but quite enjoyable Naked Weapon in which she stars as a trained from childhood assassin who just wants to go good - her lap dance scene is worth the price of admission.
Her first starring role is in Model from Hell, but the film isn't exactly a world-beater, but Maggie still managed to look moderately good in it – not an easy thing if you are playing a two-headed monster! At least her performance was good enough for her to be slated to appear in Gen – Y Cops in 2001. Maggie appeared in an American financed film directed by Alfred Cheung called Manhattan Midnight and she revealed her two points in it! This generated a fair amount of publicity in Hong Kong. You can also spot her very briefly in Rush Hour II as the girl in the car that Chris Rock tries to flirt with. She also recently made the cover of Time Magazine in Asia - quite a feat - in an article on "Why Eurasians are the new face of Asia". In 2002 she took her acting to the stage in British playwright David Pinner's All Hallow's Eve in which she played a 16-year old! From accounts she did quite well.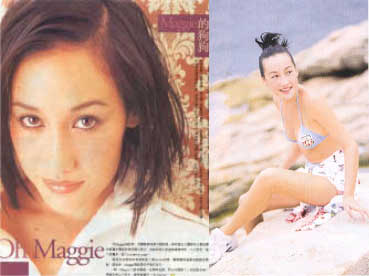 ---
Maggie Siu Mei-kei/Maggie Shaw
Born on 02/27/65 in HK
Maggie Siu recently received a lot more press than she ever wanted to. Her life became a three ring circus when it was discovered that Ekin Cheng was leaving her for fellow idol Gigi Leung. Maggie and Ekin had been together for seven years - pre idol Ekin - and this news did not sit well with HK audiences.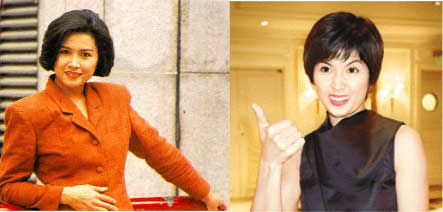 Maggie is not a big film star - but she is a very popular TV actress who has done the occasional film. Her TV career goes back to the mid-80s and she has been in one after another since then.

Some of her few film credits are Ghost for Sale (1989), the critically acclaimed 92 Legendary La Rose Noire, Shogun and Little Kitchen, Wrath of Silence (the lawyer), Roaring Wheels (2000), a very mysterious and intriguing character in The Longest Nite (the bar girl) and a member of the police patrol in PTU (2003). Two overlooked films of hers are Sting of the Scorpion (1992) and Murder Made to Order (1993) in which she plays a very tough cop and gives a searing performance.
I came across a nice Maggie Siu site in a search for information on her - Maggie Siu's Corner.
(Info provided by Caroline Chai)

---
Mai Kei
Thus fellow shows up in a lot of small roles - generally as a bit of a low life (e.g., the flasher whose penis gets utilized as a bookmark by Michelle Yeoh in Yes Madam!, one of a group of thugs in Double Fattiness) and in the 90s he acted with ATV.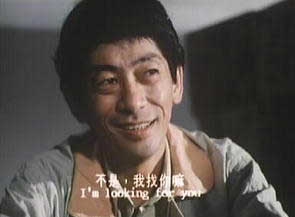 (Information provided by Sebastian Tse)

---
Mama Hung/Chin Tsi-ang
Born in 1909 in Shanghai
Though Chin Tsi-ang is largely known today because she is the grandmother of Sammo Hung, she has an amazing Hong Kong film background in her own right. When she was a baby, a fortuneteller told her parents that if she weren't brought up as a boy, she would have an early death. So she was allowed to participate in many activities that were usually open only to males – one of these being martial arts that she began practicing at the age of 8 – though initially she had to disguise herself as a boy.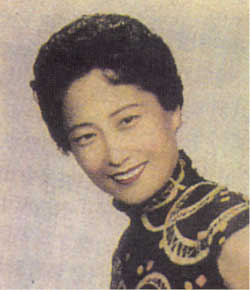 Living in Shanghai, she became familiar with the film industry and when producers were tinkering with the idea of making a fantasy film with a female martial artist, Chin Tsi-ang's name was brought up. Thus in 1925 – at the age of sixteen, Chin became the very first female martial artist in a film – The Lady Swordfighter of Jiangnan. This and following films (such as the White Swallow Swordswoman, The Flying Swallow) made her a star in Shanghai, but at the end of the 1930's she moved to Hong Kong where she and her husband (Hung Chung-ho) formed a film studio – The Sanxing Film Company. They focused on martial arts films and produced the very first Fong Sai-yuk film in 1938 called "The Adventures of Fong Sai-yuk". She continued acting for many years as well – and still somehow managed to find time to have five sons and two daughters.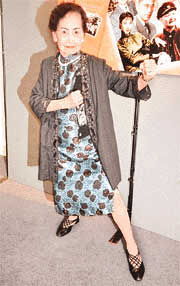 She and her husband ran their studio until the HK government requisitioned the land in 1963. Her husband also died in this same year. Though she basically retired from the film business at this time – she has continued making cameos right to the present. Among these were appearances in Ray Lui's gangster film To be Number One, she was the elderly maid in The Blade, the mean grandmother (in a fairly large role) in Midnight Whispers and most amazingly appears in the Wong Kar Wai film In the Mood for Love at the age of 90. One can only imagine where Sammo gets much of his toughness from!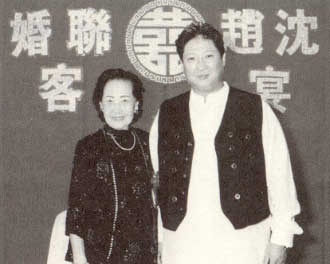 ---
Manfred Wong Man-jun
Born in 1957 in HK
This rotund funny looking fellow has had a number of small roles in various films over the years – often acting in a slightly perverted manner – so it was a major surprise to discover that he was Manfred Wong. Since 1990 Manfred has been one of the top producers in Hong Kong often working in conjunction with Andrew Lau. His films are often very commercial and also very popular. He also thankfully was the man who discovered and invited Hsu Chi to Hong Kong!
Manfred studied at St. Paul's Convent School and later majored in Communications at the Baptist College. He dropped out though and began writing TV scripts for RTV - and over a period of time got into the production side of things. In 1995 along with Andrew Lau and Wong Jing he formed the BOB Film Company.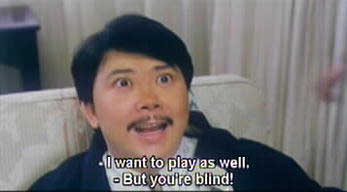 Some of his films are The Widow Warriors, his biggest success – the Young and Dangerous series, Street Angels, Feel 100%, Storm Riders, Portland Street Blues, My Loving Trouble 7, Legend of Speed, Those Were the Days, Duel and For Bad Boys Only among many others.
You can spot him in It's a Mad Mad Mad World II, Bless this House, Yuppie Fantasia, Ghostly Vixen, Erotic Ghost Story (the next door neighbor), She Starts the Fire, Golden Girls, Forbidden City Cop and many more.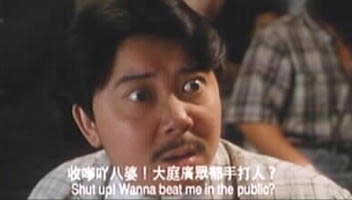 He owns a comic book store (King of Comics) in Tsimsatsui along with his partners – Hsu Chi, Kristy Yeung, Ekin, Wong Jing and Andrew Lau.
Sebastian Tse sent in the following information:
This fellow is the chameleon Manfred Wong. There is no need for me to talk about his career after the success of the Y&D series. Interestingly, he was nearly broke before 1995 thanks to his wife, who's been a middle-ranking administrator in Commercial Radio before climbing up as the Public Relations Officer of the company now. Manfred was responsible to some extent for Wong Kar Wai's Ashes Of Time as he was willing to put up the money to produce the Ashes Of Time Photo Book. I still remember back in the summer of 1994 when I came to his small office to get my pre-ordered photo book. I had a good conversation with this man. He's very talented and back in the mid-to-late '70s, Manfred Wong was a major writer for one of the most influential rock music magazines in HK, Music Week.
Lam Chiu Wing recently wrote in an on-line magazine and told a story about Manfred Wong and Charles Heung (major film producer with well-known ties to the triads). Heung summoned Manfred Wong to write a script and ordered him to stay in the hotel to complete the job, but the small guy was not that manageable and he left the hotel several times out of extreme boredom. So one day Charles Heung stormed into his room and started to talk to Manfred. He asked Manfred if he wanted to eat anything. Manfred said he wanted an apple. So Charles started to peel off the apple skin while talking Manfred into writing the script. Manfred was very tense and couldn't write anything. Charles then held up the apple to Manfred and left the room. Manfred looked at the apple and found that its body was cut into an irregular form. Later Manfred told Lam that this was the signal Mr. Heung had sent to him. Manfred Wong finally completed the script without leaving the room.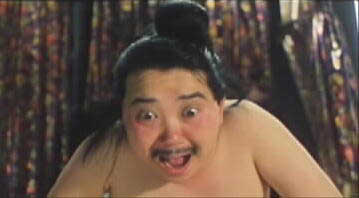 ---
Mang Hoi/Meng Hoi
Mang Hoi was another important member of Sammo Hung's stunt team during the 80's – and often worked with Jackie Chan and Yuen Biao in their films as well. Like most of that stunt group, he alternated between stunt work for other actors and appearing in front of the camera as a character. He did have a few major roles though in his career. With his cherubic face and small stature and seemingly good nature he has been very popular with HK film fans.

And like many of this group who worked with Jackie or Sammo or Yuen, he was a student at Madame Fan Fok-fa's Opera School and went on to stunt work before getting more sizable roles. One of his major roles was in the groundbreaking film Zu Warriors in which he plays Yi Chen, Yuen Biao's companion, in 1983. Another groundbreaking film that he had a large role in was Yes Madam (1985) in which he is one of the three friends (Asprin). Some of his other roles were in Heart of the Dragon, Millionaires Express, Pedicab Driver, Shanghai Shanghai (one of the acrobats), Gambling Ghost and My Cousin the Ghost.

Mang Hoi has done his share of action choreography as well (sometimes shared credit) – Royal Warriors, Righting Wrongs, Pedicab Driver, Zu Warriors, Yes Madam, She Shoots Straight and Deadful Melody. He seems to have retired from films for the most part by the early 90s though he did have a small part in Ah Kam (1996) and The Extra (1998).
His sister is female kung fu actress Kitty Meng Chui - a small site on her can be found here.
Yves Gendron also informs me of the following:
A very young Mang Hoi can be glimpsed in Bruce Lee's Enter the Dragon. He is the boy who is grabbing the rope that is securing the small boat where the brutish gweilo has been trapped on. Mang, also, actually won a Best Supporting Acting award for his part in Yes Madam. For a time he was the boyfriend of Cynthia Rothrock and directed part of her action vehicle Lady Reporter/Blonde Fury. He has made one movie as full time director, The Tantara back in 1991.

---
Margaret Lee Tin-long
This actress has been performing in films since the early 80's – appearing in films such as Carry on Police (1982), Centipede Horror (1982), Final Victory (Tsui Hark's character's wife), Tiger on the Beat II, Brave Young Girls (1990) and With or Without You. These days she is doing TV.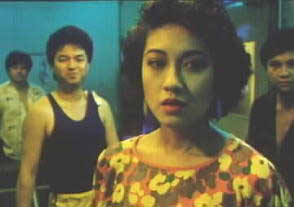 ---
Maria Cordero
In her many films Maria often comes across as a tough broad though often with a tender heart. The parts that this Filipino woman usually has are often not much more than extended cameos but her hefty size and unusual looks make her quite unforgettable. Some of her film appearances were in The Enigma of Love (Maggie Cheung's partner), Jail House Eros (one of the inmates), Sexy and Dangerous (one of the Mahjong players), Lost and Found (the mother of the invalid), Tiger on the Beat II, Street Angels and To Spy with Love (one of the members of the band).

Maria is primarily a singer – but not your typical Canto-pop styled music – but more like the blues – check out her nightclub song in City on Fire. She also has a radio talk show. Maria Cordero is owner of the popular Green Spot bar in Happy Valley.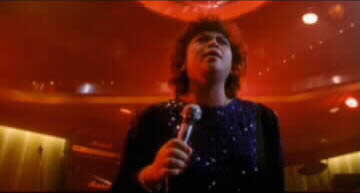 ---
Marianne Chan Miu-ying
Devil Woman (the psychologist), Sexy and Dangerous (one of the quartet of girls), Ebola Syndrome, Troublesome Night 4.

---
Mark Cheng Ho-nam
With his lean muscular build and chiseled jaw line, Cinema City attempted to make Mark into a leading man in the mid-80s with films like Cupid One (his debut in 1985), Abracadabra, Evil Cat, The Thirty Million (Dollar) Rush and Isle of Fantasy. He also got the main male role in what is often cited as perhaps the greatest film ever - Peking Opera Blues (financed by Cinema City) – as Brigitte Lin's contact in the revolutionary force. Even so, none of this really made him into the star that people expected. There is a glint of hardness – almost cruelty – in his eyes and his being a hero on the screen never took with the audiences.

By the 90's he was generally showing up in low budget "girls with guns films" and in many Cat. III films - more often than not cast as the villain. He does have some very good kung fu moves and has been called upon in many films to use them.

Some of his many other films are: Modern Love, Kickboxers Tears, Big Circle Blues, Raped by an Angel, The Imp, Peeping Tom, Hong Kong Gigolo, Chinese Torture Chamber II, Prostitute Killer, The Longest Nite. He also had bigger than usual (for him in the 1990s) parts in Young and Dangerous 5 (as a rival of Ekin Cheng's Chan Ho Nam named Szeto Ho Nam) and Love Generation, Hong Kong (as Brother Peace, Leon Lai's character's rival for the affections of Carina Lau).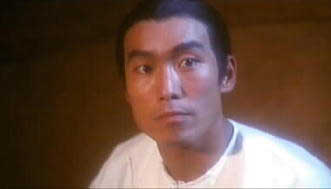 At one time in the 80s, he and Ann Bridgewater were an item, but he ended up marrying Yukari Oshima from 1991 to 1995. He has recently talked about wanting to retire to Malaysia (a la Charlie Yeung and Petrina Fung Bo Bo).

---
Mark Houghton
This beefy blonde British native appeared in a number of Hong Kong productions in the late 80's to mid-90s. Most of these were "Girls with Guns" films and he was always cast as a bad guy. Usually his parts were fairly small – fodder for the Chinese hero to beat up or kill. Some films in which he gets his butt eventually kicked are: Aces Go Places 5, Angel Enforcers, Angels Project, Cheetah on Fire, City Cops, Killer Angels, Mission of Justice, Outlaw Brothers, Thunder Mission, Angel Terminators, Love, Guns & Glass and Oh Yes Sir!
He was actually a student of Lau Kar Leung, which is what led to his movie roles. Learning Kung Fu with the master was probably his main occupation while staying in Hong Kong and he just did movies to be helpful. He also got to teach some hung gar moves to Yukari Oshima during the filming of Outlaw Brothers.
(Info provided by Yves Gendron)
Here is some more info on Mark that was provided by a reader:
"Mark Houghton still lives and works in HK. He was the first non-Chinese to be a member of the HK stunt man association. He speaks fluent Cantonese and has a production company with Eddie Maher. Mark is probably the toughest person I've ever trained with."

---
Mark Lui Chung-tak
Mark Lui looks to be a surprisingly young guy considering what a reputation he has already gained as a film composer. He is credited – often along with James Wong – for some classic film music beginning in the early 90s – Moon Warriors, Fong Sai Yuk, Green Snake, Eagles Shooting Heroes, Crime Story, My Father is a Hero and Lost and Found.

He also has a band, Dry, (which Stephen Fung was part of for a while) that is fairly popular – at one time back in the United Kingdom he had Karen Mok singing in it – and in the past couple of years he has begun appearing in films. Cause We are so Young in 1997 was his debut followed up with Love Generation Hong Kong (the young brother), Tricky King, X-mas Rave Fever (the fellow who wakes up wondering who he had been with the night before), I.Q. Dudettes and I Hate You So in 2000 (Kelly's dweeby boyfriend). In real life, he actually has written a number of songs for Kelly.
---
Mars/Chiang Wing-fat/Feng Shing
Born in 1954
In the 80's Mars became a fan favorite in Jackie Chan's stunt team and appeared in a number of his films – either acting or doing stunt work. While growing up, he was a student at the Peking Opera School run by Madame Fan Fok-fa where he practiced from 5 in the morning till 9 at night. As a child he showed up in many films – Monkey, Blue Skies and was one of the children in the King Hu classic Come Drink with Me (as were some of the 7 Little Fortunes).

After leaving the school, he earned a reputation as one of the better stuntmen in the business. In 1975 he appeared in another King Hu classic, The Valiant Ones (he is one of the pirates who duels Pai Ying). In the late 70s he started working with both Jackie and Sammo in many films – Knockabout, Dragon Lord, Winners and Sinners, Project A I and II, Police Story I & III, Naughty Boys (in which he has a much larger role than normal), Spooky Spooky, Inspector Wears Skirts II and many more.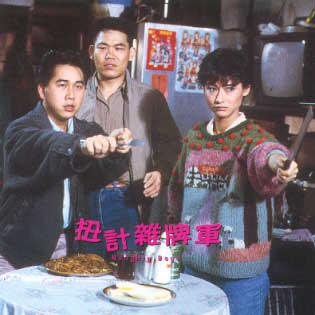 ---