---
Lai Yin San
Some of her films are: Burning Sensation (the demon), Iceman Cometh (the Princess), Stage Door Johnny (the object of desire), Though Shalt Not Swear (Chun, the friend with cancer).

---
Lam Ching-ying
Born in 1952, Died in 1997
As you explore HK film, there seems to one name that is always spoken about with awe, total respect and absolute fondness - and that person is Lam Ching-ying. His early death at the age of 45 was a sad departure of one of Hong Kong's more charismatic and exciting action stars.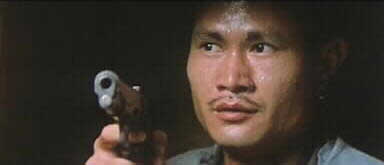 He studied at the Peking Opera school of Madame Fan Fok Fa. After learning the basic acrobatics skills, his short stature made him a natural in specializing in playing cross-dressing female parts with a falsetto voice a la "Farewell my Concubine". After a brief and probably fruitless stint on stage, he opted instead to become a stuntman at the age of seventeen, where he doubled many stars during this period - female ones especially. Having started at Shaw Brothers, he soon switched over to the new budding studio of Golden Harvest where his good friend Sammo Hung worked. They had known each other from the old Peking Opera days even though they were from different schools. Lam can be spotted in small parts or cameos on many if not most of Golden Harvest martial art oriented productions throughout the seventies: Bruce Lee's Big Boss and Fist of Fury, Back Alley Princess, The Skyhawk, Iron Fisted Monk, Knockabout. However, his real role was behind the camera as he soon graduated to assistant fight director and eventually was Sammo's right-hand man of his stunt-group. In a sense they formed an artistic partnership and Lam was an intregal part of Sammo's films for the decade of the 80's.

Lam Ching Ying's first opportunity to shine was as the fan wielding assassin in Yuen Woo Ping/Sammo Hung's collaborative effort The Magnificent Butcher, where he engages in a superb duel with Yuen Biao. Then came a supporting part in Close Encounters of the Spooky Kind as a ruthless and cool as ice constable. Then lightning struck when Sammo offered him the part of the Wing Chun master in what would become the ultimate kung fu comedy masterpiece, Prodigal Son. Originally Sammo intended the part for a famed opera actor but when the man's opium habit made him unsuitable he choose Lam instead. Usually martial art masters in movies were old, stern and dignified fellows but Sammo was aiming for something else. With his genuine expertise in Wing Chun and also his background in female transvestite roles, Lam suggested an effete even feminine quality that Sammo was looking for. The end result was a memorable scene stealing performance from Lam and the effective prototype of the cool but caring master that would become his staple characterization from now one. He did not win an acting award for this part but probably just as rewarding for him was that he won one for the fight choreography of the film that he had done with Sammo and Yuen Biao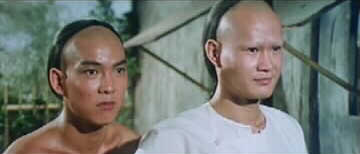 In the couple of years that followed, Lam continued playing both an in the front and a behind the scene role in Sammo's productions - The Dead and the Deadly, Winners and Sinners, Hocus Pocus. He was also one of the trainers that made Miss Malaysia 1983 Michelle Yeoh into a lethal female fighter for Yes Madam. Then lightning struck once again when Sammo offered him the role of a lifetime.

Sammo had been mixing kung fu with the supernatural in his films since Encounter of the Spooky Kind in 1981 and then The Dead and The Deadly in 1983 - but his most popular concoction was Mr. Vampire with Lam Ching-ying as a Taoist priest. As the honorable, respectful and capable Taoist priest, Lam hit a chord with the audiences and it is nearly impossible to think of a Taoist priest without the image of Lam Ching-ying coming to mind. Watching Lam in this role is a complete and utter pleasure – the stature, the dignity and the grace he gives to his character is a wonder. He was to play various versions of this character in a slew of films that followed. The many Mr. Vampire sequels of course, but also Magic Cop, Eternal Combat, Magical Vampire and countless others.
During this time he continued to be a ubiquitous and important presence in Sammo's films – Millionaire's
Express, Eastern Condor, Pedicab Driver, Slickers vs. Killers. In 1989 he had one of his better dramatic parts in Painted Faces as a near desperate Peking Opera performer turned stuntman going through a nervous breakdown. He remained faithful to Sammo until the big man decided to take some time-off in the early 90's.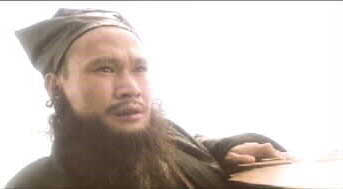 Lam made his directorial debut with Vampire vs. Vampire in 1989 then took a second shot at directing in 1994 with the Green Hornet. Outside of the wise Taoist role that made him famous and beloved he still made many other films. Two to check out are Pom Pom and Hot Hot and as the sensitive deaf mute assassin in Lovers Tears, a film he also produced. He also has a memorable and touching extended cameo -- along with Wu Ma -- in Swordsman (I). In the mid-nineties he finally brought his Taoist role to a TV serial and was about to do another when he was diagnosed as having liver cancer.
At one time married and the father of two, he was divorced by the time of his passing. Lam had started a romantic relationship though with one of his TV co-stars, the outlandish lady clown Yuen King Tan. He will be sorely missed.
(Thanks to Yves Gendron for most of the above)

---
Lam Chung
This character actor moved to HK from the Mainland in the 70's and later joined the HK Drama Conservatory. He has been in many films – more often than not cast as a rotten louse. Some films of his – Dream Lovers (friend of Brigitte's father), Profiles of Pleasure, Lethal Panther, Cash on Delivery (a sleazy lawyer), Angel, Bullet in the Head (the villain Leong), Bullet for Hire (the fellow who kills himself), The Killer (a victim), License to Steal (police supervisor) and A Fishy Story.

---
Lam Hung-yi
This lovely Taiwanese actress made an impression on me in her debut film – Temptation of Office Girls. Physically, she has been compared to Wu Chien-lien.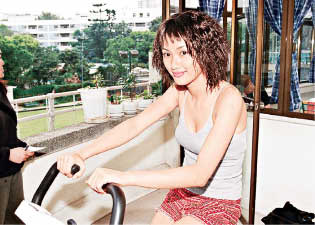 ---
Lam Kau Hei-ho
Born in 1913
One thing that has been rewarding for me in doing these profiles is often discovering unexpected backgrounds for some of the actors. This is certainly the case for this actor. I had come across him in a few films – as Moon Lee's grandfather in Nocturnal Demon and the grandfather in When Fortune Smiles – but other than enjoying his performances I never really gave him much thought. In Nocturnal Demon his portrayal as a blind man is absolutely hilarious.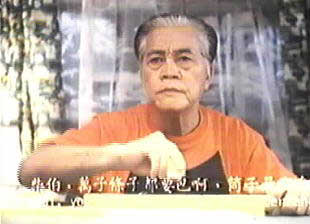 As it turns out, he had an incredible career and has appeared in hundreds of films. In 1950, his first year, he appeared in 19 films alone. Some of the titles to these early films have splendid names that make you dearly want to see them – Three Girl Musketeers, Battle Between Monkey and the Gold Spotted Leopard, Flying Swordsman Blood Battle at Zhou Village and many more of that type. He was one of Wong Fei-hung's assistants in many of the Kwan Tak-hing films of the 50's and 60's.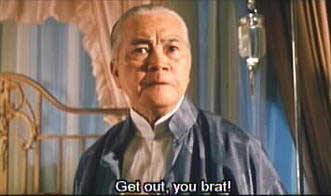 In the 1960's he established his own drama school and later became Sir Lam Kau Hei-ho. From the seventies on his acting production slowed down – though he still showed up from time to time in films such as Drunken Master, Her Fatal Ways 1 and 2, His Fatal Ways and the very recent Help!!! (2000) in which he plays the founder of the hospital who gets struck by lightning - twice!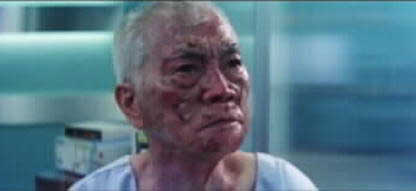 In "The Making of Martial Arts Films" he talks about the early days – "When I made The Burning of Pingyang City (1965) I had to leap down from 60 feet up. My most daring stunt was for director Koo Man-chung. I did it in one take. In one shot I fell through the tiles, from one set of tiles through to another set of tiles until I hit the ground. One shot! This startled the whole industry".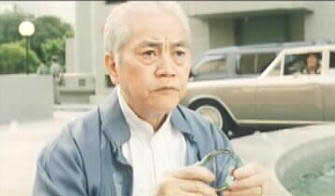 ---
Lam Mei-jing
Though I have so far only seen this actress in two films, I was very impressed with her in both of them – the dry cleaner that Francis Ng falls for in Bullets Over Summer and Anthony Wong's girlfriend in Ungrateful Tink.

---
Lam Suet
Lam Suet has become nearly everyone's favorite supporting actor over the past couple of years. Though likely never the stuff of a leading man with his blotchy skin, rotund physique, tiny eyes and moles, he is a brilliant character actor and a real pleasure to watch. He is almost chameleon like – taking on entirely different types of characters – and managing to often look very different in films.

It is his work for Johnnie To and Milkyway that has really brought Lam to the attention of audiences. He has been in Expect the Unexpected (the bumbling Mainland Chinese robber who gets caught and is fed - in the interrogation room - by Lau Ching-wan), A Hero Never Dies (one of Lau Ching Wan's men), his biggest role as the vile cop in Where a Good Man Goes, The Mission (the bodyguard who loves to eat sunflower seeds), Running Out of Time (the dimwitted gang member), The Longest Nite (as Wong Tin Lam's son), Needing You (one of Andy Lau's competitors within the company) and Help!!! (one of the hospital staff).

Outside of these Milkyway films, Lam has begun getting excellent roles in other films – a creepy Peter Lorre type figure in Resort Massacre, a nasty triad in Juliet in Love, an honorable robber in Blood Rules and the recent Roaring Wheels (2000). You can also spot him in an earlier film, The Story of Ricky, as one of the prisoners.
On the Mobius Board, Sebastian Tse had some good information to add regarding Lam:
In 1979, Lam Suet went to HK from Tianjian City in North China to inherit his grandpa's belongings. After spending his last dollar within a few months' time, Lam had to work in local factories for survival. He changed jobs often and stuck finally as a part-time carpenter.
The one responsible for introducing Lam into the movie circle was the legendary Lam Ching Ying. The two of them became great friends while playing English snooker. It was Lam Ching Ying who first brought Lam Suet into the movie industry as script supervisor. He also had numerous other jobs on the set before getting into acting. He can be seen in a number of very small roles before getting his big break under Johnny To.
And Christopher Fu adds the following on why his given name is Suet - "snow":
Lam Suet is named after his father's favourite novel, SEA OF FOREST, PLAIN OF SNOW. The title is a Chinese war novel written during the 1950s, set in his father's homeland in Manchuria about the adventures of the 203rd battalion against 'bandits'.

---
Lau Chi-wing
This actor has been in films since the 1970s – some of his better known titles are - She Shoots Straight (the superintendent), Criminal Hunter, Burning Ambition.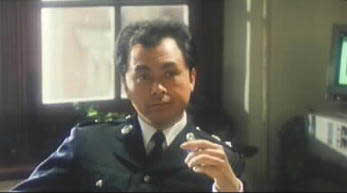 ---
Lau Ching-wan (Ching-wan translates to "blue-cloud")
Born 02/16/64 in Guangdong
In some mysterious manner and at some undeterminable point in the 90's Lau Ching-wan became HK's finest male actor and one of its most popular leading men. He had been striving away in TV and films since the early 80s but had never really made much of an impression and was considered by many to be too unattractive (a slightly pudgy face and a skin tone considered too dark - the latter of which gets referred to in some of his movies, e.g., It's a Wonderful Life) to ever become a leading man. But somewhere along the way, Lau continued learning his craft – but more importantly he magically gained charisma – buckets of it – and the face once considered ungainly instead now had character. Some actors have "it" right from the beginning, others grow into it – a maturing process that needs to take place – and this is clearly what happened with Lau.

At the prompting of his father, Lau joined the actors TVB studio at the age of 17 – and worked in TV for a number of years before he was able to make his screen debut in 1986 in With Silent Love. He continued over the next number of years plugging away in TV and modest films – but he had two big successes in TV – Police Cadet and The Great Man – that hinted at greater things to come.
The films he was in from the mid 80's to the early 90's are mainly forgettable – Sunrise, My Dear Son, Live Hard, The Roar of the Vietnamese, Angel Hunter, The Shootout – but in 1993 he finally started coming into his own – surprisingly to many people as a romantic lead. In the Derek Yee film C'est La Vie Mon Cherie he teamed up with Anita Yuen to make a hugely popular tear jerker (for which he received a HKFA nomination) and this led to him being teamed up with Anita in many films. They have wonderful chemistry together on screen and are a pleasure to watch – Anita's bubbly quirkiness is a perfect contrast to his more down to earth personality. Besides C'est La Vie Mon Cherie, they appeared together in It's a Wonderful Life (though not as romantic interests for each other), I've Got You Babe, Tears and Triumph, Tricky Business, Golden Girls and Tri-Star.

Now having secured his position as a leading man, Lau Ching-wan then moved on to become an action star. There were a few stars aligned correctly for this to happen – Chow Yun Fat leaving HK for the US created a vacuum that Lau was able to fill and secondly was the near death of the martial arts film and the emergence of the contemporary urban thriller. I don't think Lau could kick his way out of a paper bag, but his charismatic business like attitude was just right for these types of sleek, sophisticated films. In 1996 he appeared in Big Bullet as a tough fast thinking cop and showed that he could handle these types of roles. Over the next three years he appeared in a number of these gritty type films that were easily the best films being made in HK at the time. Lau was a favorite of Milkyway's Johnnie To even before To went on to form Milkyway, and was to appear in many of his films (E.g., Needing You and Lifeline).

Lau's filmography for the last few years of the century are an amazing series of films – Beyond Hypothermia, Lifeline, Too Many Ways Too Be No. 1, Full Alert, The Longest Nite, Expect the Unexpected, A Hero Never Dies, Where a Good Man Goes, Running Out of Time and The Victim. Not only are these a series of astonishingly good films, but Lau is brilliant and very different in all of them. Compare his killer cowboy character in A Hero Never Dies to the frightening bald headed psycho in The Longest Nite to the hapless triad member in Too Many Ways to the tightly wound police inspector in Full Alert to the relaxed genial detective sergeant in Expect the Unexpected. It's a brilliant accomplishment.
He is married to actress Amy Kwok who co-starred as his wife in The Victim.

---
Lau Kar Leung/ Liu Chia Liang
During the Wuxia/kung fu period of the late 60's to the early 80's, there are really two directors with mass appeal that clearly dominated the period - Chang Cheh and Lau Kar Leung. To a large degree these two men created, sustained and drove this film genre over these years. Chang Cheh began it in the late 60s with his Jimmy Wang Yu swordplay films and he then later directed Ti Lung, David Chiang, Alexander Fu Sheng and the five Deadly Venoms in many of the kung fu classics of the 70s. From the mid 70s on though, it was Lau -- with a series of brilliant and innovative films -- who dominated the kung fu genre. Also, if you dig a little deeper, you discover that it was actually Lau who did much of the action choreography for Chang. One could thus theorize that perhaps Lau was the most influential innovator and filmmaker in HK over all these years.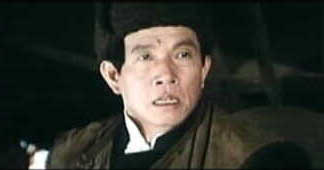 He was born sometime between 1934 and 1937 (the year varies from source to source) and he was immediately thrust into the world of martial arts. His father, Lau Cham, was a martial artist whose sifu, Lam Sai-wing, had been a student of the real as well as legendary Wong Fei-hung. Lam Sai-wing had learned the Hung Fist from Wong and had passed it on to Lau Cham who then passed it on to his son Lau Kar Leung. Lau began studying martial arts at the age of seven at his father's kwoon and by his early teens he had entered the film industry. His father had also been persuaded earlier to enter the film business and performed in many of the Wong Fei-hung serial films in which he played the character of his own sifu. Over many years Lau Kar Leung honed his skills as a stuntman and supporting actor and worked his way up to the position of action choreographer.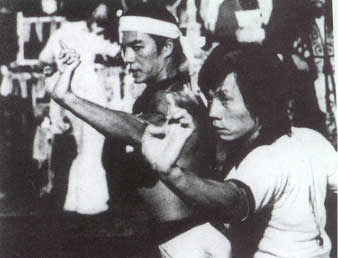 In 1963 Lau was to team up with Peking opera trained performer Tong Kai to do the action choreography for South Dragon, North Phoenix. The two of them were so successful that they were to collaborate often as action directors during the 1960's and many of the classic action films of that decade had their names attached to it. The pair worked well together with Tong Kai specializing in action scenes with big crowds, while Lau handled the smaller one on one fights. A very influential film that they choreographed was The Jade Bow (produced by Great Wall) that along with Come Drink with Me helped usher in the "new style" wuxia films of the 60's. They were then pulled into the Shaw Brothers studio to work with Chang Cheh and they did the choreography for many of his ground breaking films(E.g., The One- Armed Swordsman and The Boxer from Shantung). At the same time their services were used for other films - many of the female action films starring Connie Po Chan and Josephine Siao were choreographed by this team. Their choreography revolutionized HK film. It was intricate, powerful, violent, authentic, beautifully tailored to the individuals and unlike anything that had come before it.
By 1974, nearly a decade worth of wuxia/kung-fu feverish effort had finally caught up with Chang Cheh and he appeared to have reached a state of creative burn-out. It was Lau who then suggested to Chang that he make films centered around the Shaolin mythos and it's legendary heroes. Lau also felt that rendering the fight choreography in true authentic fashion would revitalize the genre. Heroes Two, Men From the Monastery, Shaolin Martial Art, Five Shaolin Masters and Disciples of Shaolin were the films that resulted from this new thinking. They also revealed the incredible talent of Fu Sheng, the first "comedian" of modern kung fu movies, and recast kung fu movie making away from the Wang Yu/Bruce Lee lone avengers mold. This Shaolin kung fu sub-genre gave some much needed focus to a filmic genre that had been in disarray after the death of Bruce Lee.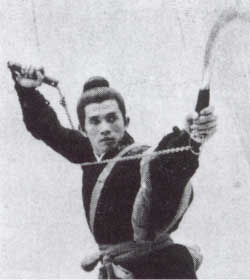 Finally in 1975, after a falling out between Chang and Lau, Lau directed his first film - Spiritual Boxer. From the start, it was clear that Lau was going to go in a different direction from Chang Cheh. His films were less machismo than Chang's. He often utilized comedy (Spiritual Boxer being the first kung fu comedy), had strong roles for women (first using Shaw Brother actress Lily Li and then his own protégé Kara Hui Ying Hung), focused on themes of community, relationships (sifu/student, husband/wife) and inner enlightenment. Lau felt that previous kung fu films too predictably ended in a final blood bath and thought that perhaps the ending could be less violent and more instructive. His films still had plenty of incredibly choreographed action scenes - some of it mindbogglingly intricate and clever - but often death was not the final result.
As a martial art master and a direct linear descendant of Wong Fei-hung, Lau knew better than anyone that martial-arts was life affirming and not a tool of death and destruction like the way it had been depicted for a decade in the movies. He wanted to do movies with an agenda to promote "true" Chinese martial art and to reveal and teach about it's many not so obvious facets. Such a didactic approach is most apparent in his Heroes of the East (better know in the West as Shaolin vs Ninja) a martial arts and culture clash between the Chinese and Japanese fighting arts, but almost all his films have in one way or another such dimensions to them.
Some of his classic films - often starring his adopted brother Lau Kar Fai (Gordon Lui) – were Challenge of the Masters, 36th Chamber of Shaolin, Executioners from Shaolin, Shaolin vs Ninja, Dirty Ho, My Young Auntie, The Lady is the Boss, Legendary Weapons of China and Martial Club.
For a couple of years, Lau was incredibly successful, his films were the top grossing kung fu productions of the year, and he got recognized as the one authentic author of the genre by film critics and scholar alike. However, when the kung fu action/comedy of Sammo Hung, Yuen Woo Ping and Jackie Chan exploded onto the scene, Lau lost much of his popular momentum and his films began to seem out of date. His films might have been the richest and most exquisite kung fu productions ever made but they were now getting outshone by the fresh, impertinent, naughty and acrobatic action delivered by a new generation of younger players who -- ironically enough -- could trace many of their ideas directly to Lau's own original one(s).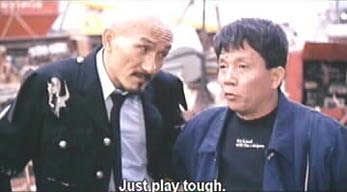 By the early eighties, this new generation shifted away from kung fu comedy to contemporary stunt-oriented comedy/action films, leaving Lau the sole kung fu movie maker of real note. But it was a losing cause. Audiences were finally tiring of these types of films and their attention had shifted to the contemporary stunt-oriented works of Sammo Hung and Jackie Chan. Lau's last kung fu hurrah -- one of his greatest films -- was 8 Diagram Pole Fighter in 1984.
Lau did direct a few more films after this - Jet Li in Martial Arts of Shaolin, Tiger on the Beat I & II, Aces Go Places V, but all except the first Tiger on the Beat ended up being box-office disappointments. Lau also tried to come-up with a project of his own that included a Wong Fei-hung movie with him in the lead as well as a One Armed Swordsman remake that would have starred up and coming action performer Donnie Yen. But in the mind of many his time had clearly passed and the industry was only ready to offer him supporting character roles, usually martial arts masters of course. In one such part however, he definitively proved that he had still the "right stuff" at least physically. The impromptu duel between him and star/director Sammo Hung showcased in Pedicab Driver was a memorable clash that ended-up with five foot tall, fifty something Lau trashing big man Sammo in a pole duel described as the greatest of it's kind ever captured on film
In 1994, he began directing Drunken Master II starring Jackie Chan but there were major disagreements between them about the style of the choreography. Jackie felt that Lau was being too old school - and Lau either left the project or was fired (though he is still credited as director) though he did go on to direct a rival Drunken Master III, but that was considered a major failure. Drunken Master II is of course considered a classic – and there is always much discussion about who is more responsible for this – Jackie or Lau. . One clearly senses that the story came more from Lau – the importance of, and method of depicting, the relationships between father and son, mother and son, husband and wife are very much in the tradition of Lau's earlier work. The fact too of a woman – Anita Mui – having such a large, spirited part is likely Lau's doing – as Jackie is fairly well known for not giving women large roles in his films other than as the helpless damsel in distress. Compare the Anita here to that who also was in Jackie's Rumble in the Bronx.
Despite the major drawbacks his career suffered since the early eighties, his imprint on Hong Kong film is enormous. He was the very first action choreographer to ever rise to the director position paving the way for the new generation of kung fu film makers such as Sammo,Yuen Woo Ping and Jackie Chan. His films, his ideas and his legacy have inspired and influenced every action director that has followed him. In a sense he salvaged the kung fu genre from the "chop socky" mediocre quagmire of the mid seventies giving it a new lease on live and making it into a valid, dynamic genre. This legacy is unfortunately not fully recognized by the Western viewing public.
Lau appeared in a number of films as well - his kung fu was wonderful - as the part he plays in Drunken Master II (at the age of 57 no less!) shows. Some other films that he can be seen in are Legendary Weapons of China, The Lady is the Boss, 8 Diagram Pole Fighter, Evil Cat, The Thirty Million Dollar Rush, Pedicab Driver, New Kids in Town and Drunken Master III.
Recently, Lau was afflicted by a bout of cancer that he seems to have totally recovered from. He married late in life he now enjoys a happy retirement with his young wife and two small daughters. He still receives occasional acting or directing offers but is probably soured by his bad experience on Drunken Master II and III and he express no interest unless he has complete control of the project.
(Aided and abetted in a major way from Yves Gendron)

---
Lau Kar Wing
Lau Kar Wing is the brother of Lau Kar Leung and though his work is certainly over shadowed by his brother's accomplishments he has had a very respectable career in acting, choreography and directing. Like his brother he began as a stuntman and had some small action roles. He too appeared in a number of the Wong Fei-hung films - and like his brother was employed by the Shaw Brothers to do some action choreography for Chang Cheh and others up until the mid-seventies. His most notable work of all is the action seen in King Boxer (aka: Five Fingers of Death) the very first kung fu picture ever distributed to the western world at large.
Although he remained a regular player in his brother's films after that, he quit Shaw Brothers and went out on his own. In 1976 he had his first leading part in Karl Maka's The Good, the Bad and the Loser, the very first real kung fu parody, playing what would become his regular stock character of a crafty wise-guy. The following year he decided to follow in his brother and Maka's footsteps and directed a kung fu spoof, He Has Nothing But Kung-fu.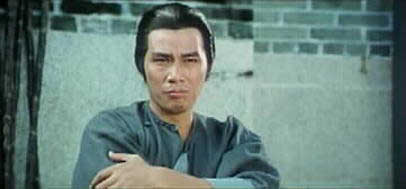 Shortly afterwards in association with both Mak Kar and Sammo Hung, he founded Gar Bor, which produced Dirty Tiger, Crazy Frog, His Name is Nobody, and the Odd Couple – and starred in all three and directed the third. Sammo also used him in Warrior Two and Knockabout (where he played a memorably vicious white haired kung fu master who beats the hell out of Sammo and Yuen Biao in the finale). Finally, he also founded the Lau Brothers Company which produced Dirty Kung-Fu and Fist and Guts, two self directed efforts whose fight choreography was partly done by Lau Kar Leung.
Short and unremarkable looking, Lau Kar Wing doesn't appear to be the action performer or the martial arts master that he really is. He is however easily as good as his two siblings in the martial arts as he proved in both the aforementioned Knockabout and in the finale of Legendary Weapons of China. In this latter film during a breathless fifteen minutes duel with his elder brother, Leung proficiently handled no less than a dozen different martial arts weapons.
All these movies made Lau a significant force in the then emerging kung fu comedy genre, but after the Gar Bor dissolution in 1979 his career seemed to stagnate while both Maka and Sammo rose to a dominant position in the film industry. He continued to work in his brother's movies and then rekindled his association with Sammo Hung following the Shaw Brothers closure. He worked as a bit player and assistant action choreographer from My Lucky Star up until Millionaires Express for Sammo.
Meanwhile he continued his activities as an action choreographer and also regularly did some film directing. His directorial efforts in the eighties include Till Death Do We Scare (1982), Those Merry Souls, and Scared Stiff. His best work was the wily caper Treasure Hunters that saw kung fu comedian Fu Sheng finally in a fully-fledged kung fu comedy. Then in 1990 there was a reunion of sorts with Lau, Sammo and Maka collaborating on Skinny Dragon and Fatty Dragon.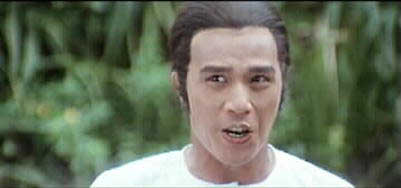 Some of his other action directing credits are Armour of God, Prison on Fire, Just Heroes and Once Upon a Time in China. He seemed to have dropped out of the film scene in the early 90's only to oddly reappear as an actor in a few recent films like Fist Power (2000) and a few others.
(Written up by Yves Gendron)

---
Lau Kong
Lau has appeared in films over the decades of the 70s', 80s and early 90s. He was one of Roy Chiao's men in the King Hu film The Valiant Ones in 1975, Cherie Chung's village boyfriend in Wild Search, a cop in a myriad of films from In the Line of Duty 5 to City on Fire. A few other films in which he can be seen are Moment of Romance, It's a Drink, It's a Bomb, Royal Tramp I and Prince of Temple Street.

---
Lau Shun
Lau Shun always fascinates me on the screen with his wonderfully dramatic facial expressions. It took me a while to realize who he was as he often looks very different from film to film and connect up his many various roles. He was a well known Peking Opera star in the Mainland and didn't come to HK until the mid-80s – just in time to appear in a number of Tsui Hark's fantasy classics. He was the eunuch in Chinese Ghost Story II, the eunuch in Swordsman (1), Zen in Swordsman II, the good sifu in Tai Chi Master, Asia in The East is Red (in disguise at the beginning) and Cha in Dragon Inn.

He has been in a load of other films too – some being Dragon from Russia (the Yakuza), Painted Skin, The Lovers, Love in the Time of Twilight, Dragon Town Story (the coffin maker), Tai Chi II, Hail the Judge (the eunuch), License to Steal (the father of the three girls), Shanghai Grand (Uncle Lau the housekeeper) and Peace Hotel (the blindman).

(Information provided by James Chang)

---