---
Kelvin Wong-siu
Another not at all bad looking actor who still ends up playing people you're supposed to boo rather than cheer for. The evil mastermind in Jet Li's High Risk (1995) has played an assortment of bad guys in his career. Some of his other roles were in Casino Raiders II, Police Story III, Moon Warriors, Runaway Blues and Best of Best (1994).

---
Ken Choi Fung-wah
In the film The Odd One Dies, Ken plays the drunkard that Carman Lee had been in love with. In the 80's he was a famous idol singer and DJ – and appeared in a few other films – Lover's Blades, Eclipse and Merry-Go-Round. He was in some sort of scandal involving Leslie Cheung that along with his real life-drinking problem brought his career to a halt.

(Information provided from Sebastian Tse)

---
Ken Lo Wai-kwong
Born on 03/17/58
Watching Ken Lo's astonishing legwork in the big screen release of Drunken Master II was a revelation – a cosmic thunderbolt - the man has more charisma in his legs than most actors do in their entire bodies! This role and his ferocious fight against Jackie thrust Ken into near legendary status – but it almost didn't happen. Initially, Jackie had another actor lined up for the final fight – but he wasn't able to cut it – and so Ken was brought in. The fight – perhaps the best one on one fight in HK film – took four months to film – but it is worth every minute and every bruise that the two participants must have received.

Born in Cambodia, his family fled from there to Thailand when he was fifteen. In Thailand he began taking up a bit of kickboxing from time to time, but it wasn't until he moved to HK as a young man that he took up this sport seriously. Initially, Ken was suppose to move to France but ended up staying in Hong Kong. He was able to win the Kickboxing Championship in a short period of time and then retired immediately afterwards. His first film was Tsui Hark's Working Class in which he has a kick boxing match with Sam Hui. After retiring, he was working as a bouncer in a club when Danny Lee asked him if he would be interested in some film work. Ken appeared in Lee's film Law Enforcer (1986), but he had his big break while hanging out during the filming of Naughty Boys. Jackie Chan – who was producing the film – noticed Ken on the set and asked him if he wanted to be Jackie's bodyguard. Hmmm? Travel, beautiful women and good food – not a bad gig and Ken took it.
Jackie also employed him in a number of his films – and Ken was to appear in over 15 Jackie Chan films (acting or producing) – sometimes in very small roles but occasionally in larger ones. Some of these are – Project A II, Miracles, Armour of God II, City Hunter, Police Story III and Gorgeous.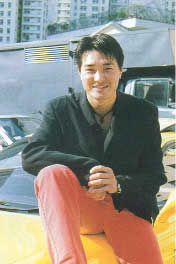 Lo wasn't working strictly for Jackie though and made a number of other appearances – almost always cast as a bad guy. A few of these are Deadly Dream Women, Kickboxer's Tears, Cheetah on Fire, Circus Kids, Naked Killer, My Father is a Hero, Red Zone (where he actually plays the good guy for a change) and Mahjong Dragon. For the most part Lo has been used in films for his physical skills and much too rarely for his good looks and presence. As a wife of a friend said after seeing Drunken Master II – "I'm in love – that's a real man" – and she wasn't talking about Jackie!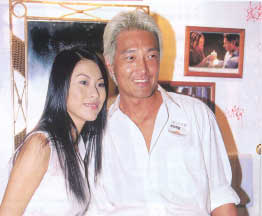 ---
Ken Wong Hop-hey
Slow Fade, My Loving Trouble Seven, Sunshine Cops, Dark Rose and Money Laundry.

---
Kenix Kwok Ho-ying
Born 11/27/70
Kenix is more known as a TV actress than a film one – but she has appeared in: Her Name is Cat (Michael Wong's wife), Troublesome Night, Raped by an Angel III (Alex Fong's wife) and Casino (1998).

---
Kenneth Chan Kai-taal
In the mid-90s, this actor was cast in many films as a pompous or slightly nerdy yuppie character. Some of his films are Why Wild Girls, Call Girls 92, Cohabitation, Oh My Three Guys and Satin Steel.
Kenneth Chan is better known these days as the public face of a hair-replacement company! (thanks to Pete for this bit of info)

---
Kenneth Tsang Kong
This taciturn and often grim looking actor has been appearing in films since the 1950s – and was in a number of the Wong Fei-hung series during the 1960s (playing Leung Foon) – but is best known to Western audiences for his parts in some of the late 1980s and early 1990s John Woo films – A Better Tomorrow I and II, The Killer (Danny Lee's assistant) and Once a Thief (the main bad guy).

Kenneth has of course shown up in loads of films – sometimes nearly unrecognizable, including such as white haired and mustachioed General Tsao (Brigitte Lin's father) in Peking Opera Blues – and more often than not he is a villain in the film as in Police Story III, Bare Footed Kid, Angel Terminators, Princess Madam and Blacksheep Affair. There is something about the set of his mouth that can make him look very mean and nasty when he wants to appear that way. He also seems to have perfected that maniacal laugh that seems to be the clear mark of real evil -- as well as dangerous insanity -- in certain HK movies!

He didn't begin as an actor. In fact he went to high school in Texas and later received a degree in architecture from the University of California. He returned afterwards in the early 60's to apply his skills in Hong Kong but felt bored by the work. His sister Jeanette Lin Tsui was a huge film star at the time and through her Kenneth had a number of connections in the industry and was soon on his way to a lengthy career. As of late he has appeared in a number of Hollywood films - The Replacement Killers (the main bad guy), he additionally appeared as the head judge who sentences Bai Ling's character and her lover to be beaten up and killed in Anna and the King, Rush Hour II and he was the Korean general in the Bond film, Die Another Day.
---
Kenny Bee
In a career that has lasted from the 70' right up till the present, Kenny's enduring popularity is due in part to his ability to appear in many different types of films and be good in all of them. He has shown a light comedic touch, is believable in his action roles and can bring a soulful dramatic presence when he has to. Although he is not the most classically handsome of men, he is solid looking enough. What with his possessing an alternately easy going charm and caring aura, it is not difficult to see how Kenny Bee become one of the top male romantic leads in the 1980s.

He began though as a member of the very popular music group – The Wynners – that also included Alan Tam and Anthony Chan - and used this as did Tam and Chan as a springboard into film. In 1976 he appeared with another popular singer Chelsia Chan in the melodramatic weepie, Chelsia My Love, and it was one of his first films as the romantic lead. In 1980 he was in the Ann Hui classic Spooky Bunch, but it was the 1984 Tsui Hark-directed Shanghai Blues in which Kenny teams up with Sylvia Chang and Sally Yeh in a delirious concoction of a love story that cemented his reputation.

During the 80s many other top notch films followed, including Millionaires Express (as the bounty hunter), 100 Ways to Murder Your Wife (the man who appeared on screen as Anita Mui's hen-pecked -- and seeking a stop to it -- husband also directed and composed the music for this comedy which really is far less mysogynistic than its title may make it seem to be) and the emotion drenched My Heart is that Eternal Rose (in which the picture of his blood splattered face is one of the searing images of HK film). He finished the decade off with the heart felt romance A Fishy Story with Maggie Cheung (and directed by his old band mate, Anthony Chan) and plunged immediately into the 90s.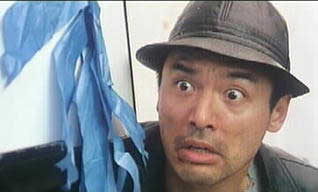 Though his output slowed a bit in this decade, he still has to his credit – Saviour of the Soul (Andy's rival for Anita Mui's love), Mary from Beijing (with Gong Li), Fist of Fury, Moon Warriors, The Eagle Shooting Heroes (one of the few of that film's stars who did not appear in Ashes of Time), Rose Rose I Love You and a terrific performance in The Chinese Feast as the alcoholic chef. He still makes the occasional appearance in "get together" concerts with the Wynners and recently appeared in Healing Hearts (2000) with Tony Leung Chiu-wai and Michelle Reis.
Kenny Bee was in the papers recently (2003) due to declaring bankruptcy. This was attributed to his financially ruinous relationship with profligate socialite Teresa Cheung Siu-wai. (Thanks to Pete for this info)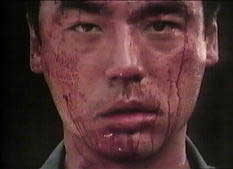 ---
Kent Cheng Jak-si
Born 05/22/51
This unmistakable actor has graced HK audiences with his portly looks since the 1970's and is considered by many to be one of HK's finest actors. In 1976 he began his acting career in television and was cast in HK's first soap opera – Hotel. His film debut came three years later in Money Trip and he was quickly on his way to a fine film career.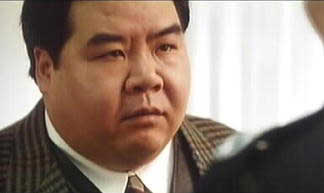 In his film roles, Kent can either be the jovial fat guy in many comedies, menacingly evil as in To Be Number One or Crime Story or simply give a splendid dramatic performance. He has won the Best Actor award two times – Why Me in 1985 and The Log in 1996 – and the two performances could not be further apart – one as a retarded adult and the other as a veteran cop near the end of his rope.
Many other of his films are worth catching – Run and Kill, He Lives By Night, The Good the Bad and the Beauty, Spooky Family, Sex and Zen (the surgeon!), Powerful Four and of course in Once Upon a Time in China he played Lam Sai-wing a.k.a. Butcher Wing (he skipped the next two OUATIC films but returned for IV and V - and also portrayed the character in a TV series). A few years back he suffered from a heart attack and though recovered he has been taking it pretty easy. He plans on returning to films as soon as he can.

He has also directed a few films – mainly in the 80's/early 90's – Why Me, Heartbeat 100, United We Stand, Fortune Code, Dragon in Jail and Lethal Contact.
---