---
Jaime Luk Kim-ming
This is another actor whose often-loutish behavior in films would be very misleading as to his off screen talents. He has had generally small roles either as a thug or a dim-witted fellow. Some films that he has shown up in are Perfect Match, Escape from Brothel, Call Girl 92, Friday Gigolo, 3 Days of a Blind Girl (the policeman), Why Wild Girls (Ivy Leung's brother) and The Extra (porn director). Jaime though is also a fine director and some of his director credits are Love with the Perfect Stranger, Guests in the House (a terrifically sweet ghost story), Four Loves, What a Small World, Robotrix and Case of the Cold Fish.

---
Jan Lam Hoi-fung
Entertainment seems to be a way of life for this family – Jan's brother is actor Jerry Lam (who also sometimes get credited as Lamb) – and Jan is married to popular singer Cass Phang Ling. His entrée into the entertainment world was as the comedic partner to Eric Kot in the duo Soft and Hard Core Kids. They had a popular radio show and did some Chinese rapping before they went into films.
They appeared together in many films before doing separate projects. At least in his film appearances Jan seems much more palatable than Eric is – more subtle and restrained. Some of his films that he has made away from Kot are Black Rose, Love is Not a Game, but a Joke and Teaching Sucks. A movie in which he had a small but rather amusing role is Mary from Beijing. He has also directed a short film – Out of the Blur – that received a fair amount of critical praise.
---
Jan Lau Kam-ling/Jay Lau
Tom, Dick and Hairy (1993 - Little Tony's fiancee, Days of Tomorrow (Ling), Candlelight's Woman (1995), Blind Romance (1996), The Midnight Train of Oriental, The Magic Crane (Lady Jade Flute) and Yueng Yuet Lau Story (1999).

---
Jane Chung Chan
Born 01/29/79
This nymphet like actress raised more than temperatures with her performance in the 1997 film The Fruit is Swelling. In this film a young child wishes she could be an adult – and bingo she is – in the very luscious form of Jane. The movie was somewhat controversial in that there is a lot of sexuality and nudity – and in theory since Jane is playing a young girl it comes vaguely close to crossing into the territory of pedophilia fantasy.
She is Taiwanese and not surprisingly was discovered by Wong Jing. Some of her other films so far are Sex and Zen III, Haunted Karaoke and Raped by an Angel II.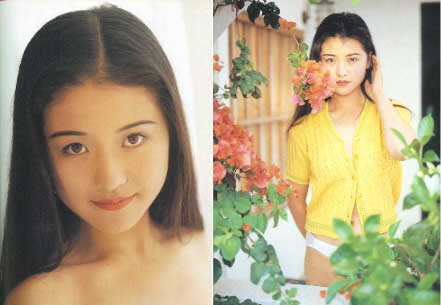 ---
Jason Chu Wing-tong
He always seemed a bit of an odd man (Banana Skin) out in the Young and Dangerous series – looking more like a yuppie university student than a hip boyz n the triad type. He states this in an interview in the HK Mail "My character is a triad, but he's always a good guy. Perhaps because I just don't have the looks to be a bad guy. It's too easy to get typecast in Hong Kong films, they just give you a character they think you look suitable for."
He has actually had classical dance training and graduated from the Academy of Performing Arts. He spent three years with the Hong Kong Dance Company before leaving and putting together a band with future Y&Ders Jordan Chan and Michael Tse in 1992 called Earth, Wind and Sea. The group broke up in 1996. Though he was in a number of the Y&D films (and, like a few others, played more than one character over the course of that series), he tended to fall into the background. He had bigger roles in Growing Up, IC Kills, Storm Riders, and Game with No Rule.

---
Jaymee Ong
It didn't take this Chinese-Australian actress long to garner an army of admirers. She came to HK to model – doesn't speak Chinese as far as I can tell – and made a music video with Aaron Kwok that wowed the viewers. A small part in Gen X Cops as a bad girl turned good and a much larger role in X-mas Rave Fever was all it took for her to become a "name to look out for".
Whether she can act a lick is still questionable but with a very sexy Australian accent and a face that can stop you in your tracks she is well on her way to possible stardom.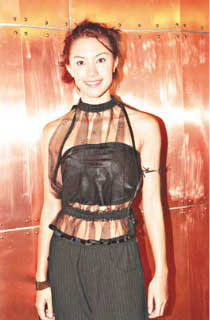 ---
Jean Wong/Wang Ching-ying
After a few intriguing roles – Snow's concubine in The East is Red, Dr Yang's assistant in Iron Monkey (not the boy as she has often been misidentified - who is in fact played by a girl) and some roles in a few other films – Once Upon a time in China IV and V – seems to have dropped off of the cinematic map.

It is a shame because these small parts definitely made you want to see more of this Taiwanese born actress.

The recent release of Iron Monkey in the United States has of course brought her back to some prominance and she has apparently returned to film with a solid role in Dark War (2001).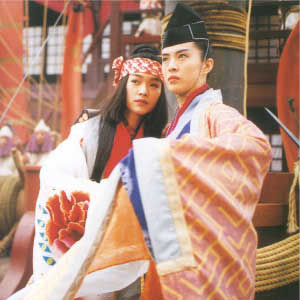 ---
Jeanette Lin Tsui/Lam Chui/Lin Cui
1934 - 1995
Jeanette was born in Shanghai but came with her family to Hong Kong in 1949 where she studied at St. Stephen's College. At the age of 17 she joined Liberty Film.
Jeanette Lin became one of the most famous of the Mandarin actresses in Hong Kong during the 1950's and 1960's appearing in all sorts of different kinds of films - from tear jerkers to James Bond rip-offs. Her debut film in 1954 Sweet Seventeen was a big success and her performance in Our Sister Hedy (1957) made her a star. Some of her other film titles are The Golden Buddha, Crimson Rose, Dark Daughter, Blundering Woman Detective and Sister Long Legs. Her nickname was "The Student's Sweetheart". From the late 1950s to her last film in 1968 (No Time for Love), she worked almost exclusively for Cathay/MP & GI.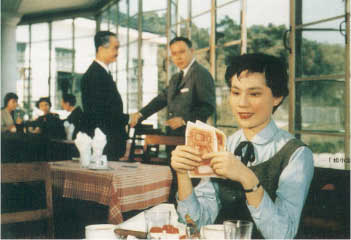 She married director Qin Jan in 1959 - but the marriage did not work out. She had a scandalous affair with Jimmy Wang Yu and her husband divorced her - and then later committed suicide. In 1969 she married Wang Yu - and also pretty much retired from the film business at the same time. Her marriage to Wang Yu also fell apart under a cloud of charges of wife beating and lesbianism. In 1976, shortly after her divorce with Wang Yu, she both wrote and directed a movie called Divorce Hong-Kong Style that seems to have an autobiographical aspect to it.
Their daughter is the terrific singer and occasional actress Linda Wang. In 1989 Jeanette made a brief return to film to appear in a remake of Our Sister Hedy - now playing the mother - that is called Four Loves. Then in 1990 she was in an American production called Iron and Silk that takes place in the Mainland. She migrated to the United States in 1977 and opened a restaurant. She died of asthma in Taiwan in 1995.
By the way, actor Kenneth Tsang is her brother.
(Information provided by Yves Gendron)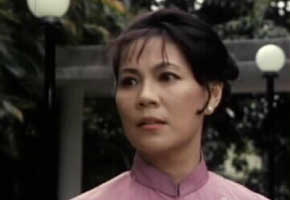 ---
Jeff Falcon
Yet another gwielo villain who showed up in a number of HK films. He looks very good as a martial artist and has earned quite a name for himself. Though almost always killed in the end, he had some very good fights in The Inspector Wears Skirts, Lethal Contact, Blonde Fury, Way of the Lady Boxers, Burning Ambition, Operation Pink Squad, Oh, Yes Sir and Outlaw Brothers. The only non-HK credit I could find for him was in the 1998 film that he wrote and acted in Six String Samurai which I have seen widely diverging opinions on.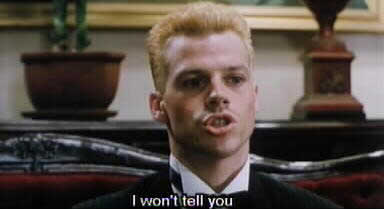 ---
Jennifer Chen Ming-chen
According to an item I read, this actress was living in Taiwan and wanted to get into show business. So she put her picture up in the window of a photo shop where she was working in hopes that she would be discovered. She was and went on to a modest singing and acting career. She is very appealing in Rock N' Roll Cop (1994) as Anthony Wong's friend and also showed up in Black Panther Warrior and Thou Shalt Not Swear (the main female character).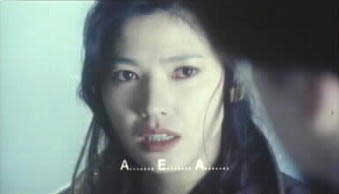 ---
Jenny Tseng Yan Lei
I came across this actress recently in the Alan Tang/Chow Yun Fat film Flaming Brothers and was intrigued by her for reasons that I am not sure of. She seemed to be a singer - and though not really attractive, she had a zest about her that I enjoyed. When I looked into it, I was surprised to find out that in fact she was a hell of a singer and had been extremely popular since the 70's. In fact, she has had a very interesting life.

She got into acting at the age of 17 in a TV show in Taiwan and within a year had made her first album. She was immediately a hit - and in 1972 she sang the theme song to five different films. In 1973 she appeared in her first film - Life in Danger. Not too long afterwards, she was introduced to martial arts star - Fu Sheng - by Ti Lung and they were married in 1976. She then appeared in a number of kung fu films - Chinatown Kid (works in the laundry), Bloody Avengers, Demon Fists of Kung Fu, New Shaolin Boxers and Heaven and Hell.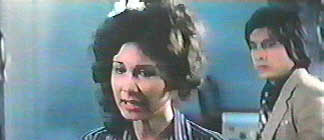 Fu Sheng, of course, died tragically in a car crash in 1983 - and since then she has focused primarily on her music. A few other non-martial arts films that she has been in are I Do, Lost Generation and Private Lift. She is still performing today and lives in San Francisco. She has collaborated with the song writing duo of James Wong and Joseph Koo for many years.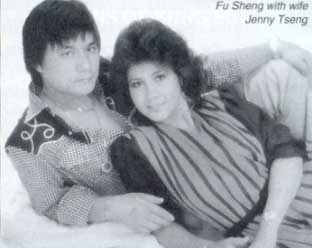 ---
Jerry Lamb/Lam Hiu-fung
This is the heavier brother. Though not particularly good looking, his film career has become quite successful and he seems to be very popular in HK. Catching the tailwind of the Ekin Cheng phenomenon certainly didn't hurt. He has appeared with Ekin in most of the Young and Dangerous series, The Legend of Speed and A Man Called Hero.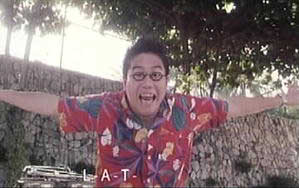 Some of his non-Ekin films are The Log (one of his bigger roles), Streets of Fury, Growing Up, Best of the Best, Those Were the Days (the Y&D spin-off that focused on Jordan Chan's character), and a segment in the horror trilogy Midnight Zone. He can also be seen in as one of Sam and Auntie's assistants in He's a Woman, She's a Man.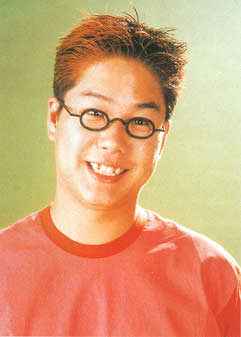 ---
Jessica Hester Hsuan/Suen Huen
As Aaron Kwok's assistant in And I Hate You So, you had to wonder why he didn't fall in love with her rather than for Kelly Chan. She is lovely in a non-flashy way and though her main success has been at TVB - she has appeared in a handful of films from 1995 on.

In 1995 she was in 1:a.m. and followed up with roles in Mr. Mumble, Hero, Haunted Hunter and Masked Prosecutor (1999). She received an award at TVB for being one of it's "Favorite Actresses".
Caroline Chai sent me some information on Jessica:
Jessica Hsuen was the Files of Justice series & has a smaller but good role in SOH (She was good in both.) She usually plays strong female characters... lots of professional roles (business woman, lawyer etc.) However, she has played pathetic, weak characters before... most notably as mentally weak Suet in Warm Heart Cold Blood. She was also funny as the messy, rough, tomboyish beggar girl in the period comedy Witness for the Prosecution... and funny as the miserly but good-hearted Meizhen in the modern day comedy Dreams Come True. She's also a university graduate... engineering degree from the University of London I believe. I am not sure where she was born but she emigrated with her family to England when she was 13 or 14 (I think.) Signed with TVB in 1992 and has been with them ever since.

---
Jet Li/Li Lin-jie
Born 04/26/63 in Beijing
Watching Jet Li in motion is pure exhilaration – his combination of strength, speed, control and grace should rank up there as one of the wonders of the world. Jet Li has led a most remarkable and to some degree a charmed life. From wushu champion at an early age to movie star while still a teenager to the momentous films of the 90s' to Hollywood and then to top it off his marriage to the beautiful Nina Li Chi. It is almost storybook – but like all lives there have been plenty of bumps, hard work and bruises along the way.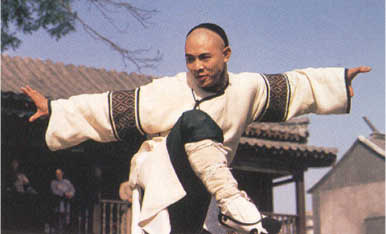 While still in primary school, Jet put on an exhibition one day against a school bully by leaping onto a desk and inadvertently displaying some skills that were to take him a long ways. A teacher noticed this and had Jet transferred to the Peking Amateur Sports school for wushi training at the age of eight. Or so the story goes.
Training was exhausting – studying in the daytime and training in martial arts at night. His mother (his father had died when Jet was 2) wanted him to stop, but Jet continued on becoming obsessed with the martial arts and trained even harder. At the age of 11 he was chosen as a delegate of the Peking wushu team and was able to participate in the National Wushu Championship. In an incredible display of dexterity and ability, Jet won the awards for boxing, swordplay, spear play, routine boxing, Pu swordsplay and duel practice. After these honors he gave demonstrations abroad – even performing for Nixon at the White House.
A story of this visit was relayed to me by James Chang.
In 1975,when Jet was sent abroad to perform martial arts in front of President Nixon, he was addressed by the president personally. "Son, your kung fu is brilliant. Do you want to be a bodyguard, protecting your beloved leaders , such as Chairman Mao and Premier Zhou?' Nixon asked. Jet's answer was a typical Chinese model answer – "No, I don't want to protect just a few people, I want to protect the entire nation of China." Then, Henry Kissinger smiled and said, "If you really want to protect your country, knowing how to fight is not enough, instead , you need to learn how to be a diplomat !".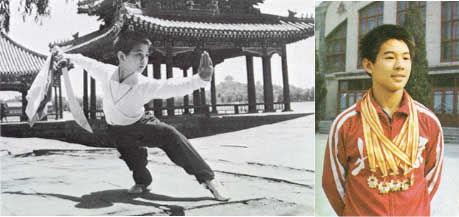 Over the next four years Jet was to again win the all-around championship at the National Wushu Tournament. So when the Hong Kong Chuen Yuen Film Company was looking for a Mainland star to be in their new film about the Shaolin Temple it was natural that Jet Li would be a prime candidate. Initially though, he was almost rejected for being too short! The film took a few years to film and is simply gorgeous with breathtaking shots of the Chinese Mainland and some splendid displays of martial arts prowess not only from Jet but many other Mainland wushu stars as well. The film was a large hit and it was soon followed up by two more films (Kids from Shaolin and Martial Arts of Shaolin) in what has come to be called The Shaolin Trilogy.
By the time that Martial Arts was finished in 1986 the cinematic landscape had changed. The Shaolin Trilogy was very traditional kung fu filmmaking – but by 1986 it was clear that traditional kung fu films were no longer popular. So Jet had to set his sights towards a new direction. His choice was an odd one. He decided to direct himself in Born to Defense – quite possibly his worst film (and not just in terms of the bad English title either). It takes place right after WWII and projects a dreadful ugly caricature of the American servicemen. The film feels very bigoted and the action though intense is more brutal than enjoyable. Apparently, there were numerous production problems and it was not a good experience for Jet. He has never directed since (though he has tried his hand at (co-)producing). .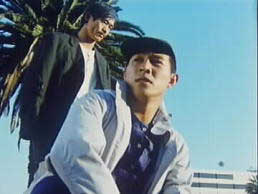 Really at a loss now with what to do with his career – HK was dominated by Jackie and company along with the heroic bloodshed films – and how to fit in, Jet instead left for the United States. During his two year stay in America Jet made two films – Dragon Fight (in which he met Nina Li) and The Master. Dragon Fight which also stars Stephen Chow and Dick Wei is a straightforward low budget action film that is rather enjoyable while The Master is a bit of a mess. In fact The Master wasn't released until after Jet had become a star. The Master may not be much to get excited about – a few good action scenes with Jet and Yuen Wah – but what is important is that it was the first collaboration between Jet Li and director Tsui Hark. Even more so than Jet, this seems like a very strange choice for Tsui to have made – for whatever reason the American college-educated auteur just can't make good films in America.

As poorly as The Master was perceived to be, Tsui Hark at least took from it knowledge of what skills Jet had and what sort of an actor he was. He only needed the right project to better showcase these talents. With Once Upon a Time in China in 1990 this was accomplished. The period kung fu film was brought back with a blast and a difference. Under Hark's direction it was deliriously fast moving, very wire enhanced and a visual feast. Jet Li made a wonderful Wong Fei-hung – a true folk hero who had been characterized many times before – stern, dignified, kindly, reserved all mixed with his trademark boyish charm – and prolific martial arts abilities. The film was very popular and brought on a resurgence of kung fu period films. Many old school kung fu fans hated these films as they were as dependent on the skills of the wire men as on the skills of the actors – but many more loved this exciting innovative style.

Hitting his stride, Jet made a series of films in the early 90's that have classic written all over them – two more in the OUATIC series, Swordsman II and Fong Sai Yuk. He had a falling out with Hark though and left the OUATIC series (only returning for part VI) and started working with the prolific producer Wong Jing. Wong Jing was best known for his randy comedies or Cat III films (Naked Killer), but he was always one to jump on a bandwagon going by. The films that Jet Li made with Wong are entertaining but far less serious than his others were. Last Hero in China, Kung Fu Cult Master, New Legend of Shaolin and High Risk had large and frenetic action along with lots of Wong Jing humor.

In these years Jet also worked with respected directors Yuen Woo-ping (Tai Chi Master), Corey Yuen Kwai (Bodyguard from Beijing and My Father is a Hero) and Gordan Chan (the fabulous Fist of Legend). Once again though period kung fu films were over played and Jet's entrance into contemporary action (Bodyguard, My Father and High Risk) met with mixed results at the box office. Again Jet was at a career crossroads – he tried sci-fi (Black Mask), Indiana Jones (Dr Wai) and comedy (The Hitman) but none of these did particularly well either. At the same time, Jet was being hindered by injuries to his legs and rumors swirled that he was having to rely more and more on stunt doubles to do his work. With HK film in the doldrums and his popularity ebbing, it seemed an appropriate time to turn once more to America.

Though his role as a bad guy (the first time Jet had ever played one) was small it was intense and dynamic and people who went to see Lethal Weapon 4 often came out asking "who was that Chinese guy?" It created a good buzz for Jet and he actually was able to beat Jackie to starring in a Hollywood film as the main male lead and without having to be paired off with an American. Romeo Must Die was reasonably fun and did quite OK at the box office. It also seems to have brought him other offers (including one with Luc Besson).
Jet has evinced no interest whatsoever in returning to HK to make films and in an odd way I am not sure I blame him. The sorts of good films being made in HK today just don't fit Jet's film image. I can't see him in a Milkyway film and would hate to see him doing films like Body Weapon and A Blacksheep Affair that Chiu Man Cheuk (who played Wong Fei Hung in Once Upon a Time in China IV and V) has made. I never thought I would say it, but Hollywood may be the best place for Jet right now.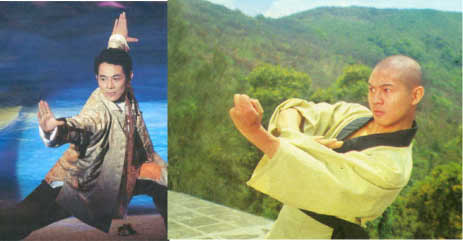 ---