---
Idy Chan Yuk-lin
Born on 03/25/60

This attractive actress was not in many films but she was in some good ones from the early 80s to the early 90s - On the Run (Yuen Biao's unfortunate wife), Casino Raiders (the woman Alan Tam falls for), I am Sorry (a.k.a. Her Beautiful Life Lies), Kawashima Yoshiko, Crazy Companies, Stage Door Johnny and Sisters of the World Unite.

She is the ex-girlfriend of Chow Yun Fat - even before Chow's first marriage with Yu An An. It is believed that Chow's one and only lover was Idy Chan, but Chow's mother refused to accept her (somewhat like Stephen Chiau's mother with Athena Chu Yan) and Chow's subservience finally led to the breakup of the relationship. For still mysterious reasons, Chow and Yu then announced their marriage in less than a year and then divorced after some months.
Idy Chan's most recent news has been her romantic relationship with an ex-TVB singer/actor, Louis Castro. Louis announced in public last year that he had been in love with Idy Chan for many years and now they are dating as lovers.Idy Chan's movie career was not spectacular, unlike her TV-drama performance, esp. the long serialized TV-drama with Andy Lau, The Eagle Lovers (a rough translation only but this work should be coming out on VCD very soon). There's still the consensus that her role as the Little Dragon Sister is still unsurpassed by later performing stars.
(Information written up and provided by Sebastian Tse)

---
Irene Tsu
As I often find in HK films, many of the older actors in small roles had very interesting careers in the film industry. As best as I know Irene Tsu was only in two HK films - but they were great ones - Comrades: Almost a Love Story in 1996 and Golden Chicken in 2002. In this film she plays Leon Lai's aunt who dreams about her date with William Holden many years previously and hopes that he will come back for her some day. It's a nice role and well played. Oddly, I was watching an episode of I Spy (an American TV show from the 1960s) and I came across this very attractive woman (the episode takes place in HK) and I was curious whether she had been a HK film star during that period. As it turns out, she is Chinese-American and had a nice career in Hollywood (or as good as an Asian actress was allowed back then . . . and perhaps still now).
Born in Shanghai in 1943, her family moved first to Taiwan and then to New York City where she grew up. She later won Miss Chinatown San Francisco in 1961 and this led to a small role in Flower Drum Song. Afterwards she obtained a number of roles in films calling for an Asian beauty - Under the Yum Yum Tree, How to Stuff a Wild Bikini, The Sword of Ali Baba, The Green Berets and many more. She also had a number of television appearances - Perry Mason, The Man from U.N.CL.E., Voyage to the Bottom of the Sea, My Three Sons, Hawaii Five-O and one of my favorite shows, The Rockford Files. She is still occassionally working today.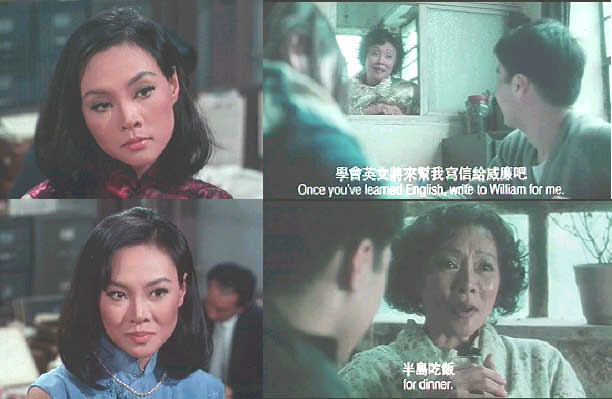 ---
Irene Wan Pik-ha
Born in HK on 07/30/66
This sweet faced actress was at one time one of the top teenage actresses in HK in appealing to the youth market. At the age of fifteen she made her debut in a film called interestingly enough Lonely Fifteen (1982) – only to be followed up with Happy Sixteen! Over the next ten years she was in films such as Everlasting Love, Love Unto Wastes, Caper, Rouge, Tiger Cage, The Wild Ones, Fatal Vacation and Circus Kids.

She shocked HK audiences in 1996 by appearing in a racy film called All of a Sudden in which she showed a good deal of herself to the camera. She just recently married a Taiwanese businessman.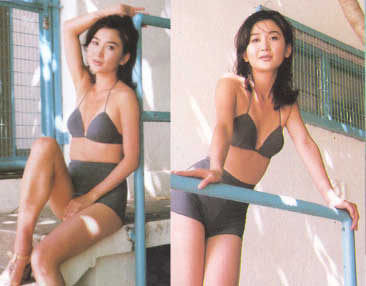 ---
Isabelle Chow Wang
This stunning actress (she's the ex-Miss Asia, an ATV counterpart to TVB's Miss Hong Kong) has switched between lurid appearances in Cat III films such as Sex and Zen (where she enjoyed playing with a whip), Girls from China, Hot Desire and Snake Beauty and other rather silly films such as The Big Deal, The Nocturnal Demon and Lover of the Swindler.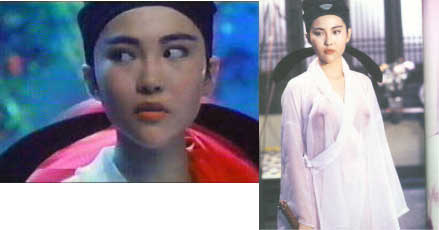 ---
Ivy Leung Si-man
This is another very cute actress who brings a lot of gusto and energy to her generally spunky characters. She had a nice solid career between 1992 and 1997 appearing in some entertaining if not necessarily classic films like Modern Girls, Why Wild Girls, Once Upon a Time in Triad Society II, Bloody Friday, Devil's Women, Wedding Days and Legal Innocence. Recently, she changed her name from Si-man to Po-wai and told the press that since then she has had better luck in real estate and men!

---
Ivy Ling Po/Ling Bo
Born on November 16, 1939 in Xiamen (Amoy),China
Ivy is one of the most famous actresses in Chinese cinema and during the 1960's she was in a series of films that are considered classics – Lady General Hua Mulan, Love Eternal, Three Smiles, Twin Swords, The Burning of Red Lotus Temple and Duel for Gold. Though thought of today (by Western audiences) to some degree for her action films, she was an all around actress – most famous in her day for her Chinese Opera films in which she generally played a male.

If what I have read (in Oriental Magazine I think) is correct, her life was as interesting as her film career. After she was born in wartime China in 1939, her parents found it necessary to give her away for adoption. In 1950 after the Chinese Civil War was over, her adoptive parents came to HK and within four years Ivy appeared in her first film – Love of Young People.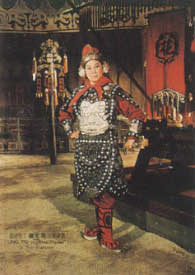 After a few more films in the 50s, her parents forced her into a marriage with a wealthy older man – but it soon fell apart. Initially, she appeared in films that were made in the Amoy dialect and she was known as Sio Kwan. She made over 60 films in this dialect, but by the early 60's this cinema was quickly declining and she switched to Cantonese films. This didn't last long though as she was picked up by the Shaw Brothers and soon became a huge star in Mandarin films - particularly in the genre of huangmei ("yellow plum") opera style. She later married another well known actor – Chin Han (not the Chin Han from the 1970s Brigitte Lin films) – and though she was basically retired by 1971 she still made a few more appearances – Dream of the Red Chamber (1978), Imperious Princess (1980) and Golden Swallow (1987).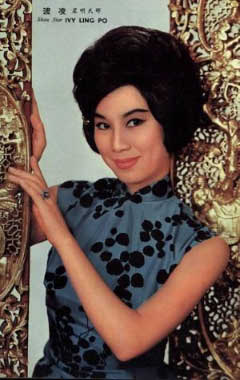 ---