---
Ha Chi Chun/Ha Chi Jan
This actress has appeared in quite a few of the Girls with Guns films – though generally only in a small role and always it seems as a villainess. She is extremely impressive though with the dark intensity that she brings to her action roles. Her most famous role was actually out of the Girls with Guns genre when she appeared as one of the Cambodian freedom fighters in Eastern Condors. She was a former HK model – but never quite made it in the film industry.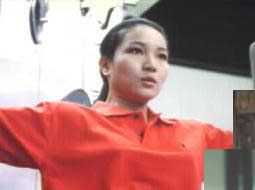 Some other films in which she has made often deadly appearances are Widow Warriors, Angel's Enforcer, Angels Mission, Brave Young Girls, Final Run, Jail House Eros (the ghost) and Women's Prison. A very different role was as the next door neighbor in Erotic Ghost Story!
(Info provided by Sebastian Tse)

---
Ha Ping
Born in 1931
This very respected veteran actress has been performing in films since the 1950's and has probably been in hundreds of films playing everything from mothers to madams. She is still acting today and was in the 1999 hit Legend of Speed. Just a very few of her films that may be familiar to some: To Live, Summer Snow, Queen of Temple Street, Call Girl 92, Once Upon a Time in Triad Society II, Young and Dangerous, Killing Me Tenderly, Lucky Stars Go Places and Evil Cat.

Ha Ping's stage name (real name Lo Siu-ping) equates to "Hepburn" which was due to the huge popularity of Audrey Hepburn when Ha Ping's debut was made in 1956.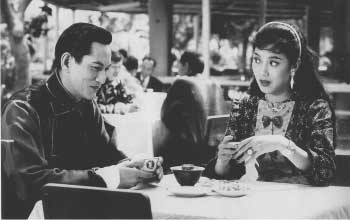 From the 1961 film "House of Kam Topples"
---
Ha Yu
Ha Yu was a famous TVB actor in the 70's and 80s until he immigrated to Canada in the early 90's. Like many of these émigrés, he later returned to HK and once again began acting at TVB. From time to time he also was involved in films – Fame of Chess (1977), The Fun, the Luck and the Tycoon (Sylvia's brother) and In the Heat of the Sun.
(Info provided by Sebastian Tse)
---
Hao Li-jen
He was an a lot of the old Shaw films along with Golden Harvest flicks. He also played the Bruce's Dad in Enter the Dragon (the guy who informed him that his sister died). He also appears in some of the King Hu films and The Warlord - usually in small parts.
(Info provided by Silver Fox)

---
Hau Woon-ling
This elderly actress has all of a sudden been showing up in a number of films - she was the broccoli ghost in 2002, a ghost again in My Left Eye Sees Ghosts, a mahjong player in Fat Choi Spirit, New Blood (Mrs. Chan), Truth or Dare: 6th Floor Rear Flat and was in Let's Sing Along (one of the people that Anita Mui practices staring at on the street). I am curious to know if she has been in the movies for a long time.
---
Helen Law Lan
Another veteran actress (her earliest HKMDB entry is A Woman of Many Husbands (Part 2) from 1939), Law Lan, has been acting since she was hired at sixteen years old as an extra but is best known to today's audiences for her scads of appearances in the horror flicks of the nineties. She has been in hundreds of films over her career – a character actress more than a leading lady. It was only in 1961 that she finally became a contract actor, signing to then movie tycoon, Wong Chak Hon, and his company. She entered into TVB in 1971 after the temporary demise of Cantonese movies in the early 1970s. An interview with Law Lan & a complete filmography (in Chinese) of Law Lan can be found in Joe Ma's official HongKongMovie.Com.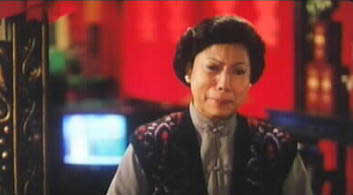 In the 90s this devoted Catholic found herself in constant demand to be in horror films. A face that can switch from motherly to ghoulish at a moment's notice was what many directors were looking for and she became the matriarch of the HK horror film and a favorite of many. A horror film without Law Lan just didn't seem right.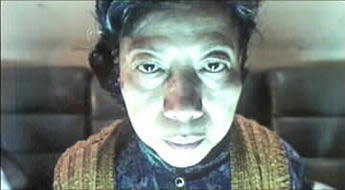 Some of these horror films are: July 13th, 2 a.m., Midnight Zone, 24 Hour Ghost Story, Haunted Mansion, Raped by an Angel 5, The Mirror, Horoscope I and many of the Troublesome Night films.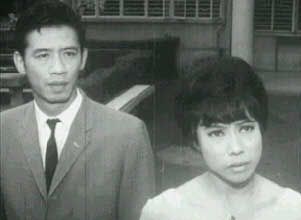 She is a fine actress – as evidenced in her turn as a slightly dotty older woman in Bullets Over Summer that garnered her a HKFA Best Actress Award in 1999. She can also be seen in a recurring dotty older woman role (as Chan Ho Nam's grandmother) in some of the Y&D series of movies.
(Info provided by Sebastian Tse)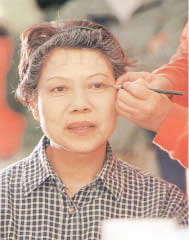 ---
Helen Ma Hoi Lun
Helen Ma is best known for her portrayals as a swordwoman in two classic films – the 1969 Heads for Sale and the 1971 Deaf Mute Heroine. She was also one of the lethal bar maids in The Fate of Lee Khan, made a cameo in the classic Back Alley Princess, The Secret of the Dirk, Love in a Fallen City, Bloody Fist, Diary of a Lady Killer, Cave of the Silken Web (one of the witches), The Millionaire Chase – but in all has a fairly small filmography.

Interestingly, she has credits for the 1992 Royal Tramp and the 1990 Hong Kong Gigolo.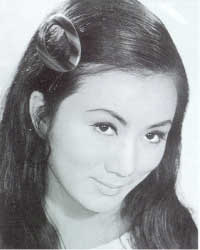 ---
Henry Fong Ping
In recent years, this accomplished actor is best known to modern audiences as an often sneering bad guy in a number of triad films. He was one of the two rotten triad bosses in A Hero Never Dies. But his career goes back to the 60's when he was a very well known actor with the leftist inclined production company Phoenix. Some of his other recent roles were in Double Tap, Cheap Killers, Wedding Days, Lost and Found (Kelly Chan's father), Rose, Dragon Fight and A Taste of Killing and Romance.
He is also an occasional producer – Xiu Xiu (which he also directed), Casino, Full Moon in New York, Because of Lies and Rumble Ages.
(Info provided by Sebastian Tse)

---
Ho Wai Lung
This fellow pops up in a few 80's films - generally a bit of a lech - Bachelor's Swan Song. He is now a play director. He is also the head of several theatre groups. I got some of his details in Chinese but I see if I can find some in English. He was also an adviser of Government's committee of developing the local arts activities.

(Written up by Andrew)

---
Hilary Tsui Ho-ying
Hilary took a Secretarial Training course after graduating from high school, but in half a year found herself employed in a model company, and was soon cast in Andy Lau's music video "Thank You For Your Love". Using this connection she was contracted to Team Work Production House Limited.
She made an auspicious debut in the 1993 film Days of Tomorrow playing a teenager searching for answers about her father. Since then she has become a solid supporting actress in films and TV and on occasion the lead actress. She has also been the long time girlfriend of singer/actor Eason Chan. Some of her roles have been in Mad Stylist (serial killer), Victory (one of the sisters), Passion Unbound (Carrie Ng's sister), 2:00 a.m., one of the Wonder Seven and Lost and Found (Kelly's friend).
(Thanks to Cissi for information)

---
Hsu Chi/Shu Qi/Lin Li Hui
Born on 04/16/76
Though I like to think of Hsu Chi's story as a sort of fairy tale – Cinderella on celluloid – others may admittedly think of her story as pure horror! Hsu generates a lot of emotion – either positive (generally from the male population) or extremely negative (a mixture of both the sexes).

Let's talk about the fairy tale first. Brought up in Taiwan, she apparently wanted to be a model but proved too short for that and so she took her remarkably beautiful face and petite but well-rounded figure to a photographer and published a nude photo book at the age of 18. Her pictures from this and a few other photo sessions are now some of the most popular on the Internet. She also made a number of nude videos that keep popping up in my DVD store.

She has a lovely body, but what really sets her apart from thousands of other women who have bared their body is her remarkably entrancing face. It simply pulls you in like zero gravity; the high forehead, the almost too full lips, the charming dimples and the warm as pecan pie eyes are a movable feast – and she uses these features to produce a myriad of nearly non-stop expressions in her acting. In fact, Hsu Chi is a compendium of expressions - her face is a moving travelogue in itself - where it will take you who knows - it is like watching a Grand Prix race of constantly moving pieces - never knowing what is coming next - car crash or a sublime moment.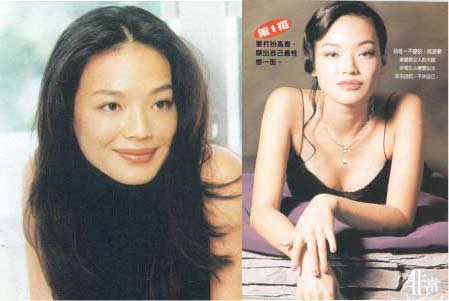 She was discovered by Hong Kong film producer Manfred Wong and invited to come try her luck in HK. Without any experience and unable to speak Cantonese, Hsu Chi waded into the turbulent waters of HK film. With her previous exposure, it was a natural that she would initially turn to Cat. III films. Her first film was Sex and Zen II in 1996 – a fairly classy sex romp co-starring Loletta Lee and Tsui Kam Kong. Next was a small step up – Street Angels – in which she again displayed her body but it also gave her a couple of nice little scenes. And then still in the same year she was invited into a Derek Yee film (Viva Erotica) where she had to basically portray someone similar to herself – a soft core porn actress from Taiwan. Again this film called for nudity on her part – but she has some very effective dramatic scenes and lo and behold she won the Best Supporting Actress Award.

Broadly speaking, HK actresses fall into two types – those who are willing to do nude scenes and Cat III films and those who are not. The main commercially popular actresses – Maggie, Carina, Brigitte, Anita – would never do nudity. It would have been a career killer. Even some of the more provocative actresses like Chingmy and Carrie Ng have never appeared fully nude in their films. Once an actress has been labeled as Cat III material, it is extremely rare for them to be able to cross over to the mainstream films. Veronica Yip had some success, Loletta Lee went from mainstream to Cat III and then back to mainstream – but no one has accomplished what Hsu Chi set out to do. Not only was she determined to cross into the mainstream arena – she was going to become the squeakiest, cleanest actress in the business.

With the Best Supporting Actress Award in her possession, Hsu Chi went completely legit and mainstream in 1997 – appearing often as an innocent ingenue in films such as Love Amoeba Style, L O V E . . . Love, My Dad is a Jerk and Love is not a Game, but a Joke. Her popularity skyrocketed with movie fans and she was also in great demand by producers and directors. Because of this, she was able to pick her roles carefully and try and navigate her career through the often bumpy and disastrous shoals of bad HK films. Even if every film she was in was not a classic by any means, they were all high profile and had top production quality.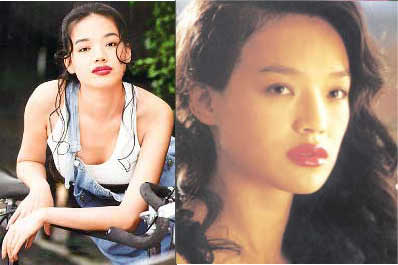 In 1998 she was able to enter the hallowed world of "Goo Wat Jai" films when she was Ekin's girlfriend in Young and Dangerous 5, then she had a small but terrific role (for which she was nominated for Best Supporting Actress) in the Y&D offshoot Portland Street Blues. Other quality films such as Love Generation Hong Kong, Bishonen, City of Glass, Storm Riders, When I Look Upon the Stars, Metade Fumaca and A Man Called Hero cemented her position as possibly the most popular actress of the late 90's. She broke into Hollywood in the action film The Transporter in 2002 and then rocked my world as the assassin sister with great fashion taste in So Close. Her opening scene in the film is bonifide classic stuff.
The final proof of this and of her Cat III days being put behind her was being chosen by Jackie Chan to co-star as his love in Gorgeous. There is little doubt what the title is referring to – Hsu Chi looks absolutely stunning in this film that she steals (much to the consternation of Jackie Chan fans) right out from under Jackie. Then surprisingly she was chosen by one of HK's most respected artistic directors Stanley Kwan to appear in his film Island Tales. Her amazing journey from Cat III cheesecake to mainstream star and actress was complete. She also may possibly have found her Prince Charming as well with her on and off again relationship with Leon Lai.

Though many might disagree. There are many HK film fans who simply can't stand Hsu Chi on the screen. Her unnaturally sweet and coy girlish mannerisms, high-pitched voice and overly ebullient personality drive many people crazy. There also is the strongly asserted criticism that she can't act. For me that is a tough call.

There are certainly examples in which she has shed these mannerisms to do a fine job – Viva Erotica, Love is Not a Game (in which she is fabulous), Portland Street Blues (in which she wears a surgical mask for much of the film) and City of Glass (portrays a woman from a teenager into her forties). In other films such as Gorgeous and My Loving Trouble 7 her bubbly personality is just right for the film. There have been a couple of instances in which she was badly miscast – Blacksheep Affair and Extreme Crisis or badly used – My Name is Nobody and Island Tales – but I think the jury is still out regarding her acting ability. What is not still not up for debate is that she is one of the most beautiful women of the 90's, that she takes her profession seriously and that she simply lights up the screen with her presence and energy. For now that is enough for me.
In a debate on the merits of Hsu Chi on the Mobius Board, Erika Young bravely stepped forward to defend both Hsu Chi and me. I thought what she had to say about Hsu Chi was wonderfully put and captured the essence of this beguiling, at times irritating but always intriguing actress. I asked and received permission to place it here for posterity. So keep reading!
That's it. As a female board member, I must now step forward to strongly defend Brian and his gangly, quirky-lipped actress of preference. I like Shu Qi. I like to spell her name in the below- mentioned classy manner of 'Shu Qi,' I think she's damn funny, and I think she has a lot of untapped talent that appearances in hack movie jobs do no justice to. Sure she's weird and spazzy and resorts to gliding along in easily rote roles that showcase her practically-patented schtick (eyes to the side, giant fuzzy closeups that loom large on the screen) and are a waste of her talent, but who doesn't? Ekin? Damn it, I like Shu Qi, and I'll pay money to see her spaz out over a more beautiful Lee Ann, Jaymee Ong or even Christy Chung, any day. That girl is funny. She spent all her time in a lame-assed, trying-to-get-Ekin's- attention role during all of 'Born to Be King,' sat down on the bed next to him during the climactic breakup argument, and instead of looking sad and downcast, or bursting into noisy tears when she couldn't get through to him, ended up bugging out her eyes and making this face that goes in about sixty different directions at once.
Why? Because she's Shu Qi, that's why. At her best (admittedly only for seconds at a time during some movies), she's got an open personality, a screwy sense of humor/being, and an appealing way of just letting that all hang out onscreen, when so many people do not/cannot. That girl has some natural, weird-assed talent that needs to be appreciated and worked with for what it is, instead of constantly glossed over in the hail of suicide-attempt coverage and Taiwanese-underworld contract- dispute management. Hail Shu Qi!
Here also is a link to an article on Hsu Chi in Time Magazine.

---
Hsu Feng
Born in 1950 in Taiwan
Just one look at this stunning and regal actress in The Fate of Lee Khan (1973) and I was bedazzled. She has a cool and classical beauty that seems so wonderfully composed and in control and yet her eyes can either be icy cold or seething with emotion. She is also wonderfully graceful and looks sublime in her action sequences. She was a favorite of director King Hu – and appeared in not only Lee Khan but also was one of the main characters in the legendary A Touch of Zen, The Valiant Ones, Raining in the Mountain and Legend of the Mountain. Though much of her current reputation rests with these King Hu films, she also appeared in a few others – The Last Duel, Chase Step by Step, Shaolin Kung Fu Mystagogue, 800 Heroes and the Jackie Chan film Kill with Intrigue.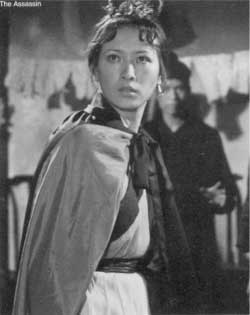 She was the oldest of four children and when she was sixteen she found it necessary to go to work to help support her family. She was able to get a job as a trainee at the Lianbang Film Company and her first role was a small one in the film Dragon Inn. She caught the eye of director Hu and when he later formed his own production company she left with him and became his favorite actress in the 70s.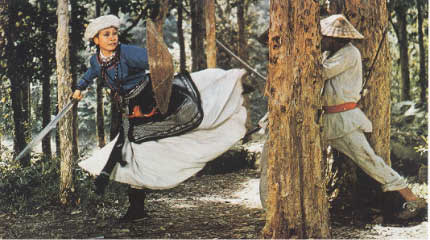 She is clearly a fine actress and received two of Taiwan's Golden Horse Best Actress Award for Assassins (a.k.a The Stranger from Canton) in 1976 and in 1980 for Root (a.k.a The Pioneers). This is an actress that I really want to see more of, but it is difficult to find many of her films.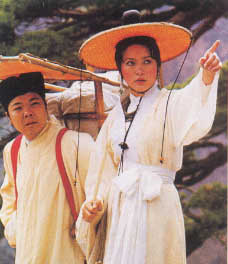 Her acting career only lasted about a decade – as she retired when she married a Taiwanese business man in 1980. After three years though she returned to film - not as an actress but as a producer and formed the Tomson Company. She had a huge commercial success with Kung Fu Kids and it's sequels - but she wanted to be involved in more artistic films. Over the next few years she certainly did this with Red Dust, Farewell My Concubine and Temptress Moon. She received a Lifetime Award at the 1998 Cannes Film Festival.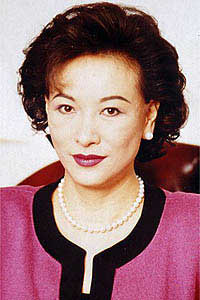 ---
Hu Chin/Woo Gam/Hu Jin
Born 1947
Her mother was a well-known opera star and at a young age Hu Chin attended a Peking Opera school in Taiwan. She first entered show business in televison in Taiwan and after becoming a TV star she joined Shaw Brothers - but unlike most of the other graduates from Peking Opera schools, her acting forte was not action. Instead through the 1970s she was often to play sexy coquetish roles - and often those of a brothel owner or temptress.

Some of these films are The Golden Lotus, Illicit Desire, Drug Gang, Love is a Four Letter Word and Sinful Confessions. She appeared in a number of the films directed by Li Han Hsiang in his "commercial" period. At the same time though, Hu did appear in a few well known films -The Fate of Lee Khan (one of the waitresses), The Warlord (the woman who accuses a man of rape) and House of the 72 Tenents (the landlady). She seems to have basically retired from film by the end of the 70s (though continued doing TV in Taiwan), with only a few further roles - one though being The Wet Demon Nurse in 1992! She was married briefly from 1974-1979 to fellow Shaw star Paul Chang Chung. She later married a Taiwanese businessman. She is actually a very fine singer and on occasion still performs in live concerts and has done this with Ivy Ling Po a few times. She was diagnosed with breast cancer a few years ago but seems to be doing fine
---
Hui Bat Liu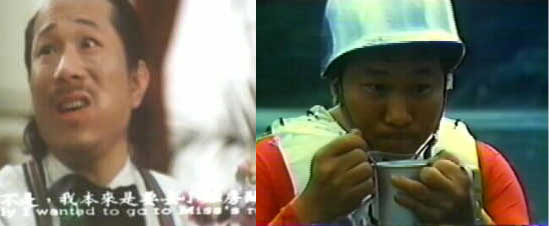 This actor was in some of those Chu Yin-ping films in the early 80s - Fantasy Mission Force, Seven Foxes, Pink Force Commando - also appeared in Thrilling Bloody Sword, Dance of Death and The Story of a Bride (with Sylvia Chang). He has a resemblance to the old American comedian Joe E. Brown and his characters tend to be quite goofy.
---
Hui Siu-hung
This character actor has received a large amount of attention in the past few years for his roles in some of the Milkyway films – Expect the Unexpected, Running Out of Time, Needing You and Help!!! – but he has been taking on character roles since the mid-80s in dramas, comedies and Cat. III films. He was the first batch of graduates coming out from TVB Actor Training Class in the early 1970s. His graduate classmates included Kam Hing Yin & Kam Kwok Leung (the head of terrorists in Purple Storm & Do Do Cheng's ex-boyfriend).

A few of his many films would include Return of the Lucky Stars, Heart Into Hearts, Perfect Match, Naked Killer (who could forget his penis eating scene in this one!), The Victim and Troublesome Night VII.
(Info provided by Sebastian Tse)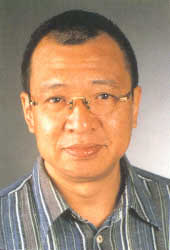 ---
Hui Ying Sau
This older fellow had worked in the movie industries for decades, originally in the Cantonese opera movies in the 1950s-60s. Then he joined the TV stations and became a contract actor. He died a few years ago. Hui was a versatile character actor and was well respected in the movie industry. A couple of his films were Perfect Girls - the dying old man - and Crazy Companies.
(Information and write up provided by Sebastian Tse)

---
Hung Ye
Stephen Chow's 1999 film, King of Comedy, marked Cecilia Cheung's entry into the world of Hong Kong cinema but it also was the movie in which Hung Ye first caught my eye (and ear). Since then, the cocky appearing kid with the hard-to-forget nasally voice has also been spotted playing small -- but eye-catching -- parts in Metade Fumaca (as the leader of a group of young Triads) and Jiang Hu: The Triad Zone (as Jo Jo's brother). He who has all the makings of a character actor and cult favorite a la Bobby Yip -- and, actually, hopefully more than that -- has additionally appeared in Street Kids Violence, Master Q 2001 ("12138") and Merry Go Round.

(Thanks to Alex Ross for supplying some of the above information)

---
Hyper BB/Missy Hyperbitch
Hyper BB is a well known media personality in Hong Kong and friom time to time she drops into film. Some of these are: Love Undercover, My Schoolmate, the Barbarian (Porkchop), Diva Ah Hey (Queenie), Merry Go Round (game show host), You Shoot, I Shoot (mahjong girl).

---