---
Gabriel Harrison/ Hoi Chun-kit
Born 11/17/72 in HK
Gabriel grew up in HK but moved to Massachusetts when he was 17 years old with his parents – a Chinese mother and a father who is half-British (and I believe half-Chinese). He had some singing talent and was able to win a talent contest in NYC and with this under his belt moved back to HK. He then won a similar contest for TVB and was soon doing TV and then some films.

Some films of his are Lord of Amusement, Temptation of an Angel, King of Debt Collecting, Game of No Rule and Model from Hell. Not exactly classics! But he also recently got a role in the very popular summer romantic comedy from Johnnie To – Needing You (as Kinki's unappreciative boyfriend).

---
Gabriel Wong Yat-san/Turtle
One look at this fellow and it is fairly easy to see where his nickname (and often his character's name in films) comes from. Behind his large spectacles, he just looks turtleish! He was a fairly popular supporting comedian in a number of films in the 90s – appearing with Stephen Chow a few times – and often cast as a student.

Some of his appearances were in the Fighting Back to School (I & II), Love on Delivery, Flirting Scholar, Truant Heroes, Eternal Combat and Kickboxer's Tears. His film appearances are minimal now, but he still shows up on the TV box.
He was a Chinese University of Hong Kong graduate but entered into the movie business. The 1993 work, Small Potato, was actually financed by Gabriel Wong. And it was directed and scripted by his CU friend, Yeung Yat Tak, now the head of the CU Movie Production Company. Wong's most recent venture is in collaboration with an ex-TVB actor, Liu Wai Hung, in the Chinese roast pork business. Perhaps one of the most talked about news items related to Gabriel Wong was his on-stage TV announcement of his secret one-sided love with another TVB actress. Unfortunately, that actress finally refused Wong's offer (also in public).
(Information and write up provided by Sebastian Tse)

---
Gallen Law Ka-leung
Born 12/16/62
He first entered entertainment career when he had been one of the finalists in the New Talents Singing Contest organized by TVB in the early 1990s. But now he is the most popular TVB actor, but he still appears occasionally in films - Those Were the Days, Gigolo of Chinese Hollywood, Afraid of Nothing: The Jobless King.
(Information and write up provided by Sebastian Tse)
Here is some additional information from Caroline Chai:
After a short stint at ATV, Gallen joined rival tv station TVB. His first series with TVB was in the mid 80s. He toiled for years at TVB in minor roles or as the bad guy. The turning point in his career is probably Cold Blood Warm Heart (1995.) His portray as the main bad guy had people rooting for the character's death and glued to their sets episode after episode just to find out how the character dies.
Gallen went on to play flawed but good guys in series like Secret of the Heart (1998) and At the Threshold of an Era (1999/2000.) His comic portrayal of Lee Kay in Old Time Buddy (1997) and To Catch a Thief (1998) were also very well received.
Aside from an acting career, Gallen also has a rather successful singing career. He mostly sings tv series theme songs, although he has a few solo albums and many of these songs became very popular.
After the stars like Nick Cheung and Sunny Chan left TVB in the late 90s, TVB pulled out all the stops to keep Gallen making him TVB's highest paid actor.




---
Gam Bui
The town head in Musical Vampire, Dr Pang in My Heart is that Eternal Rose, The Story of Woo Viet (crime boss), The Champions

---
Gary Daniels
This gweilo fighter/actor cut quite an impressive physical figure in his few appearances in HK films. He was the bad blond guy in City Hunter where he had a good match-up with Jackie Chan and also one with poor Joey Wong! He also had a good fight with Moon Lee in Mission of Justice. Other than HK films though he has been in many grade "B" American action films such as Bloodfist IV, American Streetfighter, Pocket Ninjas, Firepower, Full Impact and many others.
---
George Lam Chi-cheung
Born 10/02/47
Or as I prefer calling him "The Black Hole of HK Acting". I know he is very popular – is married to the wonderful Sally Yeh – is a good singer (e.g., he is the singer of perhaps the most popular version of the Wong Fei Hung theme song) – and probably a swell guy, but to me he just sucks the energy out of every actor around him on the screen. He has co-starred with some of my very favorite actresses - Michelle Yeoh (Easy Money), Brigitte Lin (Starry is the Night and All the Wrong Spies), Anita Mui (Shanghai Shanghai), Anita Yuen (Up for the Rising Sun), Sylvia Chang (Passion) and Maggie Cheung (It's a Drink, It's a Bomb and Heart into Hearts) – and in nearly every instance has made them look dull and listless in the scenes with him. There is just nothing there for them to respond to.

He is sort of the Bing Crosby of HK in that he basically acts like himself in every role – relaxed and easy going - except he doesn't sing in his films and who would really want to watch a Bing Crosby movie if he wasn't singing in it?
Apparently, he must have spent many years in the UK because when he returned to HK he first got into TV doing a children's show with co-hosts Alan Tam and Do Do Cheng – and he became well known for his "half gwielo mannerisms and his muddled Cantonese". He also was a head of a local band called Jade. He soon got into film – Lucky Trio being his debut in 1978 followed by the classic The Secret in 1979 and many films and a singing career followed. Life After Life in the early 80s was one of his better acting performances and I am informed that he was quite good in Boat People. He was extremely popular in the 80's though by the 90's his film career was dwindling down. The new style of films perhaps didn't fit well into his casual film persona. His last films were in 1997 – A Queer Story and Up for the Rising Sun. He did manage to marry Sally Yeh in the 90's (their relationship had been scandalous as he was married) so I would hazard that he is doing very well! A couple of his better acting films are Boat People and Life After Life (1982).

---
Gigi Lai Chi
Born 10/01/71
Gigi has one of the cutest faces in HK film – it is almost doll like or as if formed from an anime character – but it is definitely endearing. She is also an actress that I very much enjoy watching as she brings a lot of personality and zest to her characters.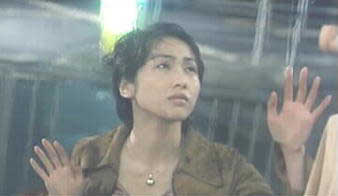 Perhaps her best known roles are in the Young and Dangerous series when she played Smartie – Ekin's sweet girlfriend for the first three episodes (N.B. She appears in Born to Be the King -- a.k.a. Y&D 6 -- but NOT as Smartie). She began her career in the early 90's appearing in films like Queen of the Underworld (Amy Yip's daughter), The Queen of Gamble (Ng Man-tat's daughter), Kung Fu Cult Master, To Live and Die in Tsimshatsui – but it picked up in the mid 90s with the Y&D films, Streets of Fury, Theft Under the Sun, Three Luskateers and the very bad Super Energetic Man.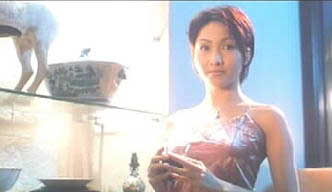 With her appearance in The Accident in 1998 Gigi began taking on more mature roles that showed some very good acting skills. She followed this up with Troublesome Night 6 in 1999 and then in 2000 she seemed everywhere – appearing in nine films in nine months – including the very high profile Born to be King and Okinawa Rendez-Vous.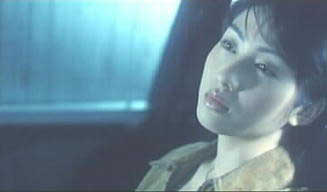 By the way, she has acting in her veins, as she is the granddaughter of Lai Man Wai – called "The Father of Hong Kong Cinema".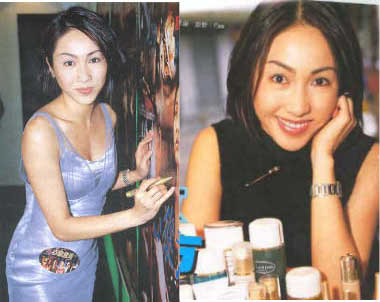 ---
Gigi Leung Wing-kei
Born 03/20/76
Gigi falls into the female Idol category. She is indeed lovely - with a complexion that looks ready made for skin cream commercials – but lovely in a very comfortable sweetheart next door way. But her screen persona has so far not generated much heat on the screen as far as I can see. This has not stopped her from being tremendously popular though.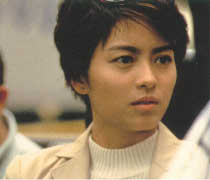 She was spotted while studying at Polytechnic University in HK and given an offer to appear in a commercial. Commercials are often a springboard to an acting career in HK and Derek Yee saw it and offered her a major role in the Andy Lau film Full Throttle in 1995.

Her debut film was a huge hit and other offers quickly came her way – the Feel 100% films, First Option, First Love Unlimited, Hitman with Jet Li in 1998, Tempting Heart in 1999 and Those Were the Days in 2000. In the recent A War Named Desire (2000), Gigi goes against type by playing a quiet, composed professional killer and she is excellent. She seems to be much more selective than many actors and only makes a few films each year. She also has a successful singing career going of course – what self-respecting Idol would not - and has served as the female star promoter of HK tourism.
Her romance with Ekin Cheng was a huge scandal in 1999 (even though he is unmarried, she was accused of being the third woman – and her popularity plummeted – at least temporarily). She recently was voted "The Flat Chest Sky Queen" among radio voters! She replied that at least she knows now it wasn't her chest that made her popular!
And just because you wanted to know: Her likes.
Perfume: "I don't wear perfume. However, I love wearing rose-scented lotions."

Shoes: "I love wearing high heels, at least two or three inches high. I love three-quarter-length boots as well. Marc Jacobs is one of my favourite brands."

Lipstick: Fancl. "I love wearing natural colours."

Watch: Citizen.

Car: "I have a black Smart car."

Dresses: "My favourite is a tube-style dress [because] you can show off your shoulders."

Trousers: Joseph. "They have a nice shape."

Favourite piece of furniture: "I have a wooden swing chair in my garden and love sitting in it on sunny days."

Pets: "Five dogs and one cat."

Book: "I just finished reading Five People You Meet in Heaven, which I found interesting."

CDs: "Soundtracks to Italian movies, such as Cinema Paradiso."

Sunglasses: "I have pairs from Chanel, Marc Jacobs and Jil Sander."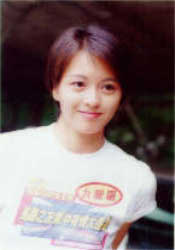 ---
Glen Chin Ying-ming
Asian-American actor who was in Days of Being Dumb (one of Triad Boss Kwan's senior men) and a couple of Fruit Chan movies (including as Chu, the vastly overweight butcher father, in Hollywood, Hong Kong). He has also appeared in a few U.S. based films – East of A (2000 – the landlord), Van Damme's Knockoff (Skinny), Natural Born Killers (the druggist), Teenage Mutant Ninja Turtles III and episodes of Seinfeld and Saved by the Bell!

---
Gloria Yip Wan-yee
Born 01/13/73
This pint sized actress had a short career, but in a span of some five years she managed to garner quite a bit of popularity with her effervescent personality and cutie pie looks. Her debut was in the very fun Yuen Biao film The Peacock King in 1989 but in 1994 she retired when she got married. She now has two children, but she just recently divorced her husband and she is contemplating a return to the film industry.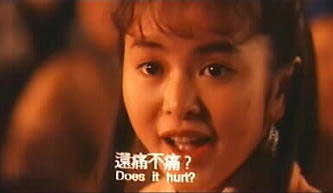 Some of her other films were the sequel to Peacock King – Saga of the Phoenix, Saviour of the Soul, Blue Jean Monster, Demoness from a Thousand Years, The Cat, Misty and Legend of the Liquid Sword.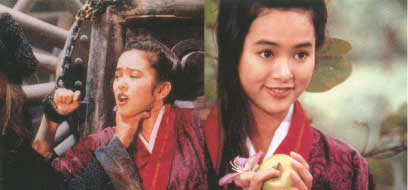 ---
Gong Li
Born 12/31/65
When a list of the most beautiful women in the world is compiled, Gong Li is inevitably on it for good reason. It is a face that makes men's knees buckle and their eyes water. It is a face that pulls you in and yet keeps you at a distance. Regal, cool and slightly disdainful, it is a face that is confident of it's beauty and it's place in Chinese film history.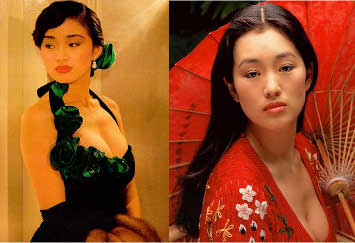 She was born in the northern city of Shenyang in China and in 1985 entered The Central Academy of Drama's acting department. Even before her graduation in 1989, she was chosen to be the lead actress in the film Red Sorghum in 1988. This was the beginning of both her film and personal relationship with director Zhang Yimou that was to last for seven years. Together they made six films that are all considered classics - after Red Sorghum there was Ju Dou (1989), Raise the Red Lantern (1991), The Story of Qiu Ju (1992), To Live (1994) and Shanghai Triad (1995).
These films along with three that she made for director Chen Kaige - Farewell My Concubine (1993), Temptress Moon (1996) and The Emperor and the Assassin (1999) - have made her the most famous Chinese actress in the world. She is the darling of the film critics and serious cinemaphiles - her face an icon of solemn and perfect beauty.

What is intriguing and what few of these film critics are perhaps aware of is that in parallel to her internationally renowned Mainland career, Gong Li was playing hookey from time to time and skipping down to Hong Kong to make some less than arty films - in fact a few of them are downright silly! In 1989 she was in Terracotta Warriors which was directed by Ching Siu-tung (and in which her then boyfriend Zhang also appeared). This was a big production reminiscent of Mainland films - but that could not be said about her next HK venture - the Stephen Chow film God of Gamblers III - Back to Shanghai. This one is pure Chow zaniness and Gong has to join in.
Later she also made other HK films - Mary from Beijing (executive-produced by Zhang Yimou, 1992), Flirting Scholar (alongside Stephen Chow once more in 1993) and in 1994 she shared passionate looks with Brigitte Lin in Semi Gods and Semi Devils, and bath space with Rosamund Kwan in The Great Conqueror's Concubine. Even though her appearances in HK films never seem to capture the same magic as do her Mainland productions, to me these flirtations with Hong Kong film make her much more human. I dare you to watch Raise the Red Lantern and Back to Shanghai in succession. See which you really enjoy more!

In 1996 she surprised the movie world by marrying - not to Zhang Yimou - but a Singaporean businessman. Since then her participation in films has decreased dramatically - only Breaking the Silence (directed by Sun Zhou), The Emperor and the Assassin and the Hollywood film The Chinese Box in the last three years or so.
I also have to mention that she has one of the most pleasurable voices in the world - throaty and cool - only Catherine Deneuve has a sexier one.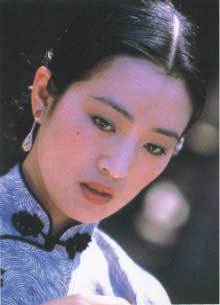 ---
Gordon Liu Chia Hui/Lau Kar Fai
When old school kung fu fans talk about their "golden age" of HK films, the name of Lau Kar Fai (as he was known then) is certainly almost always near the top of the list. His work with his adopted brother and director, Lau Kar Leung, is legendary and the image of Lau Kar Fai's shaven head is one of the enduring images of that period.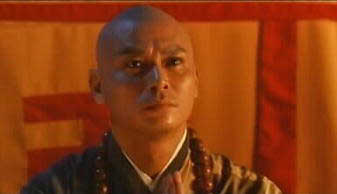 He and many of the films he was in – 36th Chamber of Shaolin, Return to the 36th Chamber, Dirty Ho, Legendary Weapons of China, Cat vs. Rat, 8 Diagram Pole Fighter are all considered kung fu classics and show Lau at his best. His physical skills are incredibly impressive.
He started learning kung fu in his early teens when he skipped school behind his parent's back to go learn and train at the kwoon of Lau Charn a Wong Fei Hung grand student and father of Lau Kar Leung and Wing. Lau Charn's wife also helped in the training and somehow the young Xian Qixi (Gordon's real name in piyin) got close to her and that's how he was introduced into the family and eventually was adopted into it and received the name Lau Kar Fei.

As he grew into adulthood he found a job as a shipping clerk, but that was probably just a way to earn a living while his real interest was kung fu. Besides kung fu he was also adept in dancing, singing and playing guitar (as seen in my Young Auntie). Eventually of course Lau Kar Leung was to ask him to act in one of his films. With the decline of the kung fu genre in the early 80's his career began slipping as well, but he has continued making films until the present time. Cahier du Cinema has called Gordon the greatest or best kung fu actor ever.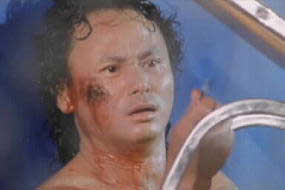 Generally using the name of Gordon Liu after the kung fu period ended and often a full head of hair, he has most often been cast as a bad guy. Some of his post kung fu films are the classic My Heart is the Eternal Rose, Tiger on the Beat, Killer Angels, Last Hero in China (he has that wonderful duel with Jet Li on the drawbridge), Treasure Hunt and in 1999 he appeared with Anthony Wong in Heaven of Hope.
(Information provided by Yves Gendron)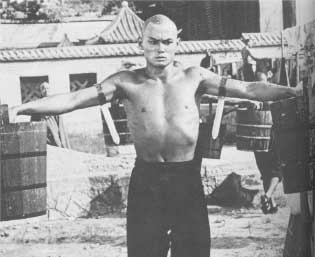 ---
Grace Lam Nga Si
Born in 01/31/78
This beautiful actress made quite a first impression in the trashy 1998 film PR Girls when she swishes into a hostess bar with oodles of attitude and daringly bares her naked chest. I was an instant fan! Her other films include God.com, White Storm and Our Last Day. She also owns a fashion boutique and a pet store in HK. This is one enterprising woman! During 2002 and 2003, Grace seemed to drop all of her inhibitions and along with Sophie Ngan became the Cat III Queens of HK with a number of low budget soft core films - My Horny Boyfriend being perhaps the most revealing - but there is also Crime of the Beast II for those who are fans of Grace's slim but perfect figure. What sets her apart from most Cat. III actresses is an innocent fresh air about her and nipples that could poke your eyes out. Most importantly of course is that she is the heartthrob of HK Entertainmant's Sanney. She has announced - 2003 - that she is marrying and her chilly nipple days are behind her - sad news for her fans.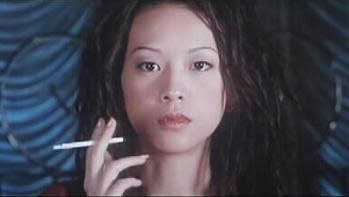 ---
Grace Yip Pui Man
Born 01/02/79
This latest entry into the junior Idol sweepstakes is an adolescent wetdream – extremely cute and fluffy looking. She has had her picture taken for magazines more often in the last year or two than I have taken breaths. Whether she can actually act? Only time will tell. She has been in some very high profile films already: A Man Called Hero, Gen-X Cops and The Masked Prosecutor. Grace was the First HK teen to be recruited by the Japanese music tycoon TK of Avex a few years ago. A friend who is a big fan of Cantopop tells me that she is actually quite a good singer with a lot of potential - and that she spends a lot of time working for charitable causes.
(Info provided by Sebastian Tse)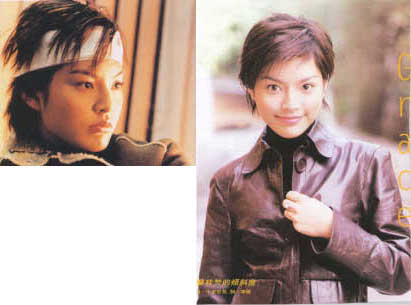 ---
Gua Ah Leh/Kwai Ah Lui
Even though she was one of Taiwan's leading ladies way back in the 60's, she should still be familiar to many Westerners for her work in the 80's and 90's. She appeared in two Ang Lee films – Eat Drink Man Woman (as Sylvia Chan's mother) and the Wedding Banquet (Sihung Lung's wife).

She has also appeared in a fair share of HK films. Her two best known are probably the Jackie Chan film Miracles (1989) in which she portrays Lady Rose and Intimates (1997) in which she plays one of the main characters in her old age.

---