---
Aaron Kwok Fu Sing
Born 10/26/65 in HK
I keep waiting for Aaron to star in a film called The Man who Loved Himself. He can't pass a mirror without doing a double take and giving himself his best star-making smile. Not too long ago he was secretly videotaped having sex with a woman and soon the tapes were being sold throughout Asia. I am surprised that he didn't buy them all up to hand them out as New Years gifts!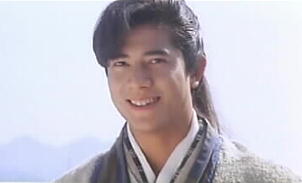 I shouldn't make fun of Aaron, but how can you not? He has been an extremely popular Idol since the early 90's and has been termed one of the "Four Sky Kings of Cantopop" - but I find his screen persona to be somewhat smug and annoying and his acting talent is nearly as non-existant as an ice cube in the middle of a desert.
He began as a background dancer on TVB (a major HK TV station) and worked his way up. There is of course that totally unsubstantiated and I am sure untrue Internet rumor (but it's too good not to mention!) that when he was just starting out Michelle Yeoh caught him in bed with Dickson Poon. At the time Michelle was married to Poon who was owner of the D&B Film Company. I am not sure if Michelle kicked their butts or not, but according to this rumor, this was the straw that broke the camel's back for Michelle and led to her divorce from Poon. His film career has never quite equalled his status as a pop star - but over the years he has been in some high profile films. Oddly, after he seemed to be receiving some major roles in films such as Storm Riders, 2000 A.D., And I Hate You So and China Strike Force (2000) he has nearly dropped out from the film scene with only the much maligned Para Para Sukara in 2001.
If you really have to watch Aaron - my top five picks would be Saviour of the Soul, Bare-Footed Kid, China Strike Force, 2000 AD and I Hate You So.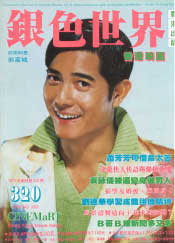 ---
Ada Choi Siu Fan
Born 09/17/73 in HK
Height: 5'8''
I think one of the great shames of contemporary HK film is the fact that Ada has not become a bigger film star. She simply has a near perfect classical oval face and displays enormous style and class. She is huge in TV - and though she has had some nice roles in movies the transition to film has been tough for her. As of late with the lack of big budget HK films, it has also become much more rewarding from a monetary perspective to work in television.

In 1991 she was second runner up in the Miss HK Pageant and was soon hired by TVB where she has starred in many series over the years. Some of her best film roles have been as the prostitute in love in Fist of Legend, the lesbian in Love and Sex among the Ruins, Roy Cheung's resilient girlfriend in Once Upon a Time in Triad Society II, the beautiful starlet in Golden Girls, the sister in Walk In, the lady boss in Your Place or Mine and the femme fatale in Paramount Hotel (2000).
She gets a fair amount of press for her relationship with actor Nicky Wu, her Christianity (which has led to her appearing in a specifically Christian film, The Boss Up There, and also to proslethizing tours outside of Hong Kong) and her mother managing to rack up a sizeable amount of gambling debts.
Caroline Chai sent me this information on Ada's TV career and other items regarding her life!
Ada is best remembered for 3 roles... Lee Tong in Files of Justice V (1995), Diana in Secret of the Heart (1998) and Jackie in Healing Hands 1 & 2 (1998, 1999). All three roles aren't your typical good girl roles. Ada rarely plays your typical good girl (and even when she does it isn't as first lead), which may account for why she doesn't have legions of fans. Lee Tong in FOJV transforms from a naive mainland country girl to become a prostitute in HK who is interested in money. However, Lee Tong turns out to be a somewhat likeable but neurotic character. Diana in SOH is also more interested in $$ early in the series and makes several decisions based on that interest... although she "redeems" herself later and you see the good in her. And Jackie in HH1 is a nosy doctor who likes to jumps to conclusions but again later in the series you see many good things in her.
Her debut TV series was The Revelation of the Last Hero (1992) which co-starred Aaron Kwok. Another series was Romance of the White Hair Maiden in 1994 based on Bride with White Hair in which Ada played the Brigitte Lin character. Before Romance White Hair Maiden she was in 9-10 other series... including The Link, Racing Peak, All About Tin etc. Ada won the TV Best Actress award for Secret of the Heart but apparently Ada was so excited and happy to win the Best Actress award that she mistakenly thanked the cast & crew of Healing Hands (which she was also in and for which she won Best Couple with Lawrence Ng) instead of Secret of the Heart.
- when she was young she was very shy and suffered from low self esteem and couldn't approach others. Because she changed schools many times, she found it hard to make friends and her grades weren't very good. She couldn't look people in the eye when she talked to them and so people thought she disliked them.
- she also found the first 5 years in the entertainment industry tough. She was working all the time and her personal life was also fraught with problems. There is her mother's gambling leading to her severing ties with her.
- There were also rumors that she was "forced" to be with wealthy business Lam Mun Hoong to support her mother's habit. The latest is that her mother has gone into hiding because the triads in Macau are after her.
- Ada knew about Christianity when she was in secondary one (that would be when she was 12), but she only became a Christian in 1995 when she was struggling with the hectic workload. Christianity also helped give her confidence and self-esteem.
.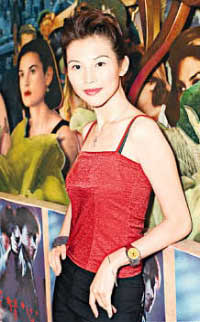 ---
Adam Cheng Siu-chow
Born 02/24/47
I am not sure why, but I always think of Batman and Adam West when I envision Adam Cheng. He was one of the top early 80's square- jaw heroic swordsman prototypes and was in some important films such as The Sword, Legendary Swordsman and Zu Warrior. Other than Zu, he also co-starred with Brigitte Lin in Demon Fighters, Fantasy Mission Force and Lover Beware.

He actually began acting in the late 60s and was a popular singer as well, but it was a TV series in the late 70's called Story of Book and Sword that made him a big star and led to his most famous film roles. He still participated in a lot of TV (in HK, film actors cross back and forth between TV and film constantly) and I saw him referred to as the "King of the Soap Operas" in the 80's. A couple other films are Painted Skin (the King Hu film), Fong Sai Yuk I & II (Master Chan), Cat vs. Rat and Drunken Master III. He has also somehow managed to find the time to get married three times (one of them is Lydia Shum)!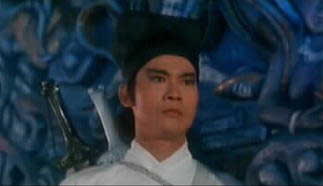 ---
Agnes Aurelio
This American born Filipina was only in a few HK films and then she disappeared, but once you have seen her you can't easily forget her. She had an amazingly powerful physique and seemed to be as tough as a rusty nail. Her one on one fight with Joyce Godenzi in She Shoots Straight is a down and dirty classic as is her brutal, nasty character in The Big Score. Another film of hers was License to Steal in which she has a fairly large part and once again tangles with Joyce Gozenzi.

---
Ai Jing
Born in Shenyang, North-Eastern China in 1973.
This Mainland Chinese singer (including a song entitled My 1997, whose MTV music video was directed by Zhang Yuan) cum song-writer has been releasing albums since the early 90's. She studied music at Shen Yang Institute of Arts before entering the music business. Her film debut in 2001 as the female star of From the Queen to the Chief Executive was very impressive but she has yet to follow it up. Her song My 1997 (written in 1991) talked of her yearning to go to Hong Kong, which has now successfully occurred:
"Roll on 1997, Then I'll be able to go to Hong Kong!
Roll on 1997, Let me stand in Hung Hom Stadium
Roll on 1997, I can go with him to a midnight show!
Come on, I want to find out What's so fragrant about the Fragrant Harbour."

---
Alan Tam Wing Lun
Born 08/23/52
Alan was brought up in HK, got interested in music and in the mid 70's joined the rock band The Wynners. This band - that also included Kenny Bee and Anthony Chan - was huge - and as The Wynners they starred in three films - Let's Rock, Going to Get You and Making It. The band broke up and they all went their own way - and Alan became one of the biggest singers of romantic ballads in the 80's.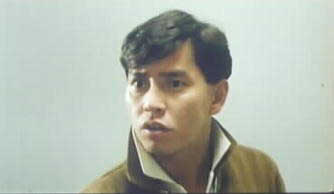 He also starred in a number of popular films - Esprit D'Amour, Other Side of Gentleman, Armour of God (in which he was in a group called The Losers!), Casino Raiders (the film that got the entire gambling genre going in the late 80's) and No Risk, No Gain. He won The Golden Horse award (Taiwan's Academy Awards) for If I Were Real.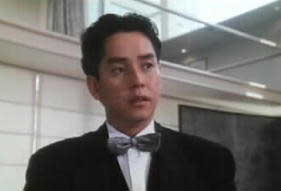 Though he is amiable enough, I can't say I find him to be a very magnetic presence on the screen and in films such as Armour of God he was downright irritating. His acting is of the "loafer" variety - comfortable but not particularly interesting, but his fans say he is absolutely one of the nicest people in show business.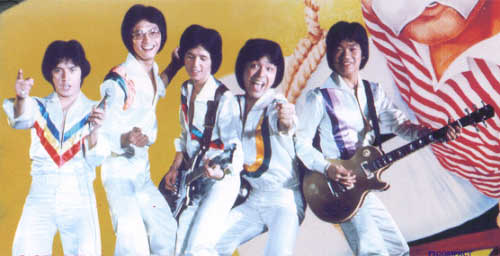 ---
Alan Tang Kwong-wing
Born 1946
Alan was enrolled in school when he was discovered at the age of 16. He was cast in a film in HK called The Student Prince and it was a big hit as was he with his solid good looks. He became known as "The Student Prince" for a while. He later switched to Mandarin films (back in the 60's films made in HK were either done in Cantonese or Mandarin and tended to have different audiences) and became an even larger star.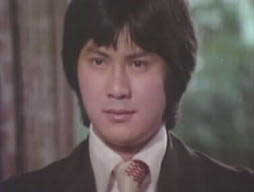 He found his main fame though when he moved to Taiwan and made many dramas and romances - often pairing off with Brigitte Lin during the 70's. One of their better films was Run Lover Run. He made over 60 films in Taiwan.
Later after his star faded a bit, he began producing films - two of them the Wong Kar-wai films As Tears Go By and Days of Being Wild. He still appeared in a number of films - generally of the triad genre - such as Flaming Brothers, Gangland Odyssey, Return Engagement, Gun N' Rose and then as the Black Cougar in the classically bad film Black Panther Warrior.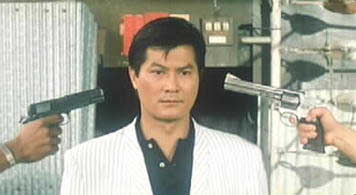 ---
Alex Fong
One of the more interesting "new" actors in HK these days is Alex Fong. "New" though only in the sense that over the past couple of years he is finally starting to be appreciated and recognized for his work. His acting career actually stretches back to the late 80's when he appeared in a number of girls with guns films – the first two Angels films being the most renown. After this he spent a few years in the purgatory of Cat III films with such films as Pretty Woman and Escape from Brothel – but then finally he started coming into his own. Some actors simply gain a gravity and presence as they mature. Their face takes on character and they begin to look at ease with themselves. I don't think most actors could even tell you how this happens.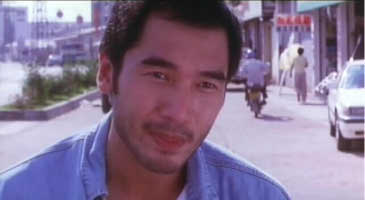 I think Fong is going through this same process – and though he has not really had the opportunities yet to show what he has – he has shown definite charisma in top productions as Lifeline, Storm Riders, Downtown Torpedoes, was terrific as Sandra Ng's friend in Portland Street Blues , was the only thing in Cheap Killers that made me at all care about the outcome and was quite comical as the cheating playboy in Your Place or Mine. Regretfully, there are simply not enough good male roles to go around these days and for the most part it seems that Lau Ching-wan or Francis Ng or Anthony Wong get them. Still Fong's presence alone manages to make average fare enjoyable and his tough often unshaven rugged looks clearly separate him from the many "pretty boys" in today's HK film.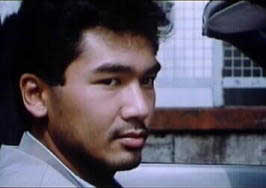 Alex's real name is Fu Lik (surname first) and he was born in HK but raised in Macau. Before entering into moviemaking in 1986, he was a model. He was temporarily in the TVB and met with Sheila Chan Suk Lan, ex-Miss HK. They spent a couple of years together before finally breaking apart. Sheila Chan at one time attempted suicide but was saved in the end. Even to this day, Sheila Chan, now a DJ at the Commercial Radio, occasionally mentions how she's still in love with Alex Fong.
Interestingly, Fong's debut movie, Escape from the Coral Cove, was the first and the only movie directed by John Woo's partner in the States, Terrance Chang Ka Chun. Alex Fong has been on very friendly terms with the Chin brothers (Chin Siu Ho & Chin Kar Lok). Both have collaborated in business to set up a bar situated in TST, which is very popular among nocturnal adventurers.
My top five picks for Alex would be Portland Street Blues, Cheap Killer, Your Place or Mine, Till Death Do Us Part and Double Tap.
(Information and partial write-up provided by Sebastian Tse)

---
Alex Man Chi-leung
Born 07/25/57
Alex is generally known for his grinning tough guy roles in either low budget action films as King of Gambler and a number of Girls with Guns films - but he has also appeared in some solid productions. He has a recurring role in the Young and Dangerous series. Some other films are Fight to Survive, Gangland Odyssey, Hong Kong Gigolo and the classy Category III production from Eddie Fong, An Amorous Woman in the Tang Dynasty. He often plays somewhat crazy characters in his films - but in real life he has been accused by the press of really being crazy! He was married to actress Tien Niu, but they were divorced in 1996.

---
Alfred Cheung Gin Ting
Born 1955
Alfred Cheung is an interesting figure in the HK cinema landscape as he has managed the film trifecta of producer, director and actor over a nearly 20-year period. With his nebbish looks, some might suggest that the only way he could get acting jobs was to produce or direct himself! – but he has made some interesting and off beat films that are not at all commercial.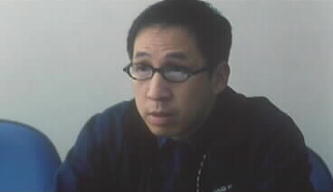 He began directing in the early 80s – Monkey Business, Lets Make Laugh, Strange Bedfellows – and soon moved into the acting profession. Some of his best directed films are Paper Marriage, the classic On the Run, the Her Fatal Way series and then in the 90's some odd films – Green Hat (with Jade Leung), The Group and The Extra.
He has also appeared in a number of these films as well as others like Yuppie Fantasia, Nocturnal Demon, Changing Partners, It's Now or Never and Pom Pom and Hot Hot.

---
Alice Lau Ar-lai
This actress seemingly was very particular about the roles she took on as they tended to be in serious quality dramas. Her main films were as Lau Ching-wans' friend in Sea Root, Queen of Temple Street (though I have yet to figure out who her character is), I Have a Date with Spring (the lead character and it made her a star for a bit with a fabulous performance), The Story of Music and Umbrella Story.

---
Almen Wong Pui-ha
Born in Mainland China
Almen made a huge splash with her starring role in the guns and sex film Her Name is Cat. Even more than the film itself though, it was the poster of her dressed in blue halter top and shorts displaying her near perfect body that rocketed her to fame (by the way - never does she appear dressed like that in the film!). Since then though she has unfortunately not able to capitalize on her Cat persona to become a major female action star. She has trained arduously for more action roles - but at least for now the days of action females is in remission. She just recently had a baby girl (named Camelot) as well.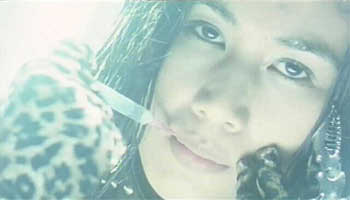 After Her Name is Cat she did appear in an art film called The Accident and her performance as a lonely Cat. III actress was simply terrific.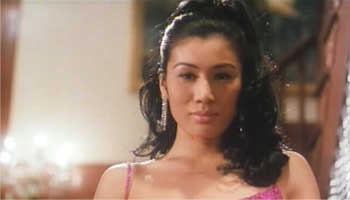 She began as a model, did some commercials, appeared in a few music videos - and then made an English version of the Jade Leung film, Green Hat, called My Mistress, My Wife - but I don't think it was ever released. Some other films of hers were Shanghai Grand (the evil femme fatale with the boa constrictor), Final Justice and The Group. In The Group she does have one lovely little action scene in which she just gets medieval on some scum bag. She has recently appeared in a few low budget action films - Angel Cop and Her Name is Cat 2 (2001) - but both should be avoided at all costs. In the rather enjoyably crass Naked Weapon, she plays the villainess and looks quite sexy and sleek but gets no good action scenes. She often talks about retiring from the business and has been spending more of her time in the fitness business (in which she has produced her own fitness video).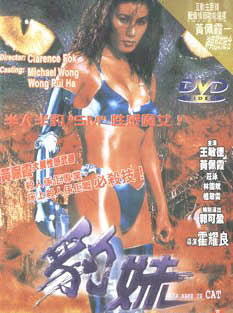 ---
Alvina Kong Yan-yin
Alvina is a fairly well known comedienne in HK and has appeared in over 20 films since 1989. She was the witness in In the Line of Duty 5, License to Steal (one of the three thieves), Sixty Million Dollar Man, Tri-Star, Bananna Club, Right Here Waiting and Vampire Settle in Police Camp. Her sister is actress Liz Kong. She recently got married (07/01).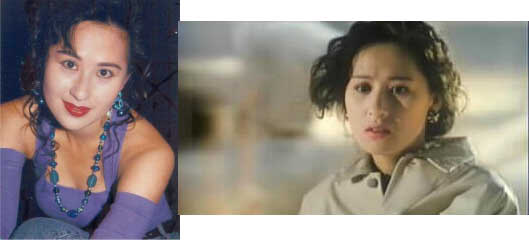 ---
Amanda Lee Wai-man
Amanda is primarily known for her singing. She began singing professionally in 1989 as part of a duo called The Echo, but went solo in 1992.

Her sharp attractive lean features and cynical attitude has made her very welcome in films such as I'm Your Birthday Cake, Love Amoeba Style, Full Alert (Francis Ng's girlfriend) and in a few of the Troublesome Night films. In Troublesome Night 6, she is a singing star and gets to sing a couple lovely numbers in the film.
---
Amy Kwok Oi Ming
Born 09/26/67
Amy is now married to Lau Ching-wan, but she is a huge TV star in her own right. In a recent joint appearance in Canada at the Fantasia Festival, she was cheered on as much as Lau. She won the Miss HK Pageant in 1991 after getting her degree in Electrical Engineering at California State University. She has been in over 10 TV series - but has also appeared in a few films such as Fong Sai Yuk II (the other woman) and as Lau's terrified wife in Ringo Lam's The Victim.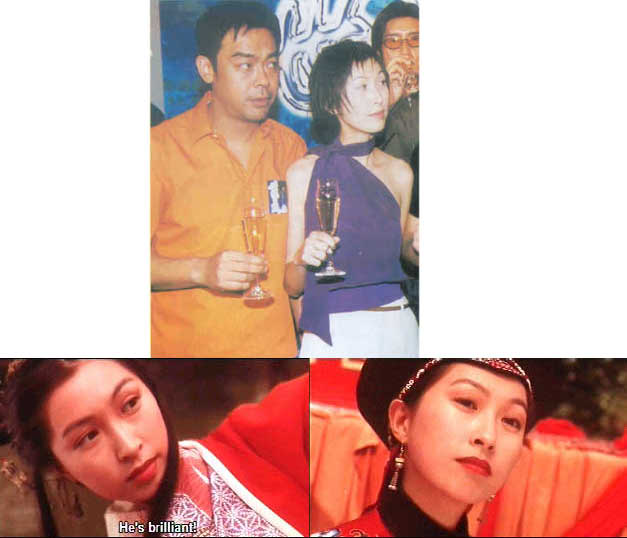 ---