HK Cinema - 1994
---
Even though none of his films have had much box office appeal, Wong Kar-wai has certainly been the most influential HK director in the 1990's. His dazzling editing techniques, oblique story lines, use of inner narrative and out of sequence time line were a difficult buy for the HK audience, but struck a nerve with other film makers who were looking for something new and exciting.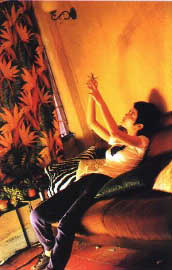 He began as a scriptwriter – Saviour of the Soul being one – and directed his first film in 1988 – As Tears Go By. This film starring Andy Lau, Jackie Cheung and Maggie Cheung told of the inter-locking relationships and obligations in the world of the triads. Three years later, he came out with his second film – Days of Being Wild – a slowly unfolding story of unfulfilled love. Wong began to hone his film techniques in this film, but it is three years later with two films – Ashes of Time and Chungking Express - in which he is able to meld all these film elements to produce two masterpieces.

Though the films could not be further apart in tone and plot – one a sword fighting tale and the other a contemporary tale of life in HK – they both are about unrequited love and the impossibility of relationships.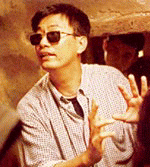 ---