HK Cinema - 1990
---
For a few years Stephen Chow had been getting bigger and bigger roles, but for the most part the films were dramatic or action oriented. In 1988, Chow received the Best Supporting Actor Award for playing a car thief in Final Justice. Some of his roles had elements of comedy, but he was not given the opportunity to create a film with his own comedic vision.
In 1990 this began to change and with All for the Winner Chow had his first comedic hit. It is a parody of God of Gamblers in which Chow plays a rural hick with x-ray vision. He also teamed up with his sidekick Ng Man-Tat in what was to become one of the best comedic relationships in HK film history.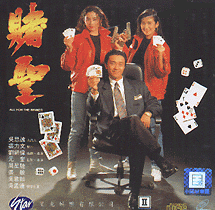 He continued to make a number of films over the next few years, constantly bringing new comedic elements into his work. His form of comedy is referred to as mou lei-tau or nonsense comedy. I think of it more as "even the kitchen sink" comedy. He will do anything to create a funny situation or get a cheap laugh. Slapstick, parody, sight gags, toilet humor, word play, accents are all in his arsenal. Sometimes he hits a bullseye and you will fall down laughing, other times you are scratching your head wondering what you missed. Often the humor comes at you like a hail of bullets and it is difficult to take it all in. Other times there is a slow build-up with a big punchline at the end. Chow usually goes through a film with near Buster Keaton like stoicism with only occasional short bursts of anger or hysterics. There is no doubt that he is the worlds funniest and most prolific comedian of the 90's.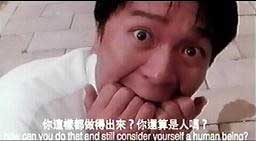 Some of his best work is The Fight Back to School series, Royal Tramp I & II, Love on Delivery, From Beijing with Love, Chinese Odyssey I & II, Forbidden City Cop and King of Comedy.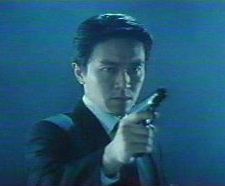 ---