HK Cinema - 1988
---
After Michelle Yeoh married Dickson Poon, D&B needed a new action actress and discovered Cynthia Khan. The name was a combination of Cynthia Rockroth and Michelle Khan (the name Michelle Yeoh then went by).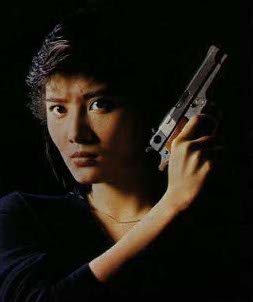 Cynthia Khan is from Taiwan and had dreams about being a dancer. She injured herself though and turned to acting. She first made a few films in Taiwan, but then took over the lead role in the In the Line of Duty series. She was an immediate hit and has gone on to make a number of excellent films. Along with Moon Lee and Yukari, she spear headed the golden age of the "girls with guns" genre.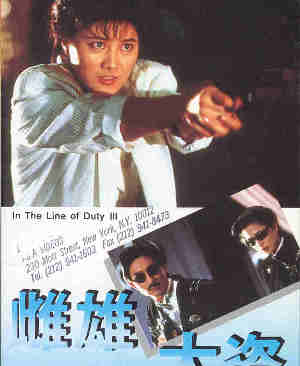 Some of her best work is ITLOD III, ITLOD IV, Tiger Cage 2, A Serious Shock: Yes Madam and Tough Beauty and the Sloppy Shop. In the last few years she has been doing TV and a few dreadful Philippine productions.
---