HK Cinema - 1988
---
Outside of Michelle Yeoh, no other female had really come forward as an action star to capitalize on her break through film Yes Madam. Angel though was to make a star of three female action stars. Looking at Angel today it does not strike one as a great film by any means – somewhat crude and slow at times, but it got the "girls with guns" genre rolling in a big way. Over the next few years there would be a tremendous output of these type films. The three stars that came out of this have been in a large percentage of those "girls with guns" films.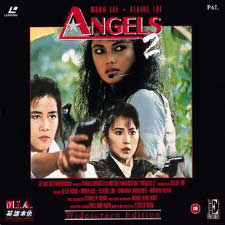 Moon Lee was born in 1965 and had worked in a large number of TV serials and then in the 80's had gotten some parts in films – two of them classics Zu and Mr. Vampire. But she was by no means an action star until her role as the determined, tough as nails cop in Angel.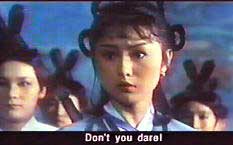 Elaine Lui, who appeared as the evil daughter of Sammo's nemesis in Martial Law, has not gone on to as much fame as Moon. She has made some excellent action films though with Bullet for Hire, the magnificent Stone Age Warriors (directed by Stanley Tong), Angel II and was one of the evilest dames on film in Red Wolf.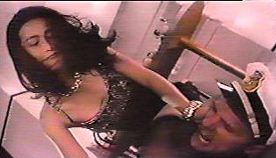 The third female action star to come out of this film is the Japanese actress Yukari Oshima. Yukari is a true martial artist and grew up loving the action films from HK and Japan. Her first big break in HK films was her small role in Millionaires Express in which she was a deadly sword-wielding samurai. Her role as the sadistic baddie in Angel though was a classic and she has gone on to make many films – often as the villain, but the hero on occasion as well.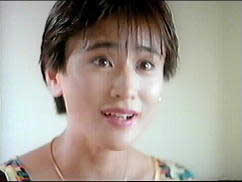 ---