HK Cinema - 1978
---
In 1971 Jackie had left the opera school and was out on his own. He and his classmates soon found work in the movies. Sammo has already been working in them for a while and the rest followed as bit actors and stuntmen. Yuen Wah was Bruce Lee's double in Fist of Fury and Jackie also got a few small parts in Bruce's films.
Over the next few years, Jackie continued to get small roles and on occasion was able to do the action choreography. It was difficult for him to establish his own screen persona and finally he shelved his career and moved to Australia in 1975 to be with his family.
After a year down under, Jackie got a call from Lo Wei (who had directed Bruce Lee in The Big Boss and Fist of Fury) to come back to HK and act in some of his films. Lo Wei though was trying to mold Jackie as a new Bruce Lee and it didn't work as films like New Fist of Fury, Shaolin Wooden Men, Killer Meteors and To Kill with Intrigue did poorly at the box office. When Chan finally had a chance to make a film imprinted with his comedic persona – Half a Loaf of Kung Fu – Lo Wei would not release it. Other films followed - Spiritual Kung-fu and Dragon Fist (1978), but again none were successful. Finally in frustration and in need of cash, Lo Wei lent Jackie out to the Seasonal Film company to do a movie.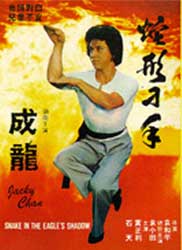 Yuen Woo-Ping was slated to direct a film with Seasonal and he wanted to do something different. He felt that the kung-fu genre was running out of steam and needed something new. He felt Jackie could do this and so the two of them collaborated on Snake in the Eagles Shadow. It combined wonderful kung-fu routines with comedy and became a huge hit. In their next film they tackled the Wong Fei-hung legend – as Jackie plays him as a young man in Drunken Master. This was another smash hit and Jackie was on his way towards becoming the biggest star in HK.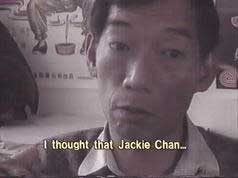 Yuen Woo-Ping
Yuen Wo Ping has of course gone on to either direct or do the action choreography in many classic films such as Magnificent Butcher, Tiger Cage, Iron Monkey, Tai Chi Master, Wing Chun, Black Mask and the recent Hollywood film – The Matrix. Not a bad resume.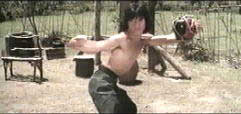 ---