HK Cinema - 1978
---
Lau Kar Leung (aka Liu Chia-Liang) along with Chang Cheh were the two most prolific and important directors of the Shaw Brothers kung-fu films. He was also a fine martial artist and has appeared in many films. Born in 1934, he began studying martial arts at the age of nine. His father - Liu Charn - was a martial artist as well and had appeared in some of the Wong Fei Hung films as the sifu.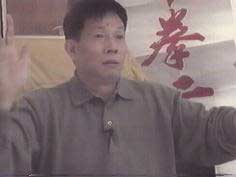 Lau Kar Leung
Lau Kar Leung began appearing in small roles in the 1950's and slowly worked his way up to action choreographer for the Shaw Brothers. In particular, he began a fruitful partnership with Chang Cheh and did the choreography for many of his films. In 1975 he became a director in his own right with a classic film – The Spiritual Boxer. This film mixes comedy, the supernatural and martial arts (even a drunken martial art scene). He followed this with Challenge of the Masters –which tells of the early years of Wong Fei-hung , Executioners from Shaolin in 1976 and then the classic 36th Chamber of Shaolin (aka The Master Killer) in 1978. This film made a big star of Lau Kar Fai (Gordon Liu) and his baldhead became almost synonymous with kung-fu films for a few years.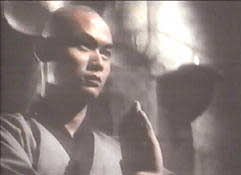 The films of Lau Kar Leung are known for wonderfully intricate martial arts and an innovative style. He continued doing kung-fu films with classics such as Dirty Ho, Martial Club, My Young Auntie, Eight Diagram Pole Fighter, Jet Li's Martial Arts of Shaolin and others, but also directed films such as New Kids in Town – a Moon Lee vehicle, Tiger on Beat with Chow Yun Fat and partially directed Jackie Chan's Drunken Master II. As a performer he can be seen in films such as Pedicab Driver and DM II.
---