---
Baytong (a.k.a.Ok Baytong)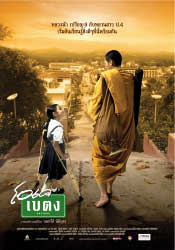 Director: Nonzee Nimibutr
Year: 2003
Starring: Poowarit Poompuang, Jeeranan Manoojam, Saranya Kruengsai
Time: 107 minutes
Nonzee Nimibutr has been the modern Godfather of Thai cinema with his contributions as both director (Dang Bireley and the Young Gangsters, Nang Nak, Jan Dara, Three – The Wheel) and producer (Tears of the Black Tiger, Bangkok Dangerous). These films have helped bring Thai cinema to the attention of the world and fostered a film environment that has allowed new filmmakers to go in exciting inventive directions that have kick started the industry. Thai cinema is still filled with large amounts of banal commercial works, but with directors like Thanit Jitnukul (Bang Rajan), Wisit Sasanatieng (Tears of the Black Tiger), Pimpaka Towira (One Night Husband), Pen-ek Ratanaruang (6ixtynin9, Monrak Transistor, Last Life in the Universe) and of course the Pang Brothers (Bangkok Dangerous, The Eye) there are some tremendous films coming out of Thailand and the future looks bright. Baytong is a wonderful addition to this body of work.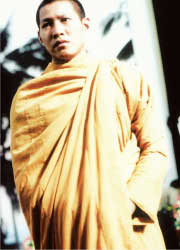 Unlike Nimibutr's previous work, Baytong is nearly devoid of flashy stylization and lush sensual surroundings - it is very basic and simple and becomes all the more powerful for being so. It is a heartfelt if very subtle plea for peace and understanding in these very sad times. Like much of the current world Thailand has also been affected by Islamic disaffection and has been the target of terrorist attacks. Though much of the film does not revolve directly around this issue, it is the igniter of the story and the moral backbone of the message – one of religious and cultural diversity and tolerance.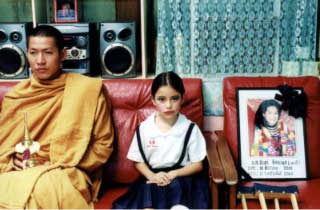 When Tum learns that a terrorist bomb on a train has killed his sister, he takes a leave from his cloistered duties as a monk to go home for her funeral. This is in Baytong, at the very southern tip of Thailand bordering on Malaysia where the Muslim influence is very strong. It is a small but busy town where as one character tells Tum "if you haven't had a bird shit on your head, you have never been to Baytong". He meets his sister's five-year-old daughter (Saranya Kruengsai) and an affectionate bond begins to grow between them – to the point where he decides to give up his robes and leave the temple to care for her upbringing.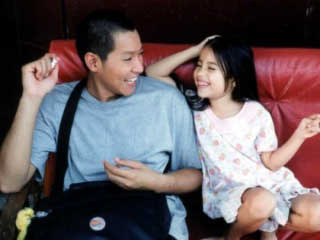 Completely unworldly in his ways and knowledge of everyday things, Tum has to humorously deal with learning to ride a bike, cell phones, alcohol, erections, zippers . . . and pain. A major Buddhist tenet is to rid yourself of desire and in his old world where there were so few temptations that was a simple thing for Tum, but in this new life where there are so few limitations, he discovers that he has needs – for love from his niece and from a woman (Jeeranan Manoojam) he meets. And this brings an unknown mysterious pain that is all the more excruciating for being so unexpected - and he has to look deep inside him and connect with his beliefs to move on.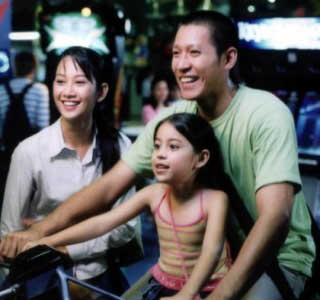 The film is told in almost leisurely fashion – small scenes that begin to add up to something very whole and surprisingly emotional. Much of it is slice of life with a real sense of living in a small Thai city that is nicely captured by the photography and pacing of the film. Though Poowarit Poompuang as Tum displays very few moments of heightened emotion and plays much of the film in straight-faced puzzlement, it is absolutely perfect for his character and the viewer feels like he is seeing the world anew through his eyes. In a world that seems to be brimming with so much hatred for different cultures and beliefs, this simple ode to humanity and forgiveness is a refreshing and needed reminder that we are all in this together.
My rating for this film: 8.0
---