Golden Eagle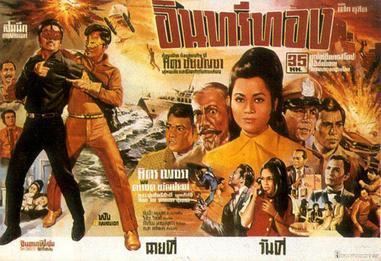 ---
Director: Mitr Chaibancha
Year: 1970
Rating: 6.0
Country: Thailand

---
Aka - Insee Thong

This Thai action film was the final one in a series of Red Eagle films starring Mitr Chaibancha that began in 1959 with Chao Nakleng. It is hard to find out how many of them there were as there is so little information on older Thai films in English. For example, a few sources wrote that Mitr Chaibancha appeared in over two hundred films and yet IMDB only lists ten of them. Chaibancha in fact was such a big star that in some years he was in half of all the films produced in Thailand - but his biggest fame came from the Red Eagle films. The character is based on a series of books written by Sake Dusit. In these films the Red Eagle (Insee Daeng) does the typical secret identity trick - without his mask he is Rome Ritthkrai, well-off, often inebriated (mao in Thai) and afraid of any violence - but as the Red Eagle he rights wrongs and protects his homeland from external or internal forces. Communism being the main culprit.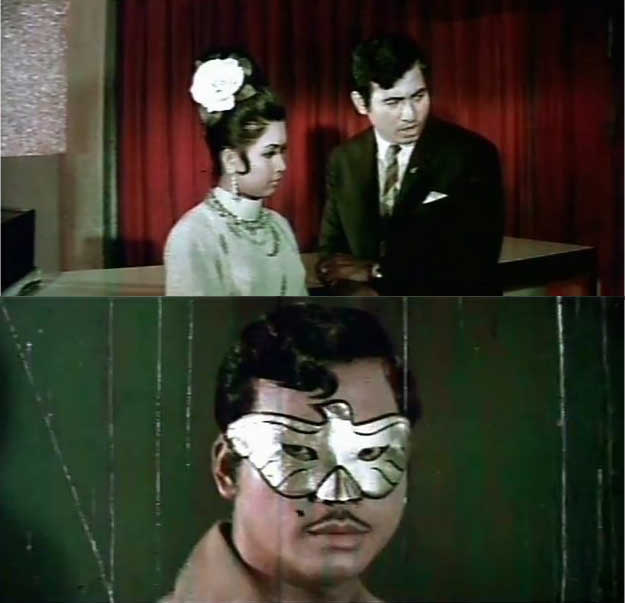 And in fact, in the 1960s like every Southeast Asian nation there was a Communist insurgency. It never got as strong as it did in some of the other nations - the USA poured money into the country, modernized the military but as we see that wasn't enough in other countries - what really did it was the growing power of the King who became an object of veneration to his people. And I should add the Red Eagle!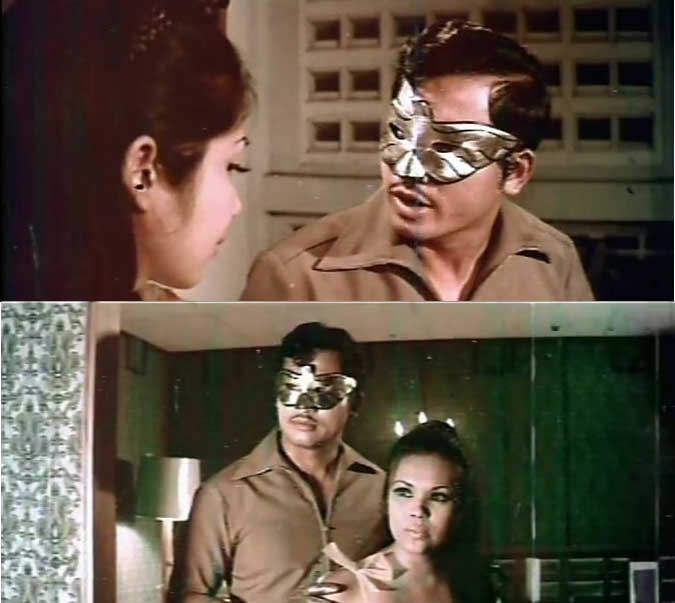 In 165 of his films Chaibancha teamed up with female actress Petchara Chaowarat who was no piker with about 300 films to her credit. In the Red Eagle films they are not romantically intertwined - Oye is just his assistant who from time to time gets him out of scrapes with her fast thinking and judo chops. In this one the Red Eagle has retired and decided to live the good life, but someone has taken on his secret identity and is killing people who can be witnesses against the Red Bamboo - an underground Communist group. They are also killing people by sending them a crystal Buddha which when activated can hypnotize people and scare them into a heart attack. The Mastermind has a bit of a resemblance to Ho Chi Minh.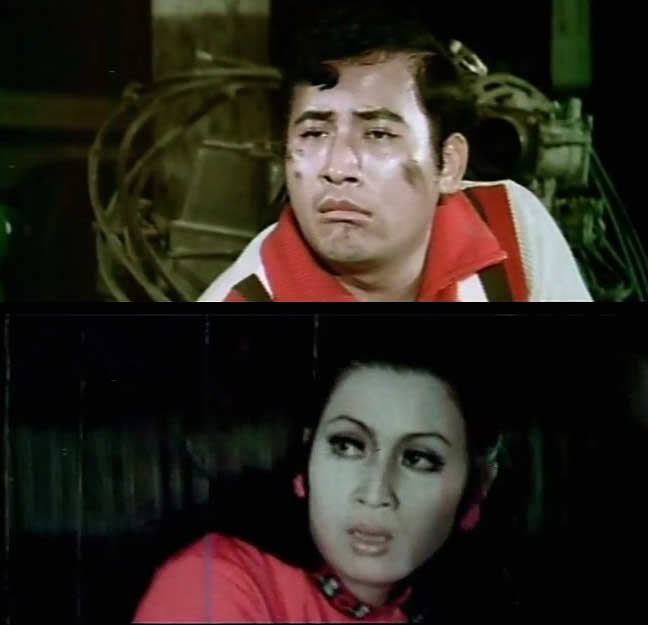 The real Red Eagle is forced to change colors and becomes the Golden Eagle! At one point he infiltrates one of their homes and is discovered. He hides by seducing and bedding the bad guy's sultry niece. I expect he kept his mask on. Not sure what Oye would think of this. He also shoots dead a lot of the minions when he is not breaking their face with his knuckles. Taking into account this is 1970, the action which is plentiful is not bad - nothing Tony Jaa could not do in his sleep - but not great either. The film was fun, clearly cheesy from our perspective, felt quite Thai to me even to the point of a transvestite but disappointingly had very little location shooting in Bangkok. The Golden Eagle meets up with someone at Siam Square which he tells them will be deserted at night. Today Siam Square is about the busiest place in Bangkok with a sprawl of fancy malls.



Now the real life tragedy. In the very last shot of the film, Oye is flying the helicopter to get our hero away from an island after all the bad guys are dead and he hangs on to the ladder up to the cockpit. There was a mess-up and Mitr Chaibancha slipped and fell to his death. He was only 36 years old - grew up in poverty, became a light-weight boxer, joined the military and was discovered for film. In the original film they show his fall but in the dvd it is cut out and he is just shown flying away. In the film he is asked about dying and he says not to worry, he will live for a long time. To this day on the anniversary of his death, fans gather in Jomtien Beach where he died.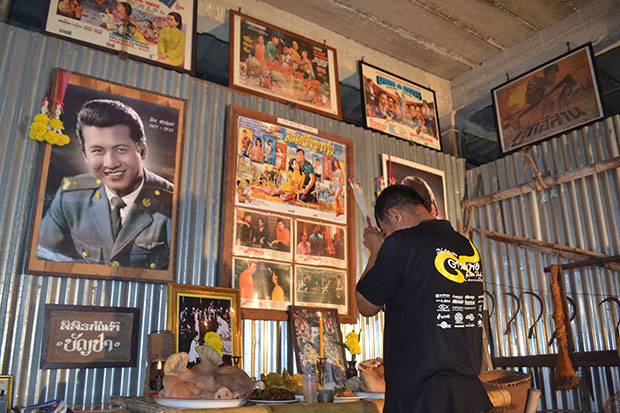 This dvd has English subtitles but is in pretty bad shape - with no attempt at remastering whatsoever. I would love to see a few more in this series but very few of their old films have made it to dvd and only a handful have subtitles - the Thai film industry back then made over 100 films a year. God knows how many are still around but there is no real attempt except from the Thai Film Archives to preserve and remaster these old films which I find very sad. I read that most of the films made pre-1970 were shot on 16mm which may contribute to this. But I am happy I came across this one. I have another action film but like this one it has no English title. It took a bit of research to figure out what this one was.