Dear Galileo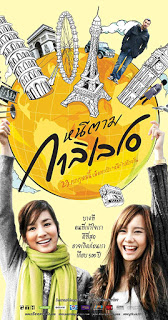 Director: Nithiwat Tharatorn
Year: 2009
Rating: 7.0
Country: Thailand

---
Or this could have been titled Two Cute Thai Girls Go to Europe. This is a fairly unusual Thai film in that it is mainly filmed outside of Thailand - most Thai films just don't have the budget to do so (especially in Europe) and to be frank most Thai's are very insular, not really all that interested in travelling as sightseers or all that much interested in what goes on in the world outside of their own country. So the idea of making a film about two young girls touring and working in Europe felt very fresh and I think it did quite well at the box-office. The director Nithiwat Tharatorn had a big hit a few years previously with Seasons Change about students in a music school and one of his actresses from that one appears here. This was produced by GDH which was making these shiny modern young westernized films that were a step ahead of most Thai films in terms of production quality and scripts.



Don't go expecting a Eurotrip type of film in which Thai girls go wild - the emphasis here is on friendship and sweetness in which a few life lessons are learned but it doesn't exactly generate much drama or tension or even comedy. But it is warm and cuddly with great location shooting in London, Paris and Milan and the two actresses make you want to hug them when things go off track.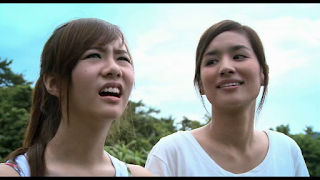 Cherry (Teepanat Chutima) wants to go to Europe after being suspended from college where she is studying architecture and she convinces her friend Noon (Jarinporn Joonkiat) who has just been jilted to join her. Neither have much money or much of a plan - a friend in London to put them up until they find work - illegally of course. They do in a Thai restaurant and try and stay one step literally ahead of the immigration police. Next is Paris where they slave away in the kitchen with little time to see Paris - but enough so that we get lots of lovely photography of the city - where Noon meets another illegal Thai ex-pat played by a Thai but with the name of Ray MacDonald (Scottish father) who I know from the terrific Fun Bar Karaoke and The Eye 3. So a little romance ensues but very innocent. In Italy a bit more drama occurs but that is really not the point of the film.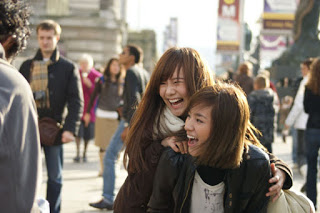 It is again about friendship, the tests of friendship, how the Thai community abroad reaches out to help its own, how Thai's fit into another culture (not well), homesickness and loneliness. As I said at the beginning the Thai's are in general an insular people (which may partly explain why the trailer spends the first minute explaining who the heck Galileo is)- they love Thailand - and the idea of going off to Europe as these two girls did would never cross their mind - and as beautiful as the surroundings are for these two girls in Europe, Thailand is always waiting for them to come home.