Sexy Career Girls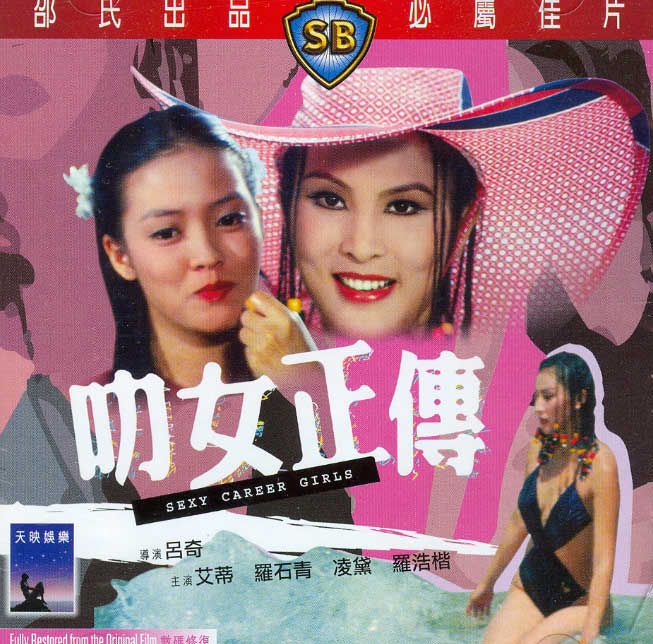 ---
Director: Lu Chi
1980
Two years after the nude infested "The Foxy Ladies", Lu Chi for some reason pulls back on those aspects to instead deliver a rather pointless and bland romantic drama that is almost as modest as a church bazaar. Maybe times were changing and the "adult" films were losing their audience appeal. Certainly, Lu Chi's run of films was nearly at an end thankfully. It stars two of the actresses from "Foxy Ladies" – Ai Ti looking very chic in her array of miniskirts and Ling Tai goes homey as a woman just looking for a husband. They are sisters who come to Hong Kong from one of the outlying islands in hope as they pray "to make more money and marry a nice guy". The film traces their separate stories for the most part and only brings them together again in the final third.

Yin (Ling Tai) moves in with her sexy cousin and does the maid work. The cousin is playing around with a wealthy older man – the cross-eyed To Siu-ming. He was one of Hong Kong's major comedians back in those days when crossed-eyes were funny I guess. It made me wonder why we haven't had one for a while. Maybe it's time. Yin is out to net herself a husband and has a playboy in her cross-hairs, but he has no interest in her or in settling down. She sets up circumstances so that she moves in with him as the maid and nothing he can do can get rid of her – not even having three friends come over to "seduce" her – better known as rape in most circles – but she is still not deterred.

Mary (Ai Ti) starts out as a cigarette girl handing out free samples in her shorts but she is spotted at a disco by Law Ho-kai and he immediately knows executive material when he sees it and so hires her for his advertising company. Her assignment is to get cozy with an elderly tycoon who owns a few companies and get their ad business. The tycoon (veteran actor Cheung Kwun-ma) is smitten with Mary though he is concerned with his "rusty sword". And really very little happens that isn't obvious – the girls stay good and the men come around like men always do. Yum Yum Shaw has a small cameo as a ditzy girl – and the only nudity is a brief scene with the cousin alone in her bed with a magazine and a fashion spread photo shoot. Yawn.

My rating for this film: 3.0

---