We Love Millionaires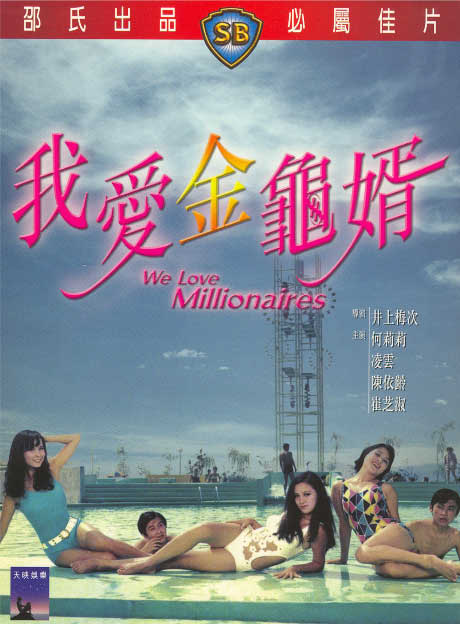 ---
We love millionaires. Don't we all? We either want to be one or marry one and this was especially true back in 1971 when a million dollars meant a life luxury. Now it means you can afford both the New York Times and a Starbucks coffee every day. So not surprisingly, our three shop girls – Nancy Ho (Lily Ho), Yili (Irene Chen) and Bai (Chui Chi-suk) have their hearts set on harpooning a millionaire to marry them. They thought that working in the high class department store would bring them into contact with wealthy men but instead they have to deal with suave shoplifters, serial perfume smellers and men who like woman's underwear.
After reading the book "We Love Millionaires" that advises woman how to land one, Nancy persuades her two friends to come with her to a lake resort outside of Osaka, Japan where you can't spit without hitting a millionaire. They will pass themselves off as daughters of CEO's and will stay with her uncle who she thinks owns a mansion at Lake Biwi. Instead he turns out to be house sitting, but this doesn't deter the girls and they go on the hunt. Yili falls for a jeweler (Lin Chih-yung) whose wife has just died and he is looking for another one to replace her and Nancy and Bai target two young men who claim to be the sons of CEO's but who are as big gold diggers as the girls. Two poor men complicate things by chasing after the girls – a rock and roll musician Peter (Han Hsieh-chin) and a hotel temporary worker, Gao (Ling Yun). Needless to say the girls fall for them but don't want to admit to it because it will mean settling for the rat race in Hong Kong.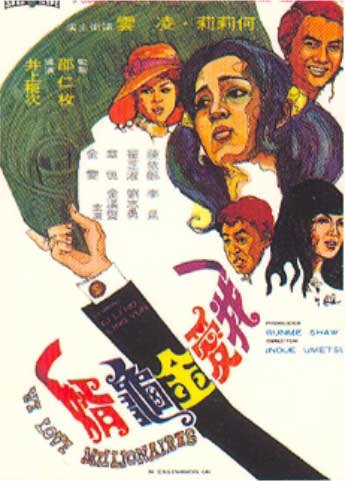 A gang tries to steal the jewels and this leads to a rather enjoyable paint infested madcap brawl that ends up in a fountain – but otherwise the few pleasures of this film come from the smile and charms of Lily in swimming suits and various other fashionable outfits – very nicely attired indeed for a poor shop girl. One scene of her dress accidentally unraveling as she does the Frug on the dance floor is lovely in a small way – just a nice Lily Ho moment. There are a few songs thrown into this Inoue Umetsugu film as one would expect, but nothing very memorable and all are sung by Peter and his band, The Can Can Boys. This is definitely one of the director's lesser Hong Kong films but at least he got to shoot it in Japan. Watching this though you can't help but feel a little nostalgic for films like this that are so innocent and fluffy – they just don't make them anymore – where did all the beach blanket films go, Gidget Goes somewhere films, Andy Hardy Finds Love sort of thing or even Marilyn Monroe in Gentleman Prefer Blondes and How to Marry a Millionaire. I miss those films, but can still find them occasionally in old Hong Kong movies.
My rating for this film: 7.0
---