The Shoe Fairy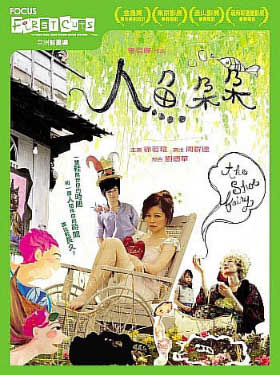 ---
This whimsical film is a production from Focus Films in their First Cuts series. Focus Films is the company that Andy Lau has put together to support new directing talent in Hong Kong and around Asia as well as serving as a production company for his own starring vehicles ("All About Love"). The First Cuts series is a concept that the industry desperately needs to nurture new directors at a time in which the HK film industry is crumbling and few investors are willing to take a chance on anyone without a track record. The films are still low budget (shot on HD technology) but receive a lot of professional care and tend to be more "artistic" and less commercial than one might expect from Hong Kong. Two other titles in the series are "Rain Dogs", an interesting though slow moving film about two young brothers that takes place in Kuala Lumpur and "I'll Call You" which is the directorial debut of Lam Tze Chung, who is best known for his appearance as Stephan Chow's chunky sidekick in Shaolin Soccer and Kung Fu Hustle.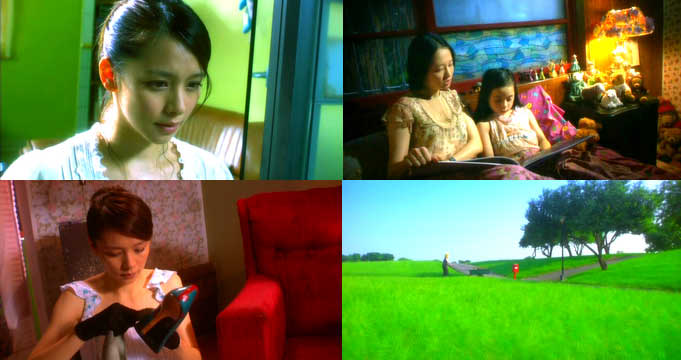 Director Robin Lee certainly gives this an eye scorching visual pop gloss that will make you think you need your retinas readjusted. The colors are startling bright and vivid and the sets are surrealistically unreal (the film won the Golden Horse Award for art direction). Though the story on the surface appears to take place in modern day Taiwan, its look and feel come out of the pages of a children's fairy tale. Interestingly, the visual design, eccentric characters, puckish humor and straight-faced stoic mood of the film appear very much influenced by the Thai film "Citizen Dog". Like that film, this also has minimum dialogue and allows an off screen narrator (Andy Lau) to tell the tale in the fashion of long ago storytellers. It's the first film I can think of that seems strongly indebted to a Thai film – the global network at work.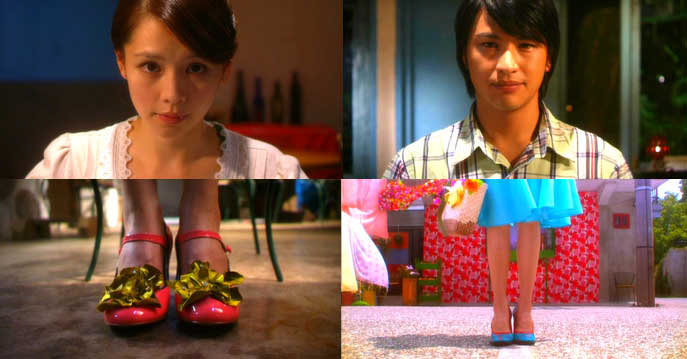 The film is infused with the influences of fairy tales, not only in its own story arc and visual look but it also gives nods to real life children's stories such as Alice in Wonderland and The Little Match Girl. But the biggest link is to Hans Christian Anderson's The Little Mermaid in which the little mermaid wants to have feet. The film also reminds us that fairy tales are not fairy dust, but often morbid frightening stories that were used as moral signposts to scare young children. Dodo is an eight-year old girl who was born with crippled feet and is unable to walk. Her favorite pastime is to have her parents read her fairy tales that she listens to in wide eyed wonderment and she wishes that some day she will get feet, but hopes she doesn't have to give up her voice as did the Little Mermaid.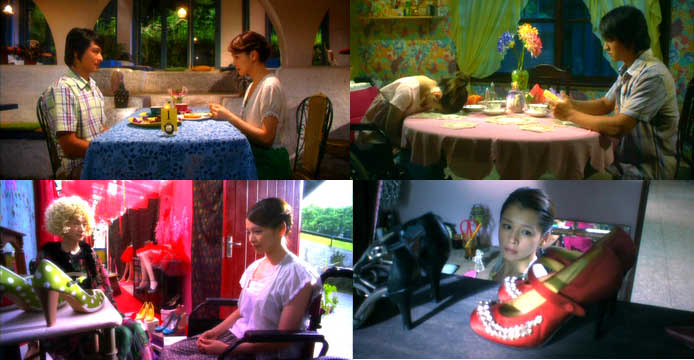 That day does come when she is operated on and while under the anesthesia she is visited by a strangely attired fairy who tells her she will only have true happiness when she has a black and a white sheep. As she grows into adulthood (now played by the still teenage looking Vivian Hsu), she becomes obsessed with shoes for her feet and buys all sorts of fantastic looking footwear that seem to be right out of a transvestite shoe fetish magazine. She connects emotionally with shoes – they cry if she doesn't buy them – smile when they are happy for her. But she wants a Prince as well in her life and finds one when she gets a toothache and goes to the Smiley Dentist and meets Smiley (played by the affable Duncan Chow – "Formula 17") who is immediately charmed by this woman and her fabulous shoes.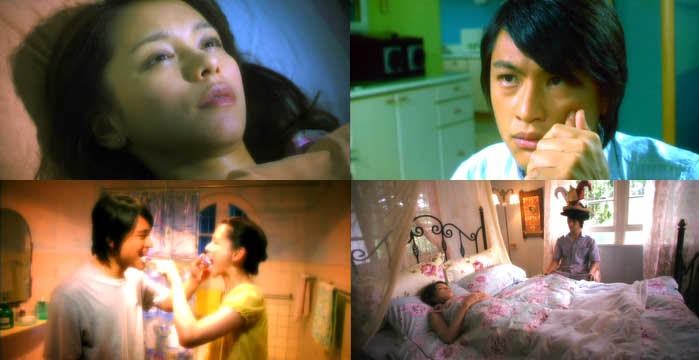 They date and soon marry and a happy ending seems to be inevitable as they revel in each other in the early stages of married life – brushing each other's teeth, Smiley wearing an assortment of ever higher head gear to keep the morning sun out of his beloved's sleeping face and a room to hold her ever growing collection of shoes. But in fairy tales obsession and need are usually met with a harsh moral punishment and Dodo meets the same fate – but this punishment is also her salvation as she learns that what is really important in life is simply living and loving those around you with all your heart. Very charming and lovely to look at, this is a small oddball delight that pleases more than perhaps it should and the final fifteen minutes are simplistic in its lessons and yet emotionally pitch perfect and straight to the heart.

My rating for this film: 7.5

---