Life After Life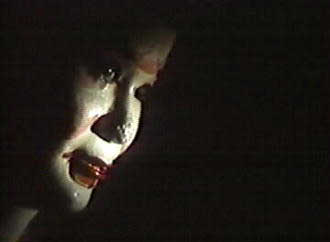 ---
This 1982 Cinema City offering is a real departure from their typical early 80's comedies that they built their reputation on. It is a very dark and well-focused supernatural tale about fate and reincarnation. Surprising for any HK horror film, but in particular for one from this production company – the film is played out in total seriousness and no comedy is allowed to creep in at any point. The story becomes quite involving as the characters appear to be caught in a fatalistic whirlpool that is sucking them along a path that they can not escape from.

Just as surprising – at least from my perspective – is how good George Lam is here. I have never been a big fan of his style of "relaxed method acting" – but here he feels just right as an ordinary man who begins to discover who he really is – and becomes terrified at what he sees.

Lam is putting together a fashion show – and has chosen Flora Cheung (Duel to the Death) as the main model – and is going with a motif using old Chinese puppets. He is able to locate some puppets for the show – but begins to suffer strange painful visions – visions that are confusing and violent – of baleful puppets and blood. Upon investigating, he finds that the puppets were "witnesses" to a murder that took place some 28 years previously – on the same day he was born.

But it becomes even more frightening and convoluted when he realizes that Flora was born on the same day as well – and that perhaps his boss, Patrick Tse (father of Nicholas Tse), was in some way also involved in the events of the past. As Lam attempts to unravel the mystery he begins to fear that somehow the same fate is awaiting him – and everything he does to break with fate just brings him closer.

My rating for this film: 7.0

---