Young and Dangerous: The Prequel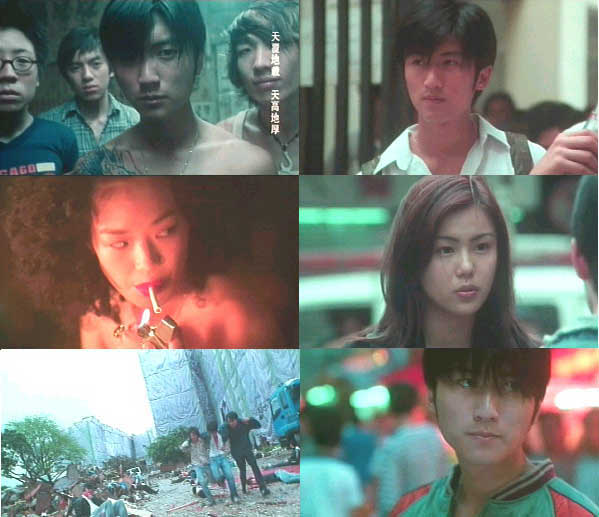 ---
Reviewed by YTSL
1996 saw the birth of the "Young and Dangerous" series of films and the release of what proved to be only the first two of its many sequels. The following year proved to be a lull of sorts as far as the (fictional) Hung Hing gang were concerned, with the production of only one more installment of the hit cinematic adaptations of the at least equally popular comic books creations of an individual known as Cow Man (who, if I'm not mistaken, had cameo parts in a few of these movies). Then came 1998, and the Hong Kong theatrical appearance in January of the fifth of the visually stylish offerings that have been collectively criticized by some moralistically inclined critics as "Triad recruitment" works, the official spin-off -- and more female friendly -- "Portland Street Blues" a mere two months later, and this effort -- in which Chan Ho Nam, Chicken and quite a few familiar others appear (albeit in a different plus younger guise) -- in June of the same year.

There are times when the rapid fire production pace of these BOB (i.e., Best of the Best) offerings appears to have positively vested them with such as a certain energetic plus -- especially early on in this film cycle -- fresh feel. Conversely, there are portions of YOUNG AND DANGEROUS: THE PREQUEL (not to mention other titles in this string of incrementally less cartoonish offerings) that I suspect would have benefited from a less guerilla -- along with slapdash -- style of movie making as well as continuity checks. This way, those problematic plot disjunctures that can irritate the discerning viewer of these arguably not purely mindless offerings might have occurred less frequently (And while I'm on the subject of that which can aggravate: what's with the often illogical proliferation anyways of look-alike individuals in this "Triad boyz" universe that includes the appearance of -- count 'em! -- three separate, supposedly biologically unrelated characters who are all essayed by the shrill voiced Hsu Chi within a single six month period?!).

As things stand, I feel quite justified in suggesting that a careless error was responsible for the beginning section of YOUNG AND DANGEROUS: THE PREQUEL deviating in some key ways from the scene in the trend-setting "goo wat jai" filled effort that it was supposed to recall. In any event, this action looks to have paved the way for the coming into being of an alternative Y&D time line; one that, among other matters, has the memorably monikered Chicken (who gets portrayed in this work by skinny Sam Lee) becoming a follower of Hung Hing branch boss, Brother Bee (who comes in the small sized yet still quite formidable form of Ng Chi Hung), before his good buddy, Ho Nam (Nicholas Tse won a HKFA Best Newcomer award for his essaying of this character), and their friends (Benjamin Yuen plays Chou Pan while Yu Ka Ho has the part of his bespectacled brother, Pou Pan) as well as showing that the latter three -- at least -- of these troubled youth weren't necessarily born delinquents.

To be fair though, YOUNG AND DANGEROUS: THE PREQUEL does adhere to the earlier version of what amounts to a relating of the creation myth of a future Hung Hing branch head of Causeway Bay in terms of having this Cantopop (idol) powered series' principal "righteous rascal" and his "heng tai" having their fateful encounter with the villainous Ugly Kwan (Francis Ng reprises the colorful role he played in the original "Young and Dangerous" movie) on a concrete football/soccer pitch near their housing estate abodes. Additionally, certain of what might (otherwise) appear to be no more than confusion-inducing gaffes can be (also) explained away as somewhat welcome, even if well overdue, retrospective efforts by the movie's makers to provide more than one reason for why and how this gang of four friends (that's minus the Yee character played by Michael Tse in some of the other Y&D films) decided to become Triad Boyz.

Amidst all this, there's the very attraction of YOUNG AND DANGEROUS: THE PREQUEL being the work in which director-cinematographer Andrew Lau, scriptwriter cum executive producer Manfred Wong and the ubiquitous Wong Jing go about quite nicely developing plus fleshing out the character and story of Chan Ho Nam. More specifically, it is in this particular film that the multi-part saga's lead personality gets shown going from being a music-loving secondary school student -- with a caring mother, concerned stepfather, cute step-siblings as well as a not (yet) senile grandmother (whom Helena Law Lan endows with hitherto unrealized depth) -- to a prominently tattoo-ed Triad. Along the way, the only child of a (more) luckless member of the underworld -- whose murdered person was found with a grand total of 47 slashes on it -- is shown doing such as loving (first Lilian Ho's "good girl" Kelly character, then the nightclub hostess played by Hsu Chi who also was coveted by Daniel Wu's Big Head character), scraping, struggling, suffering, often losing (but still ultimately prevailing), and generally having to grow up faster and more painfully than he -- and other, more mature, individuals -- would have liked for him to have done.

In a number of other reviews of YOUNG AND DANGEROUS: THE PREQUEL (including Kozo's at the "LOVE HK FILM.com" web site), there has been denouncement of the attempts made in this movie to tie certain events in Ho Nam's personal history with those hard to forget (for many people around the world) ones that took place in Beijing's Tienanmen Square in the summer of 1989. Although Andrew Lau and his co-conspirators don't have such as Fruit Chan's touch with regards to the use of cinematic works to comment on politically significant real life occurrences, I have to admit that I actually do find the stabs at doing so that appear in this work -- and more than one of those efforts that it is related to -- to be rather intriguing, even when misguided or even downright clumsy.
My rating for the film: 7.5

---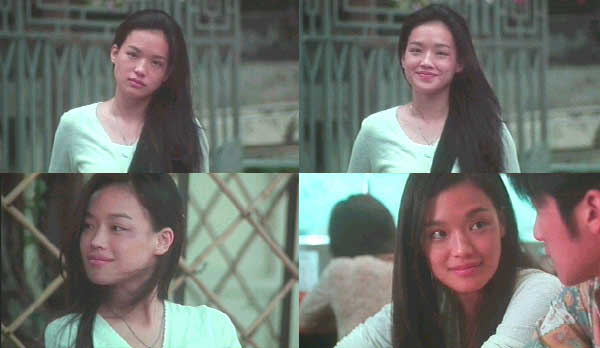 ---