Elixir of Love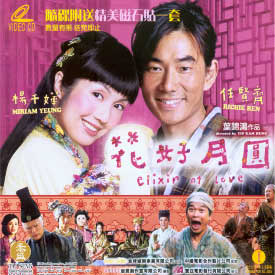 ---
Reviewed by Anabela Voi You
You would think that physical humor can't sustain an entire movie, let alone make it highly watchable, sweet, hilarious, well-acted, and nicely filmed. But Elixir of Love has taken scatological toilet humor to a whole new level, because it thoroughly explores how a physical problem affects the life of a human being – in this case, Miriam plays "Fragrant," a Princess afflicted with killer, suffocating body odor. If it's a drama it would examine how tragic the physical problem is, but if it's a comedy, you can bet the physical humor is going to be surrealistically merciless and therefore it gives you permission to laugh at someone's infirmity. Fragrant's nannies, servants, and family members faint at a mere sniff of her, and when she was of marriageable age, her "suitors" (i.e. Alex Fong Lik Sun) would rather commit suicide than marry her!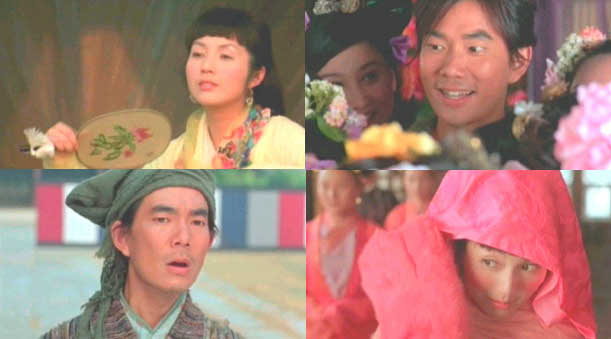 Fragrant was confined to her chambers, as no one could endure her B.O. Her father the Emperor decides that she must be cured and issued a mandate that anyone who finds the "Odor-Destroying Elixir" will be amply rewarded by becoming the Princess' Consort. Having no wealth or career, Richie Ren who works in a brothel as a handyman is privately a budding aromatherapist who is keen on finding the elixir potion and becoming the Royal Consort. Fragrant escapes the palace to be a commoner in her free time and no one seems to notice as everyone at court ostracizes her and stays as far away from her as possible.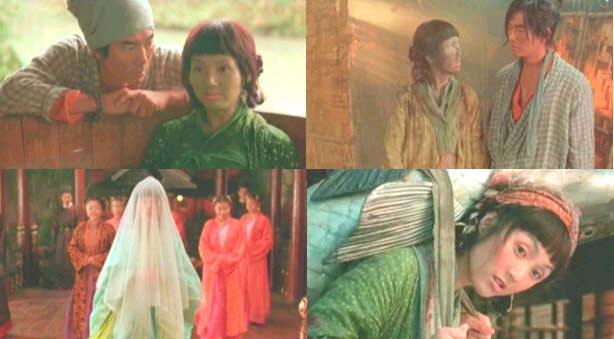 Miriam meets Richie, and together they embark on the "Odor-Destroying Elixir" project, while Richie doesn't know her true identity, of course. Otherwise, the whole plot vaporizes into smoke. Fragrant sacrifices a great deal to help Riche realize his dream of finding the elixir potion and hence becoming Princess' Royal Consort. They set out to the four corners of the kingdom, from Yunnan to Mongolia, to seek ingredients that will create the elixir. As a commoner Fragrant is a fish-seller and the fish market is the only place where she feels at home, because no one notices or complains about her B.O.! Her best friends are fish-sellers as well and they claim they do not smell at all – they frustratingly wonder: what's the world's problem?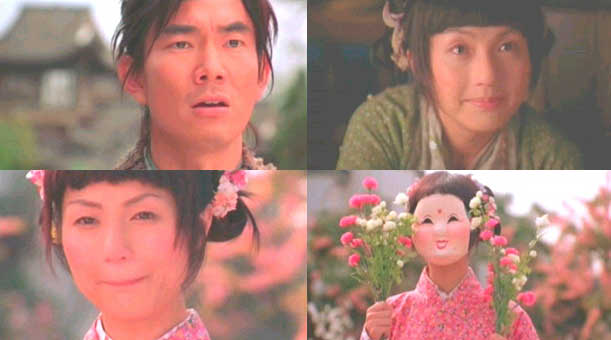 There are some great guest appearances such as Kenny Bee and Alex Fong Lik Sun and a fine supporting cast such as Lam Suet and Eric Kot. Kenny Bee was deliciously evil and he has that "Villain's Resounding Evil Laughter" thing of Chinese cinema down pat. Both Miriam and Richie sing the theme songs, which are sweet enough as marketing tools for their albums, but Chinese pop can only go so far in a costume comedy. Miriam and Richie are exemplary comic actors with semi-serious, yet bemused facial expressions and perfect timing of dialogue delivery. After being rather immature, selfish, and childishly ambitious, Richie in the end learns an enlightened lesson in love and friendship – he realizes that not only does he love Miriam but that she is the one true friend who deserves his love. He resolves to love her despite her B.O., following the touching example of Kenny Bee, the scheming Imperial Physician, who destroyed his own sense of smell in order to be with the stinking woman he loves – love conquers all as well as B.O. (the combination of this scene's gross, unsophisticated humor and simplicity in the belief in love is precious). Richie's famous epitaph to Miriam: "I want to be with you even if it stinks for a million years."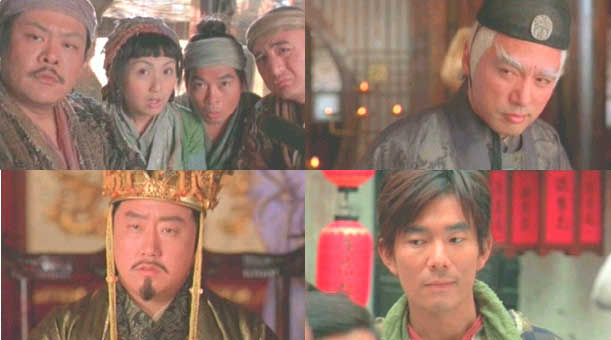 Rating: 8.5

---