Boxer's Story (a.k.a. Father and Son)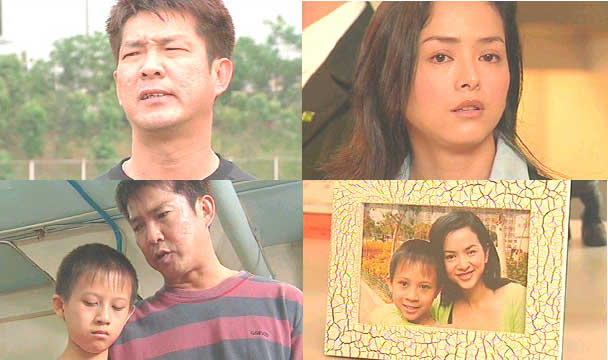 ---
The good news is that Yuen Biao has some work as the leading man! The bad news is that it's in a film that refuses to pass one cliché by on its predictable walk to the final bell. Like his character who left the boxing ring seven years ago because he is getting too old and then returns, Yuen perhaps should have stayed away. It's a dilemma – what do action stars do when their time has passed? Jackie has managed to keep it going through some miraculous personal drive but he too knows some day he will have to face this question head on. Sammo has turned primarily to off-screen activities such as choreography and another of the Seven Fortunes Yuen Wah has made a great switch to becoming a character actor on TV with the occasional film appearance (Kung Fu Hustle, Hidden Heroes).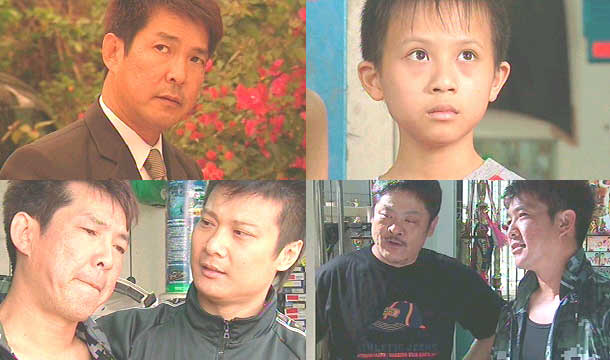 Everybody loves Yuen Biao – his crooked grin and astonishing acrobatic moves are one of the landmarks of Hong Kong film – so it is especially sad seeing him get older and looking worn down facially and no longer having those splashy jaw dropping moves that came out of nowhere and left you feeling agog in wonder. Numerous leg injuries over the years took care of that. This film – though shot on video and quite dull – seems to be his play to be taken seriously as an actor. The action is kept on hold until near the end and the dramatics are kept right up front. Yuen isn't bad in this film and has a few moving moments, but the overall soap opera tediousness of the film makes it difficult to get very involved.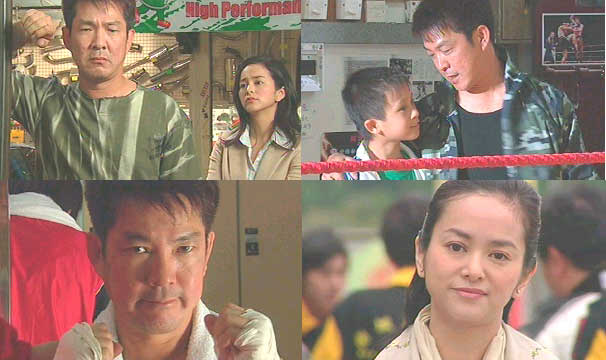 The film is basically a remake of the 1931 film "The Champ" that starred Wallace Beery and Jackie Cooper – which has already been remade at least once in 1979 with Jon Voight and Ricky Schroeder. Another remake wasn't really necessary. Wah (Yuen Biao) is a retired kick boxing champion in Hong Kong and now works as a car mechanic for an old friend (Chin Kar Lok – who also does the action choreography here). He has a young son (Jonathan Lee) who adores him, but he isn't really a great father as he goes on gambling binges, steals his son's money from his piggy bank, gets loaded and often feels sorry for himself. He was a champion once, but no one respects him anymore. But he does love his son, Henry. He has always told Henry that his mother died seven years ago – but in fact she left them both to better herself and to pursue her career (as a car salesperson!).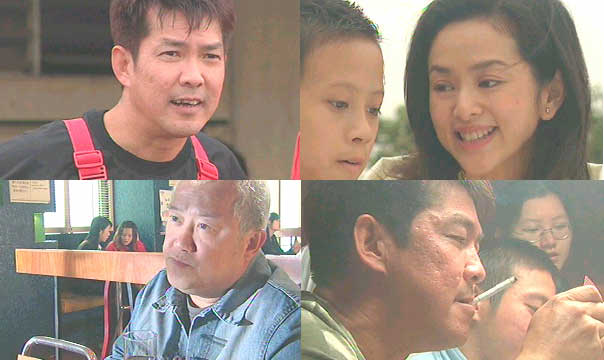 She comes back into their lives when she accidentally sees her son and those old maternal instincts come alive. She is now married (to Jackie Lui) and lives in a large mansion and wants Henry back. Gloria Yip plays the wife. After a ten-year absence from film Gloria has suddenly returned to appear in a few low budget films recently. I welcome her back – she was one of the major cuties in the early 1990's appearing in films such as "Saviour of the Soul", "The Blue Jean Monster", "The Cat", "Flying Dagger" and "The Legend of the Liquid Sword". She got married and retired but all that is over. Ten years later she is not quite as youthfully exuberant but she is still damn cute. Yuen falls into debt because of some gambling losses and convinces his old trainer (Lam Suet) and fight promoter (Eric Tsang – who also produced this film) to get him one more fight.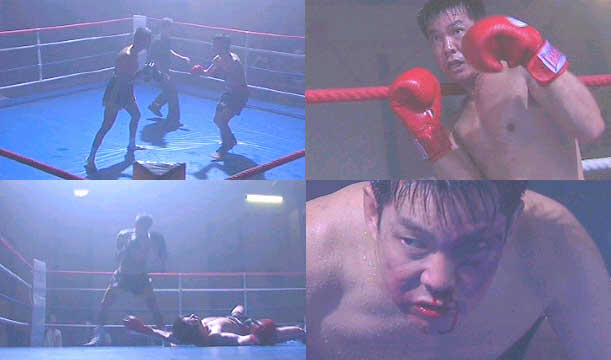 Surprisingly, the fight is nicely filmed and decently choreographed. It almost seems to have been shot with a higher quality grade of film – while the rest of the movie is clearly shot on video, the fight looks almost like a real movie. It's odd because the many cut away shots of the crowd and the other characters look very cheap, while the action in the ring doesn't. A good ten-minutes of the film is devoted to the fight and it is hard hitting and brutal – nothing fancy – no acrobatics of any kind – just two guys beating the hell out of each other – generally in close-up or from a foggy distance. In his shorts and shirtless, Yuen looks to have stayed in decent shape and at least for a few sweet minutes it is nice getting excited about Yuen Biao again.
My rating for this film: 4.0
---