New Police Story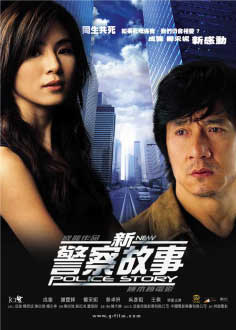 ---
Reviewed by Lee Alon
Much like Wing, his on-screen alter ego for this outing, so does Jackie Chan himself require a lesson in common sense and humility. After almost a decade of rampant Hollywood excess and buffoonery, the man at long last realized the error of his way and returned to hallowed Hong Kong, from whence he started, in one of the greatest police action packages delivered to anticipating cinema pundits in quite some time.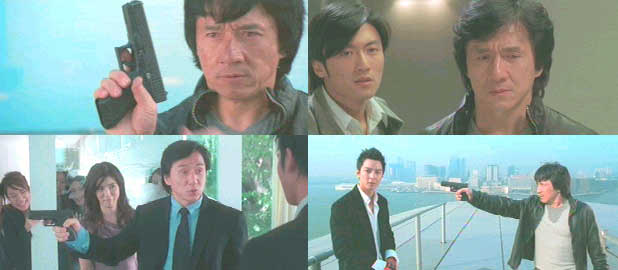 Instead of the mindless drivel he partook in, now we have Chan back to true form again, looking like he did during the halcyon mid-80's heyday for flicks like Cannonball Run and the original Police Story movies (not really related to this version). Even the big hairdo returns, and with it re-emerge all the skills this superstar seems to have lost to shinola like The Medallion, Tuxedo and those irksome Rush Hour numbers.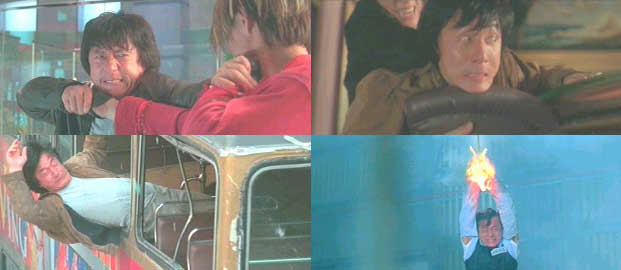 Truly reflecting its real-life counterpart, Jackie's characterization of Inspector Chen follows a rise to glory and its subsequent, often inevitable, crash. Having solved high-priority crimes for breakfast, Chen became too cushy in his Special Crimes task force gig. Luckily for him (in the long run, at least), sooner rather than later a nut too tough to crack so easily came along in the form of technologically savvy, extreme-generation counter-cultural anarchists led by disturbed spoiled brat Joe Kwan (rendered by Daniel Wu, who keeps getting better from movie to movie). These youthful fanatics deploy a series of nasty surprises for Chen and his fellow officers, mostly to fatal effect, although the movie does try to keep violence toned down, with almost nobody dying directly from, say, gunshots. Even Wing's long-time friend Sam (singer/actor Dave Wong, of Love is a Butterfly) falls prey to the tenacious rebels, with the two veteran cops left in a shambles due to the encounter.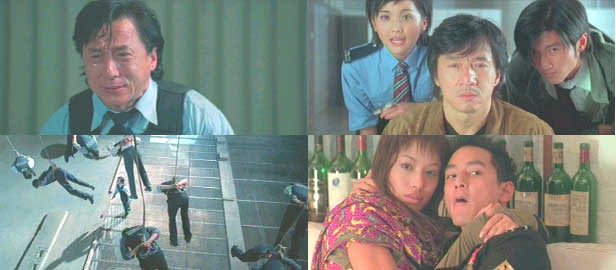 Chen later reverts to alcoholism and despair, even shunning his girlfriend, whom Charlie Yeung did as your typically annoying yuppie chick, hence it was hard liking her for all the prancing and weepiness. Anyway, Wing was promptly pressed back into action by young cadet Feng (Nicholas Tse), almost reluctantly turned onto combating Joe Kwan's gang. The latter took to emancipating major financial institutions of their monetary assets, all done ruthlessly while clad in snazzy designer gear and masks a la Point Break (with Keanu Reaves).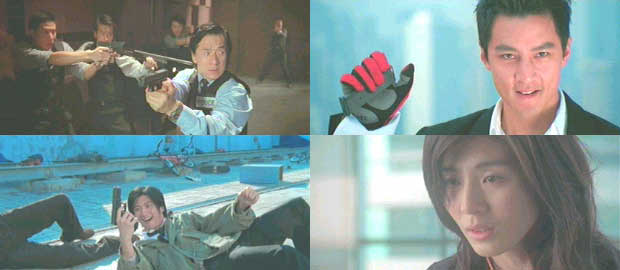 Although its story adheres to tried-and-tested cop formulas, NPS triumphs big time despite the many hurdles facing such projects. First of all, the action's great. While cleaned up for the kids, gunfights appear full-bodied and satisfying, with an excellent complement of special effects. Martial arts also contribute their share as Jackie leads the pack with some of his trademark stunts and moves. These, blessedly enough, do not include any of the insipid clownish crap we've seen his own good name tarnished with. Rather, NPS features copious amounts of excellently-directed fights, some respectable car action, and a bus scene reminiscent of earlier films where half the city gets demolished. However, none of its elements become over-the-top to the point of embarrassment, as seen lately in duds like A World without Thieves.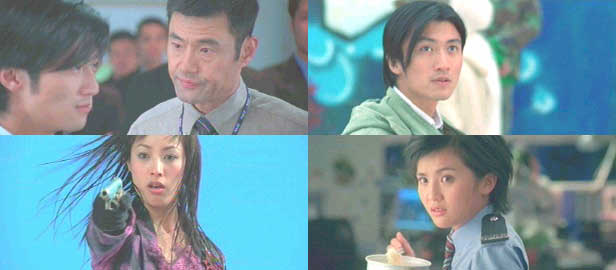 Aside from action and astounding cinematography (apparently funded by the HK Dept of Tourism), the movie furthermore supplies audiences with a robust, compelling story, carried along by some of the biggest names around. Supporting roles include Yu Rong-guang (unforgettable in Iron Monkey) and even our pet peeve, Charlene Choi, once more sans her Twin Gillian Chung and not as infuriating as per usual thanks to being surrounded by genuine quality. Said quality definitely applies to the villains, here done well by a group previously not always associated with skill. Apart from Daniel Wu, who truly deserves an award or two for doing such a superb demented bad guy, evildoers also include star performances (albeit brief) from Andy On (Black Mask 2, White Dragon) and Coco Chiang (Night Corridor, Men Suddenly in Black).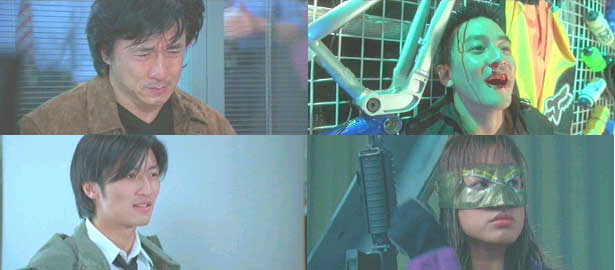 To round off its attributes, NPS manages to professionally balance ingredients that might not necessarily gel together that well - boisterous yet intelligent action, smart humor and touching sentimentality all share space therein. Sounds like too much of a brew, but here it went down gullets effortlessly. Yes, in spite of its billing as a carefree actioner, the film uses quite a lot of emotional content, sometimes showcasing characters and their roots, like Daniel Wu's Joe, who we learned came from an abusive background. Overall, there was a lot of crying, but since sympathy with characters was easy as instinct, the outpourings felt appropriate, not awkward or forced.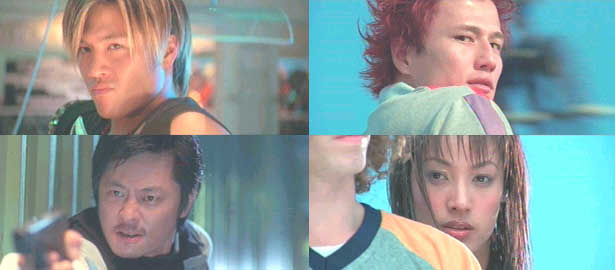 New Police Story caught us off guard, while expecting another vacuously dumb cops and robbers number inundated in Jackie Chan fanfare, we ended up receiving a veritable fountain of carefully crafted elements composing one heck of a meaningful action adventure.
Rating 7/10
Directed by Benny Chan
Starring Jackie Chan, Daniel Wu, Nicholas Tse, Charlie Yeung, David Wong
2004, Cantonese, 120 minutes
Contact Lee Alon here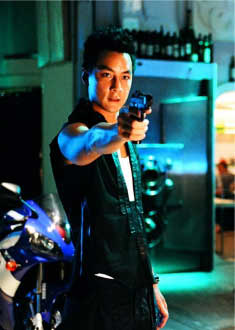 ---