Sylvia Chang Pictures
---
Sylvia Chang has had an astonishing and creative film career over the past 30 years as she has become something of a renaissance woman with her accomplishments in the fields of acting, directing, writing and producing. Born in 1953, she had her acting debut at the young age of 16 in Taiwan and she has gone on to act in over ninety films.
She has appeared in many classic films and worked with some of the great directors - King Hu in Legend of the Mountain, Ann Hui in her breakthrough New Wave film - The Secret, Stanley Kwan in Full Moon in New York, Ang Lee's very popular Eat Drink Man Woman and Tsui Harks favorite film by his own admission - Shanghai Blues. She is perhaps best known to many though as Inspector Nancy Ho in the series of comedies - Aces Go Places. I find her immensely enjoyable to watch whether in comedy or drama. She is not a classical beauty - but the passion and heart felt characterizations she brings along with an impish sense of humor make her a treat in any film.
A few other enjoyable films of hers to see are Eight Taels of Gold, All About Ah Long, The Fun, The Luck and the Tycoon, He Lives by Night and 800 Heroes.
Not satisfied to be strictly in front of the camera, Sylvia has directed and produced a number of films - Mary From Beijing, Passion (for which she also won the Best Actress award) and the recent well received Tempting Heart with Karen Mok, Gigi Leung and Takeshi Keneshiro.
I should add that I also have a CD of her singing that is terrific.
---
To see other references for this actor on this site - simply enter the name below.
---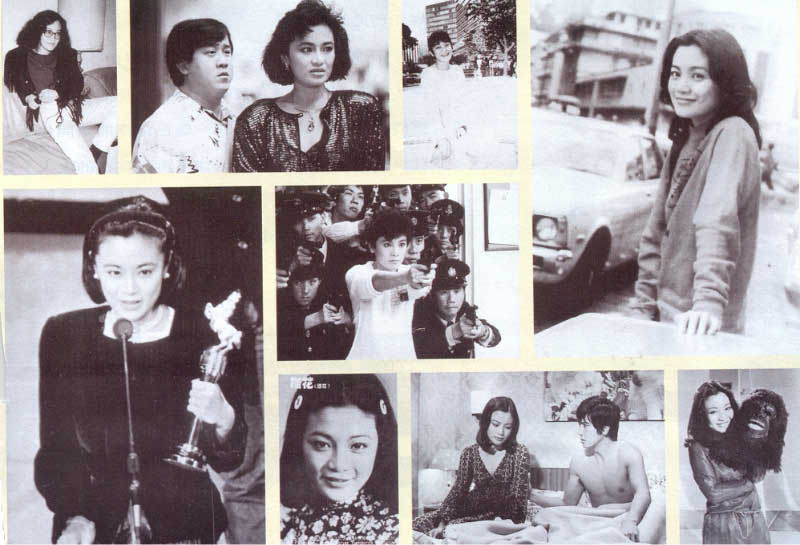 ---
Sylvia Chang pictures 2
Sylvia Chang pictures 3
Sylvia Chang pictures 4
Sylvia Chang pictures 5
Sylvia Chang pictures 6
---