Pinky Cheung Pictures
---
After watching Pinky in Raped by an Angel 3, I became a Pinky devotee. Apparently, an English magazine Bizarre named her the new Exploitation Queen of HK "B" films. She has gained this honor by appearing in a number of horror and Category III films since her start in the business in 1997. Other "good" films to check Pinky out in are Horoscope I & II, Raped by an Angel V, Fourteen Days Before Suicide and Mr. Viagra (a.k.a. Mr Wai Go). She manages to be wonderfully tongue in cheek sexy at times and very innocent at others.
---
Birthplace: Siu Hing, Guangdong
Birthday: September 30th
Measurements: 34 - 23 - 34
Height: 5 ft. 6 in.
Pinky on love:
I don't have any illusions about love and leave my love life up to destiny. I don't when I'm going to
marry because it's something even I don't know yet. I already have a lot of friends who are already married like Lai Suk-Yin who got me to be a bridesmaid and Kam Wai-Ying. However, I'm not really that desperate to
marry. You can't hurry love. Right now, I'm focusing on my work. The thing I worry about most is not having any work.
---
To see other references for this actor on this site - simply enter the name below.
---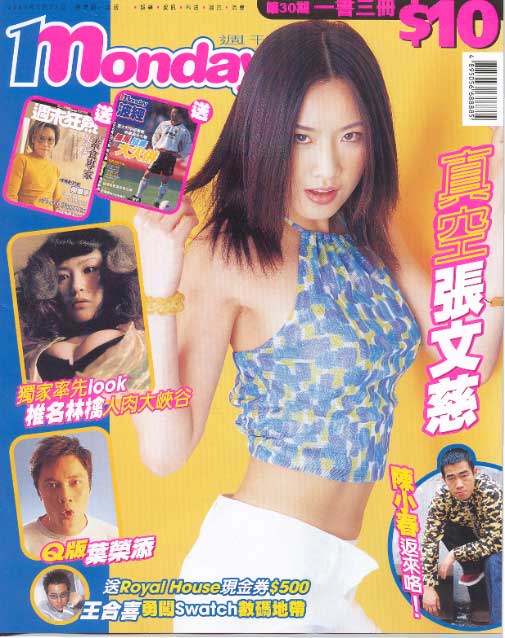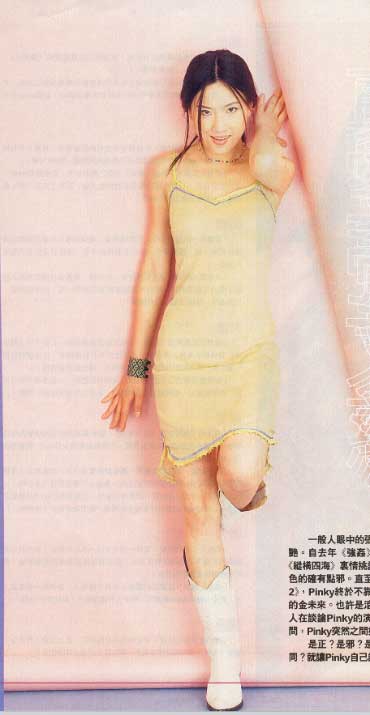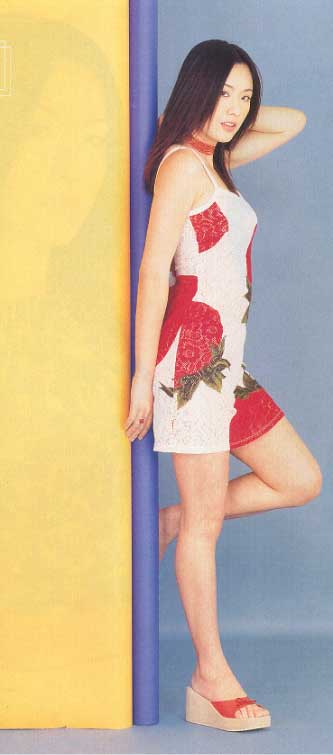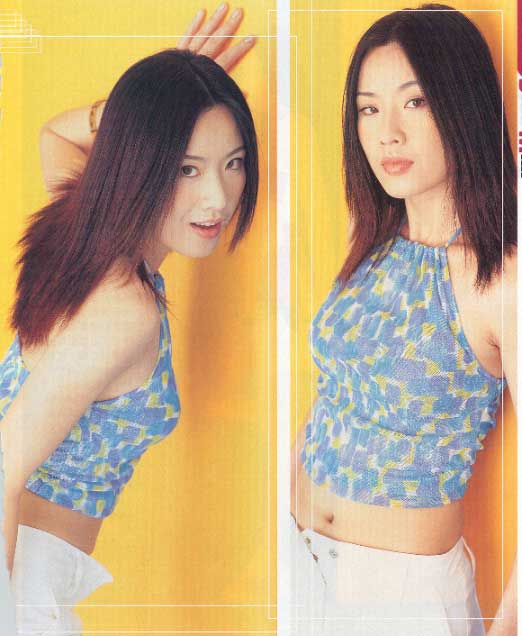 ---
Pinky Cheung Pictures 2
Pinky Cheung Pictures 3
Pinky Cheung Pictures 4
Pinky Cheung Pictures 5
Pinky Cheung Pictures 6
Pinky Cheung Pictures 7
Pinky Cheung Pictures 8
Pinky Cheung Pictures 9
---