Born to be the King
---
Reviewed by YTSL
What a difference a few years - and movies - can make. These days, the lead actors - and director and producer plus sometime(s) scriptwriter -- brought to the limelight by the unexpectedly highly successful first "Young and Dangerous" movie are, if not ruling the HKSAR movie roost, at least well known names and often seemingly invariable presences in Hong Kong blockbusters. Quite a few people might not see this as all that good a development. Still, I have to say that none of the series - including those that didn't actually have the Y&D title: I.e., 1998's "Portland Street Blues" and 2000's "Those Were the Days" - have ever proved to be a disappointment for this (re)viewer by way of there always being: Some plot twist that I couldn't anticipate; and, starting with "Young and Dangerous 2" on, certain incidents which can be seen to parallel certain real and intriguing political events which have taken place in East Asia in recent years.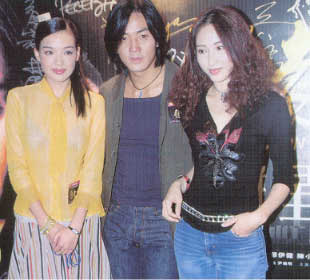 Parts of BORN TO BE THE KING take place in Hong Kong and Japan but Taiwan is where the action mainly is and Mainland as well as Overseas Chinese worries and issues are discussed and addressed. Yes, the film does spend time on the often childish and frivolous personal activities of such as Chan Ho Nam (Ekin Cheng is characteristically - depending on how you feel about his acting style and (in)ability -- stoic or blank-faced), the character now known as Mountain Chicken (I will maintain that Jordan Chan is the series' true star as well as most charismatic presence), the Malaysian airhead played by Hsu Chi (who, along with Roy Cheung, has played three different characters - bettering by one Gigi Lai, Jason Chu and Michael Tse's two -- in this saga) and Chicken's Taiwan-based uncle (Blackie Ko gives a flamboyant performance). And kendo, golf, fishing, betel-nut chewing and being massaged by one's spouse are here added to drinking, night-clubbing, brawling, whoring and loving as extra-curricular activities enacted by young and not-so-young East Asian "rascals" and kingpins.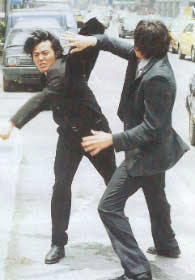 Make no mistake though about quite a few of the comments made in BORN TO BE THE KING about the concerns of Taiwan's San Luen (of which Chicken and his uncle are members) and other Triad gangs being meant to be applicable on a much larger societal canvas and scale. Ditto re the involvement into what ostensibly are Taiwanese matters by Hong Kong's Hung Hing gang and Japan's Yamada group of Yakuza (which Chicken marries into; itself a reminder that there indeed are communal and individual ties between Taiwan and Japan that many people don't always realize or remember exist). Indeed, an argument might be made for director-cinematographer Andrew Lau and producer-scriptwriter Manfred Wong having utilized these surficially cartoonish Goo Wat Jai tales in the way that Tsui Hark was apt to do with period pieces and fantasy and wuxia dramas.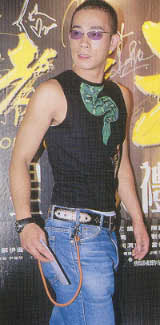 Although they have been criticized for being "Triad Recruitment" movies, there is no doubting the popularity of the Y&D films with never-going-to-be Triad as well as aspiring and actual Triad audiences. Similarly, while the young are in the title, forefront and focus of these films, they do appeal to older, not just youthful, men and women (in East Asia, if not elsewhere). Maybe it is because - as alleged by Li Cheuk-To in a Hong Kong International Film Festival/Urban Council of Hong Kong publication - "[t]he main theme of the "Young and Dangerous Series" is, in fact, the inheritance and rebuilding of traditional values" (1997:10). Indeed, a (grudging or not) respect for one's elders (which include a cameo-making Spencer Lam's Christian priest), loyalty to comrades - some of whom have been friends since childhood -- and commitment to marital vows are ideals which are very apparent in BORN TO BE THE KING (even if they initially look like they will be the precise ones that are getting undermined).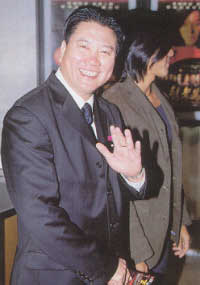 Ending this review on a cast note: It was a pleasure to see one more Y&D work which had Jordan Chan's Chicken, as opposed to Ekin Cheng's Ho Nam, as the main character. And while Karen Mok was no where in sight, he did once more share touching and amusing scenes with a ladylove. With regards to new supporting characters: The actor who played the outwardly prickliest of the Taiwanese triad elders was interesting to watch; I thought that Peter Ho - as the U.S.-educated son of the Taiwanese crime lord whose mistress was portrayed by Chingmy Yau in "Young and Dangerous 2" -- was a believable exemplifier of someone who sought to make a case for power often going to the wily rather than those endowed with brute force; and if only the magnificent Sonny Chiba (playing the head Yakuza who also was Chicken's Japanese father-in-law) had been able to have more screen time (Word has it that it was only an on-set injury which prevented this from happening).
My rating for the film: 8.5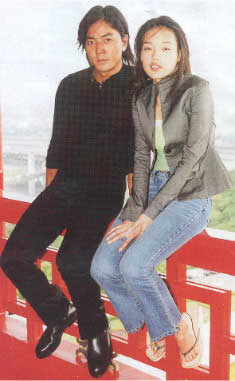 ---