The Fate of Lee Khan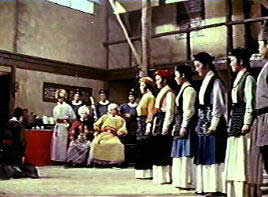 ---
To watch this film on such a poor quality video as I did is nearly a travesty. The colors were faded, the film was cropped so badly that most of the subtitles were cut off on both the left and right side. When this wasn't occurring, the subs often fell below the screen. What I would give to see this film in a widescreen format with a clean print because even with all these defects it was still a wonderful film. This film directed by King Hu is considered one of the classics of Chinese cinema.
This film is masterful in the way that it slowly builds layers of drama and tension around a fairly simple plot. Hu creates a beautifully textured rendering of a time set in the Mongol dynasty by using authentic sets and a wonderful assortment of character actors. Due to the inability to often read the sub-titles, I must admit to not being entirely clear as to some of the plot complications.
The basic story line though is that Lee Khan, a Mongolian prince, is coming to stay at an inn somewhere in the middle of nowhere to obtain a secret war map. The Chinese rebels learn of this and conspire to kill him and steal the map. Much of the film takes place inside the inn and the first forty-minutes of the film presents us with a myriad of interesting characters coming and going and the many activities such as gambling that take place inside. It is a fascinating glimpse, yet beneath the surface the conspiracy is slowly coming together and many of the characters are not who they seem to be. Hu's use of the tracking camera to capture all the movements that are taking place throughout the inn is superb.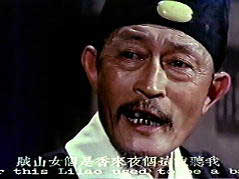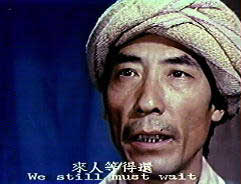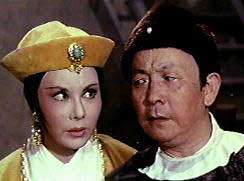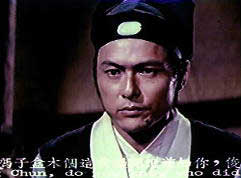 The female innkeeper (Li Lihua - one of the top Chinese actresses of the 40s and 50s) is part of the conspiracy and has brought four waitresses to work at the inn. These are not four ordinary waitresses as witnessed by the fact that Angela Mao, Helen Ma (Deaf Mute Heroine) and Hu Chin are among them. They are all proficient killers. In some early sequences there are a few occasions in which they are able to showcase their skills as they twirl over table tops and balconies.
Of course the big test is Lee Khan. Finally Lee Khan(Tien Feng), shows up with his entourage of bodyguards and the deadly but beautiful Princess (Hsu Feng) at his side. Hu is in no hurry though and very slowly the tension is created – will the plot be discovered, when will they attack – to great effect. Finally the rebel's hands are forced and they must show their faces. There is no turning back.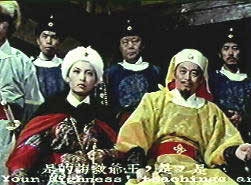 There is a reasonable amount of fighting and kung-fu flying but taking into account the year that this was made – 1972 – it is somewhat primitive as compared to today's films. Still there is some good action and of course Angela Mao looks terrific and acrobatic in all of her scenes. The real reward here is watching a great director construct a world full of great faces, a feeling of wonderful authenticity and a story that grabs your interest and never lets go.
Sammo Hung was the director of action according to Bey Logan's book HK Action Cinema.
---