City on Fire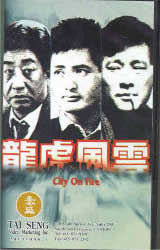 ---
This excellent police drama directed by Ringo Lam is easily one of Chow Yun Fatís finest performances. He brings a real intensity to his role, but never over plays it. He received the best actor award for it.
The film opens with the killing of an undercover cop in the night market in Kowloon. CYF, also an undercover cop, is assigned to try and get close to the gang responsible. He doesnít want to do this, as he is sick of the duplicity of his life and the fact that he has to betray the people that he comes to know. CYF wakes up from a nightmare and the shadows of the venetian blinds across his face spell out the fact that he is trapped in a situation from which there is no escape.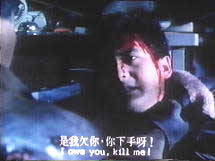 CYF is able to infiltrate the gang and becomes friends with Danny Lee. They ask him if he wants to go with them on a jewel heist. He has no choice but to betray his friends again. The final 20 minutes is a well-staged action piece that has a terrific impact. There is within this of course the famous standoff scene.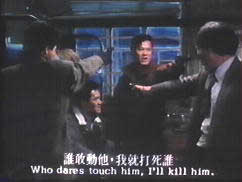 For the most part though, there is not a lot of action in this film. Lam is more interested in creating a complex character here and showing all the complications in his life. Lam juxtaposes the strains of his work with those with his girlfriend,Carrie Ng. By spending time showing the relationship between CYF and Carrie Ng, it perhaps slows down the pace, but completes the picture of his character and makes the story more effective.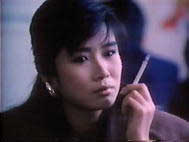 There are a number of terrific scenes in this film. At one point CYF has to dodge some cops, who really think he is a criminal in order to meet Danny Lee, and the chase through the streets and subways of HK as he tries to shake them is brilliantly executed.
The one thing that does not really feel right is how quickly the bond grows between CYF and Danny Lee. They were much more convincing a few years later in The Killer. At one moment they are at arm's length; the next moment it is like a "Andy Hardy in Love" film. CYF realizes that Lee is a cold blooded cop killer and for him to feel such strong friendship makes no sense.
My rating for this film: 8.5

---