Street Angels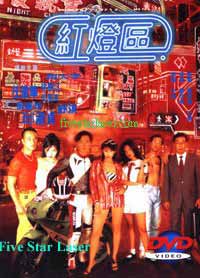 ---
Chingmy Yau. Hsu Chi. Valerie Chow. Is that enough reason for you to watch this film? No, how about Hsu Chi topless? Still not enough? Well, how about Simon Yam topless!. A little something for everyone in this tawdry tale of the world of neon lights and hostess bars on the mean streets of Hong Kong.
This film is a bit of a mishmash in regards to both plot and style. Some scenes are very gripping with excellent camera movement while other scenes are very static and just dead in the water. It certainly starts off with a blast as Simon Yam rolls in on a motorcycle, saunters into a bowling alley and begins a brawl with a gang of youths. Chingmy is there and assists her boyfriend Simon by crashing a bowling ball on someone's skull. Simon then makes his escape by throwing himself down the alley into the pins and a street chase commences. It's a kinetic well done scene - and I didn't even know they had bowling alleys in HK. But after Yam escapes out of the country, the film bogs down for the next hour until he returns.
Chingmy is not so lucky and goes to jail for a year. When she gets out she needs to get a job as a Mamasan in a high class hostess bar run by Brother Man and his bodyguard, the king of Cat III films - Tsui Kam Kong. Chingmy recruits Hsu Chi as one of the girls. Hsu Chi had previously been working at a massage parlor where she was complaining "I wanked so much my hand is numb"!. This was one of her earliest roles while she was still doing the "full monty" and though her role is not large it is very memorable. Valerie Chow has a role as a hostess in a competing bar.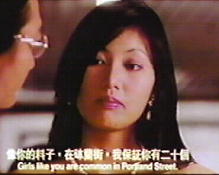 This is not a particularly insightful or realistic look at the lives of these girls though. The film portrays them as almost being in a sorority house atmosphere, though "school night" takes on an entirely different meaning here!. And Brother Man comes across as Mr Rogers and his Neighborhood.
Finally Yam returns and the film takes a very nasty brutal turn for the better.
This film is by turns dramatic, comedic and violent. These elements don't really meld together that well and the Y&D ending is a bit ridiculous. Still spending 90 minutes with Chingmy, Hsu and Valerie is not exactly a painful experience by any means.

My rating for this film: 6.0

---