High Risk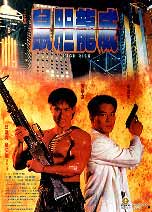 ---
Though disliked by many for being a Wong Jing Die Hard wannabee, I think this film stands on its own as being high entertainment value. Very little downtime in this movie as the action is fast & furious and I enjoy seeing Jet in modern settings.
In the opening scene a shocking tragedy in Jet Li's life occurs (and would take place only in a HK movie) that propels him to leave the police force and become a bodyguard to an actor played by Jackie Cheung. Cheung plays a character that is based on a combined caricature of Jackie Chan & Bruce Lee. His character definitely makes fun of both as it satirizes womanizing, faking stunts, entourages' etc. and many people are offended by this.
At a high society party in a luxury hotel terrorists take over the building to rob some jewels. Jet Li goes up against them all and there are some splendid fight scenes. The car driving into the elevator to escape a barrage of bullets is inspired.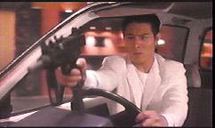 Chingmy Yau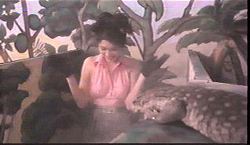 is along for the ride as a journalist investigating whether Jackie Cheung does all his own stunts as he claims and becomes an ally of Jet Li. Also invited is Valerie Chow (airline stewardess in Chungking Express) as the villainess and Charlie Yeung as the cutie pie waitress. Basically this movie is a fast furious fun ride from beginning to end.
My rating for this film: 8.0

---