Leopard Hunting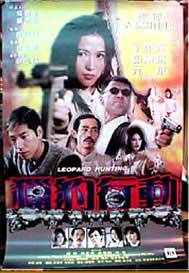 ---
Oh, the potential of this film! A great blueprint, but then a substandard building constructed over it. With a cast of Jade Leung, Yukari Oshima, Yuen Wah, Yu Rong-Guang and Roy Cheung I had great hopes of a top notch old fashioned HK action ride. And the plot has potential as well as it stretches from HK to Manila to Tokyo to the Mainland. It is a fairly well budgeted film with good production values and a large cast.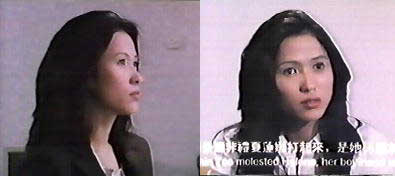 Unfortunately, the director just has no focus (or ability) whatsoever and sadly squanders an opportunity to make a great Girls with Guns flick. The good guys have Jade, Yukari and a bunch of other female cops, while the bad guys consist of Yuen Wah, YRG and Roy Cheung and an army of baddies.

A great match up in the making, but very little follow through. The film really drags at times due to a script and direction that doesn't know what to do next. For example, at one point the cops convene to go over the case and regurgitate for 10 minutes what the viewer has already witnessed.

About 40 minutes into the film Yukari finally makes her appearance and gives the film a much needed shot in the arm. Jade looks fabulous as ever, but does not have as much screen time as I would like. The final 10 minutes though make the film almost worth sitting through just to see Yuen Wah take on Jade & Yukari and four other female cops in a terrific matchup. Yukari has two other decent outings against YRG and Roy Cheung - this is basically her film once she arrives on stage.
My rating for this film: 6.0
---