Love Generation HK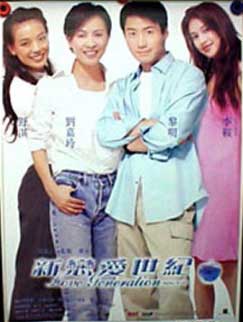 ---
This film begins in 1992 and Leon Lai is a young broker but already predicting that the Hang Seng stock market will shoot up for six more years, but then collapse in 1998 - what a genius!. He is in love with Carina Lau , a clerk in a cosmetics shop. One night in an almost Woody Allenesque scenario - the two of them are waiting in line to eat and Carina overhears a couple talking about their relationship problems and advises them to split up. She then realizes that her relationship is not so very different and so proceeds to break up with Leon.
Jump ahead six years - Leon is now of course a financial God - and as apropos for a God he now is sitting in a hot spring with Hsu Chi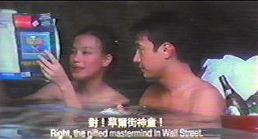 who is his girlfriend. He also has a beautiful secretary (Lee Ann dí Alexandry dí Orengiani - quite a mouthful in many ways!), who he has known since she had braces and who has a very obvious crush on him.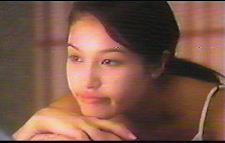 In a very amusing scene in Tokyo, Leon runs into Carina - the flame of love is still there - but she is now engaged to a wacky Triad kingpin trying to go straight for Carina (no swearing or killing allowed). Complications ensue - between Leon and the three women. Who will Leon end up with. Nothing very special here, fairly lightweight but with a few silly scenes - such as the dentist using his triad patientís mouth as an ashtray when he is knocked under. There is a fairly racist moment near the end of the film that is unfortunate, but overall light somewhat amusing fluff with a bonus of three beautiful actresses.
My rating for this film: 6.5

---