Almen Wong
---
Almen Wong is certainly one of the most interesting of the new faces in HK cinema. The May 28th,1999 issue of Femme Fatales had a very good article on her from which the following information and pictures were gathered.
She is from Mainland China and was a model for six years in HK before she received an offer to do a film. This was an English version of the Jade Leung film Green Hat. Both versions were filmed at the same time, but apparently only the Cantonese version was released. I can't say Green Hat is a very good film, but I would certainly be interested in seeing the Almen Wong version.
Next, Almen was cast in Yesterme, Yesteryou, Yesterday, but it was in her following film Shanghai Grand that gave her an initial taste of being an action actress. So she began studying martial arts and working out seriously. A few more roles came her way - in Final Justice and Till Death Do Us Part - but it wasn't until Her Name is Cat that she was able to be a true action star. Since then she has appeared in The Group where she had one great action scene and The Accident. I'm waiting impatiently though for her next total action film.
As these pictures show, she has a very different and interesting look to her - like a lioness waiting to attack. And she already has her own action figure out !
---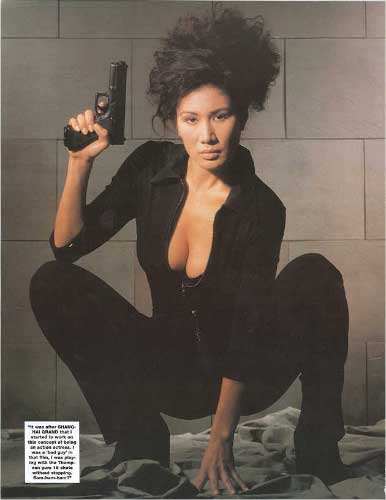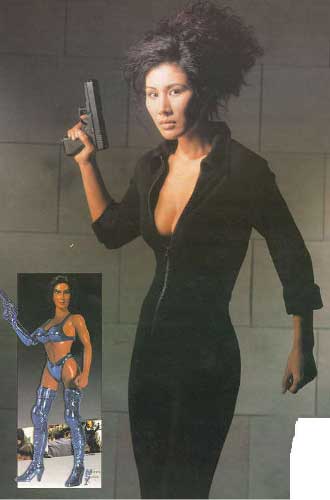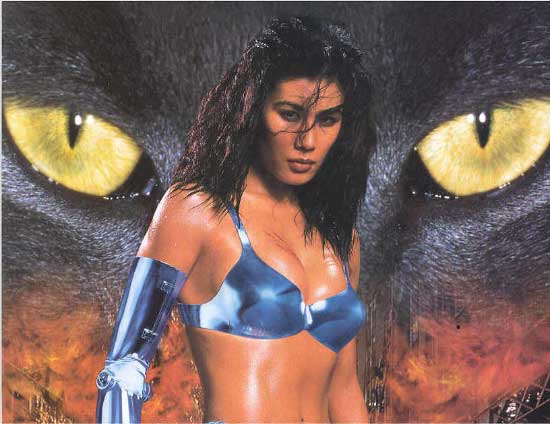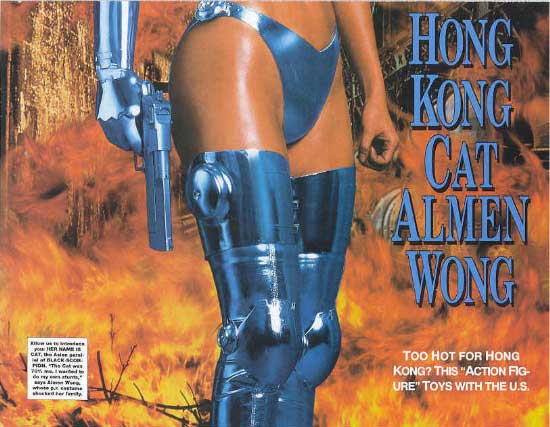 Almen Wong Pictures 2
Almen Wong Pictures 3
Almen Wong Pictures 4
Almen Wong Pictures 5
Almen Wong Pictures 6
Almen Wong Pictures 7
---