How to Pick Up Girls (aka Love Army)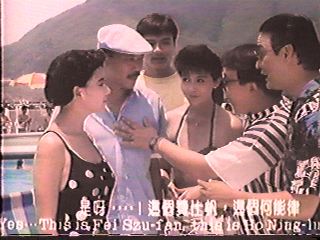 ---
A fairly anemic romantic comedy, but with an excellent cast of Maggie Cheung, Chingmy Yau, Sandra Ng, Eric Tsang, Stanley Fung and Wong Jing. The main pleasure of viewing this film is getting to see both Maggie and Chingmy in one of their early films. Both look great with Maggie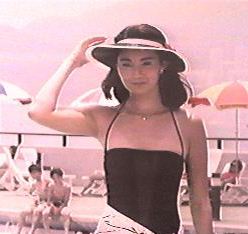 still having that adorable crooked toothed grin and Chingmy also looking very fresh, but somehow different then in her later films. I could not quite put my finger on what it was.
The plot revolves around three men getting advice from Eric on how to woo women. Nothing all that funny follows with a few exceptions - ala Clockwork Orange - one of the men being cured of his temper by forcing him to watch kung fu films while strapped to a chair for hours or Eric convincing his wife that she was only imagining that there was a woman in bed with him.
Of course the silliest most ridiculous thing in the film is that a goofy looking guy like Wong Jing could possibly get a girl that looks like Chingmy!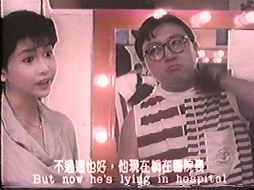 This is one of Chingmy's first films and possibly when she met and won the heart of Wong Jing - leading to many more roles ahead for her.
Maggie is very sweet as she pretends to be a low class working mother to test whether the guy who wooing her is not a phony. Some great scenes with her doing this.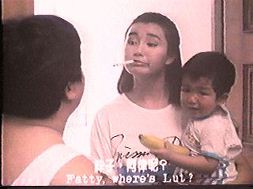 My rating for this film: 6.0

---