Hong Kong Film Posters 6
---

A Debt of Blood
Director: Yuen Chau Fung
1966
Starring: Betty Lo Tih, Roy Chiao
Production Company: Cathay

Betty Lo Tih had been a big star with the Shaws since she had joined with them in 1958, but by
1965 she began to feel that the Shaw Brothers were losing interest in her professionally.
So she began making films for Shaw's main (though declining) competitor, Cathay. This was her first film for them.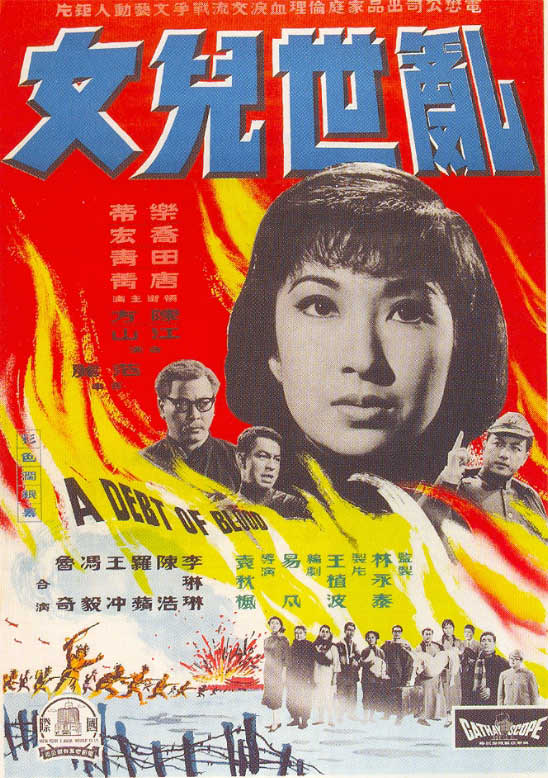 ---

Jack-of-All-Trades (a.k.a. Mr. Know How)
Director: Ng Tin-chi
1966
Starring: Lui Kei, Kitty Ting Hao, Erica Lee Man
Production Company: 21st Century Film

Kitty Ting Hao is a sad story. She joined up with Cathay in 1956 at the young age of 17 and became a teenage star in no time with her exuberance and cute kittykat looks.
By 1963 her relationship with Cathay was over due to an internal scandal and she began making Cantonese films (she was born in Macau), got married and had a child.
None of this worked out though and in 1967 she committed suicide in Los Angeles at 27 years old. This film was one of her last. Her lack of prominance on the poster speaks volumes.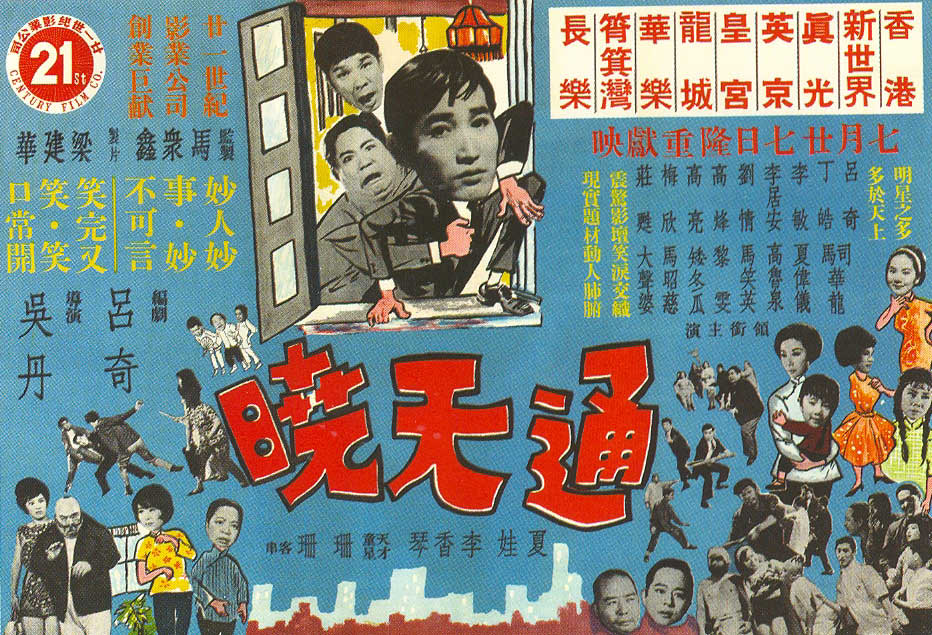 ---

Mirror of Revenge
Director: Ling Yun
1966
Starring: (clockwise) Lam Ka-sing, Leung Sing-bo, Liang Tsi-pak, Ng Kwun-lai
Production Company: Wa Yuen

The legendary Judge Pao who lived from 999-1062 has been characterized in plays, books, television and film. This is one of his films - in which apparently
he is able to travel to hell to view the "mirror of revenge" and seek justice.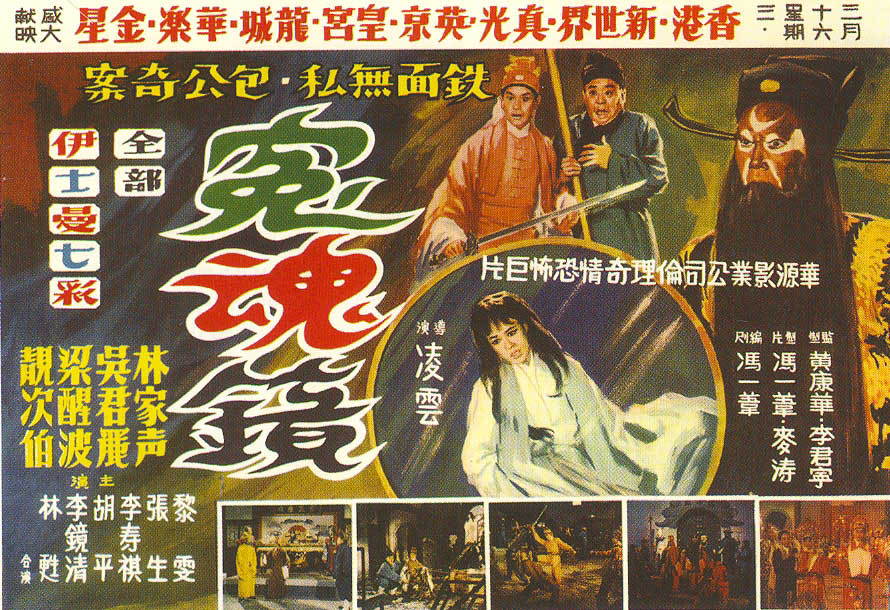 ---
The Tale of Love and Hatred (a.k.a. An Avengers Tale)
Director: Wong Fung
1966
Starring: Connie Chan, Josephine Siao, Yu Sao-chau, Lee Heung-kam, So Siu-tong, Sek Kin
Production Company: Hiu Ging

By 1966 the Cantonese film industry was going into a decline and was basically kept alive for the next few years
by the immense popularity of Connie Chan and Josephine Siao. They were both making an
enormous amount of films (sometimes referred to as "weeklies due to how long they showed in theaters)
and if you could team them up all the better.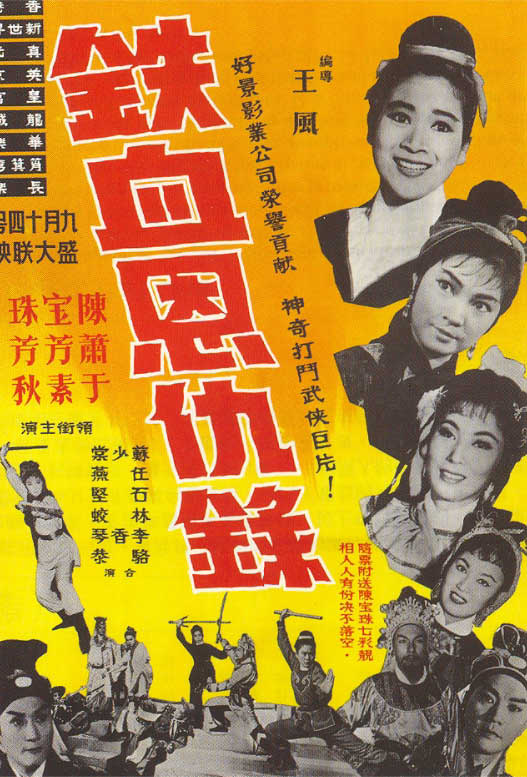 ---

The Ghost Bridegroom (a.k.a. To Marry a Ghost)
Director: Chan Wan
1966
Starring: Wu Fung, Nam Hung, Helena Law Lan
Production Company: Wing Aau

The director describes this film as "equal parts 1930's leftist politics, generic horror a la Ma Xua and 1960's Cantonese melodrama."
Wu Fung who was a supporting actor in loads of films in the 1980's and 1990's was a leading man in Cantonese cinema in the 1960's
and in this film he gets to sing a few songs.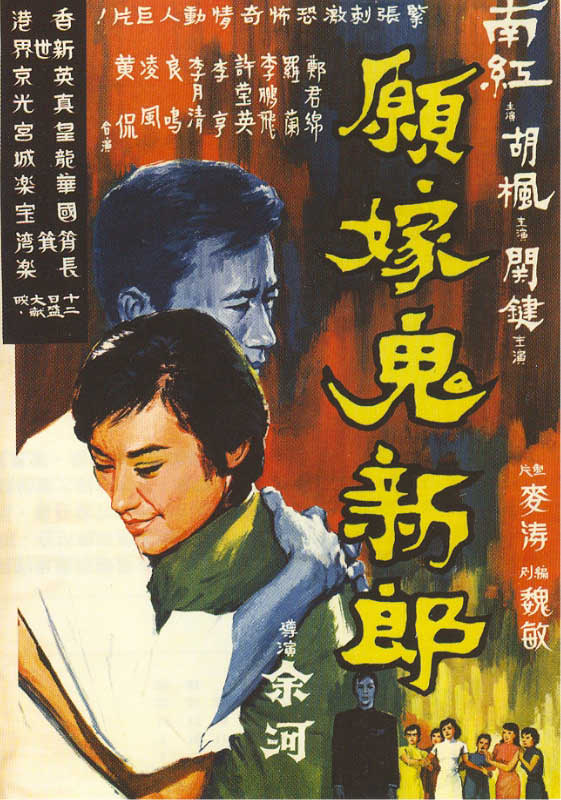 ---
Hsi Shih: The Beauty of Beauties
Director: Li Han-hsiang
1966
Starring: Jiang Qing, Zhao Lei
Production Company:

Director Li Han-hsiang was behind many of the Shaw's epic opera films, Diau Charn, The Kingdom and the Beauty and Love Eterne
but by 1966 he had left Shaw and had set up film production in Taiwan. He had a number of flops and by the 1970's he was back with Shaw
directing loads of softcore porn. From Love Eterne to That's Adultery!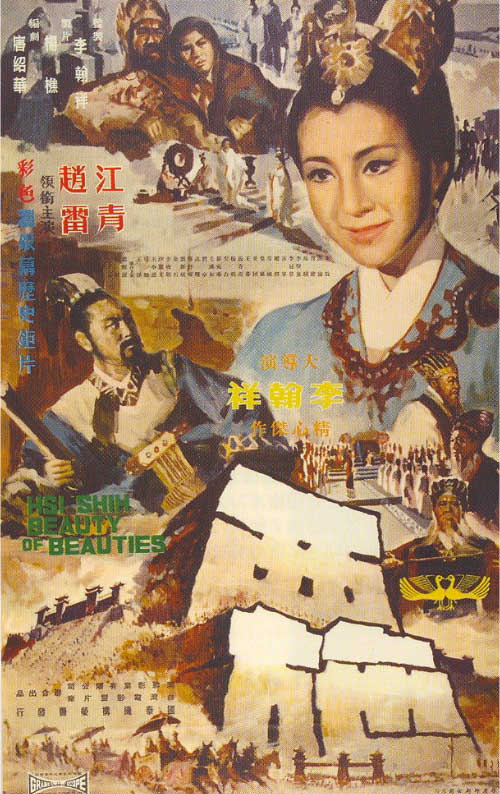 ---
The Jade Bow
Director: Fu Qi and Cheung Yam-yim
1966
Starring: Chen Si-si, Wang Pao-chen, Fu Qi
Production Company: Great Wall

Jade Bow is considered one of the most influential films in modern wuxia - primarily due to its
pair of action choreographers Lau Kar-leung and Tong Gai who went on to make many classic action films.
This was their second film and they would both soon sign up with the Shaws..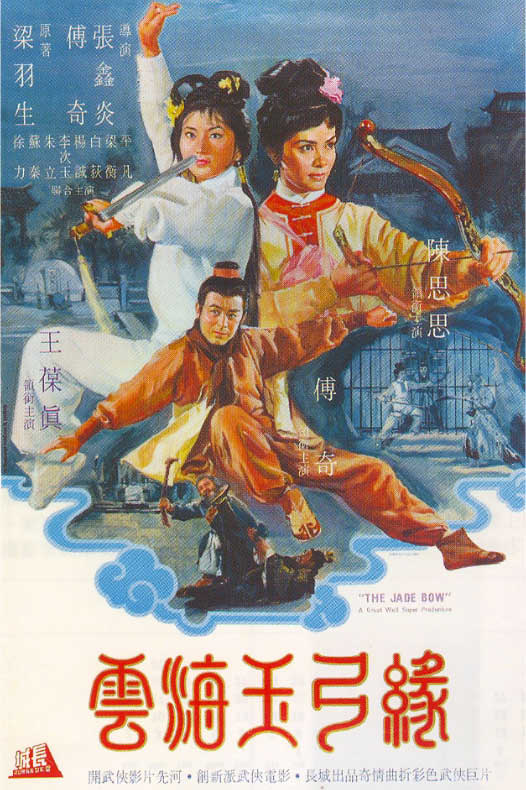 ---

The International Secret Agent
Director: Shin Shang-ok
1967
Starring: Ting Ying, Piu Liu-chik, Helen Li Mei
Production Company: Lan Kwong

This Bond like film was put in the hands of Korean director Shin Shang-ok and had two female stars as spies.
I love this poster and would love to see the film even though the calendar blurb knocks it.
But that is what a great poster is suppose to do. Shin later went on to direct four films for the Shaw Brothers.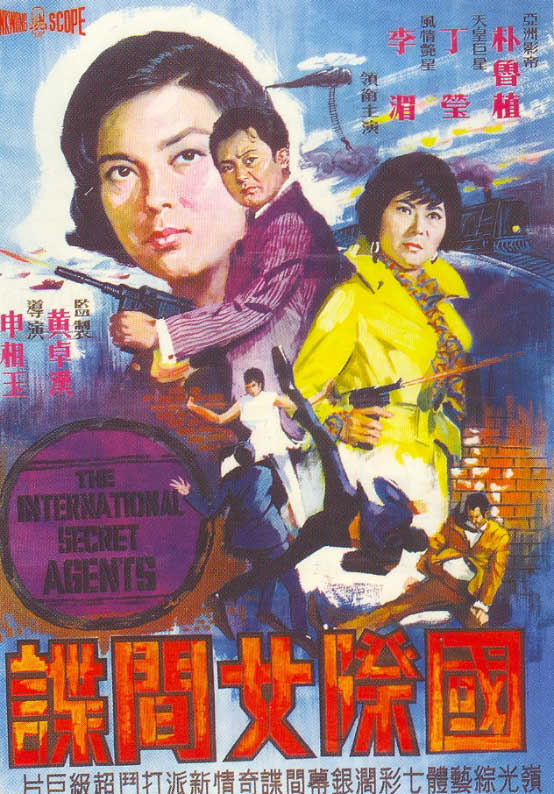 ---

The Black Musketeer, Part Three (a.k.a. The Lady in Black Cracks the Gates of Hell)
Director: Law Chi
1967
Starring: Suet Nei, Kenneth Tsang, Lydia Shum, Law Oi-sheung
Production Company: Sin Hok Gong

I want to see this film too! Kickass early girls with guns type of stuff. Suet Nei was one of Cantonese film's
leading female action stars performing in a load of wuxia films. Unfortunately, I have only been able to see one of her early films, Dragon Fortress and was impressed.
She basically had ended her film career by 1970 after marrying action choreographer Tong Gai, but she is
credited with turns in The Blade (1995) and The White Dragon (2004).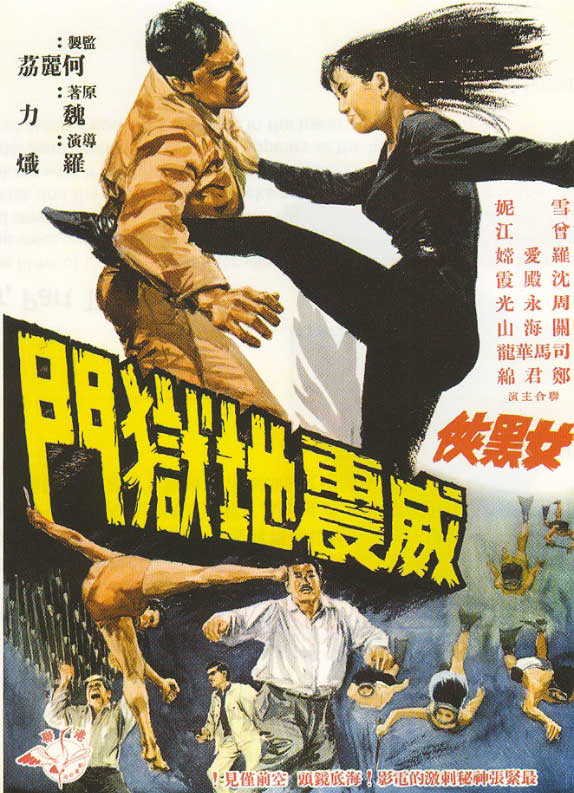 ---

Rocambole
Director: Daniel Lau
1967
Starring: Josephine Siao, Kenneth Tsang, Lam Kau, Sek Kin
Production Company: Dung A

Kenneth Tsang who is still going strong was a major leading man in the Cantonese films of the 1960's.
The calendar informs us that the quote on the poster says this "Overly Exciting Strangely Mysterious Gun Fighting Action Erotic Epic"!
I want to see this film too!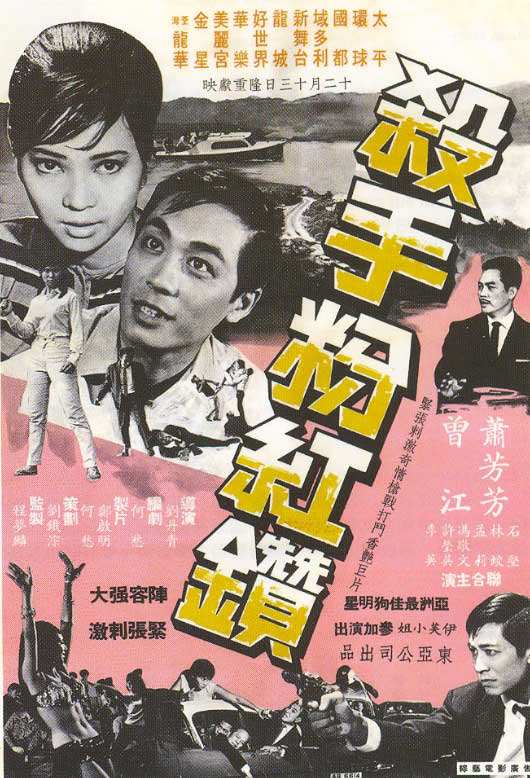 ---