Hong Kong Film Posters 4
---

The Swallow Thief
Director: Yueh Feng
1961
Starring: Linda Lin Dai, King Hu (middle down below), Zhao Lei
Production Company: Shaw Brothers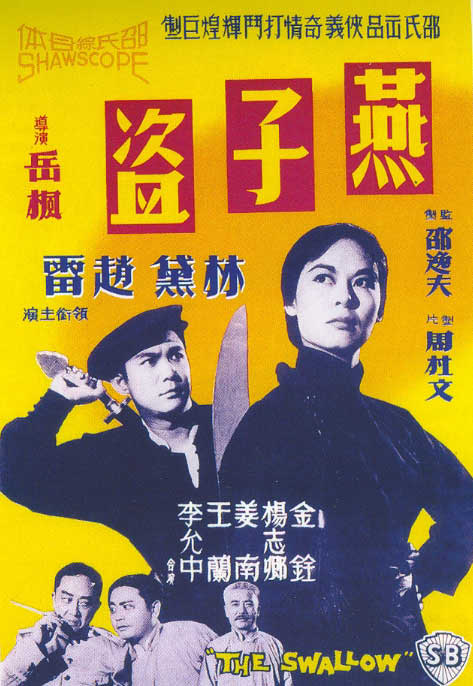 ---

The Man Killer Against The Tricky Man
Director: Wong Tin-Lam
1961
Starring: Christine Pai, Walter Tso
Production Company: Cathay
Though Cathay was primarily a Mandarin film production company, they did have an arm that made Cantonese films and Christine Pai was their major female star.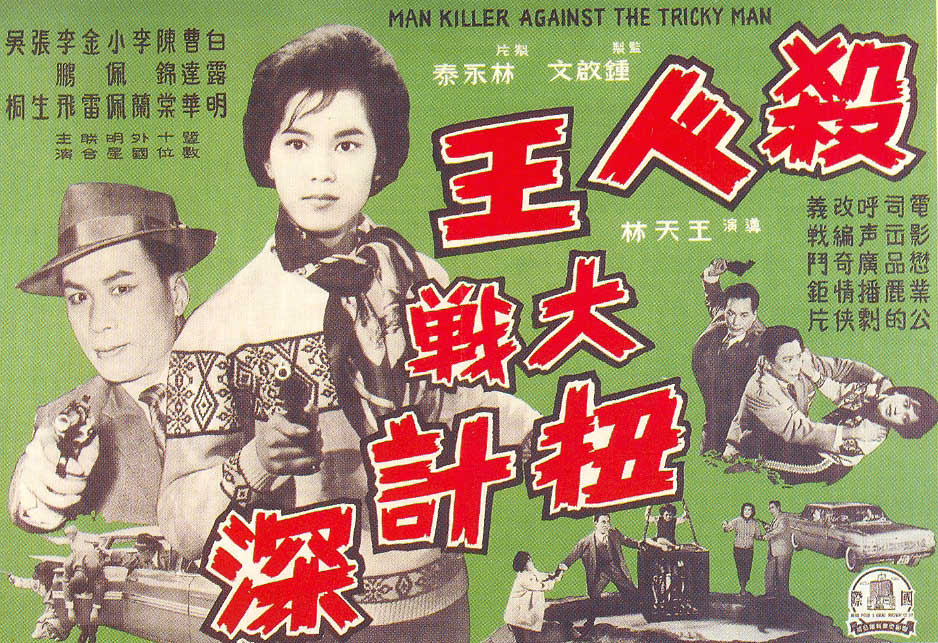 ---

Valuable False Daughter
Director: Fung Fung
1961
Starring: (from left to right) Petrina Fung Bo-Bo, Lam Ka-sing, Gam Lui, Tam Sin-hung (acted until 2000), Leung Sing-bo, Au-Yeung Gim, Chow Kwun-ling
Production Company: Shun Yee Film
Here Fung Fung is directing his daughter Fung Bo-Bo, kicknamed at the time as "The Oriental Shirley Temple".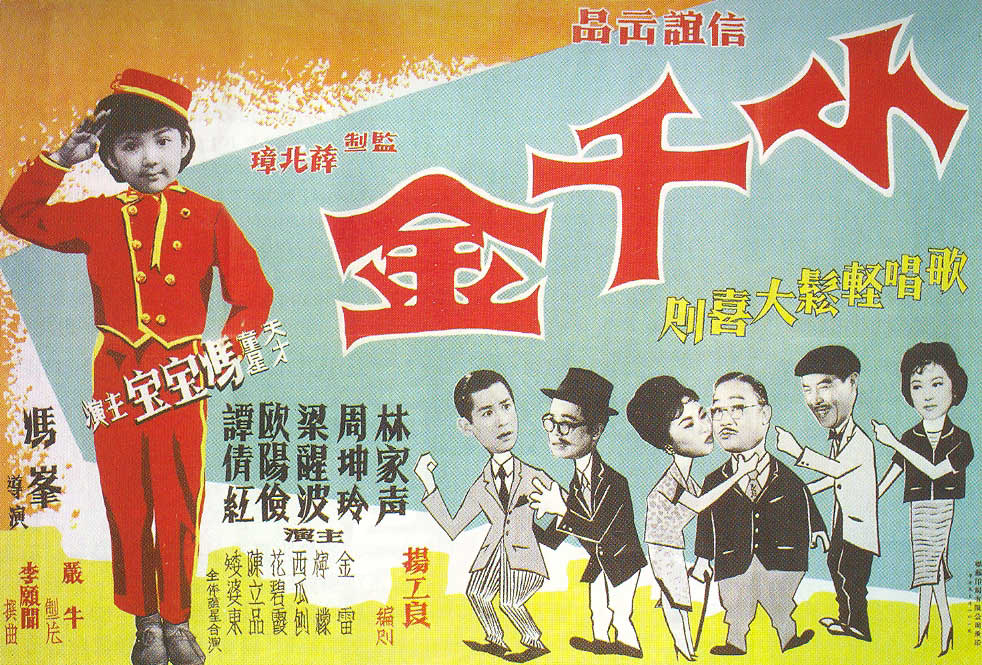 ---
My Husband
Director: Ng Wui
1961
Starring: Ng Cho-fan, Pak Yin, Wong Man-lei
Production Company: Union Film
Ng Cho-fan and Pak Yin were two of the most popular Cantonese film stars from the 1930's through the 1960's and have hundreds of film credits.
Union Film was formed in 1952 by a collective of filmmakers who were concerned that "opera actors" were taking over Cantonese film. They were of a leftist bent and most of their films dealt with
social issues. The collective broke up after three years but the company produced films until 1964.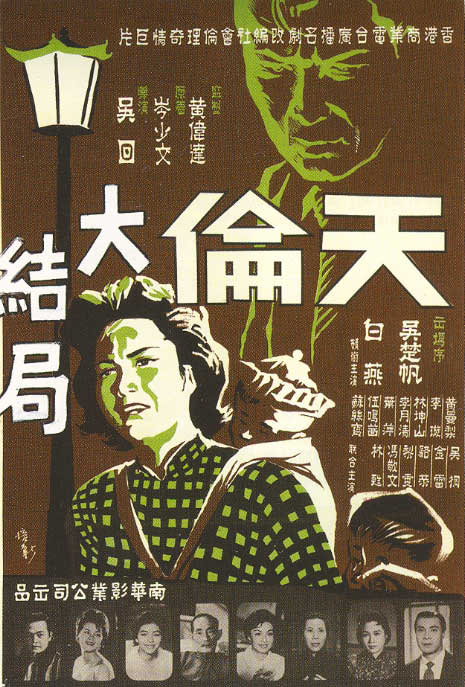 ---

A Night in Hong Kong
Director: Chiba Yasuki
1961
Starring: Lucilla You Min, Takarada Akira
Production Company: Cathay
This was a HK-Japanese production. Interestingly, Takarada was born in China (his father was one of the occupiers) and spoke Mandarin. He became an actor for Toho and appeared in
a number of the Godzilla films, including the first one. Chiba Yasuki directed four films in total for Cathay, three of which co-starred Lucilla and Akira - the other two being
"Tokyo, Hong Kong, Hawaii" and "Star of Hong Kong". The other film was "Night in Bangkok". None of these have been released on DVD by Cathay.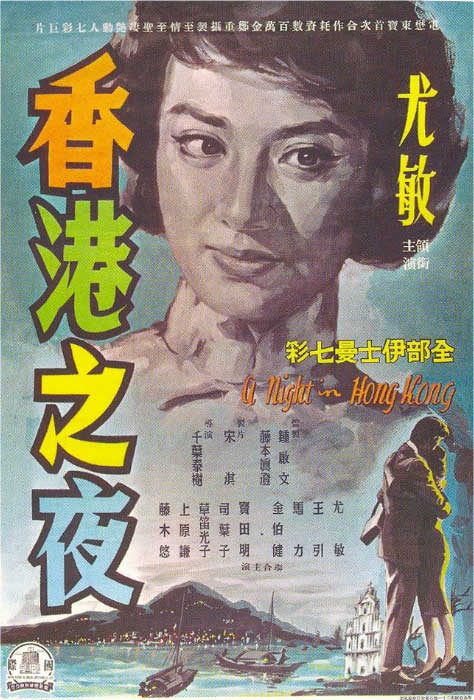 ---
Her Pearly Tears
Director: Wong Tin-lam
1962
Starring: Lucilla You Min, Kelly Lai Chen (who by the way was Maggie's boss in In the Mood for Love), Wang Lai
Production Company: Cathay
According to the calendar Lucilla plays a mermaid in this film! The scriptwriter is none other than Chang Cheh.

Wong Tin-lam who has shown up as the director for a number of these film posters is the father of Wong Jing - but in truth during his time in the 1960's he had a much bigger reputation as a director
than his son ever did. Many of today's audience knows him as a character actor in many of the Milkyway films - perhaps his best known role is in The Mission as the boss who goes on chewing
even after being shot.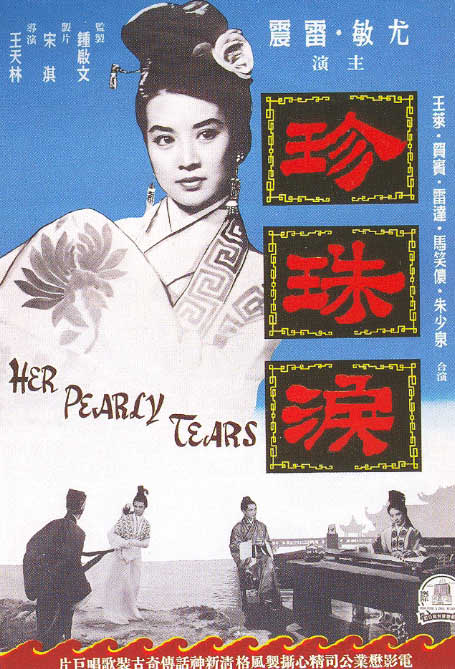 ---
So Siu Siu
Director: Lee Sun Fung
1962
Starring: Pak Yan, Chow Chung, Cheung Wood-yau
Production Company: San Luen
At the time "Filmed on the Location of Hang Chow, China" was a big deal and the film was a big hit. The film according to a review on HKMDB opens with a lengthy travelogue which was likely of
great interest back then to HK audiences. The review really makes me want to see this.

The main actress Pak Yan began acting back in the late 1930's in a film titled The Adventures of the Chinese Tarzan! And she was still acting to the mid-90's where she appeared in many films as
a mother - such as Chingmy's in Street Angels in 1996.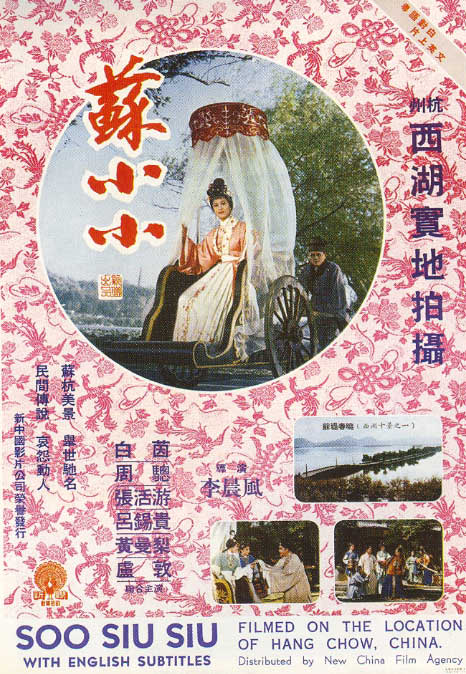 ---

Mid-Nightmare, Part One
Director: Yuan Chai-fung
1962
Starring: Betty Loh Ti, Zhao Lei, Paul Chang Chung, Tien Feng
Production Company: Shaw Brothers
The film was a remake of Song at Midnight (1937) which in turn was based on Phantom of the Opera. Song at Midnight is considered one of Hong Kong's first classic horror films and was directed by Ma Xu Weibang, who was Yuan Chai-fung's mentor. Ma had died in a car crash on February 14th, 1961.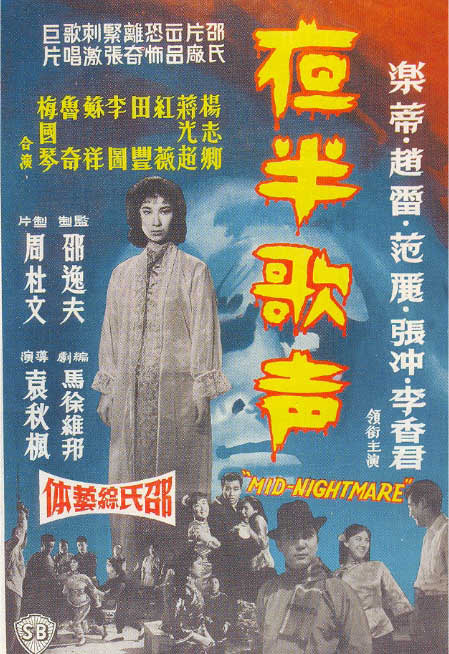 ---

The Princess Falls in Love
Director: Li Ping-qian
1962
Starring: HsiaMeng, Ting Choi-kwan
Production Company: Great Wall
The calendar calls this type of opera "Yue" which is sung in Cantonese and popular in the south of China - as opposed to Huangmei Opera that the Shaw Brothers popularized.
Great Wall was formed in 1949 by Shanghai filmmakers fleeing out of China. It became the premier leftist Mandarin film company in HK but still turned out some well-known non-political films such as
one of the first great Wuxia movies, The Jade Bow in 1966.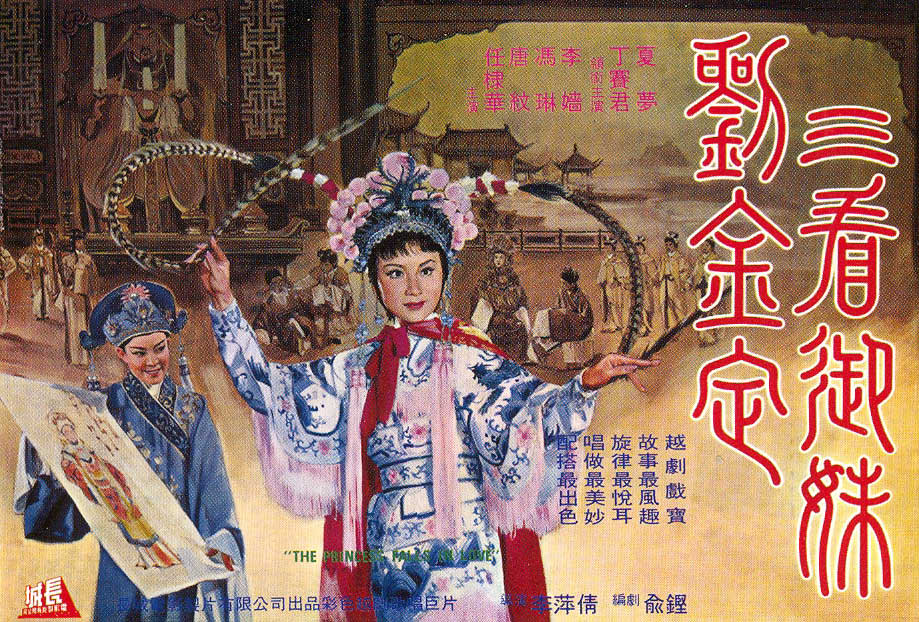 ---

Chain Murder
Director: Wong Fung
1962
Starring: Walter Tso, Lam Fung, Woo Fung, Lee Pang-fei, Sai Gwa-pau
Production Company: Lap Gei
Walter Tso (holding the gun) became well-known first for appearing in many of Wong Fei-hung films as the hero's sidekick, but he later became a hero on his own after appearing in loads of black and white Cantonese films as a tough detective. His final film appearance was in 2001.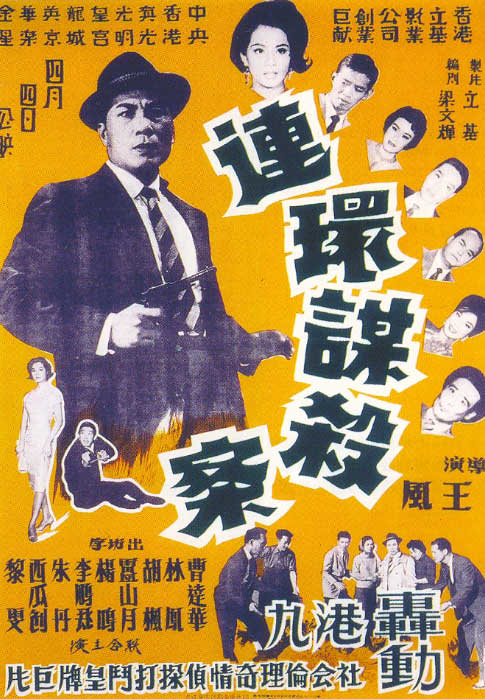 ---