Hong Kong Film Posters 3
---

Sister Long Legs
Director: Tong Wong
1960
Starring: Julie Yeh Fung, Roy Chiao, Jennette Lin Tsui
Production Company: Cathay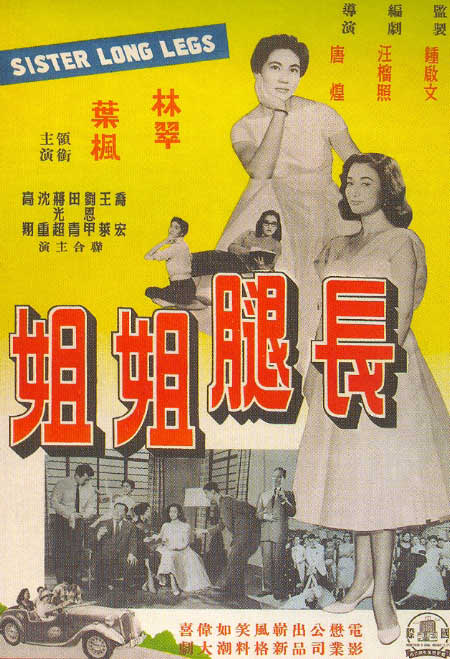 ---

The June Bride
Director: Tong Wong
1960
Starring: Grace Chang (main pict), Zhang Yang, Roy Chiao, Dolly So Fung, Dora Ting Hao, Liu En-Jia, Tin Ching, Wu Jiaxiang (right to left)
Production Company: Cathay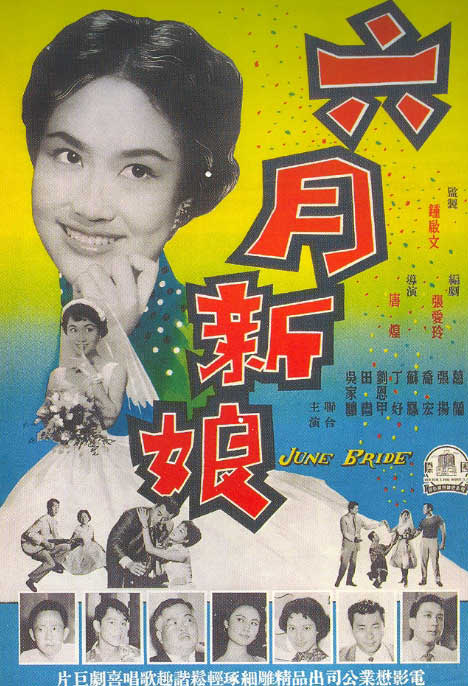 ---

The Enchanting Shadow
Director: Li Han-hsiang
1960
Starring: Betty Loh Tih, Zhao Lei
Production Company: Shaw Brothers
Based on the same source material as Tsui Hark's A Chinese Ghost Story - Strange Tales From a Chinese Studio by Pu Songling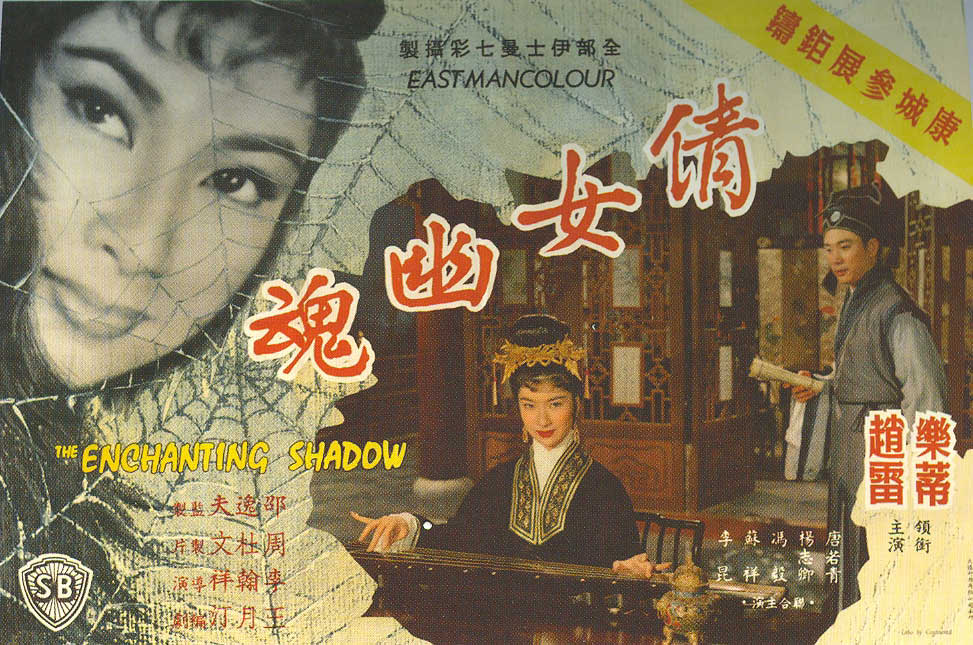 ---
The Magic Cup, Part One
Director: Lung To
1961
Starring: Petrina Fung Bo Bo, Law Yim-hing, Lee Heung-kam
Production Company: Tin Yuen
Petrina Fung was a popular child star who went on to a lengthy career as an adult appearing in films such as I Have a Date with Spring, C'est La Vie Mon Cherie, Girls Without Tomorrow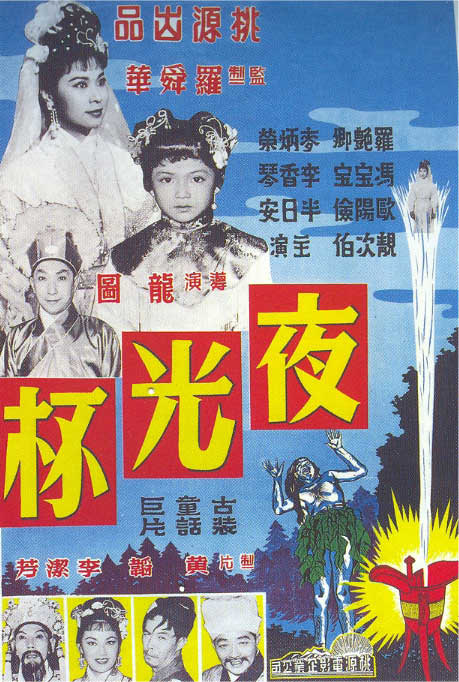 ---

Father is Back
Director: Lee Tit
1961
Starring: Ng Cho-fan (top right), Cheung Ying (top left), Kong Suet (bottom right), Sek Sau (bottom left - much later acted in films So Close, Twins Mission!)
Production Company: Wah Luen Film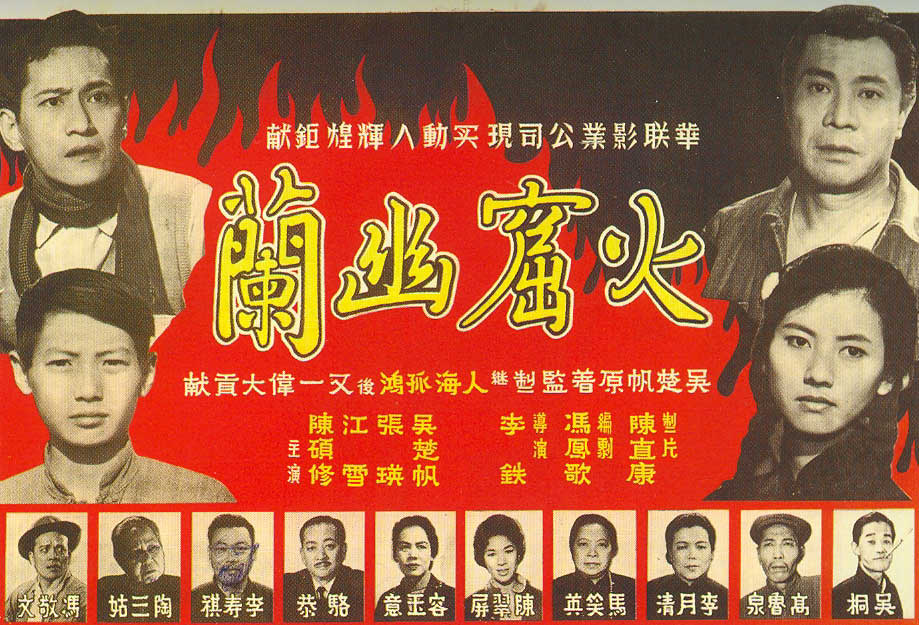 ---
Ten Years Dream
Director: Fung Fung
1961
Starring: Fung Wong-nui (left), Mak Bing-wing (right)
Production Company: Daai Lung Fung
Fung Fung was a very famous director in the 50's and 60's (Bruce Lee's The Orphan) but to most of us he is best known as an actor with the very misshapen face that he got in an accident. You may likely have spotted him in Tsui Hark's We're Going to Eat You as the Priest. One of his daughter's is Petrina Fung Bo-Bo and a son was Fung Hark-on, one of the better stuntmen in HK during the 80's. He died in 2000.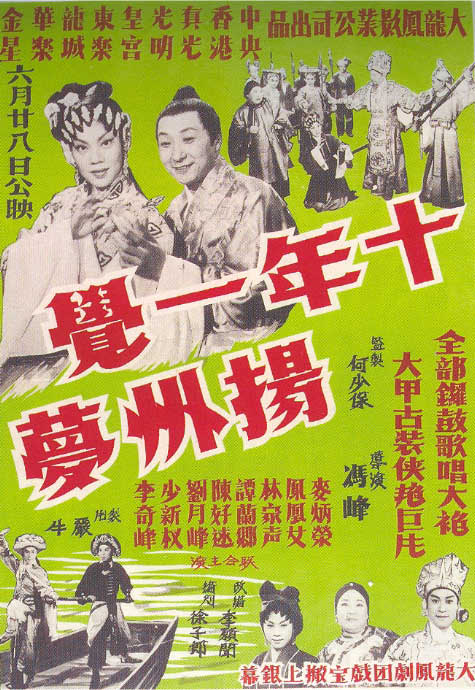 ---
Feminine Lady General Fa Muk-lan
Director: Wong Hok-sing
1961
Starring: Fung Wong-nui (left), Mak Bing-wing (right), Chan Gam-tong (third), Poon Yat-on (middle), Chan Hiu-kau (third from right), Hui Ying-sau (second from right) and maybe Nancy Sit at end?
Production Company: Bak Dat
Another take on Mulan.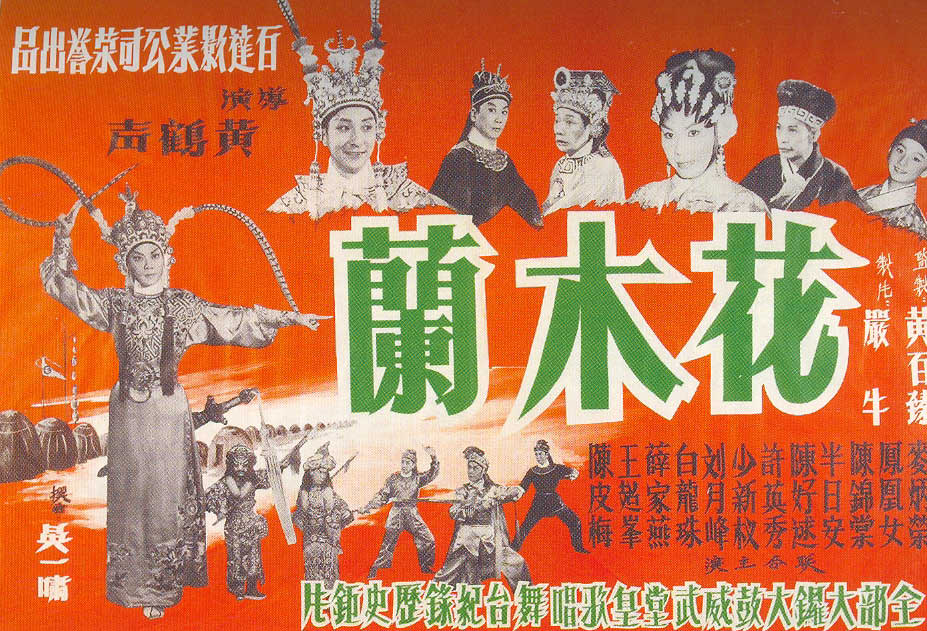 ---

Riot in the Palace
Director: Chu Gei
1961
Starring: Yu Lai-zhen (left top and far right with head), Yam Kim-fai (2nd top), Lee Heung-kam (bottom left), Leung Sing-bo (bottom middle), Lam Ka-sing (bottom right),
Production Company: Lai Si
The book has this to say about Yu Lai-zhen "she was excellent in martial arts, singing and acting. Pity that her talent of being an "Arty Opera Diva" was overridden by her performance of the "Headless Empress". I have watched some great colour Cantonese opera films which were produced by her and her screenwriter husband Lee Siu-wan. The films are of great value not only in that they cast so many famous opera actors, but also in their efforts in retaining the true essence of stage performance."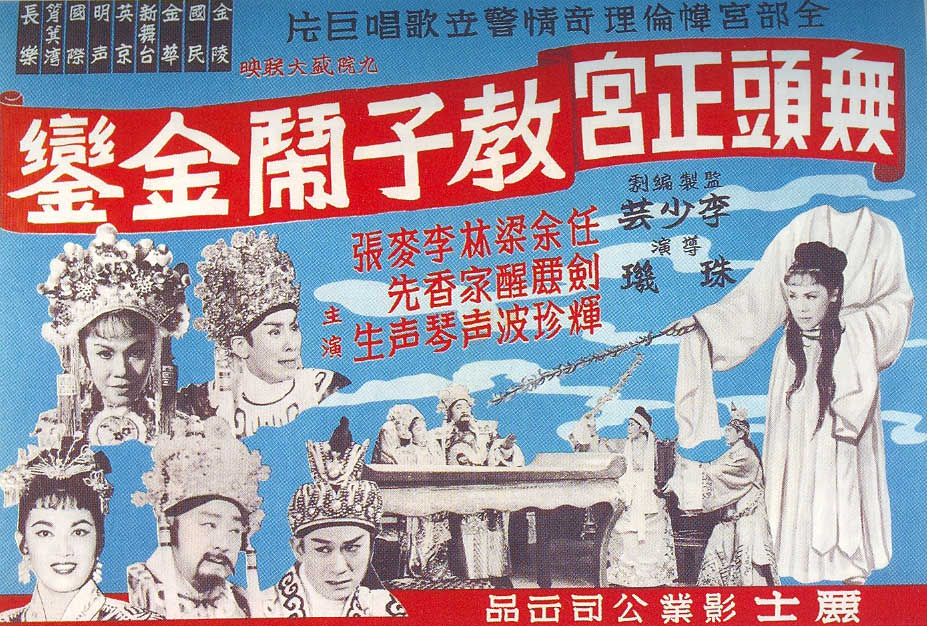 ---

Prince Tailone
Director: Wong Tin-lam
1961
Starring: Yu Lai-zhen, Yam Kim-fai, Lee Heung-kam, Leung Sing-bo, Petrina Fung Bo Bo
Production Company: Lai Si
The actress Lee Heung-kam went on to work until 1999 in Moonlight Express. In 1961 she appeared in 38 features! Take that Andy Lau. Weirdly, in the three films that she is in on this page, they use the same picture of her on the different posters!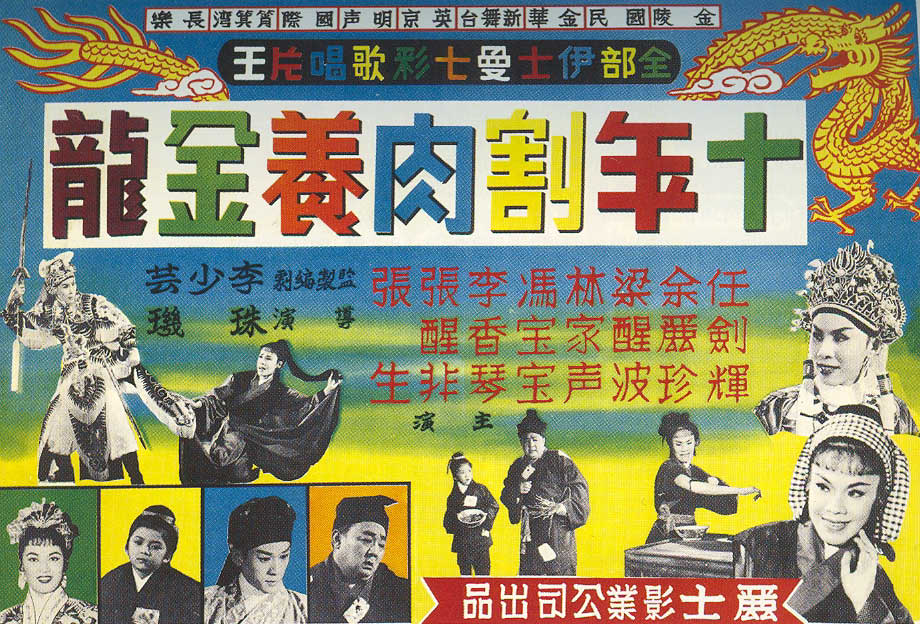 ---

Sun, Moon and Star
Director: Evan Yang
1961
Starring: Lucilla Yu Ming (The Star), Grace Chang (The Moon), Julie Yeh Feng (The Sun)
Production Company: Cathay
*Recommended - it has its weaknesses but this two-part film about the lives of three women during the resistance to the Japanese is terriffic with three great actresses.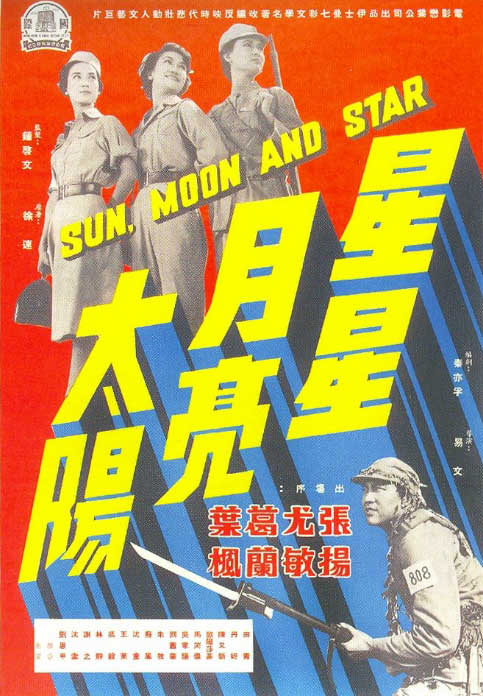 ---