Miss Conspirator aka Miss Go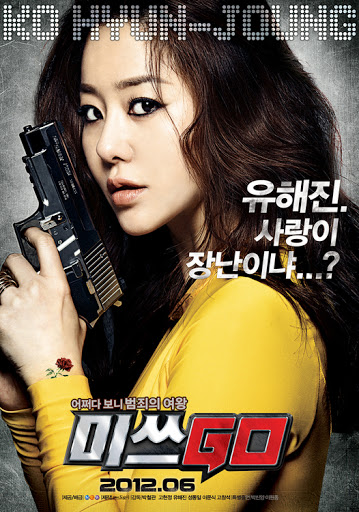 ---
Director: Park Cheol--kwan
Year: 2012
Rating: 5.0
Country: Korea
---
Cheon (Go Hyun-Jung) has a longer list of personality disorders than my weekly grocery list. She can't talk to strangers, has regular panic attacks, needs to use a computer character to order food for delivery, keeps her hands pulled up under her shirt, has never had a relationship - so when her roommate and sister takes a job in Japan, she has a near nervous breakdown on the floor of the terminal. A sympathetic nun comes over to help and sits down to talk with her. She asks Cheong for a simple favor - I have broken my vows and feel shame - but I want to give him one last present - but I can't face him. Can you deliver it to him?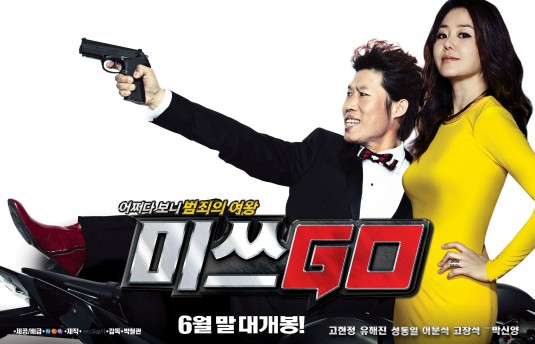 Cheon accepts and walks into a hotel room with two dead men and a drug deal gone very wrong. The nun is actually the shadowy figure called Miss Go. Soon Cheon has two gangs, some corrupt cops, the prosecutors after her and only Red Shoes, an undercover cop to help her out. Or maybe kill her. Sounds like a pretty good premise for a crime film but it is played mainly for humor. This is way more goofball than gangsters. Some of the comedy works at a mild level but most of it feels obvious and stale.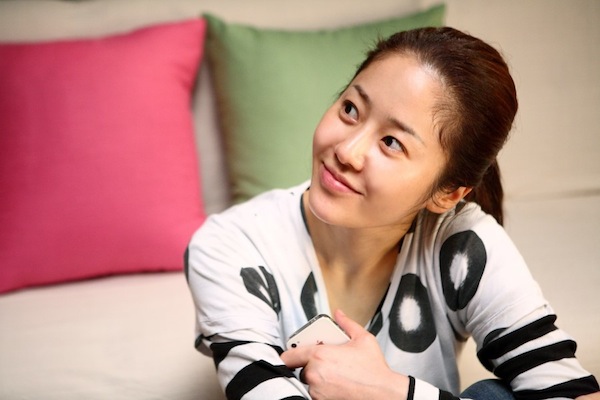 Everybody double-crosses everyone here and after coming back from near death Cheon becomes Miss Go 2. At that point the film gets more interesting. Still, I think it could have worked better as a straight crime film. There are a few set-up scenes that would have worked beautifully if they had been brutal and nihilistic - but they just don't want to go there. A first date movie. Go Hyun-Jung is fine in her role - all sunk into this withdrawn personality - she was in Woman on the Beach as the lover but has mainly done TV and Red Shoes played by Yoo Hae-jin has been in a ton of Korean films often playing a not too bright gang member.