A Millionaire's First Love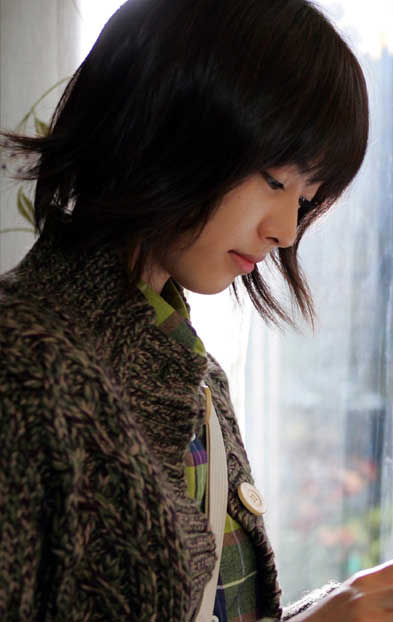 ---
This isn't the sort of film one might expect from the helmer of the raucous Volcano High, but director Kim Tae-kyun seems to have developed a softer romantic melodramatic side since that 2001 entry with Romance of Their Own in 2004 and now this film. This one didn't fare nearly as well at the box office as his two previous efforts which were both in the top 10 and it is easy to see why. Not that it's bad – in fact it is a fairly sweet restrained tearjerker but it is as predictable as a soppy slice of pizza and manipulative as a conman. Not that you realize it's a tearjerker until halfway into the film when it makes a sudden dramatic shift in gears and mood, but one almost expects that in Korean romances – they often seem to have a motto that states – let no opportunity for melodrama go wasted and no love made easy. Overall this feels like it is treading all too familiar territory as it takes bits from a few films and mixes them together. It works but you feel a bit cheap for falling for it.
The film also didn't have any big stars – both young actors were known for their TV work and modeling and this was the debut film for both. The male lead Hyeon Bin honestly didn't make much of an impression on me – another pretty boy who probably has fourteen year old girls chasing him down the street, but I couldn't even recall what he looked like an hour after finishing it. On the other hand, I have to say the female lead, Lee Yeon-hee, is a real delight in this and not exactly a burden on the eyes. She is as soft as moonlight with these beseeching Joey Wong eyes that make you want to donate money to a charity of her choice – but most important is that she seems to have some real acting potential and hits every note just right. Not that she gets a large opportunity to show that much range – she basically plays second fiddle here – but with the flick of a tear she can break your heart.
When he turns eighteen Jae-kyung thinks he is in the money. His dead grandfather left him his huge fortune and he is ready to collect. Obnoxious and spoiled in every possible way, he drops out of his last year in high school and just wants to party with his other rich kid friends. He gets a shock when his attorney tells him that his grandfather stipulated that to collect his inheritance Jae-kyung had to first graduate from high school, not any high school but one from a completely hick part of Korea. The film proceeds to place him in a fish out of water situation in which he does everything to insult the locals – but they are either too stupid to realize this or just too nice to get mad. This is sort of the comic first half – then he meets the lovely Eun-hwan who constantly puts him in his place but also seems to care for him for some reason – we find out later why – and he begins to soften – and soften – and soften – and fall in love. But of course he then discovers that she may be dying. Throw in a bunch of cute orphans and a school performance of The Sound of Music and you know you are neck deep in sentimental teenage melodrama!
My rating for this film: 6.0
Reviewed: 04/07

---