My Wife is a Gangster 3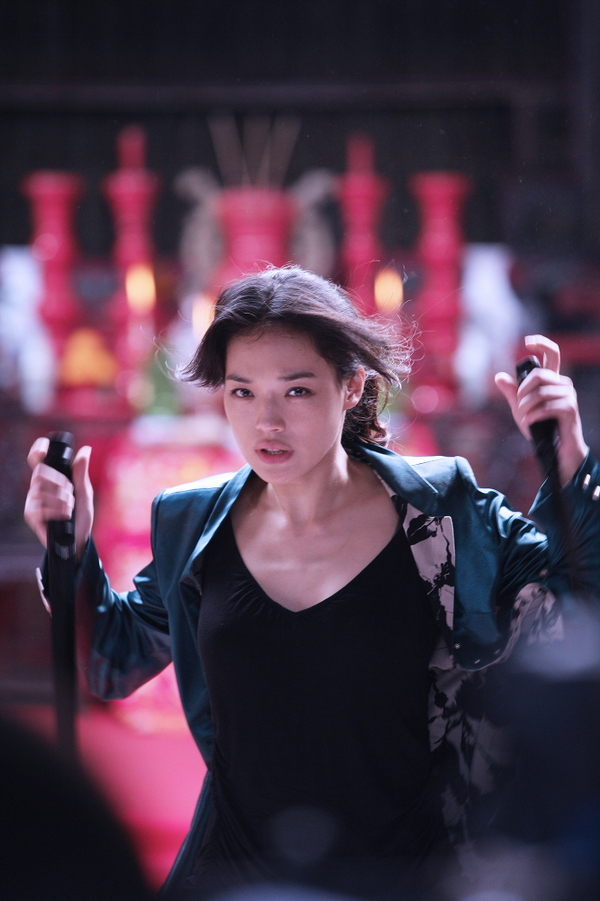 ---
It appears that Hsu Chi's (Shu Qi) plan to dominate the world is still on track. First she took Hong Kong by storm, then the Asian art film world with appearances in projects by critical darlings Hou Hsiao-hsien and Stanley Kwan, then landed on the shores of America with The Transporter and a theatrical run of So Close and has now added Korea to her list of conquests with My Wife is a Gangster 3. Of course, considering that her agent passed on a little film called Crouching Tiger, Hidden Dragon a few years back, she has still managed along with Zhang Ziyi and Gong Li to be one of the more visible Asian actresses at a global level. Something that drives her detractors nuts! Speaking of Zhang Ziyi, she was initially suppose to star in this Korean action comedy and had a small cameo at the very end of the second film in the series. But for whatever reason, she pulled out as did Shin Eun-Kyung, the Korean star of the first two films. So Cho Jin-gyu who directed the first in the series basically had to start from scratch for this third outing.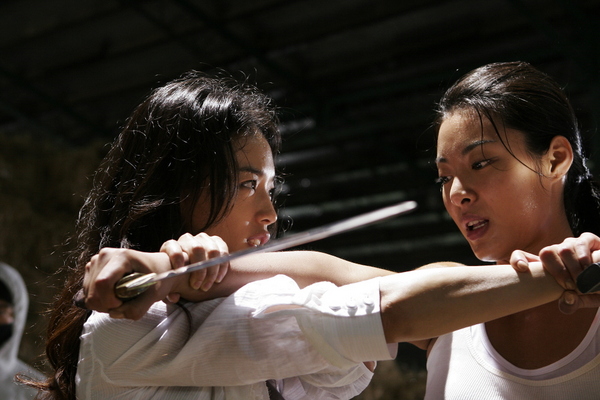 This film has gotten banged around a bit on the Internet for reasons that escape me, but I have to confess that I have had a thing for Hsu Chi since I first saw her years ago in Viva Erotica (1997) and have remained a fan of hers through some pretty bad films as well as some good ones and some really painful singing in Young and Dangerous 5 (which didn't prevent me from picking up her CD). I am not entirely sure why but lately whenever I see her famous mutant lips at full mast I get a craving for peanut butter – just a big spoonful of it – the crunchy kind. Anyway, all this as a way of saying that when it comes to a film with Hsu Chi in it I don't even pretend to be critical or objective – I am a fawning sniveling admirer. Nevertheless, I found this to be wonderfully silly and entertaining – pure popcorn brainless fun – and admittedly somewhat forgettable within an hour. Throw in two more of my favorite Hong Kong stars in small roles – Ti Lung and Ken Lo – and I was more than happy watching a film that felt more Hong Kong than Korean in many ways.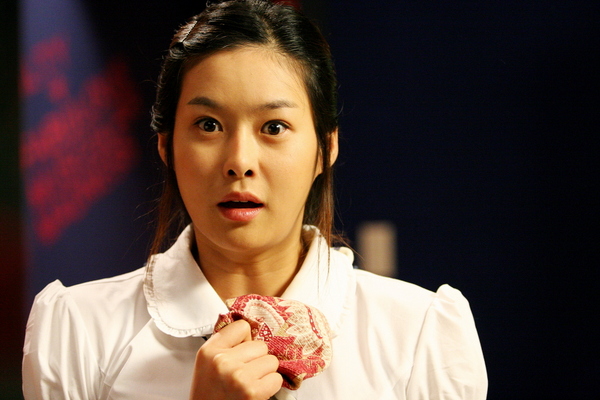 Aryoung (Hsu Chi) is the daughter of a Hong Kong triad leader (Ti Lung) and when she is accused of killing a rival gang head (after one of his men insults her by making her do the Sword Dance on broken glass), she is forced to find refuge outside of Hong Kong. She chooses Seoul as her destination and is met by three bumbling members of a Korean gang whose boss has ordered them to take good care of her. These three headed by Ki-chul (Lee Beom-su) could audition for the Three Stooges. Neither party speaks the others language and the three gang members have no idea who Aryoung is or that she is a martial art killing machine, but they immediately take an intense and amusing dislike to one another. Ki-chul hires a female translator, Yeon-hee (Yeong Hyeon) who soon finds herself in the awkward and dangerous position of having to translate insults to one another, but being frightened to do so she completely makes nice things up – which along with her eye rolling lip quivering expressions is often hilarious.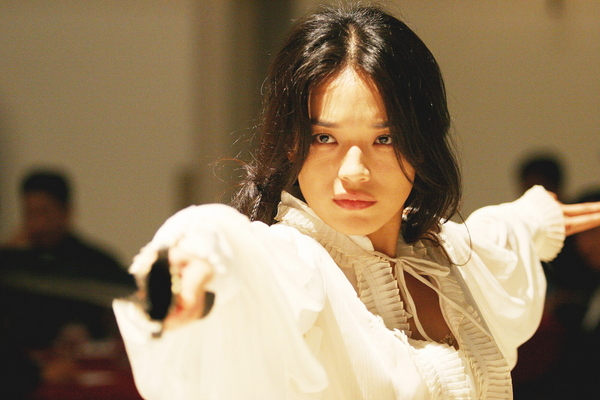 Much of the film consists of these comedic elements with some action interludes as another Korean gang tries to muscle in on Ki-chul and Aryoung feels the need to intervene – though keeping her skills secret for as long as possible so as not to give away her identity. The Hong Kong rival gang tracks her down and sends a female assassin to kill her and eventually, Aryoung decides to return to Hong Kong to settle matters once and for all with her arsenal of weapons. The new rival gang leader, Ken Lo, is waiting for her.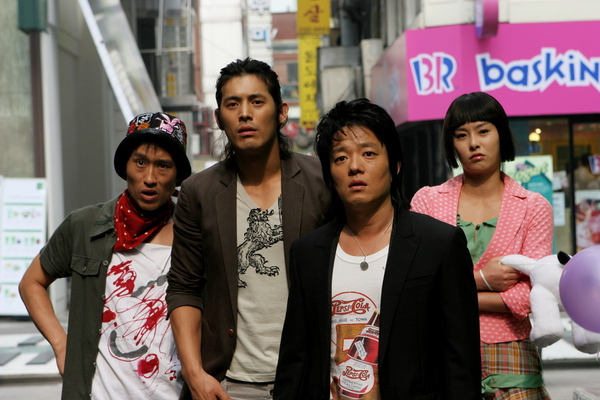 This is much more a comedy than an action film – and perhaps that's a good thing as the comedy hits a big bull's-eye while the action should have been much better planned out. In particular, the director misses two seemingly obvious opportunities to really nail this film with big lead ups to what should have been great fights to only let them oddly fizzle. Perhaps he was concerned about shifting the balance too strongly from comedy to action, but I was so set for a big showdown with Ken Lo that sped by much too quickly. Still for a Hsu Chi fanboy like me, this is a treat with one scene of her driving a car on a bumpy road on Ki-chul's lap to escape the killers being newly added to my things to do before I die list.
My rating for this film: 7.5
Reviewed: 04/07

---