This is a fairly obscure Takashi Miike film but of course with over 100 films in 30 years to his credit, a lot of his films probably fall into the obscure bucket for most people. Certainly for me. But I want to get through more of his films because in the last 20 years it is hard to think of any Japanese director who has been as prolific, as creative and has received as much exposure as has Miike in the West. I wonder how well he does in Japan, box office wise? This film was made after his first theatrical production, Shinjuku Triad Society, but Miike is back again to making straight to video films. It was to be his next film Fudoh that finally allowed him to break out of the Video Market for good (with a few exceptions).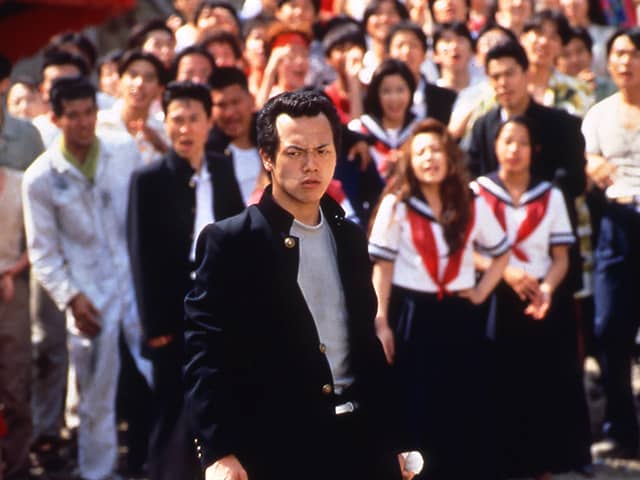 This is one big brawl from beginning to end with a few short interludes to rest. When I say brawl, I mean old fashioned punch em ups - clobbering people, kicking people, knocking them silly. No guns and only one knife makes an appearance. Just people hitting people. And very nicely staged. But the strange thing is that much of the film is quite funny. No one gets badly hurt (except the guy who gets knifed and is played by Miike getting some of his own medicine!), it isn't particularly graphic and the fights often don't last more than a few seconds - except the last one in which pretty much everyone in the film joins in like a Club Med farewell party.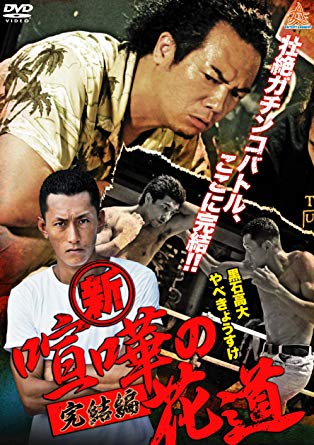 The film relays the story of two boys from two different high schools in the 1970s who want to claim that they are the best fighters in Osaka. So they continually challenge or accept challenges to fight. And pretty much beat up everyone. And then they hear about one another and try and set up a match. But life keeps intervening and they keep having to put off the Big Fight. Along the way we get a little story thrown in - a loony grandmother, the discovery that Rat Ramen Noodles are a hit with customers, a karate dojo master, a mini-Jules and Jim situation and another fighter who seems indestructible but never wins but keeps bouncing up again to humorous effect.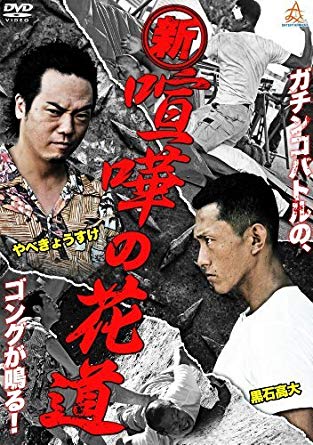 This is amazingly based on two real fighters - Hidekazu Akai and Akira Maeda - who were the subject of a book by Seijun Ninomiya. Maeda was a famous wrestler and mixed martial artist and Akai was a boxer. For Miike this is light entertainment - low budget I expect and done quickly but well done with a bunch of memorable characters. Miike was born near Osaka and would have been in high school during the period of this film - and one senses at times some nostalgic remembrances of his.