The Thief in Black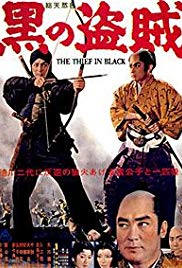 ---
Year: 1964
Director:
Inoue Umetsugu
Rating: 7.0
---
I have been a fan of the Hong Kong films of Inoue Umetsugu ever since seeing his musical Hong Kong Rhapsody made in 1968. Run Run Shaw had brought him over from Japan the previous year to direct King Drummer, a remake of his Japanese film Man Who Causes a Storm (1957). Both are musicals which is what Umetsugu specialized in with his Hong Kong films - a few others I understand are remakes as well. But not only musicals - he directed the fun spy films, The Brain Stealers and Operation Lipstick; the sophisticated caper tale The Venus Tear Drop, the thriller The 5 Billion Dollar Legacy but he is remembered for his lavish musicals. He brought gloss with him and his films just have a distinct look to them that other Shaw films are missing. Back in Japan he was a successful director beginning in the 1950's and while he was directing 17 films for the Shaws from 1967 to 1972, he was also directing back in his homeland - which might explain why a few of his films shift locations to Japan. But I have always been curious about his Japanese output and I finally tracked down one of them - The Thief in Black from 1964.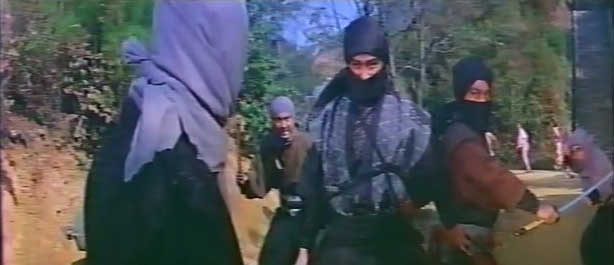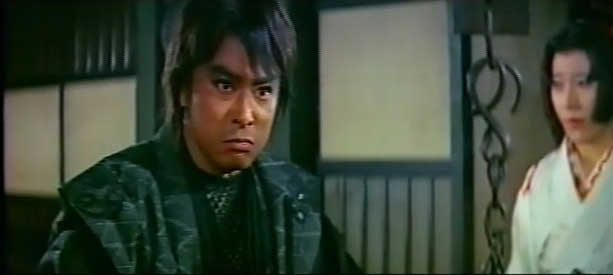 But it is a ninja film! And they don't dance or sing! I was hoping for a musical though certainly the DVD cover didn't hint at it at all. There is a lot of ninja stuff going on though - even having the legendary Hanzo Hattori as a side character. I would characterize this as a light action film - there is a lot of it but the overall feel of the film is not really serious in mood with no graphic violence and humor popping out from time to time like Ninjas do. For its 95 minutes of running time it is a swirl of activity, characters and historical plot so that you want to slow it down and ask who was that guy again, what is his relation to the Shogun and why do those two characters look so much alike. It took me a while to figure out who was who and who were the good and bad guys. It doesn't help that they are all in period costume and the women in particular with the same hairstyle always confused me. But for a Umetsugu film the woman are very secondary.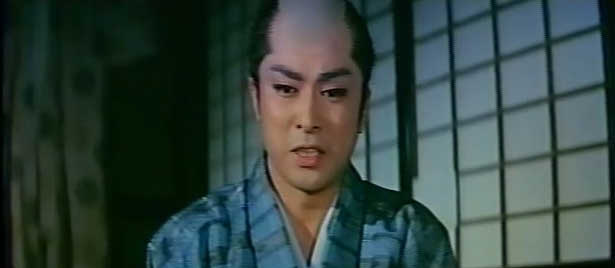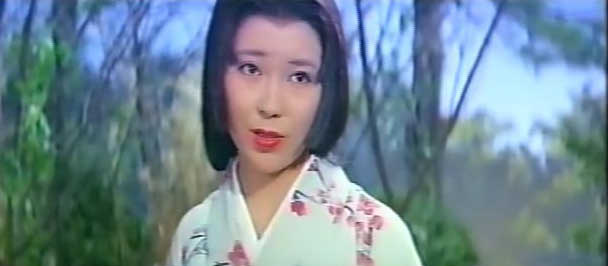 After a lengthy war between factions, the Tokugawa have come out on top and they are building Edo (Tokyo) into their future capital - with the Emperor still residing in Kyoto. After they finish the Edo Castle, the powers that be decide to kill the five architects that have the building plans and know all the secret ins and outs of sneaking in and out of the castle. A man in a black mask known as Kuro-no-tozoku (Hashizo Okawa) who the people compare to Robin Hood in the subs - hard to imagine they knew of him but you never know - as he robs from the rich and gives to . . . his clan. But in the midst of this another black clad Kuro-no-tozoku shows up to help. Ninja Power!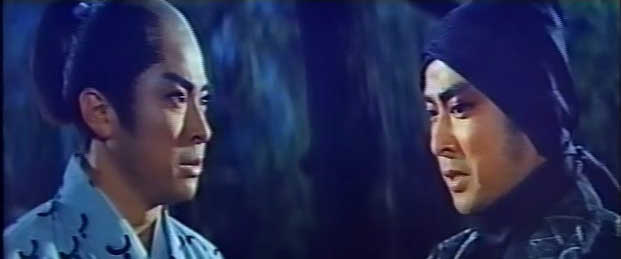 It gets a bit helter-skelter as Jiro who is a retainer of the Shogun looks just like the Black Thief and also is on the side of the oppressed. When the real Black Thief has to elude chasers he goes into a brothel where the owner tells him to use the Art of Joton - hiding inside a woman's body - hey I am a ninja too! Turns out there is a backstory to all of this and the two begin taking each other's place - much to the pleasure of the fiancé of the real Thief who prefers the new gentler model. As I mentioned before Hanzo shows up - hired to catch the thief but Umetsugu for whatever reason portrays him a s total bumbler. Sonny Chiba would not be pleased. It all flies by quickly and looks good on the screen. Just no dancing.