Tokyo March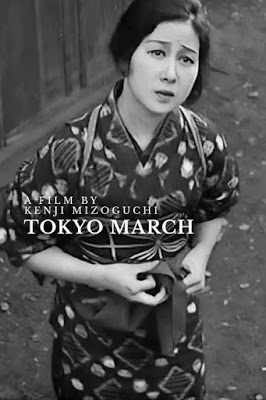 ---
Year: 1929
Director:
Kenji Mizoguchi
Rating: 7.0
---
Apparently, there is less than 30 minutes remaining of this film that originally ran about 100 minutes. What is strange is that this seeming fragment makes for a perfectly formed story from beginning to end - so I would be very curious as to what is missing. This is from Kenji Mizoguchi, who along with Kurosawa, Ozu and Naruse are considered the premiere directors from the Classic Period of Japanese films - 1930 - 1960. By the time of the making of this film Mizoguchi already had about fifty films to his credit. It is a silent film but in the DVD presentation from Digital Meme they include a narration from a benshi. As I mentioned in a previous review, the Japanese silent films had a benshi narrating the film to the audience - and as shown in this film it is more than just repeating the conversations but giving explanations as well and even being poetic as it is here about the city of Tokyo. Digital Meme has produced a series of ten dvds that they label Talking Silents. Even perhaps more so in Japan than the USA, a huge percentage of the silent films have been lost to fires, earthquakes and war - an estimated 5% remain.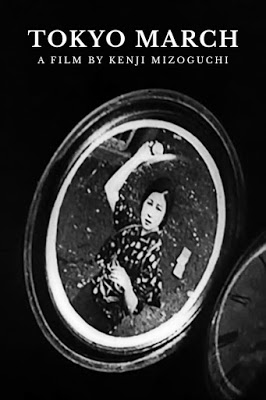 The benshi tells us of this melodrama that certainly has a lot crammed into its short duration and enough coincidences to play well in Bollywood. The female benshi does all the voices - deep when a man and feminine when a woman. Michiyo ( Shizue Natsukawa, who much to my amazement was in Okoma: The Orphan Gambler (1971) that I just saw) is from a poor family. Her father left her famous geisha mother when she was a baby and after her mother died she moved in with her uncle and aunt. When the uncle loses his job Michiyo has to do the right thing and follow in her mother's footsteps. But before this happens, a young man from a wealthy family spots her and is instantly smitten. Imagine his surprise when he goes out to celebrate with friends and sees her now as a geisha. Realize that true geisha's were entertainers and servers for customers - not prostitutes - but still not held in high regard by the upper crust of society.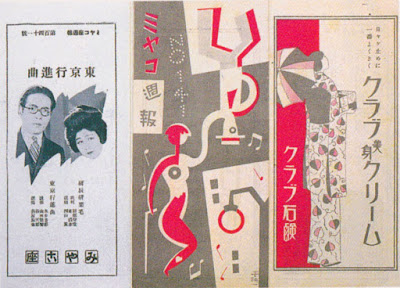 More shocks and surprises are to come as two friends vie for her love and an older man has his past catch up with him. For what we have here it is quite good - you have to really approach it as a short film that is a paean to Tokyo and to mixed up love. The DVD begins with the great song Tokyo March though I have no idea if that was sung when the film played in theaters - maybe the Benshi did that as well.