---
Yueh Hua a.k.a. Ngok Wah (Cantonese), Yue Hua, Yo Hua, and Mr Nice Guy.
Along with Wang Yu and Lo Lieh, Yueh Hua was one of modern martial art cinema's very first male lead stars and he went on to perform in over eighty martial art films including several classics of the genre. Yet, despite an especially long and rich career he never really caught on with the Western-viewing crowd and remains today one of the most under-appreciated old-school players of all. Part of the reason for this lies in the plain and simple fact that precious few movies showcasing him were exported to the international movie market in the way those of some other martial art stars were. Further more, Yueh's established screen persona was of the dashing and gallant Chinese knight, a far less eye-catching type for Westerners than the flamboyant manly and raw icons of the likes of Ti Lung, Fu Sheng and the Venoms. But while he went largely unnoticed overseas, in H-K itself, Yueh was a highly successful and esteemed actor who shone in all sorts of roles in both the movies as well as on TV.

Yueh Hua was born Liang Le-hua in 1942, in Shanghai from parents originating from the Guangdong province near Hong Kong. In his youth he attended the Shanghai Music Institute and then at twenty he immigrated to Hong Kong, a part of the wave of Shanghai-born migrants which also included among others Cheng Pei Pei, Wang Yu, Danny Lee as well as a toddler named Wong Kar-wai. For a while young Liang worked as a construction worker and he also had a stint at the Nan Guo Experimental Film Institute. Then in 1963 he answered an advertised recruitment call made by the Shaw Brothers and among a crowd of hundreds of candidates was one of a handful to be selected. He was then groomed for the limelight by attending Shaw's classes in acting, dance, singing as well as screen martial arts. He was signed as a contract player in 1965 and received the screen name Yueh Hua.

Yueh Hua's first part was as the flamboyant offbeat role of the Monkey King in the Shaw's adaptation of the Journey to the West classic novel; THE MONKEY GOES WEST (January 1966). Yueh reprised the role in the follow-up released nine months later PRINCESS IRON FAN (September 1966), which co-starred a fresh new female talent named Cheng Pei Pei. An earlier film featuring the two had been released already though called COME DRINK WITH ME (July 1966) starring Pei Pei as a lady knight and in which Yueh plays a drunken beggar who is actually a martial art master. As Yueh was a mere 23 years of age, director King Hu (who had actually written the part with himself in mind to play it) thought him a bit too young and green for the role and so had him dubbed by another actor. Also, to help him get into character King Hu had Yueh drink two bottles of wine before each scene. Poor Yueh had never before drunk in his life. So in his first two lead parts, Yueh was called to play oddball buffoons. In COME DRINK WITH ME though, this was just a facade for his character that behind the humour resided a melancholic sensibility and above all a great heroic resolve. These were the traits that are revealed in the movie's last third as he becomes the film's true pivotal hero as actually implied all along by the film's Chinese title "BIG DRUNK HERO".

In the H-K Mandarin cinema of the sixties (of which Yueh Hua was a part of) female stars usually held center stage with their male co-lead acting as their subordinate foil. Further more, the romantic male ideal, as incarnated by top stars such as Peter Chan Ho and Kwan Shan, was one of being a charmingly effete and sensible gentleman but with a passive and ineffectual character. With the emergence in the mid-sixties of a new brand of martial art cinema though, a stronger type of male lead was needed to carry these roles. That is what Wang Yu, Lo Lieh and Yueh Hua had been groomed for. Actually, Yueh did display a similar smooth sensible gentleman outlook such as found in actors Chan and Kwan but while he could show himself conflicted or troubled at times, deep inside he had an assertive streak and valiant disposition that set him apart as much from the romantic weaklings of old as the newly emerging raw and manly heroes favoured by Shaw top martial art filmmaker Chang Cheh.
It's worth noting that of all the Shaw studio sixties top male martial art stars, Yueh Hua was the only one not to have been discovered and moulded by Chang in his movies. Seething figures of raw machismo, nihilistic brooding and exclusive male-bonding Chang's fighting boys may have made Yueh look like a much more conventional matinee idol in comparison, especially considering that his key on-screen relationships were usually with women. Yet Yueh had some unique qualities of his own. Moon faced with a thin layer of baby fat on him, he could easily play on his unusual looks to suggest a series of conflicting yet complementary traits; youth and maturity, wisdom and foolishness even feminine and masculine among others - evocative qualities which in turn created an appealingly quirky screen persona. Furthermore, Yueh's flexible acting talent also allowed him to play his knight heroes in a variety of fashions - from odd-ball types like his COME DRINK WITH ME drunken tramp, to charming rogue, to more refined and severe scholarly type heroes. On occasion he could also easily transpose his screen-persona into more modern times as a chivalrous young man. Overall, while he never became a great martial art cinema icon in the way most of Chang Cheh's boys did, but at the same time unlike many of them he never became so entrenched in his screen image that he was able to take on many different roles and thus had an especially solid lasting career.

As a martial art star, Yueh was naturally called on to fight for the screen. While he had no real background in the fighting arts his training in dance and screen fighting as well as the use of film trickery made him look like the fighting master he played. Most of his fight-scenes though did not have the raw, operatic qualities such as found in a Chang Cheh movie.
In the early years of his career Yueh found himself on occasion cast in a bit or supporting part (HONG KONG NOCTURNE, THE SWORD AND THE LUTE (both 1967) and played in a handful of dramas THE TRAPEZE GIRL (67), MIST OVER DREAM (68). But it was in martial art movies that he found much of his fame in his pairings with some of the Shaw Brothers great female stars of the period such as Ching Ping, Feng Ying, Chiao Chiao, Lily Ho, Li Cheng and particularly Cheng Pei Pei. The pairing of Yueh and Cheng Pei Pie shared the screen five more times in DRAGON SWAMPS (68), RAW COURAGE (69) LADY OF STEEL (70), BROTHER FIVE and THE SHADOW WHIP (both 71).

As time went on trends changed and actors came and went. Thus the era of the female star domination came to end at the beginning of the seventies and many of the Shaw leading ladies went into early retirement. Cheng Pei Pei, Chen Ping and Feng Ying left in 1971 and Lily Ho later on in 1974. They were replaced by a new set of starlets who now that the star system was in full male ascendancy never reached the heights of their predecessors. Also, the swordplay genre came to be supplanted by the rawer k-f movie and then martial art cinema as a whole starting in 1973 entered into a lean and difficult transitional period. All these changes did not undermine Yueh's career although it certainly affected it.

For one thing, unlike most of his martial art contemporaries, he did not jump head-on into the bare-chested fighting frenzy of the new k-f mania. Yueh's strength was in his acting as well as his dashing yet reserved chivalrous persona and not his physical prowess and the more physically demanding brand of k-f choreography wasn't for him. That doesn't mean he didn't make any k-f movies at all, just that he did much less than some and continued to stay more on the swordplay side of the martial-art genre.

The most important set of changes brought by the new era toYueh's career was that while he continued to take regular turns into pure martial art movies he was also cast in a variety of genre alternatives such as modern action with THE PURSUIT (73) (which he is reported to have co-directed himself - his one entry into filmmaking proper) and a crime thriller with PAYMENT IN BLOOD (same). He also made a distinct return to dramas for a couple of movies. Finally, it saw him make an important first time encounter with some of Shaw's top directorial talents such as Chor Yuen, Li Han-hsiang and at long last Chang Cheh himself. For Chor he appeared in four movies in less than two years including the stunningly lurid female centred martial-art film INTIMATE CONFESSION OF A CHINESE COURTESAN (72) as well as the breakthrough Cantonese dialect vaudeville box office 1973 champ, THE HOUSE OF THE 72 TENANTS (73). For Li Han-hsiang he played in a pair of brand new types of comedies that daringly mixed explicit sexual themes and con games; FACET OF LOVE as well as ILLICIT DESIRE (both 73). For Chang Cheh he was cast in the all-star cast of WATER MARGIN (72) and then the following year played a martyred scholar in the Chen Kuan Tai vehicle THE IRON BODY GUARD. This was as far as his work with Chang Cheh ever went. On the other hand, Yueh would regularly turn-up in Chor Yuen and Li Han Hsiang films again and again to the considerable enrichment of his role repertoire. Although he was still the co-lead star of many movies, Yueh was getting more and more supporting character parts. That's how the slow transition process in his career began which would still take some years to reach its course.

Despite the rapid evolution of H-K cinema in general and the martial art genre in particular, something that didn't change much was that Yueh Hua's key screen relationship was usually with his fellow female co-lead (except in the pair of Chang Cheh movies of course). Cheng Pei Pei and her fellow Shaw princesses having retired one after another, Yueh Hua was paired with new fresh faces such as fighting lady Shih Szu, beautiful Karen Yip and sex-pot vixen Chan Ping. One of these newcomers was to play an important role in his life; the Taiwanese born Tanny Tien Ni, who specialised in playing cunning unscrupulous beauties. They would marry in 1975.
In the mid-seventies Yueh was cast in two of the Shaw's international efforts - VIRGINS OF THE SEVEN SEAS (74) and SUPERMAN AGAINST THE AMAZON (75). In 1975 Yueh was also lent for the first time to a Taiwanese company for which he did MUTINY IN THE HIGH SEA. This started a new turn in Yueh's career during which he would periodically travel to Taiwan to make martial art quickies. Over a seven-year span Yueh made around two- dozen of them. They tended to be rather cheap and of uneven quality; some rather lame and inconsequential, others more fun and entertaining. At first his parts were of his usual knight role, but as the decade winded down his roles began to evolve towards more of the supporting character part variety. He was never a movie solo star and was paired with other of the genre's luminaries such as Taiwanese talents: Chia Ling and Polly Shang Kuan Ling-feng or other H-K imported stars like Lo Lieh, or David Chiang. Some of these titles are: FIERCE FIST (76), INVINCIBLE SWORDSWOMAN (77), KUNG-FU GIRLS, UNIQUE LAMA (both 78), MONKEY FIST FLOATING SNAKE, GREEN DRAGON INN, DREAM SNAKE, IDIOT SWORDSMAN, NINJA WOLVES (all 79), BRUCE TUAN SEVEN PROMISE, DEADLY SECRET, THE FILTHY GUY, LUNG WEI VILLAGE, MASTER AND THE KID, NINJA SUPREMO, ART OF WAR, EAGLE CLAW AND BUTTERFLY PALM (all 80).

During the same period, Yueh Hua became a recurrent player for Shaw's director Chor Yuen's string of lush, atmospheric literary-based (mostly wuxia novelist Gu Long ) martial art screen adaptations. In all he was cast in fifteen movies of the series (out of at least two dozen made) more than any other of Shaw's leading martial art players. Typically, he was never the film's lead hero. Instead the character he played allowed him to bring offbeat, variations on his knight screen-role persona including for the first time the villainous variety. These were KILLER CLANS, WEB OF DEATH (both 76), CLANS OF INTRIGUE, JADE TIGER, DEATH DUEL, THE SENTIMENTAL SWORDSMAN (all 77), CLAN OF AMAZON, LEGEND OF BAT, HEROES SHED NO TEAR, SOUL OF THE SWORD (all 78), FULL MOON SCIMATAR (79), RETURN OF THE SENTIMENTAL SWORDSMAN, DUEL OF THE CENTURY, BLACK LIZARD (all 81), THE ENCHANTRESS (83).

In between his Taiwanese or Chor Yuen assignments, Yueh Hua was still being cast as lead in the various genres of crime, action, drama as well as given small parts in Shaw's many stellar cast productions such as the film opera LOVER'S DESTINY (75), the period drama LAST TEMPEST (76) or the period farce VOYAGE OF EMPEROR CHIEN LUNG (78). He had a small role in Shaw's horror film BLACK MAGIC (75), a genre Yueh would return to from time to time in lead or supporting roles: VENGEFUL BEAUTY (77), GHOST STORY (79), RETURN OF THE DEATH (83), and SIAMESE TWIN (84).

In the late seventies Yueh Hua started working in a brand new medium; television - in which he would prove very successful by starring in tremendously popular TV serials primarily made by TVB, the Hong-Kong TV station owned by the Shaw Brothers. He played a villain again for the martial art serial LUK SIU FUNG PART II, a pious but cowardly son in the trilogy FATHERLAND (80) and was the lead in GONE WITH THE WIND which narrated the changing fortunes of an immigrant from China, a role quite far-removed from his usual martial art roles. In the first several years of his new venture his output was not effected, as he remained as prolific an actor as ever with an average of around six to ten film productions a year. By that time however, his movie screen status had nearly completely shifted from lead star to the less time consuming supporting character category. Also, his film roles were now mostly confined to the martial or action variety with a couple of horror/fantasy films once in a while.

Yueh Hua's entry and early success in the TV medium coincided with Shaw's rapid and steady decline as a filmmaking force. It was no longer the most glamorous and sophisticated studio in all of South-East Asia as it had been when Yueh started his career. It was becoming a costly film factory unable to cope with the changing times and the fresher more vibrant stars, trends and movies were being delivered by others studios. It still produced polished and at times even bold productions, but they were costly and met with little popular success. It was under these conditions that Yueh strayed more and more from Shaw. In the early days of his career he had little choice as by contract he was an exclusive Shaw property and forbidden to work for any other studio unless he had been lent. At some point however this contract was renegotiated and Yueh worked now as a freelancer and could play supporting parts in such films as THE IMP (81) and COOLIE KILLER (83).
.

As the Eighties unfolded Yueh Hua concentrated more and more on his TV career. The big break occurred after 1983 when his film output dropped suddenly and from then on he would only occasionally return to the movies, in between his TV related activities. IN THE LINE OF DUTY III, (88), PRINCESS MADAM (89) and the Chang Cheh retirement benefit movie JUST HEROES (same). The Hong-Kong Movie Database credits him with co-writing a script with director Li Han-Hsiang of old ILLICIT DESIRES fame; THE SNUFF BOTTLE. As Yueh Hua has no history of screen-writing though, this might be a mistake on the site.
Yueh finally retired from acting in the early nineties and migrated with his wife Tanny and daughter to Vancouver, Canada (the couple have since divorced). Since then he has only made a couple of movie appearance, including a brief 2mn long guest star cameo for the Jackie Chan shot in British Columbia production: RUMBLE IN THE BRONX (94). He has been involved in some entertainment activities on occasions and he has also become the chairman of the association of performing artists of Canada.

In over thirty years, Yueh Hua made more than one hundred films (105 reported on the HKMDB and it's an incomplete list). Of these, the more reputable titles are COME DRINK WITH ME, THE TWELVE GOLDEN MEDALLION, PURSUITS, CASINO, INTIMATE CONFESSION OF A CHINESE COURTESAN, ILLICIT DESIRE and of course all of Chor Yuen's literary martial films. The Taiwanese quickies: FIERCE FIST (76) as well as UNIQUE LAMA (80) has also been reported as worthwhile while THE GREAT PLOT (82) is said to be Yueh's last good period film.
Yueh Hua also worked on sequel to COME DRINK WITH ME, showcasing his character of the drunken beggar. Either left incomplete or lost, no trace of it remains today except for some pictures.
Nothing is known by this writer of Yueh Hua's post early eighties TV career, but it must have been just as prolific and successful as his movie work in the seventies.

Others movies by Yueh Hua: BLACK BUTTERFLY (1968) KILLER DARTS (1968), VENGEANCE OF A SNOWGIRL (1971) LONG CHASE, THE (1971) INVINCIBLE SWORD (1971) TRILOGY OF SWORDSMANSHIP (1972) FOURTEEN AMAZONS, THE (1972) VILLAINS, THE (1973) FACETS OF LOVE (1973) 5 KUNG FU DAREDEVIL HEROES (1973) VILLAGE OF TIGERS (1974) SEX, LOVE AND HATE (1974) MY BEWITCHED WIFE (1975) DRUG CONNECTION, THE (1976), BEAUTIFUL VIXEN (1976) LOVE SWINDLERS (1976) MOODS OF LOVE (1977) LADY EXTERMINATOR (1977) MURDER OF MURDERS (1978) RED PHOENIX (1981) MARTIAL ART OF WAR BY SUN TZU (1981) EAGLE'S CLAW AND BUTTERFLY PALM (1981) CHIVALRY, THE GUNMAN AND KILLER, THE (1981) MAHJONG HEROES (1982) MY BLADE, MY LIFE (1982) SPIRIT OF THE SWORD, THE (1982) SUPER DRAGON (1982) ON THE WRONG TRACK (1983) FAITHFULLY YOURS (1995)
(Written by Yves Gendron)

---
Yuen King-tan/Kingdom Yuen.
Since the early nineties the bossy and colourfully tacky brothel madam, the mousy shrieking friend or the loony harridan have been the calling card role of wacky lady clown Yuen King-tan. While her film appearances have usually tended to be brief, the often outlandish nature of the roles she plays, of the performance she delivers and of the outfits she wears have made her one of H-K's comic cinema's most noticeable stock comediennes - not to mention one of it's most shameless and proficient scene stealers. Because of the often-lowbrow nature of the humour she represents or that her comic scenes often come in the middle of horror or action films, her presence is often not that well appreciated by some western viewers. That she has made many movies where her scene appears to have been especially tailor-made for her are undeniable proof of both her talents and her popularity among the H-K viewing public.

Primarily a TV comedienne, she never became a comic movie queen like Carol Cheng and Sandra Ng but as a semi-regular player for both Stephen Chow and Wong Jing movies, she has contributed to some of H-K cinema's greatest classic comic moments of the decade.
Yuen King-tan was born in H-K around 1962 or 1963, and after graduating from high school she entered RTV station acting class and became a TV performer. Television was, and still is, a very demanding medium for actors especially for beginners with long hours and usually low pay but it is a very good training ground with its hectic pace of production, the showy brand of acting it requires and the need to play many kind of roles to keep one's career rolling. Yuen King-tan's body of TV work is almost complete terra incognito for most Western viewers but it is quite extensive. Naturally her own mousy look, comic flair, and smart-alec mouth must have classified her as a character actress early on.

It's not known by this writer though when she started to get more substantial parts or when she began to really make a name for herself and in which series. Its been reported however that her early career didn't contain that many comedic works, which may surprise those who only know her for all her wacky movie parts. She has most definitively proven herself adept at drama though and one of her most defining TV roles ever is said to be her part as a slightly retarded woman in the series Kindred Spirits in which she brings a surprising amount of sensibility and humor to her character which she completely inhabited.
Yuen King Tan first recorded film appearance was KILLER ANGELS playing lead heroine Moon Lee's fellow angel. Bespectacled and mousy looking she looks at first an unlikely crime buster, that is up until she handles a crossbow, a couple of grenades and a machinegun. She was also given a couple of stunts to do as well as a fight scene which came early in the film when in the best fighting female tradition she beat the hell out of a witness under her protection who was crudely hitting on her. Her third role was as a ghost in HERE COMES THE VAMPIRES by Yuen Clan brother Yuen Cheung-yan, a reportedly schlocky unremarkable supernatural comedy but where she still managed to make her character quite memorable.

Once having started in film, Yuen quickly became highly prolific although usually in bit parts in comedies or in comedic interludes within an action or romantic movie. Her movie workload kept growing year after year. 10 movies in 1992, 15 in 1993, 15 more in 1994. Early on she became a semi-regular in H-K comedy king Steven Chow's movies being one of the rare follow comic performers able to stand up to his dead pan prater schtik. Her first appearance was in FIGHT BACK TO SCHOOL (91) as one of the teachers who makes life so miserable for poor undercover Stephen, and she came back poisoning his life in JUSTICE MY FOOT (92), KING OF BEGGAR (same), MAD MONK (93) GOD OF COOKERY (96) and FORBIDDEN CITY COP (same). Her two most memorable roles however would be in FLIRTING SCHOLAR (93) where she was especially hilarious as an ugly nymphomaniac handmaid and HAIL THE JUDGE (93) where as a bombastic sharp tongue brothel madam she passed her explosive vocal skills on to a beleaguered Stephen Chow.

Yuen also became a regular in inspired schlock maker Wong Jing's movies appearing even in some of it's most (in)famous productions like RAPED BY AN ANGEL, FUTURE COPS as well as his string of CAT III lurid period farces: CHINESE TORTURE CHAMBER STORY (94), ANCIENT CHINESE WHOREHOUSE, SEX AND THE EMPEROR (all 94) and LOVER OF THE LAST EMPRESS (95). One of her most memorable sightings in a Wong Jing movie was as the bowling lady in BOYS ARE EASY (93) where she engaged in a delightful singing duet with Tony Leung Kar Fai before he throws her head first into bowling pins. Than there was LAST HERO IN CHINA (93) where as a brothel madam again she sings a very naughty rendition of the famed Wong Fei-hung On the General's Order tune. Yuen was paired with the king stud of the Cat-III genre Elvis Tsui Kam Kong in THE FRUIT IS SWELLING (97), where they played a horny married couple. Despite her regular appearances she was never expected to get into the sexual action herself as she was brought into those kind of films not for her body but for her wacky stock persona and sharp tongue.

Beginning with THOU SHALT NOT SWEAR (93),Yuen King Tan also became a regular for H-K oddball mixture of Horror/comedy series of films and has appeared later on in such films as ETERNAL EVIL OF ASIA (95), THE DAY THAT DOESN'T EXIST (same), JULY 13, SATAN RETURNS (both 96) MIDNIGHT ZONE, 24 HOURS GHOST STORY, TROUBLESOME NIGHT, HAUNTED KAROKE, GHOST STORIES; GODMOTHER OF MONGOK (all 97) , HOROSCOPE 1 (99) VAMPIRE CONTROLER (01), and HAUNTED OFFICE (02). Typically her appearances in those brand of films usually didn't go much beyond the special cameo.

Yuen found one of her rare substantial roles in WING CHUN (94) playing the heroine's foul-mouthed soya stinking auntie. Playing a greedy spinster who discovers the joy of sex and then marriage, Yuen provided excellent comic relief. In the film she stole her every scene and evidenced what a great shame it was that she did not get more of these types of supporting roles or even starring ones, instead of her more usual cameo bits.

All this while Yuen still continued to do TV work while making movies, and thus around 1994 or 1995 she was cast in a supernatural series inspired by the classic MR VAMPIRE (85) and starring everyone's favorite ghost-busting Taoist Lam Ching-ying himself. The two started a romance shortly afterward, but tragically it wasn't to last as Lam was soon diagnosed as having liver cancer. A very private and proud man Lam didn't want his dying to burden Yuen and he tried to send her away but she stood by him until the end in November 1997.

Since that time, Yuen King-tan has kept herself busy in both film and TV. Her movie career hit its peak in 1995, but still was going strong for a couple more years. Afterwards she sharply reduced her movie output for a couple of years in keeping with H-K cinema's lumbering decline but made a bit of a comeback in recent time. Besides movies she has been involved in various sorts of TV activities such as host for games or talk shows. She has also done a talk show on radio as well as done some theater. In 1999 she even wrote a cook book; "King Yuen Delicacies". Without a doubt though her most eccentric non-movie venture has been to promote for the beauty product market, a bust enhancement cream - a product that sounds absolutely inane to most westerner but would seem to be taken quite seriously by a good deal of Asian consumers.
Other films with Yuen King-tan; BB 30 (1990), QUEEN OF TEMPLE STREET (1990) WHEN EAST MEETS WEST (1990) RETURN OF THE EVIL FOX (1991) HERO OF THE BEGGARS (1992) SHOOTOUT, THE (1992) FRIDAY GIGOLO (1992), TRUE LOVE (1992) TO MISS WITH LOVE (1992) MARY FROM BEIJING (1992), SHE STARTS THE FIRE (1992) PRINCE OF TEMPLE STREET, THE (1992) CASINO TYCOON II (1992), MILLIONAIRE COP (1993) PERFECT EXCHANGE (1993) EAST IS RED, THE (1993) CHEZ N'HAM STORY (1993).TIGERS - THE LEGEND OF CANTON (1993) KUNG FU SCHOLAR, THE (1994) ROMANCE OF VAMPIRE, THE (1994) SHAOLIN POPEY (1994) WHY WILD GIRLS (1994).HE AND SHE (1994) MERMAID GOT MARRIED (1994) EASY MONEY (1994) FAIT ACCOMPLI (1994) REINCARNATED II (1994) KUNG FU MISTRESS (1994) LAND OF TREASURE (1995) HONG KONG GRAFFITI (1995) PASSION 1995 (1995) MEANING OF LIFE, THE (1995) FAKE PRETTY WOMAN, A (1995)ONCE IN A LIFETIME (1995) SECRET LOVER (1995) ROMANTIC DREAM (1995) FAITHFULLY YOURS (1995) ,COMBO COPS (1996) TWINKLE TWINKLE LUCKY STAR (1996) ANOTHER CHINESE COP (1996) HOW TO MEET THE LUCKY STARS (1996) STOOGE, MY LOVE (1996) THOSE WERE THE DAYS (1997) HAUNTED KARAOKE (1997) GHOST STORY 'GODMOTHER OF MONGKOK' (1997) HOW TO GET RICH BY FUNG SHUI? (1998) MR. WAI-GO (1998) RAPED BY AN ANGEL 4: THE RAPER'S UNION (1999) TRICKY MASTER, THE (1999) VAMPIRE CONTROLLER (2001) EVERYDAY IS VALENTINE (2001) ELECTRICAL GIRL (2001) COP SHOP BABES (2001) DRY WOOD FIERCE FIRE (2002) WOMEN FROM MARS (2002)
(Special thanks to Tim Young, Caroline Chai, Jennifer Young, Chun Hei Cheung and a fifth person whose name I have unfortunately lost for their references and contribution.)
(Written up by Yves Gendron)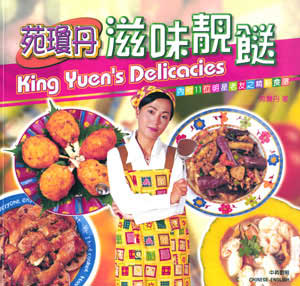 ---
Yuk Fong
The HK press trumpeted the arrival of this Wong Jing discovery from Taiwan in 1999 with a series of sexy pictures in the tabloids. So far she has been in Conman in Vegas (the cleavage endowed female) and Temptation of an Angel – a fairly racy film in which Luk somehow manages to reveal very little! But the fanfare didn't seem to go anywhere as she seems to have no further credits.

---
Yukari Oshima/Cynthia Luster/Yukari Tsumara
Japanese actress Yukari Oshima hit the Hong Kong scene in the mid-80's like a tossed hang grenade – her famous glare and roundhouse kicks made men shrink in their socks – and her astonishing agility simply amazed. Along with Moon Lee, the two of them almost defined the 'Girls with Guns" genre that captivated the attention of many viewers around the world. Yukari's first Hong Kong role (she had a couple early Taiwanese films under her belt) was as a female samurai in Millionaire's Express, but it was as the sadistic Madame Yeung in Angel (1988) that she became a star.

Over the next five years she was to appear in many of the classic "Girls with Guns" films – Burning Ambition, Brave Young Girls, The Outlaw Brothers, Dreaming the Reality, Avenging Quartet, Beauty Investigator, Kickboxer's Tears, Angel Terminators II Yes Madam: A Serious Shock. Though she is often tagged with the image of the villainess that she was able to play so well – in the majority of her films she actually played the heroine.
By 1994 the "Girls with Guns" films had lost their popularity – though in truth they never went far beyond a loyal fan following – and Yukari was able to find work primarily in very low budget films made most often in the Philippines (where she went by Cynthia Luster). With only a few rare exceptions was Yukari able to break out of the genre that she helped create – as one of the male enforcers in The Story of Ricky and as a cop in the dramatic film Lover's Tears. She has continued making the occasional film, but they are difficult to track down.

To get much more information on this wonderful action actress, please check out the lengthy article written up on her on this site.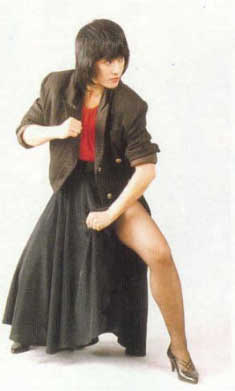 ---
Yum Yum Shaw/Siu Yam Yam/Shaw Yin Yin
Other than their famous kung fu films in the 70's, the Shaw Brothers also released a number of soft-core sex films and Yum Yum Shaw was one of their bigger stars in this genre. Though most HK film fans from the West have likely not come across any of her early films (due to their scarcity), hers was a name (created for western audiences I assume?) that somehow seeped into the sub-conscious and held out a tantalizing promise - Yum Yum - this was someone that you definitely wanted to see more of!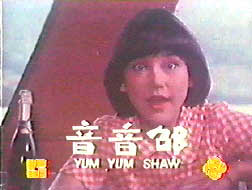 Having seen her in a few films now it is not completely clear to me why she became such a huge star in her time - sure she shed her clothes quicker than a Roger Clements fastball but there were plenty of actresses willing to do that. My guess is that the answer lies in her innocent but saucy attitude - sex looked like fun for her - and along with her petite but nicely proportioned figure she has a perfectly delicious upturned upper lip that should have been preserved in a wax museum. A few of her more notorious films are Oriental Playgirls, Girls for Sale, Starlets for Sale, Moods of Love, The Scandalous Warlord and Confessions of a Concubine. Though most of her best known work was in the 70's, she has continued to work sporadically ever since.
She also made appearances in more mainstream films such as Buddah's Palm, Chinatown Kid (the mistress) and Passing Flickers. She appeared in one of the earliest precursors to the Girls with Guns films with the 1977 Deadly Angels (also starring Evelyn Kraft and influenced by Charley's Angels). With the release of many of her Shaw films over the next few years, she should become better known to modern day audiences.

Later in the 90's she appeared in the lusty bloodsucking film Romance of the Vampires. She still has some presence in the film scene – she had a cameo in You Shoot, I Shoot (mother-in-law), a role in Black Cat in Jail, Eternal Flame of Fatal Attraction (2003) and a lengthy interview in the documentary Women's Private Parts. In her review of the film YTSL has this to say about Yum Yum in the documentary - "Siu Yam Yam (AKA Yum Yum Shaw) it was who contributed one of its most pensive moments (when she told the story of her young son coming home from school and asking her whether she had been a porn star) as well as most winning (with her tale of how she handled that situation and conversation with a child she loved and wanted to protect but also be honest to)".
She is also currently an executive board member of the Hong Kong Performing Artists Guild along with Anita Mui, Sylvia Chang and Tony Leung Ka-fai.
For some more on this actress, here is some more information.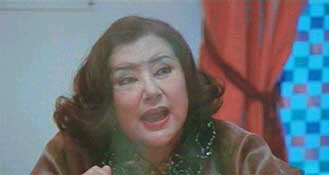 ---
Yvonne Yung Hung/Ewong Yung
The number of Hong Kong actresses that have successfully exploited their sizeable breast proportions can be counted on less than a hand. The first major one was of course Amy Yip who took Hong Kong by storm with her acres of revealed cleavage in the early 90's. The latest has been Diana Pang Dan who captured imaginations with her so called "Mystical Breasts" from the mid-90's on (but who has disappeared as of late leaving the Breast Queen throne open and available to a new ambitious successor). In between them was the lesser known but very comely Yvonne Yung Hung.

Like Amy Yip, Yvonne had a pooky crinkly face that gave no hint of what wonders lay beneath it – and it was this combination of an innocent cutie-pie face and visibly voluptuous body that fans found so enticing. What one discovers soon upon exploring Yvonne's filmography is that she was willing to go beyond the Yip Tease factor and show her assets. Both Amy and Pang Dan made a science of showing only so much – and leaving the rest to the male imagination – Yvonne leaves little.

In 1991 Yvonne won the Miss Asia Pacific Beauty contest and a film career came calling at her door. Or perhaps that's slithering under her door. Her first film in 1992 was actually a mainstream film from Alfred Cheung called Freedom Run Q, but not long after that film went nowhere Yvonne quickly jumped into the world of Cat. III celluloid. The other former winners of the Miss Asia Pacific contest were apparently not at all pleased and condemned her!

First up was the Simon Yam psycho ride – certainly a good introduction for Yvonne! – as he peeps on her TV anchor woman character and has fun with a look-alike mannequin. It was really in period pieces though that she claimed much of her fame – first with Ancient Chinese Whorehouse and then with the classically trashy Chinese Torture Chamber Story. This latter film perfectly captures her strong points as she plays an innocent servant seduced by the master and then later tortured by the authorities. Along the way her physical charms are responsible for an exploding penis. This film was a huge Cat III film that has continued to gain fans and gave Yvonne legendary status.

Another few period sex capers came along – Sex and the Emperor and Lover of the Last Empress – as well as some contemporary tales of lust – Spike Drink Gang, A Fake Pretty Woman, Daughter of Darkness 2 and Romance of the Vampires. None of these gained the notoriety of Chinese Torture Chamber Story and her career began to dwindle. By 1997 she had dropped out of Cat III films and told the press that she regretted having appeared in such films. Of course, her many fans are not sorry at all!

She now turned up in the occasional mainstream film such as Walk In (one of the wives), but turned most of her attention to a career in television. Some of these series were The Legendary Four Aces, Authentic Four Geniuses, Spirit of Lok, Our Family's Name is Fuk and Turf Turbulence.

---